Nike, Warby Parker, Coca Cola, Ben & Jerry's. They all look like quite different companies at first glance, but they do have something valuable in common. Each brand name conjures a specific image and voice in your mind. That's because leading businesses have a compelling brand story.
Learning to craft your brand story isn't just about sharing how you got to where you are today.
With the right narrative, companies can create dedicated fans and advocates who have an emotional connection with the brand. Your brand story conveys the history of your organization, but it also explains your purpose, your values, and the things that make you special.
What Is A Brand Story?
Brand stories are everywhere. You probably know all about McDonalds, and how a small fast-food restaurant became a global phenomenon through a focus on simple, delicious food. There's Apple, with its vision of changing the world by making computer technology easier and more accessible.
Recently, we've begun to discover just how valuable a brand story can be. Now that people are tired of being "talked at" or "sold to" with the same old marketing schemes, companies need to build a real connection with their audience.
When you craft your brand story, you give your target audience something to relate to. It's a cohesive narrative that tells the story of who you are, what you do, and why you do it. It's also there to remind your consumers of what makes your business different.
Through storytelling, you can humanize your brand and communicate your value to your audience. Many companies struggle to tell their tale in a cohesive way. Storytelling isn't just something you do with your content marketing strategy – you tell your narrative in every interaction you have with your customer.
Telling the right story means having a plan.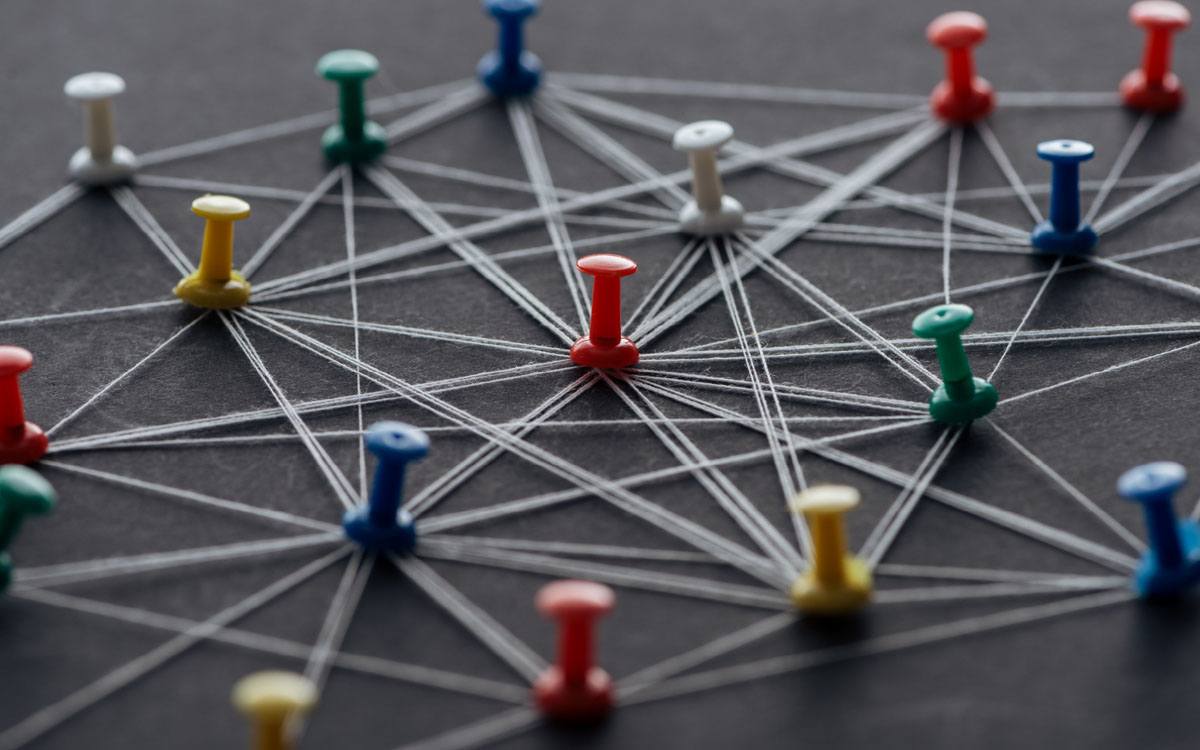 Why Do Brand Stories Matter?
Storytelling is a powerful mode of communication that human beings have used for centuries. The human brain is hard-wired to respond to a well-crafted story, because it grabs attention, helps to facilitate understanding and prompts emotional responses.
A feel-good brand story can trigger chemical responses in our brain that make us feel happy. Google's "Parisian Love" story is an excellent example of this. The company tells the tale of a couple that falls in love and starts a family through a look at a man's internet search history.
Look at Apple, who took the risk to do something different and think beyond what was possible at the time – the company is now one of the biggest in the world.
A brand story gives your customers something to develop empathy for.
If you heard about a brand named "The World Central Kitchen" on the street, you'd probably feel nothing for them at first, until you heard about how they've been helping people around the world to continue eating well during periods of hardship.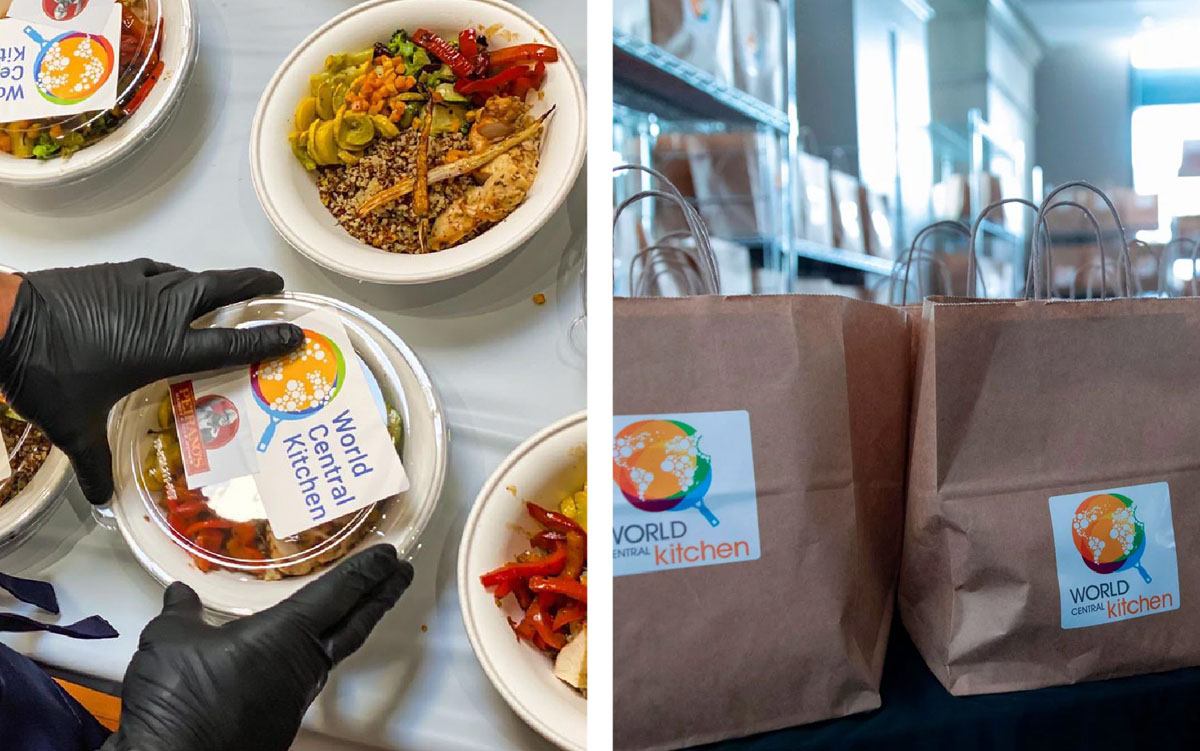 What Does A Brand Story Need?
To craft your brand story, you need a few essential things, like a good understanding of your target audience, and an insight into your missions as a business. Before you can begin exploring what your narrative might look like, you need to know what makes a brand story impactful. The success of a brand story often centers on:
Meaning:

There are millions of companies out there churning out endless content about their company and industry. If you want to stand out, then you need to connect with customers on a deeper level. Don't just jump on the bandwagon and say the same things as your competition. Think about what people reading your story actually care about. Your tale needs to be interesting, and relevant to the people you want to reach.

Personality:

You can tell all kinds of stories about your brand. They could be entertaining, educational, inspirational, or just informative. Whatever your story is about, people need to be able to connect to it emotionally. This is important to draw your customer fully into the story. Why should someone take time to invest in your narrative? How is it different to what they've heard before?

Emotion:

A good brand story is all about creating empathy in your audience. It's not just telling people what you do, but why you do it, and how. Your software might automate emails – but what does it deliver beyond that. Does it make people's lives easier and more stress free? Are you saving people time because you realized how much time you were wasting on repetitive tasks?

Simplicity:

It should be easy to tell your brand story and share it with others. One of the most common mistakes made in brand storytelling, is telling way too much. A complex story can be harder to follow and connect with. Stick with a few simple focus points so your customers can easily connect with you.

Authenticity:

When you share your brand story, people should understand that it's real, and that it belongs to you. Your customers want an authentic experience from the brands they interact with today. Let your unique personality shine through and try to make your tale as real as possible – even if this means mentioning some of your failures.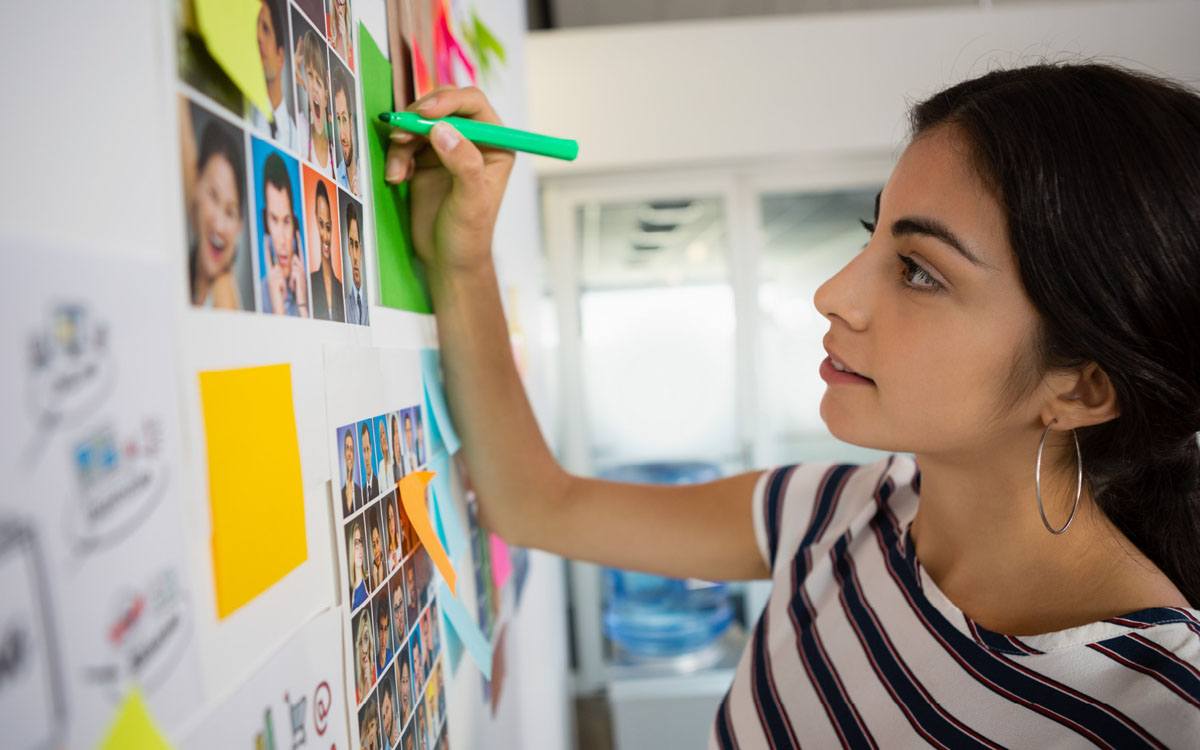 How To Craft Your Brand Story
To tell your brand story, you need to know who you are and what you stand for. If you already have a set of brand guidelines, you can use that as guidance. If not, then you'll need to think about things like:
Your brand mission:

What are you trying to accomplish with this company (beyond making money). How are you going to achieve that goal?

Your values:

What do you hold close to your heart? Do you care about the environment, your customer's happiness, or employee equality?

Your brand identity:

What do you want to be to your target customer? What kind of voice do you have in your marketing, are you friendly or sophisticated?
To get a good idea of what your brand truly stands for, conduct a period of discovery with your team. You can brainstorm words that you commonly associate with your brand and discuss the sort of feedback you get back from customers.
Look at your competitors and ask yourself what kind of stories they're already telling. How can you make your narrative different?
Once you've done your discovery session, use the following steps to craft your brand story.
Find Your Audience
Different people like different kinds of stories and you can't tell a good story if you don't know who you're talking to. Finding your audience is crucial to making sure that your narrative resonates with the right place.
If you don't have a set of buyer personas to guide you already, gather as much information as you can about your target audience. Ask yourself:
What are their demographics? Age range, gender, location, job title
What are their needs? What do they want from you?
What are their pain points? What kind of problems do you need to fix?
If you can understand what your customers value most, you can create an affinity with them by showing you value the same things.
A brand story is all about making a connection with your customers, and you can only do that when you have a clear view of what your clients care about. If you're not sure about your target audience, try collecting information from social media, reviews, and even insights from your sales and marketing teams.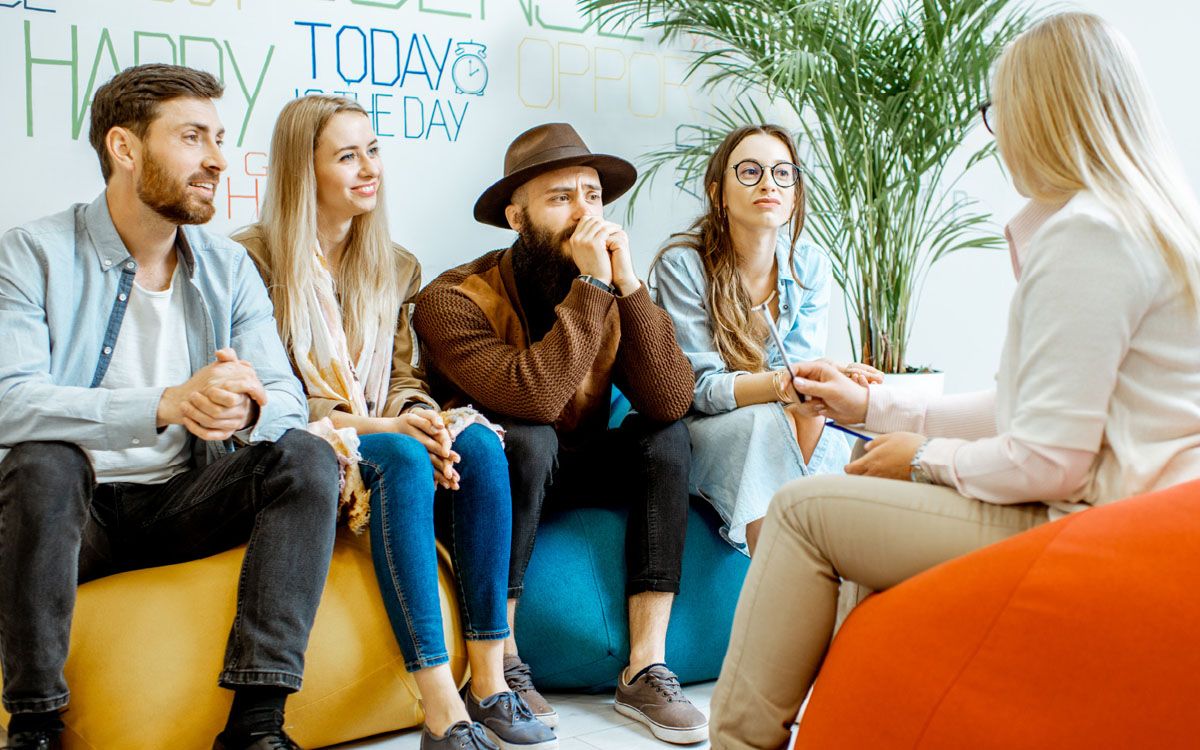 Create A Vision
You know what your brand stands for, and what your customers need. Now it's time to create a goal for your organization to work towards. Having a solid vision is important when you craft your brand story. It gives you a "true north" to focus on, so your identity remains consistent.
The Lush cosmetics company has a vision of a world of effective beauty and skincare products made from organic fruits and vegetables, and essential oils. The company also envisions a world where you can have incredible products without having a negative impact on the environment or animals.
That vision acts as a compass for the company whenever they're making new products, communicating with customers, or creating marketing strategies. Your vision can help you to avoid any mistakes that might detract from your brand story or make you look less authentic. Your vision also helps you to show your story, rather than just telling it. In Lush's case, it can show its customers that its story is authentic by partnering with ethical groups to purchase its ingredients.
If you're worried about maintaining your vision, try building a vision statement. This is a short description that defines your brand values and plans for the future. It can serve as a handy reference tool when you're exploring new products and partnerships.
Start Sharing Your Brand Story
Once you have a vision and a clear idea of the narrative you're trying to tell, it's time to create assets that allow you to share your brand story. You don't just tell your brand story on the about page of your website. Your narrative needs to be a constantly recurring and familiar part of what makes your business stand out. So, where is your brand story going to have the most impact?
Your website:

Your website is the most obvious place to begin telling your brand story. You can share how you got to where you are today on your "About" page and create a news page where you provide recent updates. Your blogs and articles can give credibility to your brand story by showing you're a thought leader. At the same time, your case studies, reviews, and insights from customers give proof to the promise behind your brand narrative. WordStream uses its website to prove it can help with online advertising through marketing resources, blogs, and user reviews.

In the offline world:

In the non-digital world, your brand story comes across in all your visual assets and connections with customers. You show your narrative through the design of your offices and retail locations, and the letterheads you use when connecting with customers. You'll also show it in the language you use when communicating with clients, and the strategies you use to ensure customer satisfaction. Trader Joes has a cult following because it demonstrates its commitment to great experiences in everything it does. The company constantly tells stories about how it goes above and beyond to help consumers.

On social media:

Your social media platforms are an excellent place to show off new chapters of your brand story every day. You can share photos, quotes, curated content, and even information about your business on a regular basis, to make your customers feel like they're part of your brand story. Wendy's, the fast-food restaurant, tells the story of being the "playful" and comedic company with every post on Twitter.
Your brand story will follow you to every interaction and touchpoint you have with your customer, whether you're posting guest blogs on someone else's website, or you're publishing a new product video to YouTube.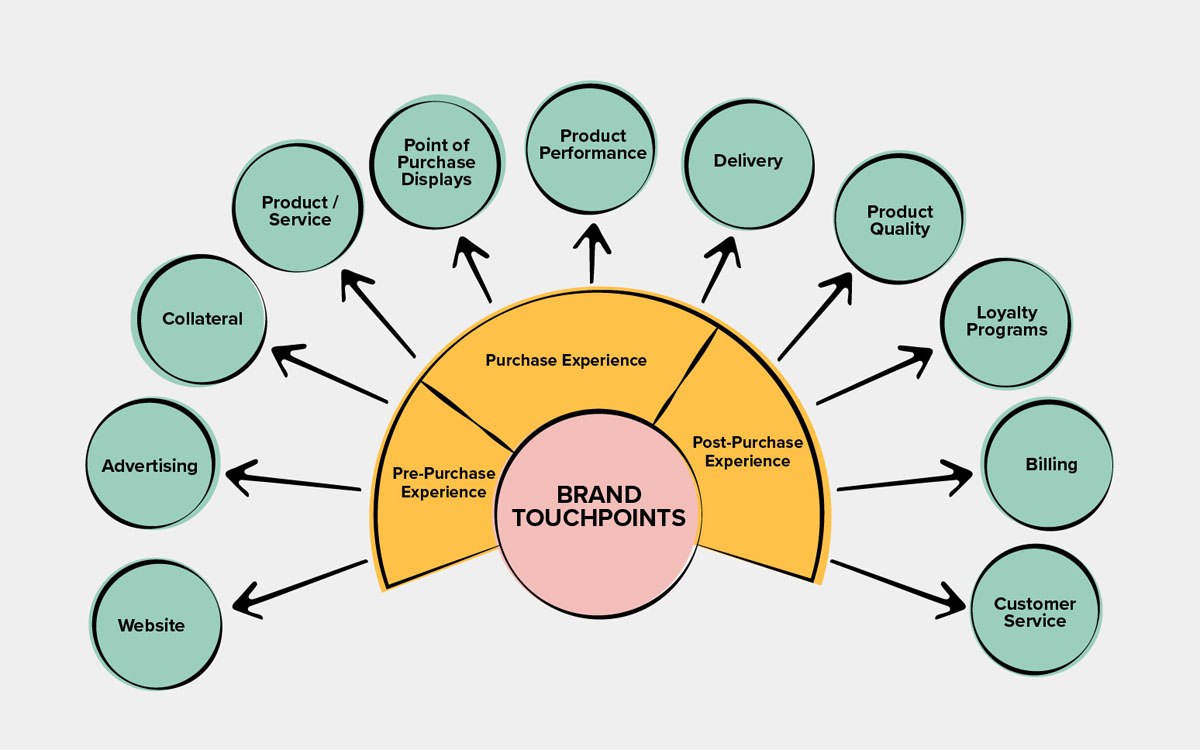 Examples Of Companies With A Great Brand Story
Learning how to craft your brand story into something that resonates with your audience can be tough. At first, it's hard to think about what you really want your business to stand for, beyond making money. Here are some examples of companies with great brand stories, to help you tell yours.
Warby Parker
One of the best-known eyecare companies in the world, Warby Parker positions itself as the alternative option to high-priced glasses. The company isn't just unique because it sells quality sunglasses and frames, it invites customers to become part of a revolution for eyecare.
The Warby Parker team says that it wants to make good vision more accessible to everyone. The story of the students-turned-entrepreneurs resonates with the younger audience that Warby Parker wants to target. The socially conscious efforts of the brand combined with its playful and informal marketing strategies makes it a highly authentic company that clients can relate to.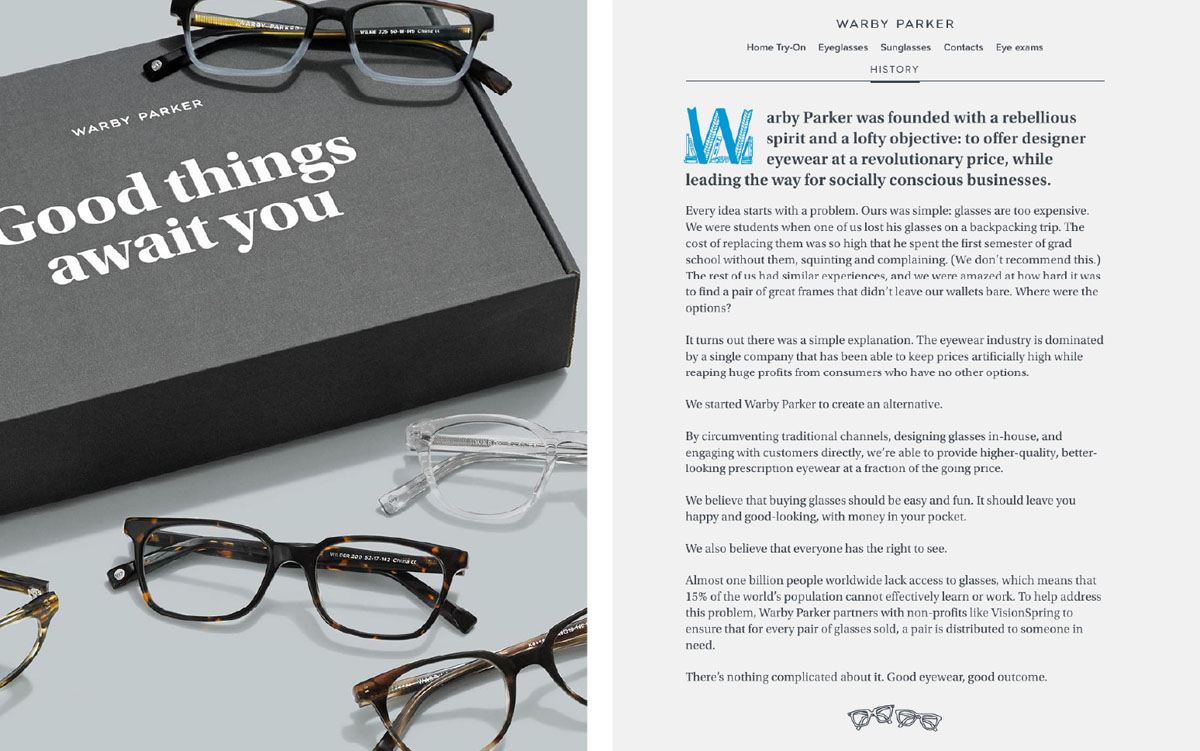 Dannijo
Jewelry company Dannijo turned the market for accessories upside down in 2008. Founded by two sisters, the company built a brand on the idea that people should be passionate about the things they wear, whether it's a set of earrings, or a great handbag.
Dannijo shares its brand story through collaborations with fashionable market-leaders like Sarah Jessica Parker and Rihanna. The company believes that being authentic and straightforward with customers helps them to connect to their target audience. That's why the co-founders Danielle and Jodie Snyder frequently provide insights into their own life on Instagram. The business also enhances its brand story by re-sharing content from its fans.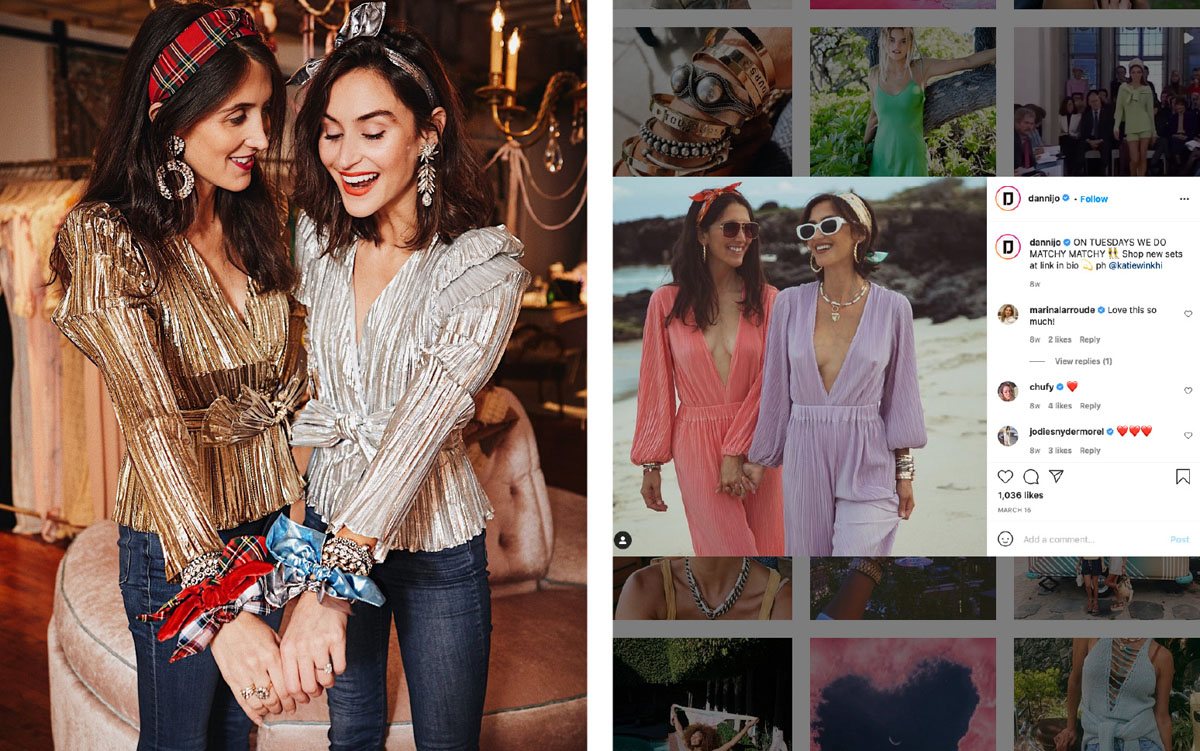 Toms Shoes
Toms Shoes is a fantastic example of a brand in a cluttered marketplace that has achieved success by telling the right story. Founder Blake Mycoskie launched the brand with a tale of how he had witnessed the hardships of children growing up without shoes in Argentina. To change the world, he created a shoes company that would match every pair of shoes purchased with footwear for a child in need. The one-for-one model makes Toms Shoes' story even more compelling.
In a world of excessive competition in the fashion industry, Toms has managed to achieve worldwide success and give 50 million pairs of shoes to children in need. With social media, and online, the company regularly reminds its followers and fans of what they're really giving back when they buy a pair of Toms Shoes. This is how Toms makes the customer a part of the story.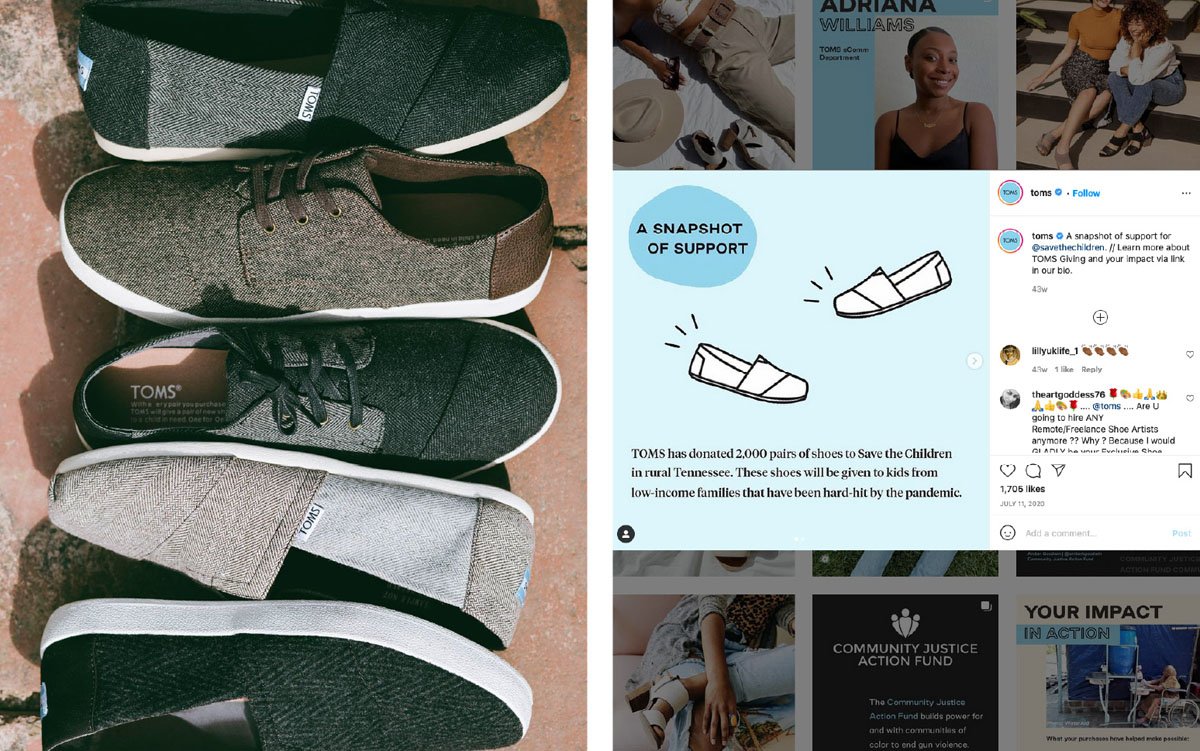 GoPro
At first, GoPro might seem like just another camera company. The story behind the brand is what makes it different. Fonder Nicholas Woodman said that he created the company to help people capture and share the most meaningful moments in their life with the people they care about. According to Nicholas, sharing moments with others is what makes those experience more meaningful.
To show customers how valuable it is to share meaningful moments through video, GoPro frequently creates its own videos which it posts online, and on social media. The company also constantly works alongside other brands to help people broadcast from more event spaces. GoPro's story is built on a vision of a world where we can all share our experiences.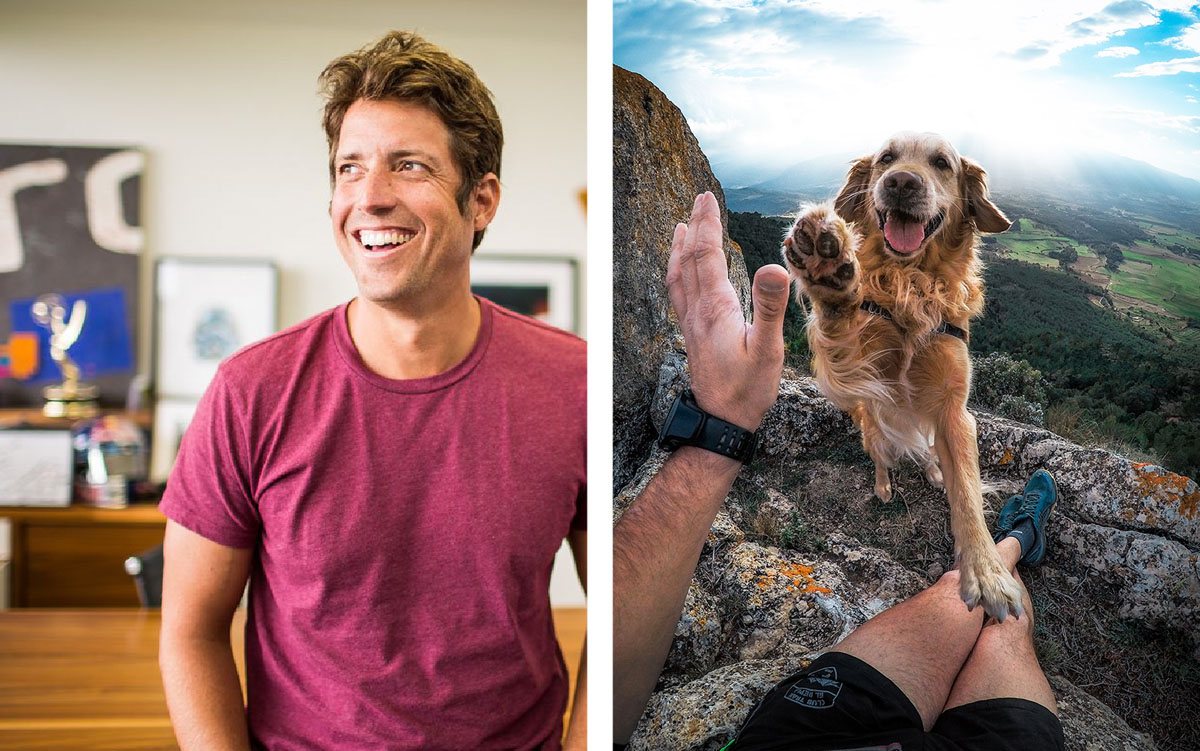 Tell Your Brand Story
When you craft your brand story you discover what your company is all about. As you continue to understand and tell your narrative, you'll find new ways to develop affinity with your target audience and build a loyal following as a result.
With a story, you make your company more than just another corporate entity. You're a brand, with a human element that your customers can really connect to.