We interact with anywhere between 6,000 and 10,000 advertisements each day. Each advert is desperate to demonstrate the value of their products, with expensive campaigns and big promises. It's no wonder consumers are overwhelmed.
Your customers are tired of the same old promotional techniques. They're looking to build genuine relationships with brands, so they can buy based on trust. To create those relationships, companies need to go beyond ad blockers and ad fatigue, to bring customers something intriguing, engaging, and memorable.
Creativity in marketing is how companies capture audience attention and build excitement for a brand. The more creative your advertising efforts, the more you'll stand out from a sea of old-fashioned, exhausting ad campaigns.
Why Creativity Is Important For Brands
Think about how many companies you're competing with each day, just to get your audience's attention. There are about 5.6 million businesses in the US alone, and there's no doubt a chunk of those firms are trying to reach the same audience as you.
In such a competitive world, you can't just be the company that shouts the loudest. You need to create campaigns that stop customers in their tracks, whether they're walking down the street, or scrolling on a smartphone. Here's why creativity is important for brands:
It makes you different:

Creative companies are unique, and original. They capture attention by doing something different and deliver campaigns which stay in customer minds for much longer. Originality sets you apart and convinces clients to choose you first.

Creativity is memorable:

Doing something new and different forces your customer to pay attention, but it also leaves them thinking about your campaign for longer. Of all the advertising your clients are exposed to, they're only going to remember a fraction. Creativity makes you less forgettable.

It's emotional:

Creativity has the potential to reach customers on an emotional level. Since emotion powers a significant part of the purchasing journey, it's crucial to make sure you're having an impact. Traditional, formulaic tactics for marketing bypass the emotional aspect, making it easier for consumers to ignore them.

Creativity builds brand recognition:

Brand recognition and awareness develops when your customers can differentiate you from other companies. The more creative you are, the easier it is for customers to define you, and separate you from your competitors. Creative marketing tactics help you build a stronger customer base and could even lead to brand advocates.

It's cost effective:

Creative marketing strategies are more cost effective. They have a more memorable and emotional impact on your target audience, which means you get a higher ROI, for the same amount of investment as a traditional ad in most cases. Being more creative might even open doors to new promotional tactics which save additional money.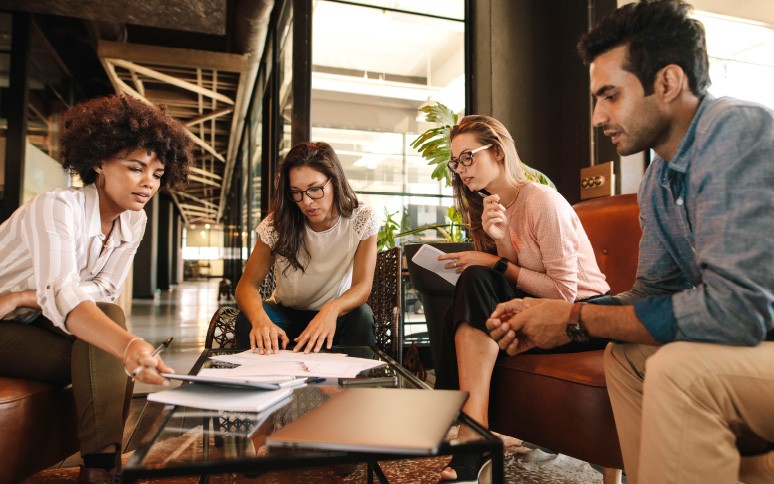 How To Generate Creative Marketing Campaigns That Check All The Boxes
Work On Generating Creative Ideas
First, companies need to bring creativity into the workplace. A marketing team built on a culture of creative thinking will naturally produce more original ideas. To build a creative environment for your team:
Empower employees:

Ensure marketing professionals feel comfortable sharing their ideas. Never ignore a concept or define it as "bad". The more you encourage the flow of new ideas, the more people will feel free to explore their imagination.

Experiment with activities:

Mind mapping and brainstorming are excellent for encouraging creative thinking. Bring your marketing team together to explore activities that will help them to unlock different thoughts in their mind.

Engage originality:

According to studies, adding creativity into marketing campaigns drives the best results when ideas are original, and specific. When coming up with ideas, ask your employees to focus specifically on things that haven't been done before. When new ideas are discovered, elaborate on them together, and explore where they might lead.
Divergent thinking is vital to creativity. Ideas in a marketing environment can crumble in a hundred different ways before they ever see daylight. Budget constraints, timing, and other issues stop new concepts from coming to the surface. This is where divergent thinking is so valuable.
Divergent thinking asks people to come up with dozens of different "solutions" to a problem in rapid-fire. You create as many ideas as possible, then come back and refine your options later.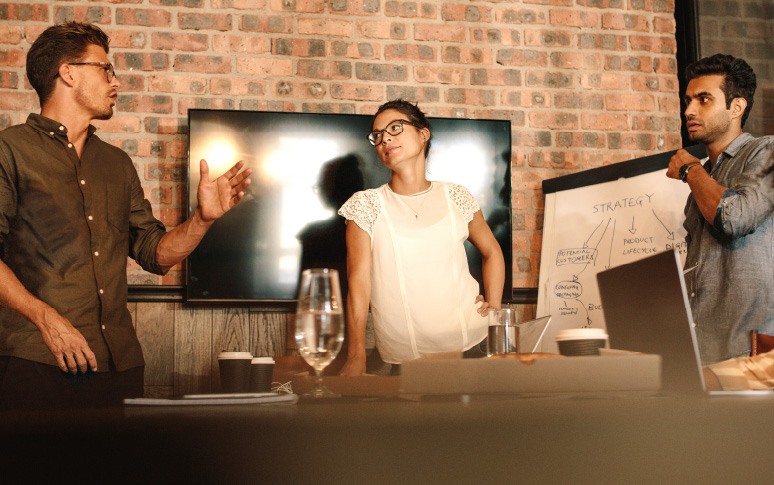 Create Campaigns With The Customer
We're living in a world where "customer-centricity" is growing increasingly important to brands. This means everyone is putting the customer's needs at the heart of their marketing and branding decisions. Many creative marketing examples involve going further than this.
Today's empowered customer, with access to the internet and social media, can also help with creating content and ideas. Creative marketing can involve working with the customer from day one, to bring more of their thoughts and voice into your campaigns.
According to Harvard Business Review, Intuit's creative marketing team often spends time working with self-employed staff in their offices and homes to learn more about how people operate. Intuit used this strategy to come up with new features for its app that would save customers time and money.
Companies like Walkers even work with customers to decide which products they should be bringing out next. By asking consumers to choose which snacks they wanted to "save" or "lose", Walkers encouraged more engagement in the marketing strategy, and reduced the amount of work they needed to do to create buzz.
Focus On An End-To-End Experience
The customer journey is growing increasingly complicated in today's digital age. A lot of brands still only focus on "segments" of the customer journey when trying to engage with clients. True creativity in marketing means understanding how to connect with consumers every step of the way.
Macy's, one of the world's best-known retailers, started off spending most of its marketing budget on encouraging sales. Outbound communications were common for the company, designed to attract as many potential buyers as possible. Recently, the company started to take a more holistic approach, by looking at the full lifetime value of the customer.
Creating a new segment of their audience known as the "fashionable spender", Macy's started to think about what customers might need after the purchase to keep them coming back for more. This means providing content on new runway products, giving VIP spenders exclusive access to new clothing lines, and more. Macy's even started measuring different metrics, looking at long-term engagement, instead of cost per marketing message.
Make Everyone An Advocate
It's much easier to create an end-to-end creative marketing strategy when you have all your team involved. Rather than just sending out messages through PR and paid media, look at how you can create connections through people – specifically your employees.
Plum Organics is a well-known example of a company with an excellent advocacy scheme. All employees have their own business cards with coupons attached. When they see a customer browsing a section of the store, they can chat to the client, and when appropriate, share business cards with coupons and savings to encourage sales.
In the digital world, companies could even replicate this experience by chatting with consumers through social media and live web chat, then offering discount codes when it could mean gaining a sale. Marketing creatively doesn't have to mean making a splash in a certain space. It's about connecting with customers on a human level and solving their problems.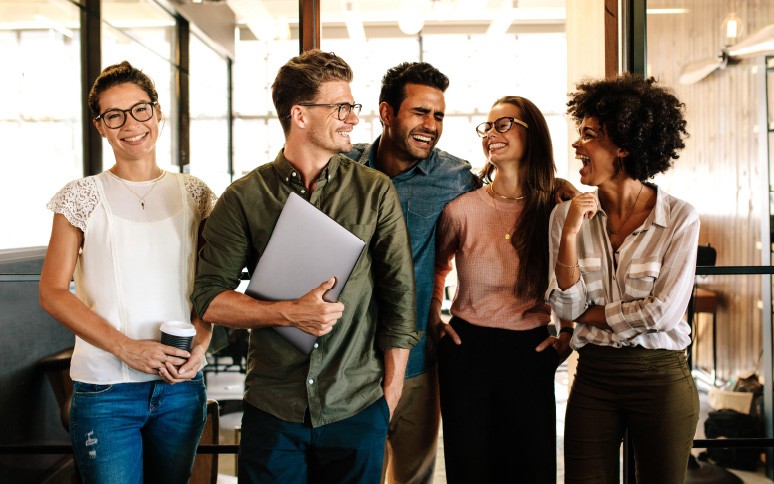 Measure Your Creative Performance
To achieve ongoing success in any marketing campaign, companies need to be able to measure the outcomes of their actions. This means learning how to measure creativity in marketing. In the past, companies used to measure marketing results entirely by focusing on return on investment and conversions. It might be time to change your metrics up.
If your aim with creativity in marketing is to create deeper relationships with your audience, start measuring things like NPS score (or how many people would refer your company to a friend). Look at CSAT (Customer Satisfaction) at different stages in the purchasing cycle and use artificial intelligence to examine things like sentiment in conversation.
The digital landscape offers a range of tools we can use to better measure what's working and what isn't in creative campaigns. You can even get creative about the way you collect data for measurement. Rather than emailing your customer to ask for feedback on a purchasing experience, offer a discount for leaving a review right there in the checkout basket.
Think Like A Start-Up
Creative marketing thrives on a company's ability to maintain the right mindset. In the past, the marketing team was made up mostly of effective managers – people who could set goals and work towards them with convenient milestones. These days, it's not enough to just follow the map. Marketers need to be constantly looking for opportunities to innovate.
Thinking like a start-up means training your brain to recognize opportunities for change. When you're advertising your new sale, should you just send out a message through email? Or would it make more sense to connect with your mobile customers through SMS messages and push notifications that trigger when someone walks close to your store?
Start-ups are companies who aren't afraid to break the mold and think outside of the box. Marketing teams need to be constantly asking themselves, "Is this really the best way to do this?" and thinking about "why" certain processes are performed in specific ways.
The Great Debate: Is Data Killing Creativity?
Creativity and marketing are closely connected. Since the initial days of advertising, companies have relied on creativity to capture the hearts and minds of their audience. Promotional professionals are beginning to question whether data, and the digital world, are having a negative impact on their advertising creativity.
Today, most companies have access to huge amounts of data, from website browsing metrics, to customer journey insights and more. While more data means we have a better understanding of our target market and their needs, it also means that marketing teams are beginning to focus too heavily on numbers.
According to a survey of 250 marketing experts, around 72% believe that "measurement culture" is impeding creativity. When companies need to focus most of their attention on following a specific set of rules and data guidelines, it's hard to let creativity flow.
Increasingly, companies are struggling to get the right balance in place between their creative thinking and logical, data-driven processes. To overcome this issue, brands must:
Establish a process:

Establishing a process for how you can analyze data and use it as a baseline for creativity is crucial. Numbers and figures should give you a launching pad to start with when you're working on a creative campaign, but they shouldn't restrict innovation.

Work with professionals:

Specialist creative marketing and branding teams are experts in walking the line between creative thinking, and data-driven strategies. Finding the right team to work with means that business leaders can focus on the data side of things, while marketing professionals concentrate on creativity.

Reviewing the strategy:

Reviewing the creative marketing strategy every step of the way will help companies to double check their efforts and ensure that creativity is still present in each campaign, regardless of the data available.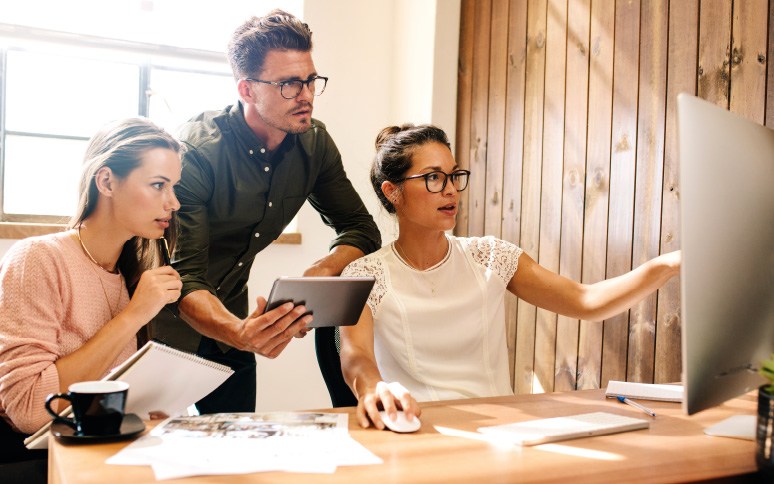 Creative Marketing Campaigns To Inspire You
Still need help mastering the creative side of marketing? These creative marketing examples are sure to inspire you.
Buffer
An excellent example of creativity with content, Buffer used a three-pronged marketing strategy to encourage growth. The brand started with guest-blogging to fuel initial development, writing a few times a day and publishing on sites with high visibility. This was enough to find the company its first 100,000 users. On its own blog, the company wrote for people who influenced their clients, producing more shareable content.
Buffer gradually added more blog environments into the mix, each focusing on a specific group of customers to draw more attention. By thinking outside the box with multiple kinds of content marketing, Buffer attracted a huge number of loyal customers.
Chelsea Davison
Creative campaigns don't just happen online. Chelsea Davison proved this after leaving 300 truth-or-dare cards throughout New York's Washington Square Park. This creative campaign encouraged people to pay more attention to their surroundings and helped consumers to have fun discovering a new brand.
The strategy was also an excellent way to convince customers to do some word-of-mouth marketing for the brand, through a branded hashtag, and a social media presence.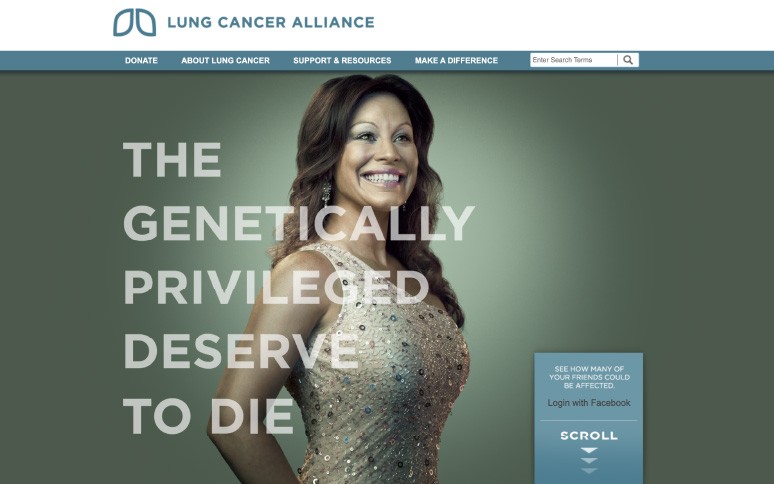 Lung Cancer Alliance
Creative marketing efforts are fantastic at generating emotions. When companies consider "emotional" marketing, they often focus on positive emotions like joy and excitement. Negative emotions can grab attention too. The Lung Cancer Alliance wanted to make sure that everyone knew how lung cancer could impact anyone.
Printing posters like "Cat lovers deserve to die", allowed the LCA to shock their audience into paying attention. The group also shared informative messages on their website at the same time for people who wanted to learn more.
Domino's
A clever marketing campaign can take initiative from a national or global event. Dominos excels at using technology and trends to attract audience attention. In 2017, around 60% of the company's sales came from digital channels. To leverage this fact, Domino's created a loyalty program for users of its smartphone app to coincide with the Super Bowl.
Customers could earn point for every pizza they scanned, regardless of where that pizza came from. Those points then translated to money off Domino's Pizzas. The engaging experience got customers involved with the brand, and kept clients coming back for more pizza. It was also a great way for Dominos to research its competitors.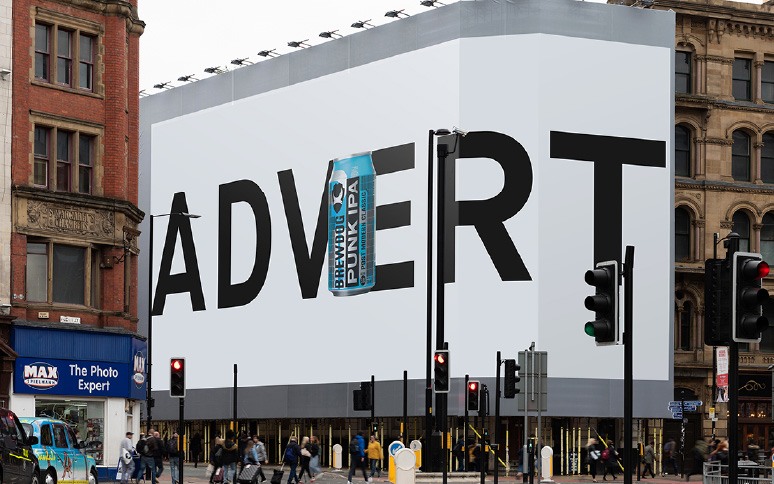 Brewdog
Brewdog has created a reputation as a "punk" craft beer company. To maintain this identity, the company needs to invest constantly in creativity in marketing. The brand frequently rolls out limited-time beers and interesting online campaigns to grab the attention of audiences everywhere. One of the most exciting creative campaigns from the company came in 2019, when Brewdog aimed to create the most honest advertisements customers had ever seen.
The adverts where hilariously basic, with banners that simply said "Advert" with a picture of a Brewdog beer in the middle. These ads were an excellent way for Brewdog to catch their customers off guard and show their unique personality at the same time.
Get Creative With Marketing
New marketing campaigns and customer trends are appearing all the time in today's world. If you're not thinking creatively, you're essentially just repeating what your competitors have already done. That's not going to capture anyone's attention.
Committing thinking outside of the box earns you more customers, better brand awareness, and stronger opportunities for growth. McKinsey finds that 67% of companies scoring in the top quartile for creativity have above-average organic growth, and 70% deliver above-average return to shareholders.
Creativity makes companies successful.