Small business owners often assume that expensive branding strategies are reserved for
large enterprises

. They assume that only big companies like Apple, Google, or McDonalds can afford to create an effective brand image.

The reality? Every company has a brand – no matter how big or small.

Whether you work on designing a positive brand image, or not, people are going to form opinions about your company. When you commit to branding your startup, you grab an opportunity to influence how those people feel about you.

Larger organizations might have more money to spend on advertising, but smaller businesses can still get involved. Let's look at some affordable branding options for small businesses.
1. Find Your Identity
The first step in all successful branding strategies for small businesses is defining your identity. Your branding highlights who you are as a company, your values, and your overall mission. Branding shows through in your logo and website design, but it also appears in the way that you treat your customers, and market your products.
Before you can jump into things like logo design and marketing campaigns, you need to get to the soul of your brand essence. Start by asking yourself some deeper questions about who you are and who you want to be as a brand:
What are the 3 words I would use to describe my company?
What do I want people to associate the business with?
What are the company's values and missions?
What kind of an impact do I want my business to have?
The more you know what your company is about, the more you can infuse that idea into your branding. You'll also find that your brand stands out more when you know what differentiates you from the crowd.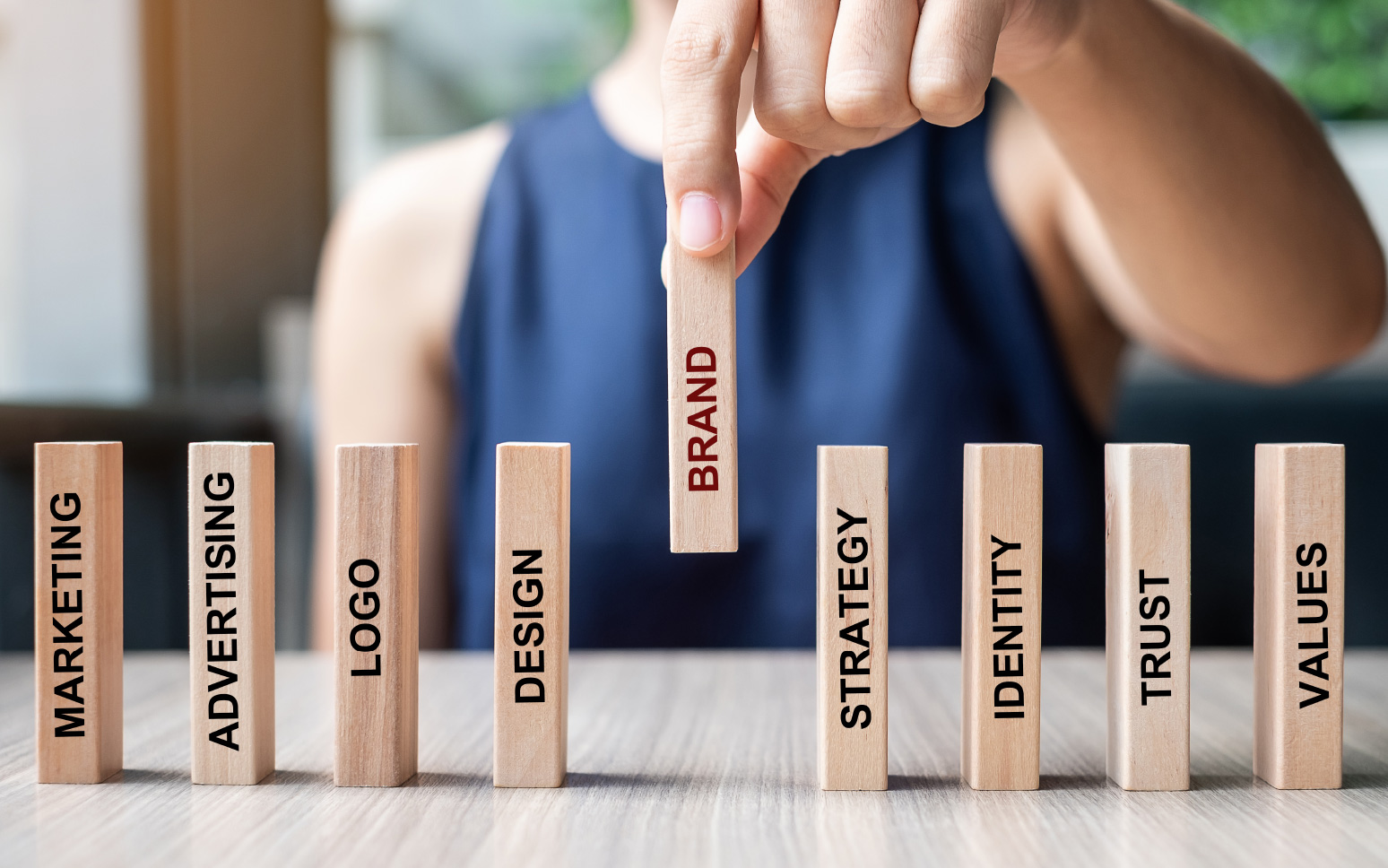 2. Identify Your Ideal Customer
Once you've figured out your company identity, you'll need to examine your target audience. A lot of businesses put so much time and attention into figuring out what they're going to sell, that they completely neglect the process of getting to know their customers.
Take a while to decide who your ideal customer is. How old are these people, what kind of education and income do they have? Does your audience come predominantly from a specific location, or can you only ship goods to certain countries?
Having the ideal branding strategy isn't just about being unique. You need to ensure that your company stands out because it resonates with your audience on all the right levels.
If you haven't started selling yet, it might help to look at your competitors, and learn as much as you can about the kind of customers they target. Visit their website and blogs and ask yourself what kind of customer they seem to be speaking to. Check out the social media profiles of your competition and discover what their followers are like.
If you're already an operational business, you can create user personas from your current customer demographics. Your existing clients may also be willing to fill out forms and complete polls that help you get to know them better.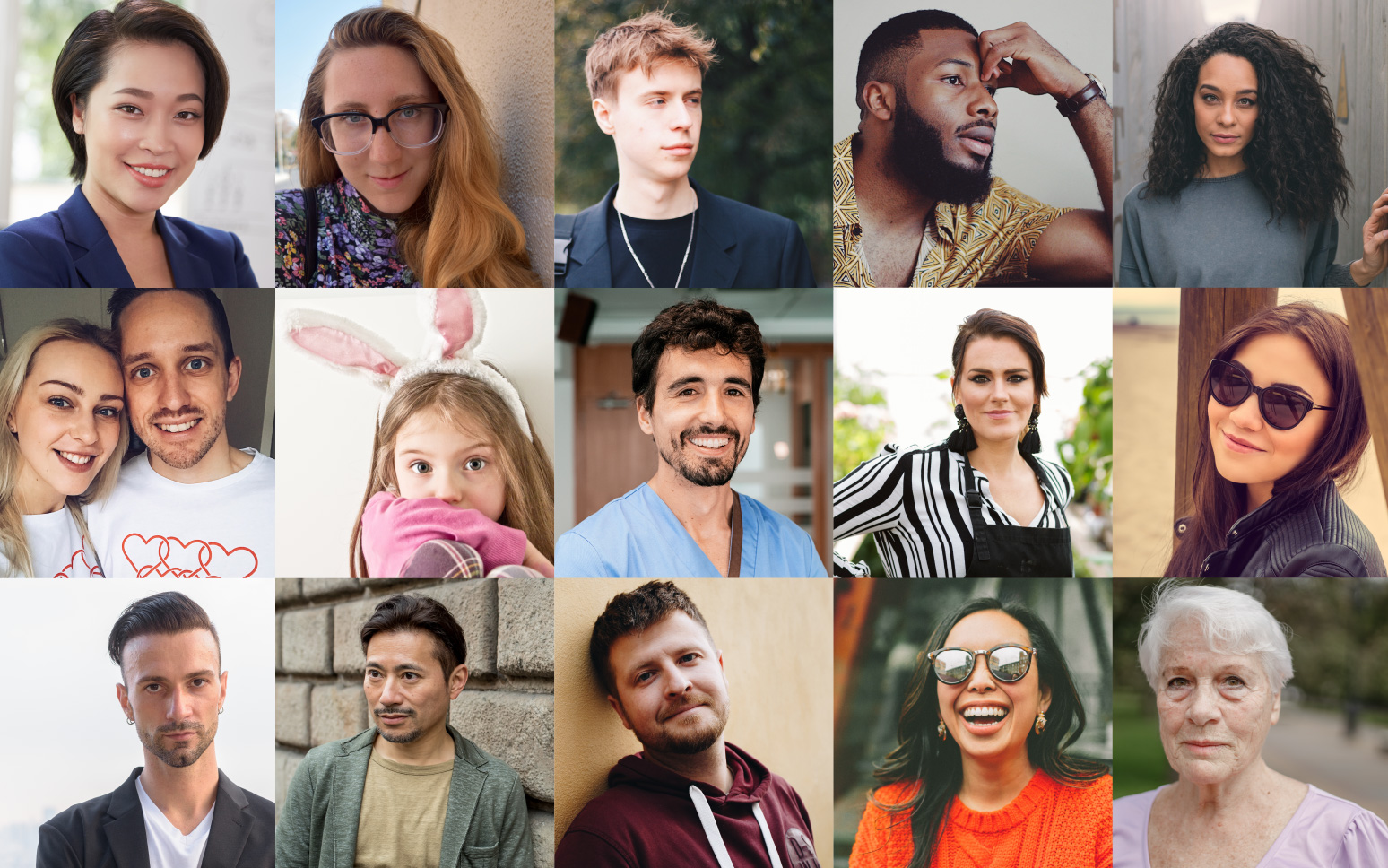 3. Get Visual with Branding
Though start-up branding is a lot more than choosing colors or designing a logo, you'll still need the right visual presence to stand out. Studies show that human beings remember visual elements more completely than written text or audio.
A good set of visual assets will take you another step closer to standing out in your industry. Here are a few of the things you can invest in to begin with:
A style guide:

A brand style guide is a crucial document that helps you to figure out the details of your visual strategy. Your guide will include details on your fonts, color palettes, and graphic requirements and will include information on how to use your assets correctly, and what kind of images or visuals you don't want to use

Logo:

Your logo is one of the first visual assets that you'll need designed, and it's a critical jumping off point for all your other visuals, like your website. Your logo is basically the face of your entire company. It's the first thing that most of your customers will need to see when they interact with your brand. It's also the visual asset most closely connected to your business

A website:

Your website is an essential touchpoint between your company and its customers. Depending on your business, your site might need additional assets attached to it, like a separate online store, and social media pages. The design of your digital presence needs to match the rest of your visual assets (like your logo and colors).
Depending on your business, you may add other visual assets to your branding strategies for small businesses. Some organizations will need to consider product packaging, letterheads, and email signatures. Others will need to consider offline assets too, like store designs and pop-up shops.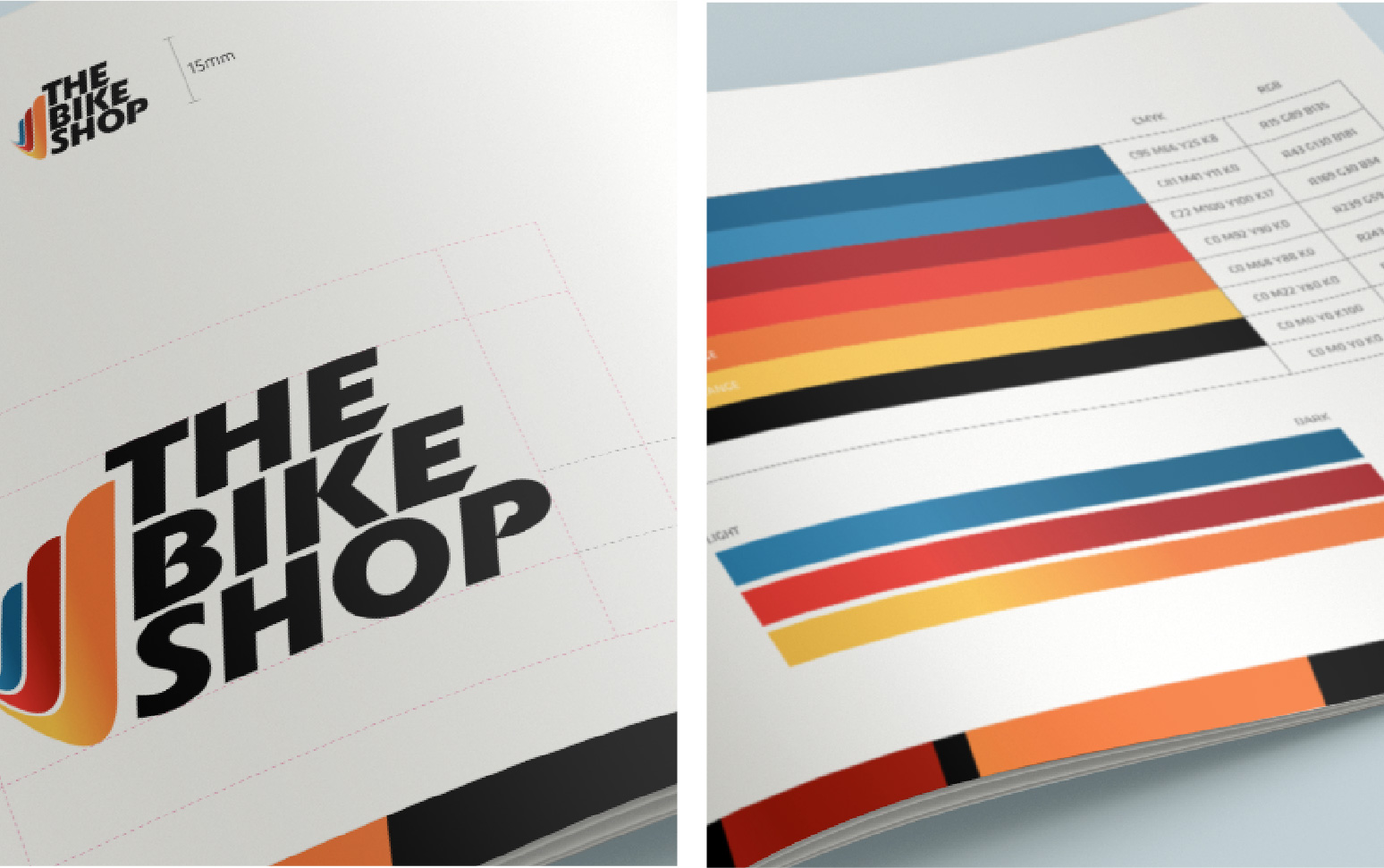 4. Create a Content Strategy
After you've completed the basic steps of branding your startup, it's important to establish yourself as a professional within the right context. As a small company, you probably won't have a massive advertising budget to help you spread awareness.
The good news is you don't need to spend a fortune to get yourself in front of the right customers. There is an easier and more affordable way to get your name out there. Content marketing is one of the best ways to build on branding strategies for small businesses. Content works in a host of ways to strengthen your company and its reputation.
First, content gives you a unique space where you can demonstrate your industry expertise, and back up the claims you make about your brand. If you tell everyone that your company is an expert in footwear, then your content might include tips on how to walk in high heels, or videos about the latest design trends.
Content is also an excellent strategy because it gives you a chance to use your brand voice. Your voice is the personality that people will associate with your company. Businesses with a strong voice capture the hearts and minds of their audience, with an organization that feels more human and authentic.
To begin building your content strategy, decide how much content you're going to produce, what kind of things you're going to be making, and how often you're going to publish. You might decide to write blogs twice a week and publish videos twice per month, for example.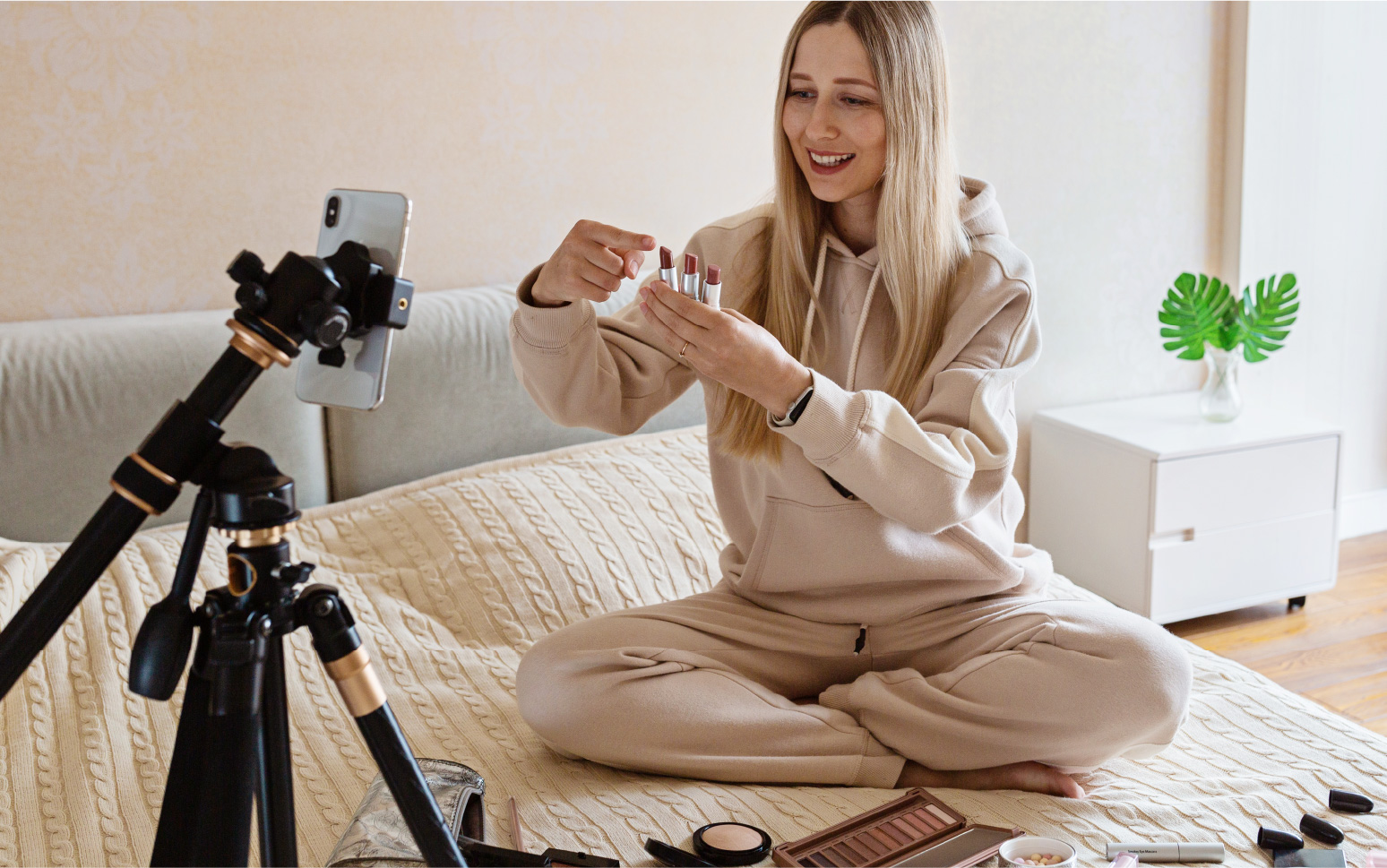 5. Produce Your Content
When you decide what kind of content you're going to produce, and how frequently you're going to share it, it's time to jump into action. Bringing your brand personality to life through meaningful blog posts, powerful videos, and even amazing podcasts is a great way to start developing new opportunities for your business.
The key to branding your startup with content, is making sure that you produce the right assets. This means figuring out what kind of questions you need to answer for your customers, then create content that answers those questions.
If you own a store that creates custom shoes for brides, you might discover that your clients are searching for insights into the longest-lasting materials for their wedding shoes. Writing a branded blog about the kind of materials that are both durable and comfortable will provide your audience with valuable information.
Since your customers will know that they can trust you to access helpful information, they'll also believe that they can rely on you for high-quality products and services too. The more content you create, the more your brand credibility increases.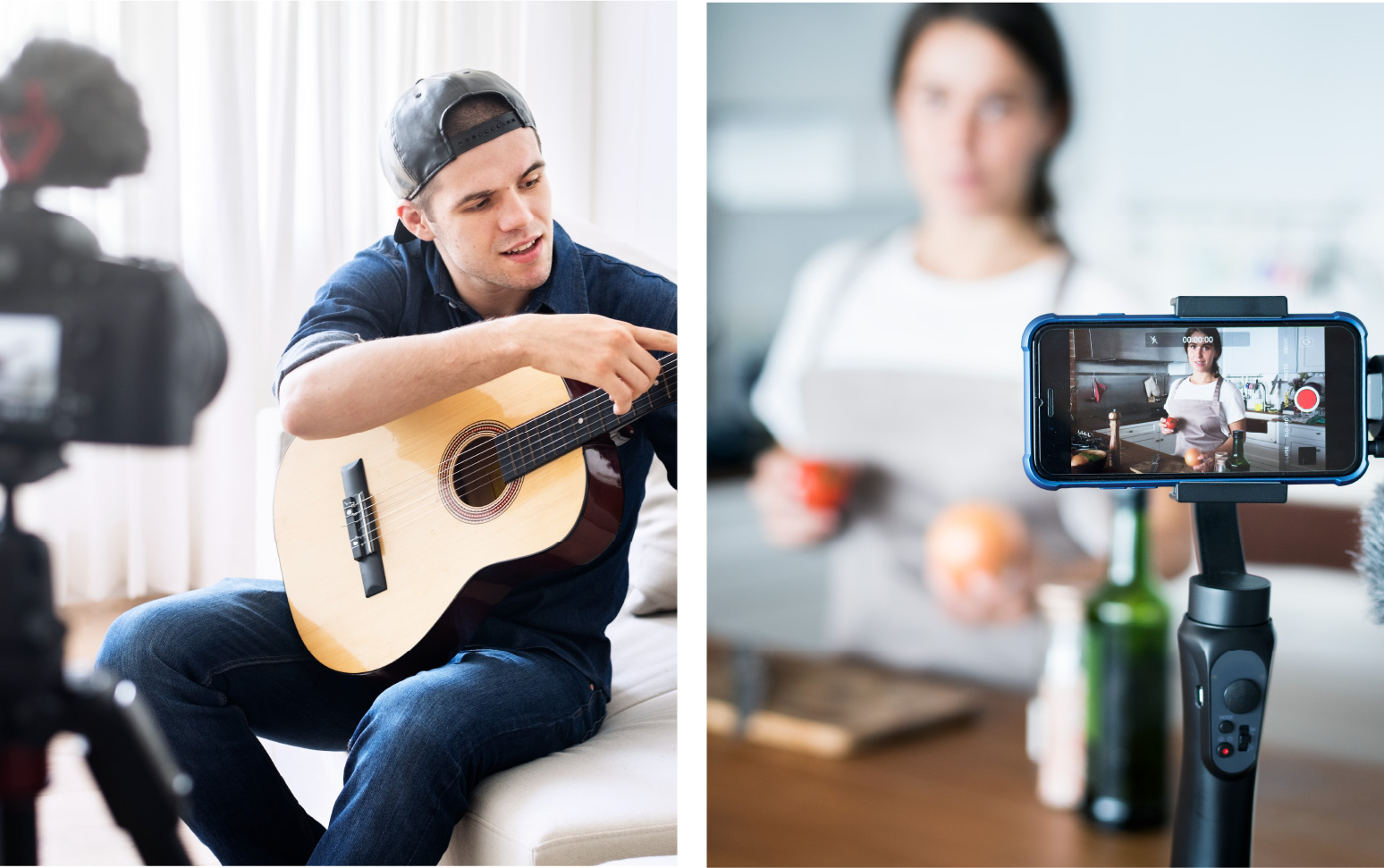 6. Look for Partnership Opportunities
If you're struggling to make your brand stand out alone – why not get some help? People love doing business with companies they trust. Branding strategies for small businesses often focus on building that credibility from the ground up – because your company will be relatively "unknown" to begin with.
For new brands, establishing trust and credibility is a time-consuming process. Connecting with other companies that already have the trust of your target audience may help you to earn a place in your industry faster. Try not to connect with direct competitors who are selling the same products and services. Instead, opt for collaborations with people who can supplement what you offer.
If you're launching a new company selling sports clothing to athletes, you might work alongside a local bottled water brand, or energy bar business. These companies will have the same audience that you're trying to reach, but they won't steal custom from you.
It's a bit like trust building by proxy. If a company that your audience already trusts introduces your brand to them, they're more likely to extend that trust to you. It's just like when a friend recommends you try a new brand of toothpaste, or a delicious drink.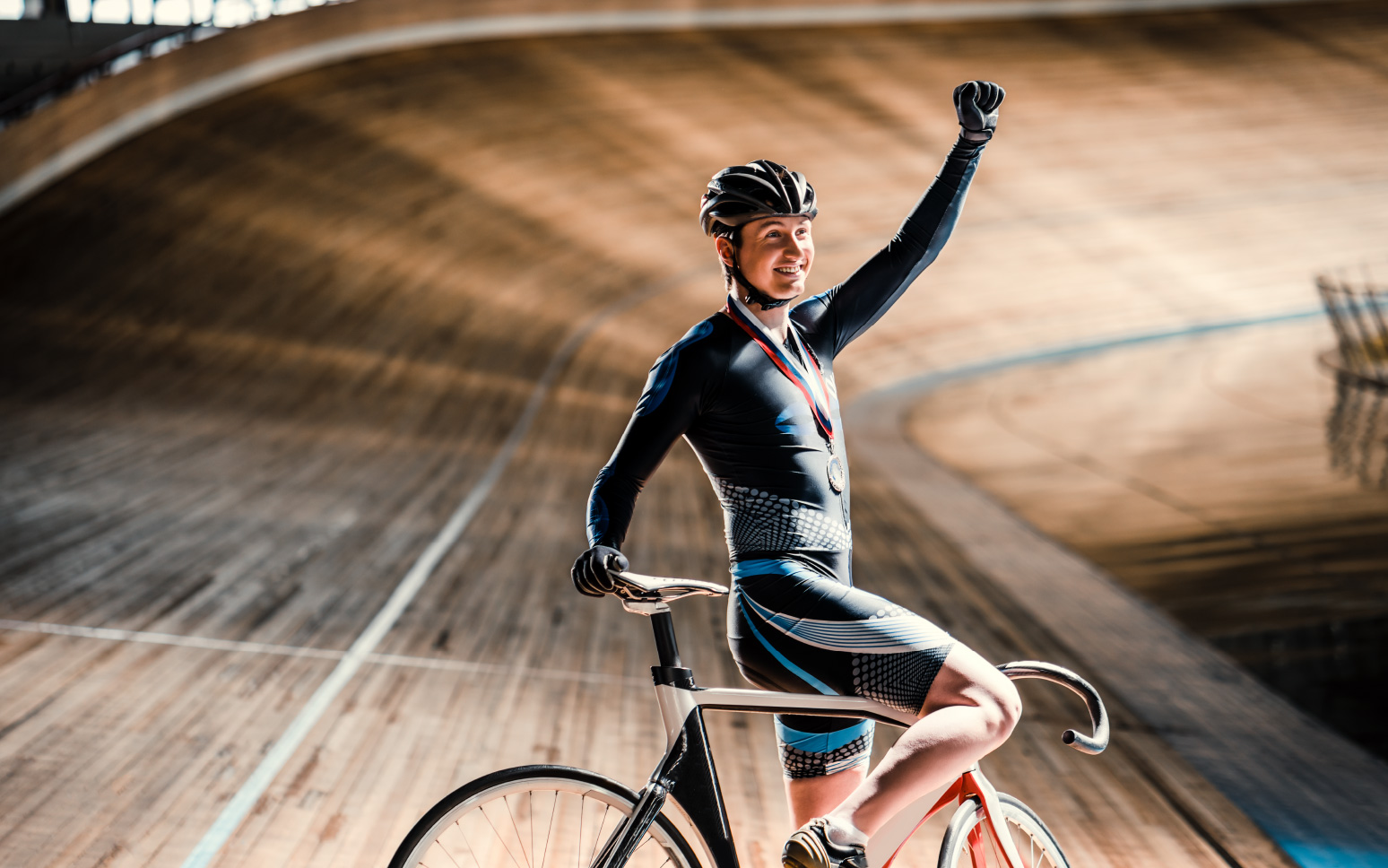 7. Be a Superhero to Your Customers
Branding your startup isn't just about having the most attractive logo, or a product that your customer can purchase for the right price. You need to decide what it is that your company stands for, and then put those values into everything you do.
One of the best things you can promise your audience in today's competitive landscape, is that you're going to give them an amazing experience. Every client wants the moments they have with their favorite brands to be great. This means that you need to provide amazing service when your customers come and ask you about your products.
It also means that you should make it as easy as possible for your clients to buy your products or service too. This might mean that you sell items through Facebook, as well as having your own website. It could also involve having an order form where your audience can make requests to customize their items.
By constantly looking for ways to improve the customer experience, you make yourself a hero to your audience. Even something simple, like offering faster delivery for an extra cost can make a big difference to your customers.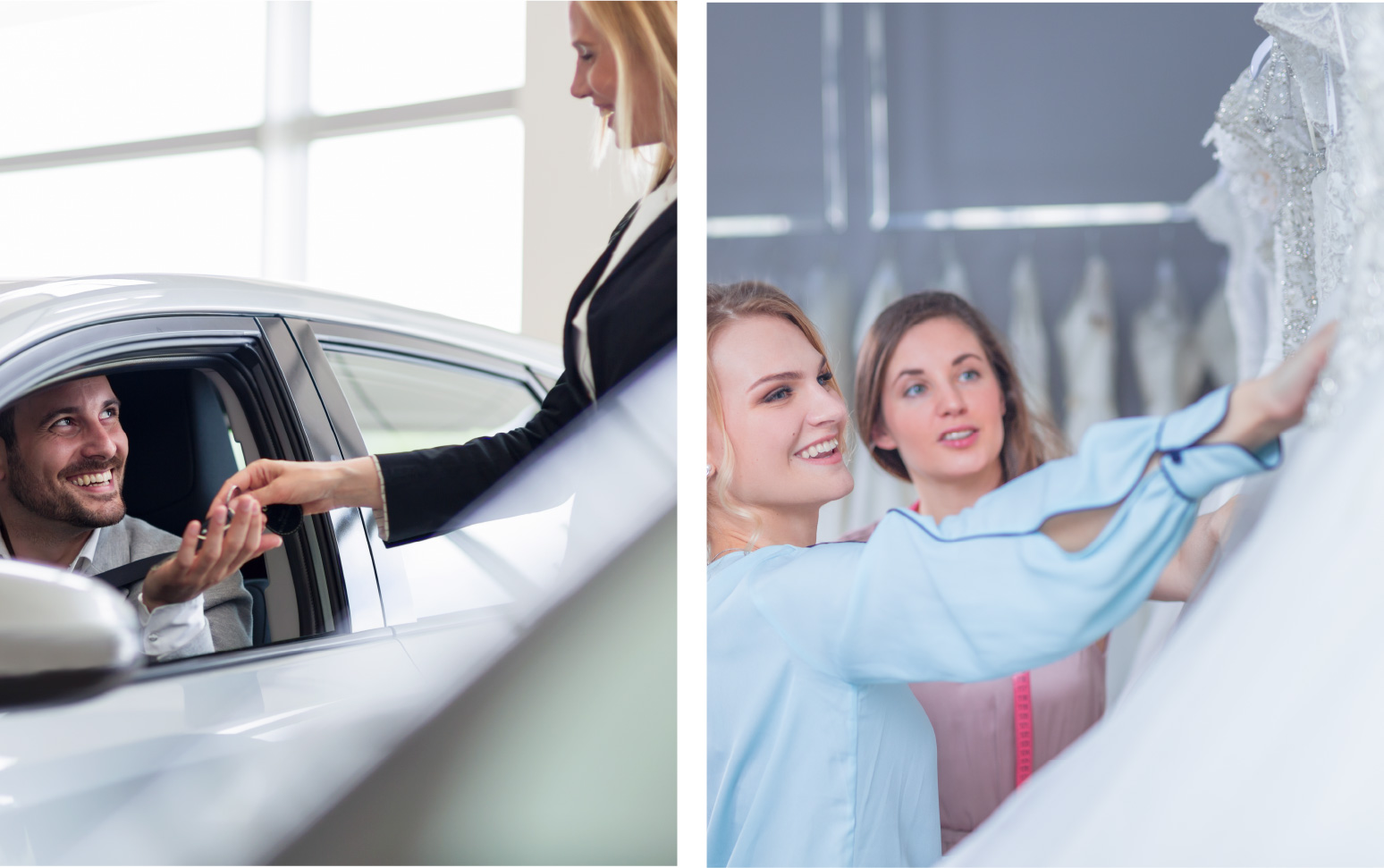 8. Build a Better Social Presence
If you want to strengthen the relationship you have with your audience, it makes sense to get involved with them on social media. While your customers can always reach out to you on your website, it's very different for them to have a connection with you on social media. Conversations with brands on Instagram, Facebook, and Twitter feel more informal.
Blog posts, articles, and other website content give you a chance to carefully structure your brand personality and tone of voice. The messages you post on social media, and the content you curate from around the web can strengthen your brand image significantly.
The important thing to remember when you're using social media, is that you need to have the same image on all channels. If you're playful and friendly on your website, with lots of bright colors and slang words in your content, the same should apply to your Instagram and Facebook pages.
Consistency is key to most branding strategies for small businesses. The only time you should make a significant change to your brand is when you know that you're not having the right impact on your audience.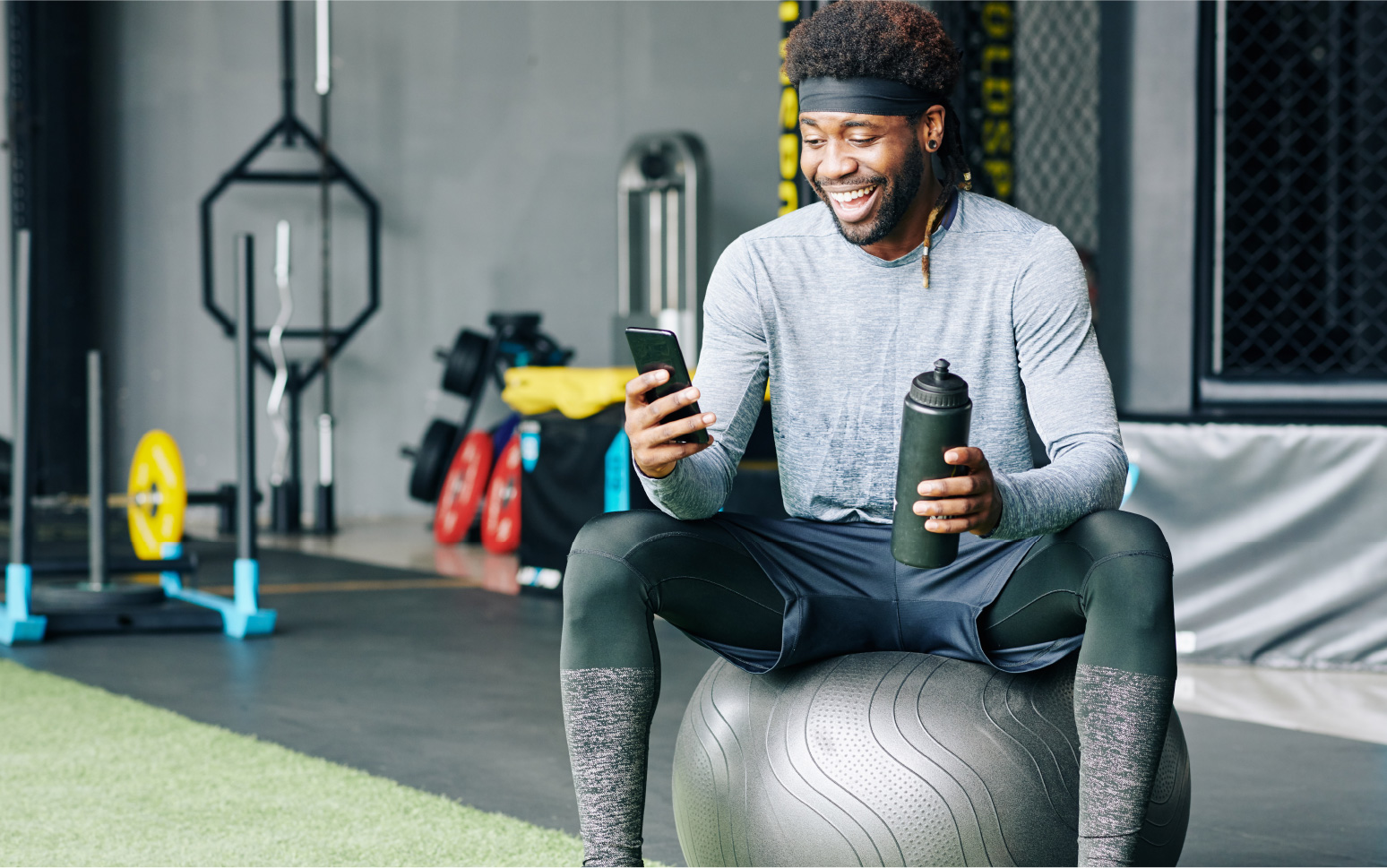 9. Ask for Feedback
So, how do you know when you're not influencing your audience in the right way? The easiest thing to do is simply ask them. Customer feedback is the most important driver of business success. The biggest mistake a lot of small companies make, is that they ignore input from their audience, because they're concerned that it won't be positive.
When you're branding your startup, there's a risk that some of the things you do aren't going to resonate right with your customers. The only way you'll be able to learn and improve your efforts, is by listening to what people have to say.
This might mean that you set up social listening tools, so you can find out whenever someone mentions your company on Twitter, Facebook, LinkedIn, or Instagram. You could also consider asking your clients to leave reviews or requesting that they get involved with polls and surveys.
Remember, research shows that increasing your customer retention rate by 5% increases your profits by anywhere up to 95%. Customer retention relies on your ability to understand your audience, what they want, and how you can deliver the best outcomes.
The more you listen to your clients, and deliver updates based on their input, the more they'll feel respected by your brand.
You can also learn more about your customers by checking your analytics tools and social media insights. Everything from Instagram Insights to Google Analytics will give you a deeper overview of your customer, including which kinds of content they read most, and how well they respond to posts at different times of day.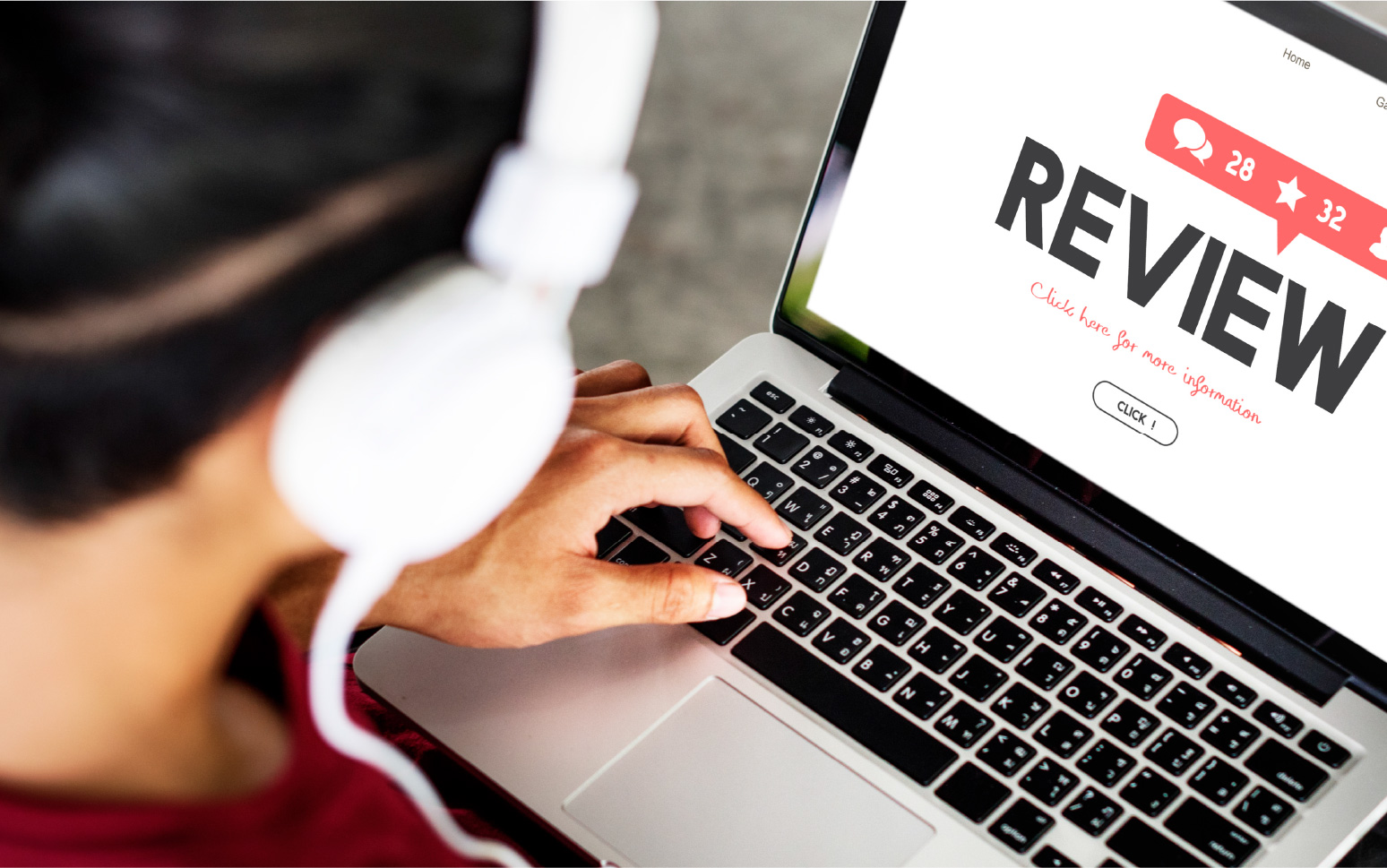 Time to Kick Start your Branding Strategy?
Branding your startup can be a complicated and time-consuming process. However, you don't need to spend an arm and a leg to get started. With the right insights and a little creativity, you can build a business image that really speaks to your target audience and sets you apart from the competition.
Once you know your brand, and what kind of business your customers want to buy from, you can work on constantly developing that presence.
Everything from your marketing campaigns, to your digital and offline assets will contribute to your identity.