Trust is the holy grail for any business and design is crucial in building trust. The best businesses use design as a catalyst for credibility.
The more your customers trust you, the more they'll be willing to advocate for your company, choose you over your competitors, and embrace your latest products. But your products alone cannot generate trust and earning trust isn't a one-time event. It comes from a cumulation of interactions, from the first moment a lead sees your brand to every business touchpoint.
Visual content is becoming increasingly important and gaining momentum in all areas of marketing. This means it's vital that your content be high quality, attractive, and memorable if you want to break through the clutter and capture the attention of your target audience.
Learning how to build brand trust through design will help you to convince your audience to take the initial leap of faith required to interact with your company. Everything from your website design to your product packaging will affect your trustworthiness.
So, how do you build your brand authority through design?
How Design Influences Brand Trust
7 in 10 customers say that trust is an essential component of their purchasing decisions. When you're a new brand launching a product your clients haven't heard of before, it takes trust to convince them they should purchase from you. Trust:
Drives conversions:

Convincing new and existing customers that you can deliver the best solution to their problems. When you build brand trust through design, you push your customer to get off the fence and buy something.

Increases retention:

Clients prefer to stick with brands they can trust, rather than exposing themselves to more risk by experimenting with other brands. Gaining trust boosts your chances of repeat purchases and brand advocacy.

Improves loyalty:

When people trust your brand, they're more willing to advocate for it. A good level of trust increases your chances of getting positive reviews, testimonials, and feedback for social proof.
True trust is a culmination of various factors. If you want your customers to really believe in your company, you need to deliver on your promises, and offer amazing experiences. Design is the first thing customers are going to use to judge your brand. Your design communicates your company's personality, values, and identity.
Before your clients even have a chance to test your products or service, they'll look to design for evidence that they should choose your company over your competitors.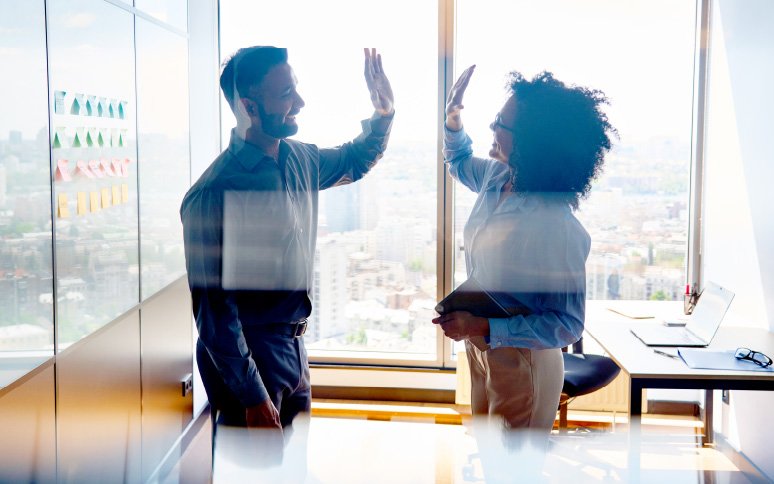 Breaking Down The Trust Formula
Deciding to build your brand authority through design is great, but where does that process begin? What's the recipe for real trust? The answer to this question can depend on who you ask, but the following metrics are common factors:
Authority:

People are more likely to trust someone they consider to be an authority or expert on a topic. The professional image you convey with your design combined with high-quality content that you share builds your authority. To maintain your authority, you'll need a consistent image.

Helpfulness:

Community is crucial in today's business world. Your customers will trust you only if they believe that you care about them and their interests. Be helpful. Answer your customer's questions, show you understand their needs, and respond to their demands.

Intimacy:

People trust other people – not faceless organizations. To build brand trust through design you need to convince your customers that there are human elements to your company. Give your organization a face and personality that people can resonate with.

Promotion:

If you're constantly self-promotional, posting articles that highlight how amazing you are, your audience's trust in you will decline. If other people your customers trust, like authority figures or objective customers share similar comments about you, your trust goes up.

Consistency:

We trust things that stay the same. If you promise your customers that you have a specific set of values, they'll expect to see those values in everything you do. Your brand image needs to be consistent for your clients to trust you.
5 Ways To Build Brand Trust Through Design
In a world where human beings automatically judge books by their cover, design is a crucial weapon in gaining credibility and trust. So, how do you begin building your brand for trust?
Show You Care
Your customers will only trust your brand when they see you have their best interests at heart. Most consumers automatically assume that companies care more about profits than them. That's why it's so important to make people feel cared for with your design.
On your website, make it easy for your clients to navigate your website and find the tools they need. Put a live-chat function on your home page so they can ask questions if they get stuck like Hubspot does below. Focus on highlighting critical information that matters most to your clients.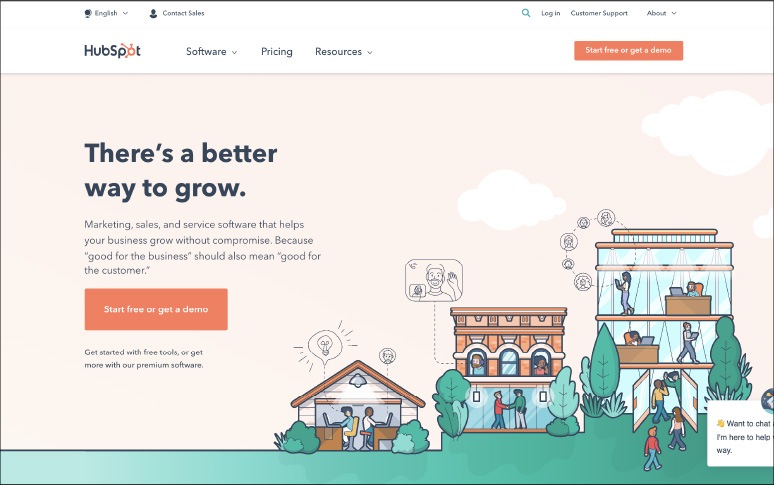 The first step of showing that you care is getting to know your audience. Use your user personas and buyer information charts to figure out which pain points your clients want you to solve. Once you know what your clients need you for, you can use design elements to show you understand them.
Understand The Aesthetic-Usability Effect
Studies by the Nielsen Norman Group found that visually attractive things are deemed easier to use and more valuable. An attractive packaging choice, website, or application will automatically have a positive impact on your leads.
Though your designs still need to be practical to generate a good response, something aesthetically appealing will make your customers more forgiving of minor issues with usability. Consider how you can make every aspect of your brand more attractive.
Can you simplify your logo so that it's easier to see on any device, including a smartphone screen? Will adding white space to your website make statements easier to read? Can animations and unique templates on your emails draw the eye to important messages faster?
Prioritize Transparency
Transparency is key in the age of the empowered customer. 94% of customers say they'll be more loyal to a brand that offers transparency. As you work to build brand authority through design, think about how you can make your company as credible as possible.
Your product packaging could come with full, easy-to-read guidelines on the ingredients within your product? Could you add pages to your website that give your audience more information about the values of your products and where they come from?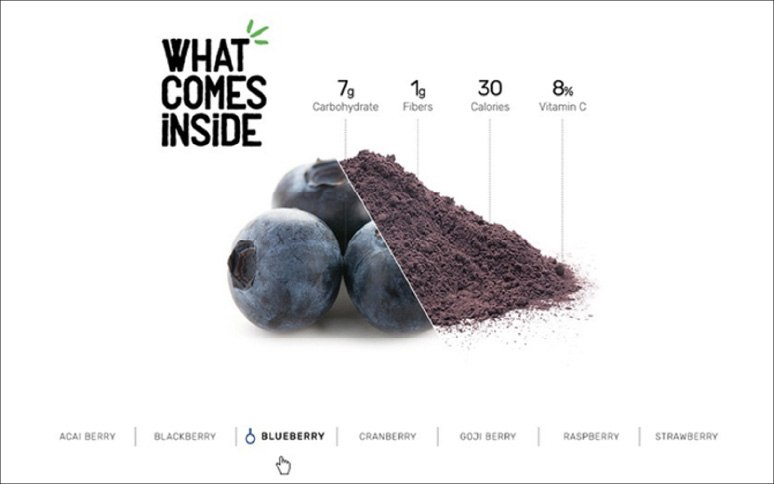 Make sure your customers can trace your supply chain back to ground zero, so they know what they're investing in. Transparency also means being willing to own up to your mistakes too. Don't just tell your customers what you're proud of. Share your full story and be ready to apologize when you make the wrong decisions.
Secure And Reassure
Building trust with your audience means convincing them to take a risk with your company. The less your clients know about your brand and practices, the more risk they need to contend with. In the digital world, you can secure and reassure your audience by letting them know how you're protecting their data, and reminding them that the information you collect will remain private.
Secure seals on your site that demonstrate your commitment to customer safety are also a nice added touch. If you're selling online, you can also think about how you label your products with the right information. Can you highlight your product as certified gluten free, or approved by a certain group?
When designing everything from your smartphone app, to your packing resources, consider what kind of risks might prevent your customer from doing business with you. Now ask yourself what you can do to remove or reduce those risks.
Share Your Mission
A brand's mission is a crucial component in cultivating loyalty. Around 40% of customers say they stop buying from companies because they didn't agree with its values. On the other hand, almost 50% of customers say that they'd be willing to pay more for products from companies they share values with. Make it easy for your customers to see what you stand for.
Timberland has its entire responsibility strategy available on its website. By highlighting a dedication to the environment and eco-friendliness, Timberland gives its customers something to resonate with and differentiates itself from other brands.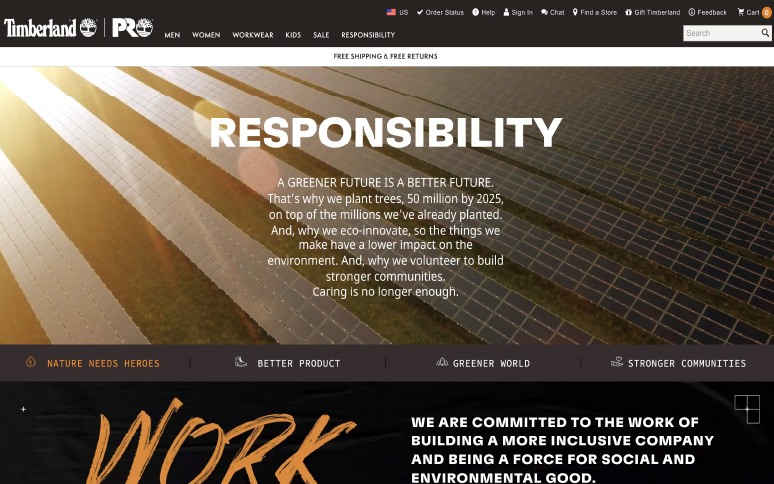 Some organizations add full sections to their websites where customers can learn about their sustainability practices, how they ethically support their employees, and what they're doing to make the world a better place. The more information you can share about your processes, the more transparent you'll be.
How To Build Brand Trust Through Website Design
Choosing to build your brand authority through design means carefully planning every visual asset you produce. Your packaging, logo, app, and anything else that your customers interact with need to send the same message.
In today's digital world, the first place most people will connect with your business, is through your website. Here's how you can use UX and web design strategies to build trust.
Start With Accessibility
If your customers can't use your website, they can't form a positive opinion about your brand. Designing a site that's accessible is one of the most valuable things you can do to generate trust. Start by ensuring that your website pages load quickly on all browsers, and smartphones. Your customers should get the same amazing experience wherever they interact with you.
Next, consider the needs of differently-abled customers. Can you make tweaks to your layout and color choices that support people with color blindness issues? Is it possible for your customers to use things like screen readers to check what's available on your page? Test your website's functionality with multiple people inside and outside of your team to find any friction points that may cause customers to hit the "back" button.
Demonstrate Humanity
People trust other people. We can't assign credibility to machines and corporations, but we can find affinity with other people that's reassuring and engaging. With that in mind, look for ways to build brand trust through design, by showing your humanity.
One of the easiest ways to do this is to add a page to your website that tells your brand story. Illustrate why you've started selling your products or services, what your values are, and what you hope to accomplish. Adding pictures of the real people behind your company, or even video footage will give a more human touch to your site.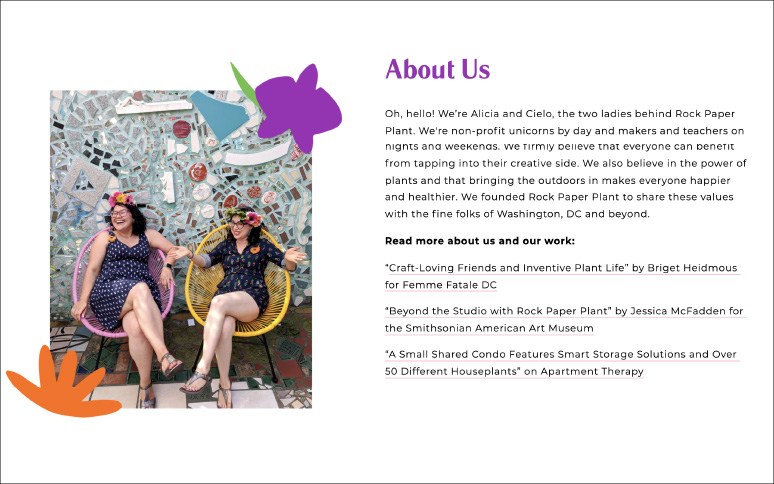 It's also worth considering the language you use in the brand assets you build. Are your labels filled with jargon that no one, but your team could understand? How about changing your tone of voice to something that resonates with your target audience instead?
Leverage Recommendations And Social Proof
Nielsen studies say that 92% of people will automatically trust recommendations from peers, while 70% trust reviews from people they don't know. Sharing evidence that other people have already tested your products or services and benefitted from them makes you instantly more credible.
Any brand can make a website and claim to be the best in their industry. If you want to build brand trust through design, then let your customers speak for you.
Stary by adding reviews and ratings to your home and product pages. You can allow clients to leave reviews about items they've bought or create a carousel of some of your most positive reviews on your site. If you're a B2B company, have at least one page on your site dedicated to case studies. Here, you can show potential leads what kind of results you can deliver.
If you don't have case studies yet, just mentioning some of the reputable brands you've worked with before on your website can make a huge impact. Try adding some logos of the companies you've supported to your site like Kinsta does.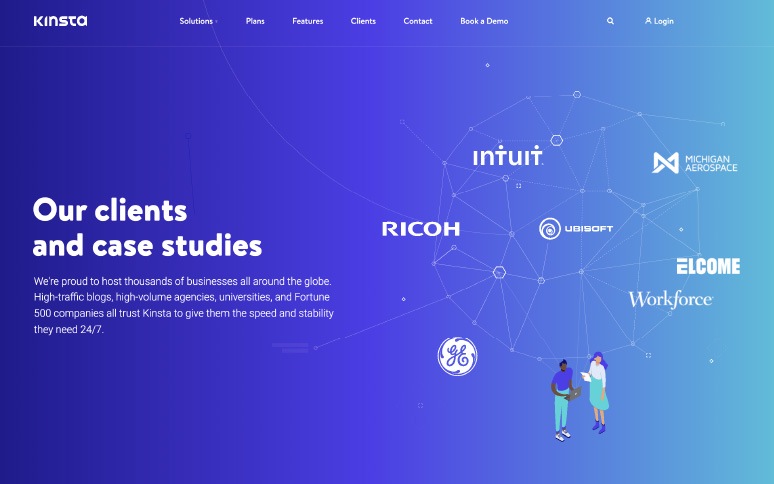 Build Relationships With Customers
Showcasing positive reviews on your site gives you credibility, but most customers know that it's unlikely for any brand to receive nothing but positive reviews. As odd as it sounds, having a place where your customers can leave negative reviews is a good thing for your business.
As clients post positive and negative reviews on your website, social media accounts, and rating websites like Google My Business, respond to them. Build relationships through conversations about what you can do better, and how you're going to improve.
Negative reviews are your chance to show your customers that you'll listen to their feedback and take it onboard. It's also a good way to prove that you're not just sweeping the less positive testimonials under the rug.
Add a contact page to your website where your customers can reach you if they have issues too. This page should include an email address, contact form, phone number, and physical address. This combined information makes your business look more established.
Be Consistent
When you've figured out how you're going to build trust through design, stick to your strategy. Provide any branding agencies you work with and employees with guidelines they can follow to maintain a consistent image.
Consistency shows your clients that you're not some fickle business that will change at the drop of a hat just to get more profits. It's also an opportunity to build familiarity with your leads. The more your customers see the same images, voice, and colors connected to your company, the more they'll start to see you as a friend, not just a brand.
Whether you're posting on social media, creating packaging for your new product, or designing blogs for your website, every part of your brand image needs to look like it's part of the same overall whole. Look at Coca-Cola, though their packaging choices have some basic differences, they all share enough components to convince customers that every item is from the same company.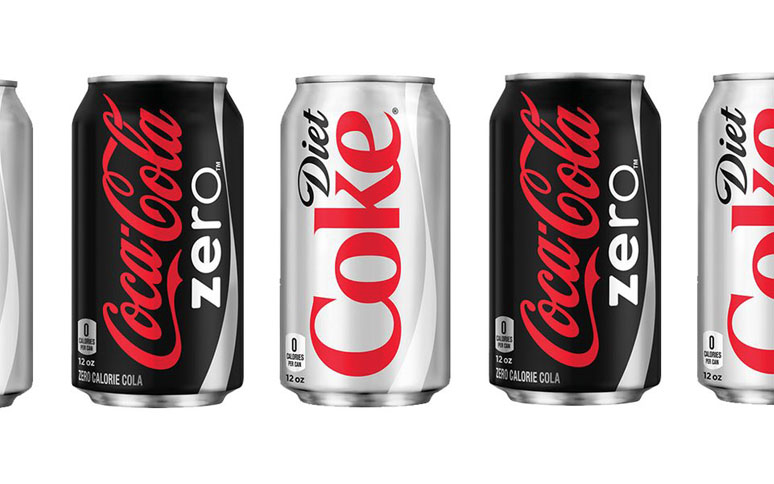 Build Brand Trust Through Design
Design makes the complex simple. It makes technology understandable to humans.
According to a report by McKinsey, brands that were most successful in putting design first saw huge returns. They tracked the design practices of 300 publicly listed companies over a five-year period in multiple countries and industries and concluded that the best design performers increase their revenues and shareholder returns at nearly twice the rate of their industry counterparts.
Trust is a crucial component of running a successful company – and how you visually communicate with your audience is crucial to building trust at every touchpoint. Without trust, you can't drive conversions, retain customers, increase revenue, or beat the competition. However, it can only take one poor interaction to destroy this trust.
A well-designed product, website, and brand lays the foundations for a stronger business.