Branding for B2B companies is growing increasingly essential.
While B2C brands know the value of creating customer relationships for business growth, B2B frequently overlook the value of an effective brand. Unfortunately, 85% of companies agree that the B2B marketing landscape has grown more challenging in recent years. Research reveals that the most important objective for many marketing teams today is simply building brand awareness. Many of the top targets for today's companies revolve around branding, from a desire to deepen customer relationships to improving brand position and thought leadership.
Studies indicate that only 38% of CMOs consider their marketing strategy to be fundamentally different from their competitors. 97% of CMOs have had to adjust their plans for growth following 2020, focusing on better messaging (66%), stronger audience understanding (59%), and brand purpose (63%).
B2B brands are discovering that better marketing and sales begins with a strong brand. Fail to create a brand identity to speak to your audience, and your marketing messages won't make an impact. It's time to invest in branding for B2B businesses.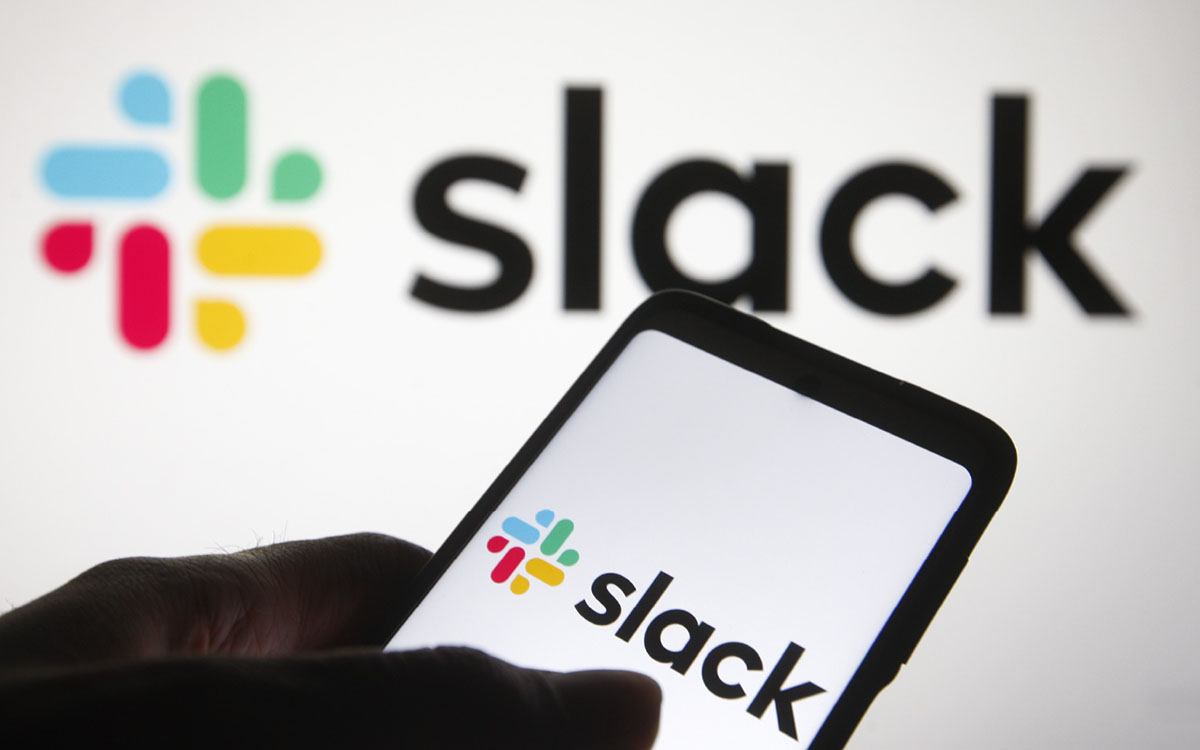 How Does Branding Influence The B2B Buyer Journey?
85% of companies say that communicating brand vision is one of their biggest challenges. Yet a clear brand strategy is essential to customer acquisition and nurturing. B2B companies, more than B2C brands, rely on strong relationships with customers.
A B2B purchase is often a long-term acquisition. Companies invest in accounting services, software, and tools as part of lengthy relationships with companies. They need someone they can trust. Branding strategies for B2B companies:
Establishes credibility:

Emerging brands need to gain traction by showing they can deliver on their promises. Branding for B2B companies develops aided and unaided brand awareness. Human psychology dictates we're wired to distrust anything we consider to be unfamiliar. Branding your company provides you with the tools you need to develop familiarity with your audience. The more memorable elements you create, from a logo to specific color choices and slogans, the more your customers have to recognize you with.

Builds preferences:

Through the execution of your branding principles, you can develop a preference for your brand over competitors who sell the same products or services. Rolex uses the branding principles of luxury, class, and elegance to attract a specific customer. Rolex watches aren't the cheapest on the market, but they're widely regarded as the best. It's not necessarily the structure of the watch that makes a difference to customers, but the brand image and reputation around it.

Strengthens loyalty:

Today's customers expect more from B2B partners than ever before. Companies buying from other businesses expect the same quality of service and amazing experiences that they'd get as a consumer. Harvard Business Review found 73% of business leaders found investing in customer experience helped them boost business performance. A great brand shows authenticity, purpose, and consistency: all the things that earn loyalty from customers. Those loyal clients go onto become repeat customers and advocates for the business.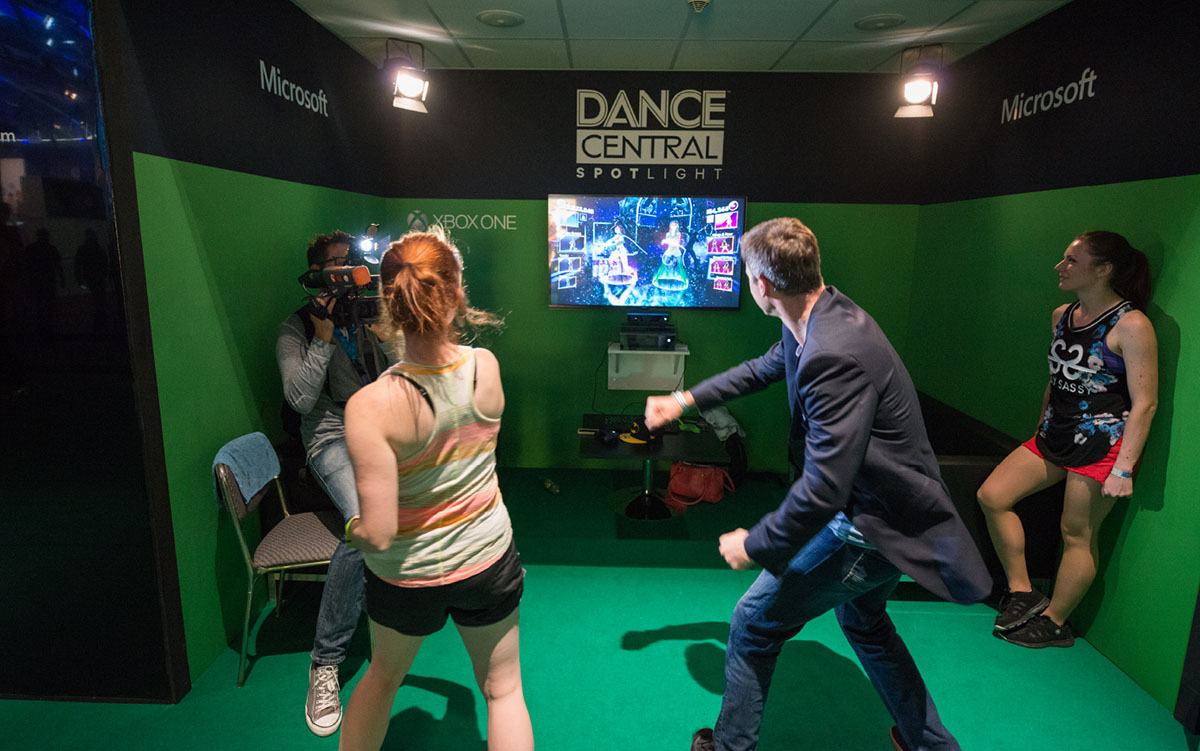 B2B Brand Marketing And The Purchase Decision
Branding has an impact on B2B customers from the start of the purchasing journey to the end. Brand purpose attracts and engages new customers, by showing you share the same values. Brand identity influences the comparison process when clients choose who to buy from.
When you're buying a social media marketing software for your company, you don't just choose your vendor based on the first sales pitch you get. You research your vendors, see who you can trust, and invest in the people behind the brand. 94% of B2B buyers report conduct research online during the buying process.
Around 70% of the buyer's journey for B2B companies is already done before they can connect with sales. So, how does your B2B branding affect each part of that journey? During:
The Awareness (Problem Identification) Stage:

Your brand positioning shows your customers what your business stands for, like "success and customer experience", so they can see whether your values match their needs. This encourages the customer to explore your solution in comparison to other competing options.

The Exploration stage:

When your B2B buyer starts looking for the right solution to their problems, your B2B brand marketing strategy highlights how your company differs from your competitors. You may have a faster support service, better software uptimes, or just unique features.

The Consideration stage:

When your clients begin considering your service as the option they want to work with, your brand highlights what you're best at, and why your customer can trust you. Branding strategies can ensure that your customers sign up for a long-term subscription with your company rather than a one-off purchase.

The Decision stage:

By the time your B2B customer is ready to make a purchase, all of your branding elements, from your unique value proposition to your relatable tone of voice, helps your client to see that you're the right choice. The branding elements in your purchase and customer success strategy affirm your client's decision.
Branding For B2B Businesses: Impact On Profitability
Proper branding for B2B companies significantly increases your chances of capturing the attention of your target audience and converting them into customers. The right branding can also have a more significant impact on long-term profitability.
Loyal customers are more profitable than their one-off counterparts. As a B2B brand, your business will thrive on repeat purchases. A 5% increase in retention rates for B2B brands can increase profits by up to 95%. Loyal customers also increase your chances of gaining new clients, because they leave positive reviews and testimonials on your products and services.
The more you maintain these loyal brand advocates, the more reputable your company becomes. You can identify yourself as a business that people already trust.
Adding branding acquisition campaigns also increases your conversion rates. One study by IPA found balancing demand and brand identity in digital and traditional marketing generates the best results. If your campaign is skewed towards lead generation only, you can generate plenty of leads, but there's no motivation for leads to convert to sales.
If your focus is too heavily on brand marketing, you might not generate the leads you need to convert into sales. The right split, according to IPA, is 40% short-term sales, and 60% long-term branding efforts.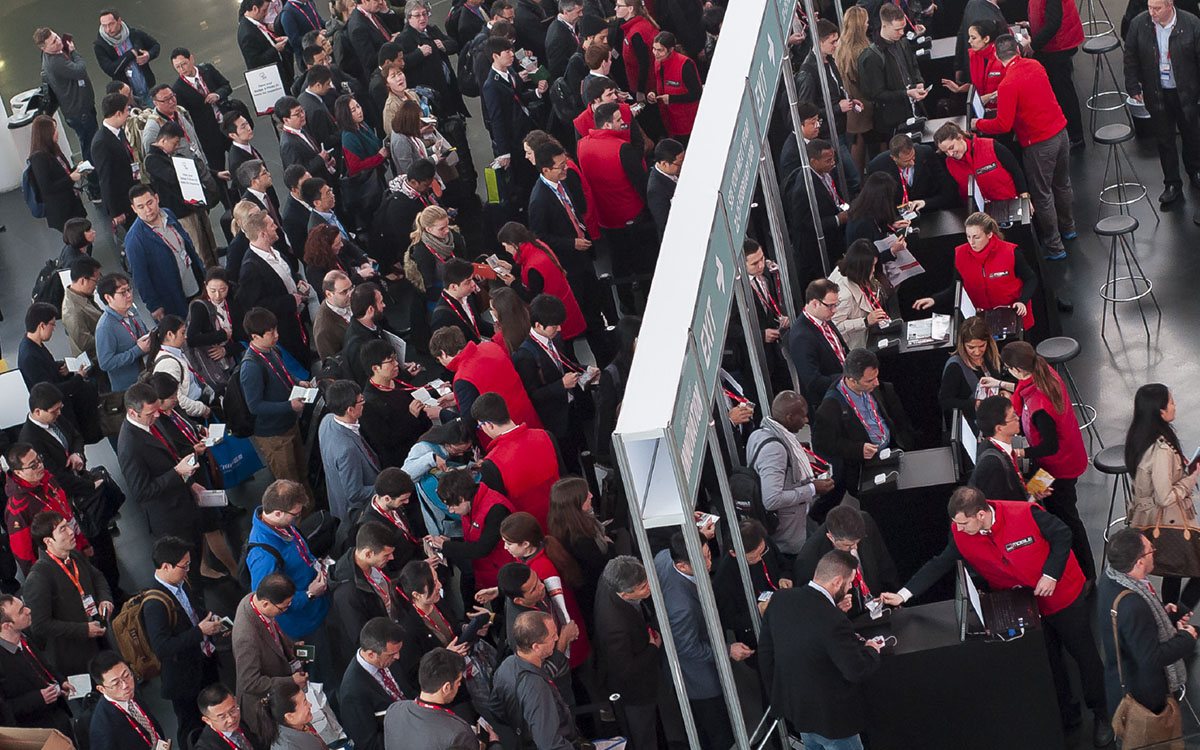 How To Apply B2B Brand Marketing Best Practices
Since branding has a huge impact on your long-term and short-term sales opportunities, you can't afford to underestimate it. Companies selling to other organizations need to leverage the brand secrets of the best B2C companies to their advantage. Here are some best practices to try:
Use Storytelling To Build Your Brand
Stories are emotional marketing tools used for decades in the B2C landscape. The right story develops a closer connection with your customer. 50% of B2B buyers say they're more likely to complete a purchase after they connect to a brand emotionally. To leverage storytelling, you'll need to find a narrative that makes sense for your brand. HP created a video called the "wolf" to highlight their brand as a source of security and reliability for companies. The video, staring Christian Slater, tells a story by creating a menacing character for companies with the right security. In this tale, HP can become the hero.
Think Long-Term Relationships
B2B buying journeys will never be as short or fast-paced as B2C experiences. In a B2B setting, various professionals and decision-makers need to align on a purchase. This means companies need to take a long-term approach and build relationships through multiple channels.
You can't expect a single marketing campaign to convert a lead into a dedicated customer. Instead, B2B companies need to use short-term activities, like sales, marketing calls and promotions, combined with long-term strategies, like customer service excellence, social media and email marketing strategies.
Protect Your Reputation
Invest in long-term B2B marketing strategies to enhance your reputation. Buyers making decisions on major purchases need to know they're committing their cash to a company that won't disappoint them. This means providing your company and your brand frequently. 32% of people say brand reputation is the key attribute they look for when they're searching for a supplier. To protect your reputation, you'll need:
Consistency:

Your image and identity need to stay the same on every channel. Use a common tone of voice on your social media campaigns, in your emails, and on your website. Create familiarity with your customers.

Excellent CX:

Customer Experience is essential to a good brand reputation. Show your customers you'll go above and beyond to deliver the kind of experiences that matter most to them. Look at how you can make the buyer journey better.

Listening strategies:

Listen to how customers describe your company and your competition. Are you earning the kind of identity that matters most to you?
Focus On Experience
Often, in B2B, it's what you do, rather than what you say that matters most. You can have an incredible brand message, but it won't mean much if the experience you offer doesn't reinforce what you promise. The strongest B2B brands build relevant, unique experiences for clients.
Salesforce, the most popular CRM solution in the world, supports companies and clients with endless events, learning opportunities (Trailhead), and customer success support. Delivering the kind of customer experience your client expects helps to develop the loyalty you need for long-term relationships. Consider how you're going to look after the client during:
The initial sales process: When you're pitching ideas and responding to customer questions
The onboarding process: When you sell your solution and help your customer leverage it
Long-term customer care: Responding to queries, problems, and questions
Take Your Brand Beyond Your Customers
Strong branding for B2B businesses significantly improves your chances of converting customers and growing your organization. The right branding also cements relationships with other key audiences.
Employees and future candidates also benefit from better brands. People care about the story of who they work for and expect to see a clear strategy and purpose behind the company. Employer branding can identify your business as the go-to choice for some of the top talent in your industry.
Companies like Google and Microsoft appeal to the best employees in the world because they offer an amazing experience for employees, as well as clients. Staff members with these companies benefit from better work/life balance, endless training opportunities, and access to the latest tools.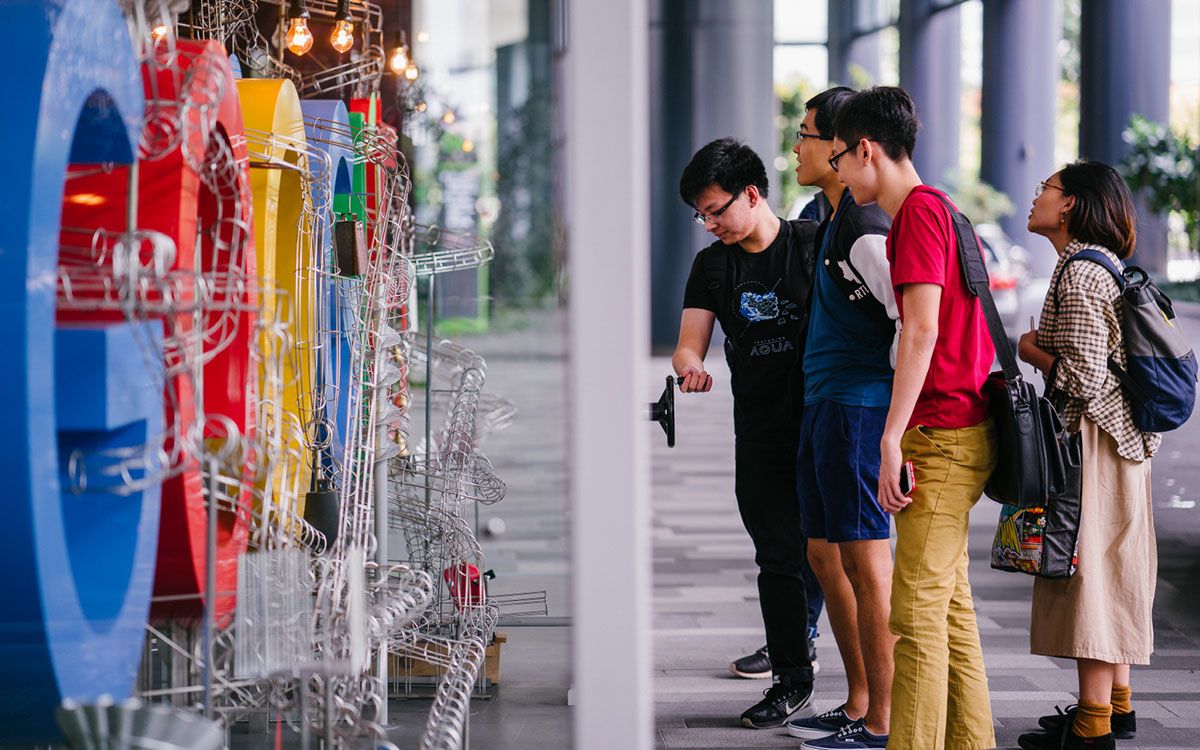 Examples Of Strong, Successful Branding For B2B
Great branding is just as crucial for B2B companies as it is for B2C organizations. Often, to discover your own brand, you'll need to consider the efforts of other market leaders and use their success stories as inspiration.
Salesforce
An internationally recognized CRM company, Salesforce promises companies a way to connect with audiences. In 2019, IDC studied the "Salesforce economy" and found it's responsible for about 4.2 million jobs. Salesforce isn't just an amazing company because it's the biggest.
As a CRM provider, Salesforce builds relationships with other companies on the idea that customer experience is crucial. It demonstrates itself as a thought leader by hosting and appearing at industry events, to talk about the latest CX strategies. Salesforce has its own certifications and training strategies too, to help people become more efficient in their jobs. Salesforce's branding is defined by a commitment to leadership, excellence and innovation. The company also frequently updates its portfolio with new and exciting features for the changing marketplace.
Microsoft
Another company with an excellent approach to B2B branding is Microsoft. The Microsoft team appeals to both consumers and other businesses. Though the brand's values remain the same for both areas, Microsoft changes its voice and branding strategy to suit different customers.
The Microsoft Windows "Home" service focuses on the things that customers would find most important – such as ease of use, security, and access to individual settings for your photos, videos and documents.
Microsoft Teams uses the same approachable, friendly tone of voice to appeal to companies, but with a focus on different benefits. The sales page is all about creating productivity, achieving efficiency, and bringing hybrid teams together – issues that B2B buyers care about.
Microsoft offers an excellent example of how your overall brand identity can maintain certain aspects between a B2C and B2B audience, but it's still important to adapt to the needs of your customer.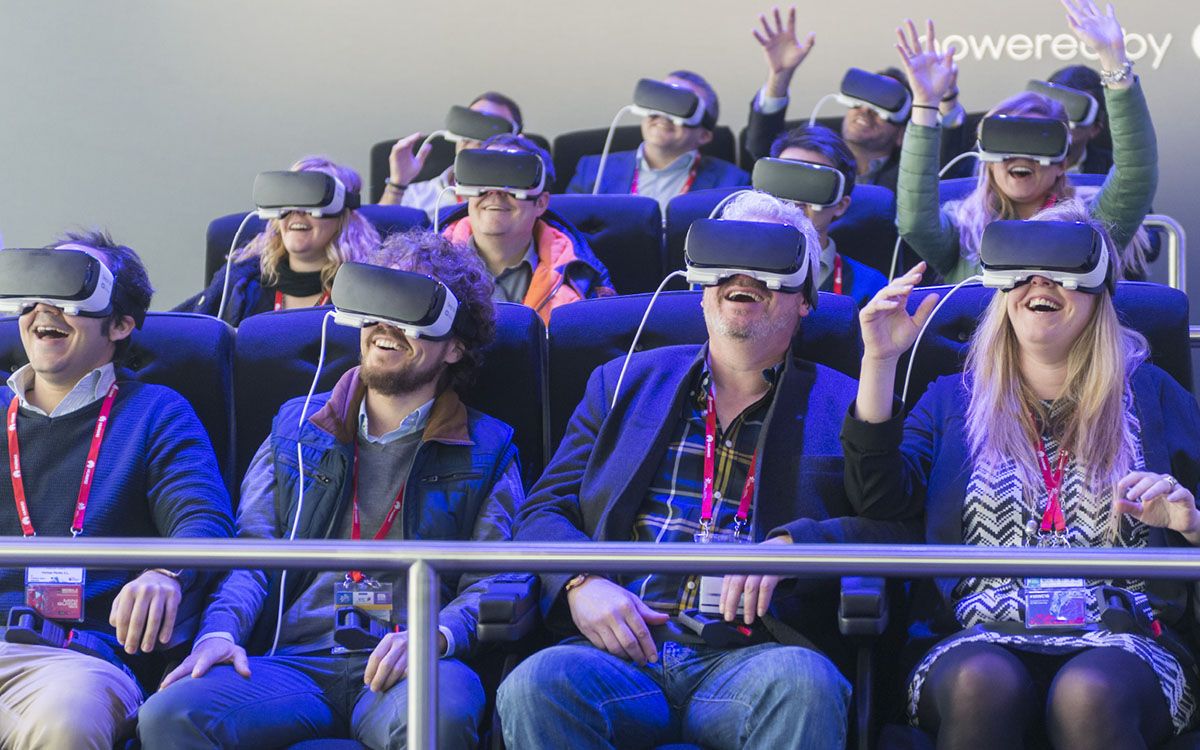 Mailchimp
Another company with a good understanding of its audience, MailChimp is an email service provider. Rather than trying to appeal to every company that may need email marketing, MailChimp's branding makes email software friendly and more approachable for small businesses. The soft colors connected to the MailChimp brand, and the company mascot (the chimp), makes Mailchimp seem less daunting.
Mailchimp also uses special brand tone of voice to make software that might otherwise seem complex, simpler. Phrases like "all from a single platform" reassure small businesses that they're not going to have to invest in multiple different apps.
When you interact with MailChimp's service, the experience is fully focused on simplicity and ease of use. There's a convenient back-end software environment, plenty of support from the customer service team, and even help with things like email migration.
Deloitte
Deloitte is an analytics company which shares reports and insights with organizations around the world. To stand out from other market-leading analytics brands, the company needs to constantly demonstrate its insight into specific industries.
Every aspect of Deloitte's brand identity shows its authority, from interviews and collaborations with world-famous brands, to a sleek, professional logo and well-designed reports. Deloitte even uses slide shows and presentations with excellent branding to convey information in the way that best suits its audience.
To ensure it can thrive as an innovator and thought leader, Deloitte is constantly looking for ways to better serve customers. The Business Chemistry system allowed Deloitte to team with scientists to bring a data-driven approach to business insights.
Adobe
Adobe is a company with both B2C and B2B audiences. The B2B offering from Adobe comes across more like you're getting a partnership than a service or product. The pricing plans and structures are built to support the needs of businesses. Companies get things like 24/7 tech support and 1:1 expert session, which identify Adobe as a market leader and expert.
Adobe knows that its customers want diversity and feature-rich tools. That's why the company created the "Creative Cloud" product for teams, offering everything that businesses right need in a single package.
For the customers who need something more specific, there's still the option to access certain tools individually. This pricing structure and service strategy has a huge impact on Adobe's brand image, by demonstrating the company's ability to adapt to its customers.
B2B Brand Marketing: Your Business Needs A Brand
Companies are under increasing pressure to create emotional connections with their audience. It's not enough to just have the best products or pricing, you need to give your clients a reason to keep working with you, rather than the competition. The only way to do this is to create emotions around your business and position it in a way that connects with clients.
Branding for B2B companies sets your organization apart from the competition. It also gives you the freedom to start attracting the right audience and building relationships with dedicated brand advocates. Just like consumers, business buyers want to respect, trust, and believe in the companies they buy from.
Without branding, you're just another faceless organization in a sea of similar companies.