It doesn't matter what kind of business you run; you're always going to need graphic design support. Whether you're designing
packaging

for your products, online advertisements, or

website

components, a

graphic designer

will help you achieve your goals.

But what type of graphic design service do you need?

Finding an affordable but professional design service means measuring the pros and cons of everything from freelance support to design agencies.

Today, we're going to walk you through your options, how you should go about deciding, the advantages and disadvantages of each, including:
In-house designers
Freelancers
Design agencies
Unlimited graphic design subscription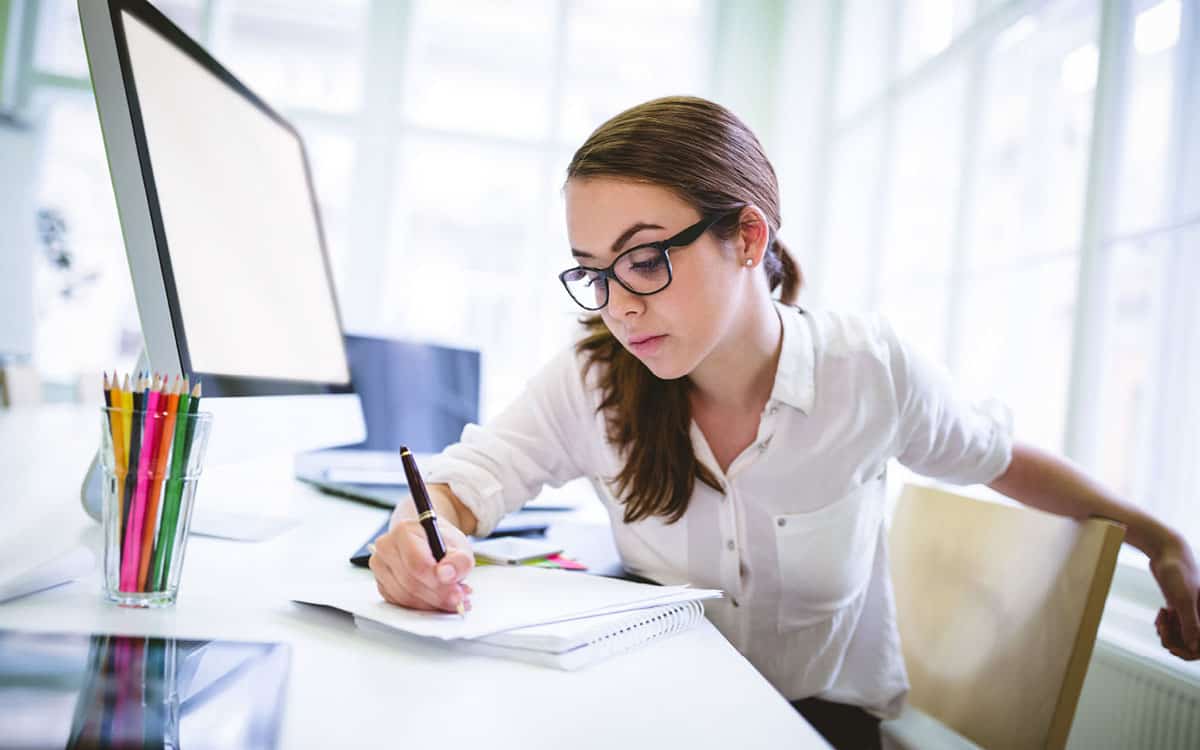 The Pros And Cons Of In-House Designers
With an in-house designer for your team, you get the benefits of having a professional constantly on-hand within your office. In-house designers are full team members who focus exclusively on your company. They get to know your business from top to bottom and deliver consistent graphical assets to support your sales strategies.
If you continuously have design projects to consider and have a hefty budget, then an in-house designer makes sense.
The Pros Of In-House Designers
They have a deep understanding of your business:

Creating a consistent brand image means working with people who genuinely understand your company. An in-house designer knows how your company works because they're interacting with you every day. They're familiar with your niche and company culture, and their focus is entirely on your company. Agencies and freelancers might have other clients.

Communication is easy:

With an in-house designer, you know you'll be able to reach out and discuss any concerns instantly. You can bring people into an office for a conversation about a project, and there aren't any scheduling issues because you're not working with an agency that needs to balance time among other people.

Flexibility:

With an in-house designer, you have the freedom to ask for any design elements you might need. You don't have to agree on a brief beforehand and get a quote for the specific work you're looking for. In-house designers are there to give you the support you're looking for in any aspect of graphic design.
The Cons Of In-House Designers
The hiring process:

Finding the right in-house designer isn't always easy. It takes a lot of time to track down the perfect employee, and the hiring process can be exhausting. Finding the right staff members can even cost you a decent amount of cash when you think about placing ads and conducting interviews.

Costs:

Once you find an in-house designer you need to pay them a constant salary just like any other employee. You don't get graphic design at a flat rate as and when you need it. Freelancers and agencies give you the freedom to pay-as-you-go for graphic design. The same can't be said for in-house experts.

Waste:

Unless you run a large company that constantly needs new graphical assets, the chances are that you won't need graphic design components all the time. That means that there are going to be times when you're paying for seats without output. If your in-house expert is sitting around without work, you're paying them for nothing.

Creative issues:

Working on the same brand for a long period of time has its downsides as employees can begin to feel disinterested or unmotivated by their output. The designs start to look and sound the same, losing effectiveness and target audience interest.
The Pros And Cons Of Hiring Freelancers
Most companies don't have enough cash to pay for a full-time employee in today's fast-paced landscape. That's part of the reason why the freelance and gig economy have become so valuable. You can access an affordable but professional graphic design service with freelancers as and when you need it.
Unlike with full-time employees, you pay for just the service you need and nothing more. Currently, there are about 162,578 freelance graphic designers in the US alone. When a project is complete, you pay your freelancer, and you never have to work with them again. This does mean that onboarding your freelancers can be a bit more of a time-consuming process. They need time to get to know your business before they begin designing.
There's also a risk that you could end up with a less reliable freelancer who doesn't deliver the right work quality.
The Pros Of Freelance Designers
Specialized support:

When you hire a freelancer, you can look specifically for the person with the skills you need for each project. There's no need to settle for a "general" designer. You can pick from web designers, video creators, logo designers and so much more. There's even the option to filter people based on your budget.

Flexibility:

With freelance designers, you only pay for what you need. You agree on the scope of the project in the beginning and get a quote for the work. Once your design is done, and you're happy, there's no need to continue working with your freelancer unless you decide that you want to.

Cost reduction:

Though the price of an affordable but professional design service from a freelancer may vary, it's often much cheaper than an in-house professional. There are fewer overheads to worry about with a freelancer. You don't need to pay for desk space or electricity for your new employee.
The Cons Of Freelance Designers
Limitations:

With freelancers, you need to know exactly what you need in advance. You can't just add new things to the mix as you go. When unexpected changes occur, a freelancer might have to increase the price of your purchase. This isn't the case with an in-house employee or an unlimited online graphic design subscription where everything is included.

Reliability:

A lot of freelancers are committed to their jobs, extremely punctual, and professional. But there's no guarantee that you're going to get a good freelancer. There's always a chance that your freelancer might disappear without notice – leaving your project half-finished. That's not a concern with agencies and in-house employees.

Inconsistency:

Every time you hire a freelancer to complete a design project, you'll need to onboard them into your business, teach them about your company, and share the kind of brand you're aiming to create. There's always a chance that different design styles and methods could make your brand appear inconsistent. Although you can try to work with the same freelancer every time you have a project, there's no guarantee they'll be available.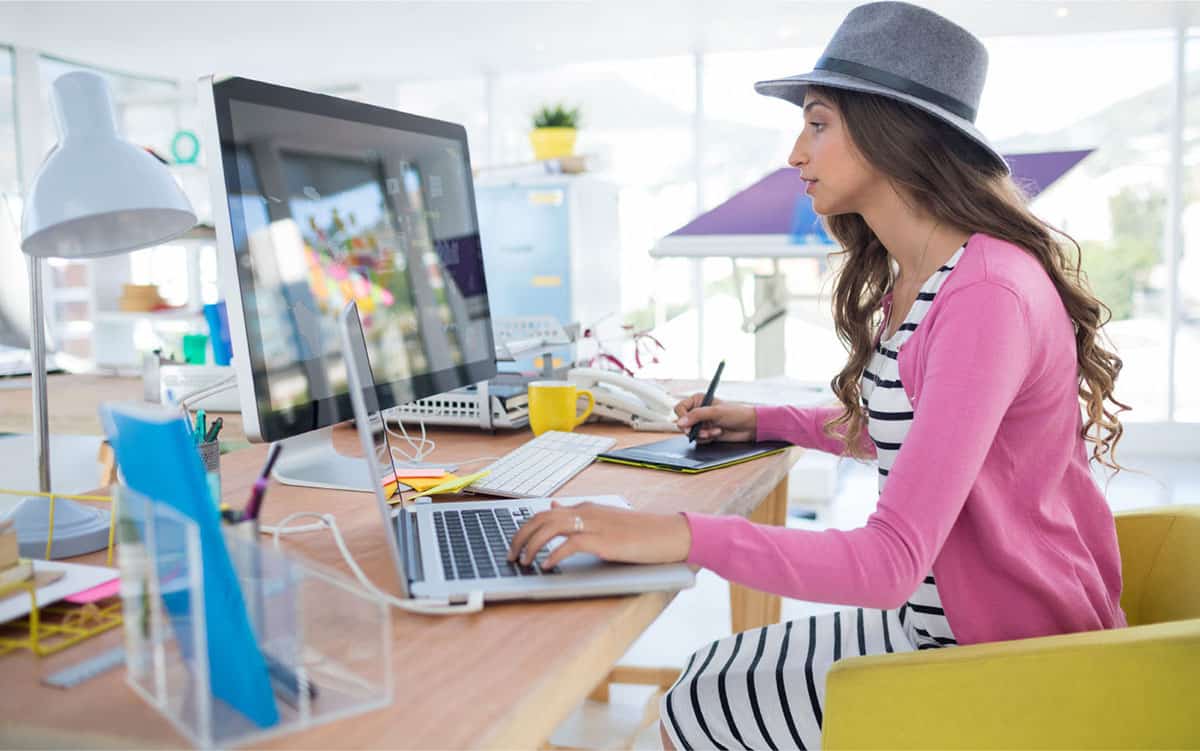 The Pros And Cons Of Hiring Design Agencies
Design agencies take the flexibility of freelancers to the next level, adding in greater reliability and versatility too. You won't agree on graphic design at a flat rate with a design agency, but you can get a general quote in advance. Agencies can assign the people with the right skills to your project and ensure that you get the results you need on time.
Depending on your project's scope or the number of graphic design assets you need, an agency is a good investment. You can use the same agency month after month, which improves your chances of building a consistent image. You can get a more professional experience than you would from a freelancer.
The Pros Of Design Agencies
Team of varied skillsets:

With a design agency, you get access to a team of design professionals, each with unique skills to offer. Design agencies invest in the best software and security for your business. It's easy to take care of all your needs with one purchase, and you can use the same consistent service month after month.

Efficiency:

Most design agencies are very efficient because they have tons of experience working with companies like yours. They can show you the kind of work they're capable of doing with portfolios and case studies and predict an accurate turnaround time. Most agencies will even be able to make immediate changes to a project with minimal notice because they have so many professionals on-hand.

A better working relationship:

You can use the same agency month after month, without having to onboard anyone new. With design agencies, you have the chance to build a lucrative relationship that stands the test of time. Unfortunately, there's still no guarantee that your agency will be available for every project.
The Cons Of Design Agencies
Cost:

Design agencies don't provide graphic design at a flat rate. You're constantly negotiating the price of your services, depending on what you need. The amount you spend might be based on the number of hours your agency works with you, and the kind of work you need. Since you're paying for a team, costs are often higher than working with a freelancer.

Split focus:

Design agencies support dozens of companies at the same time. Since they're not working exclusively on your project, they can't give you their full attention. You might not be able to get support when you need it from your agency. There's also a risk that the company could drop the ball on your work if they take on too much.

Speed:

Agencies are notorious for their slow turnaround time, which is a result of outsourcing creatives and requiring multiple signoffs from different layers of different businesses.

Price:

Contracting an advertising agency is expensive with project pricing easily running into tens of thousands.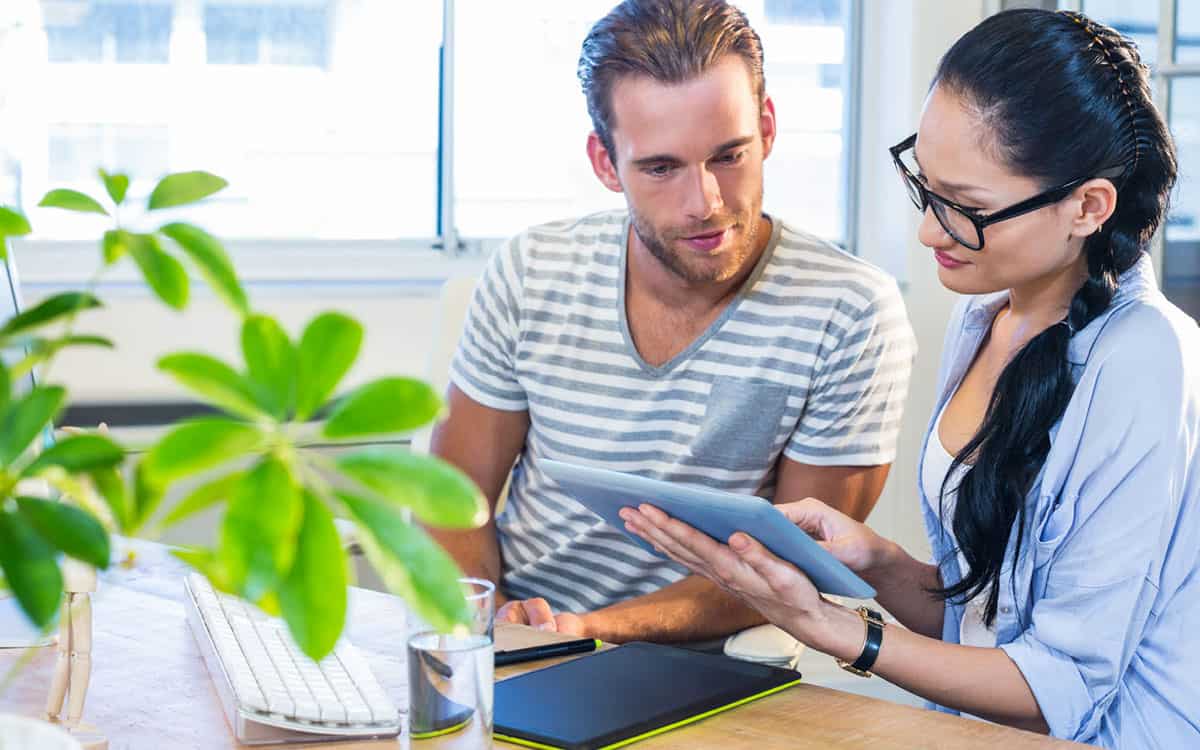 The Modern Way Modern Marketers Access Graphic Design: Graphic Design Subscription
The three design options above are the ones most common solutions for companies searching for a reliable way to get an affordable but professional design service. Now, in the era of on-demand work, an on-demand graphic design subscription is becoming more appealing.
An online graphic design subscription is an on-demand solution that ensures you can always access the visual assets you need at a moment's notice. With an unlimited online graphic design subscription, you get a cost-effective way to keep a n agency-quality, professional designer or team on-hand at all times, without the extra expense of hiring someone in-house. There are fixed turnaround times in place like you'd get with an agency, and a dedicated team of professionals who know your brand and understand your needs.
Unlike agencies and freelancers, your online design subscription gives you the flexibility of having an in-house employee. You can add extra services to your subscription at any point and make unlimited requests for designs. Scaling production up and down is easy. With an unlimited online graphic design subscription, you get the best of all worlds.
The Pros Of A Graphic Design Subscription
Unlimited service at a flat rate:

With unlimited graphic design services, there's no limit to the number of requests you can make. You pay a flat rate each month, and you can request anything that you need, provided it falls into the service guidelines outlined by your chosen company. It's often much more affordable to get bulk designs this way.

Easy edits and fixed turnaround times:

Unlimited services come with fixed turnaround times for your requests, so you don't have to wait around for your project to be done. You can agree on the estimated delivery time ahead of schedule. Most unlimited graphic design companies will provide unlimited revisions and edits as part of the experience. You can adapt your design until you get exactly what you need.

Flexibility and transparency:

One of the biggest benefits of an unlimited graphic design solution is that you play a flat fee on a monthly subscription. You're not locked into anything; you can cancel at any time. These services are completely transparent. You know exactly what you're paying for each month and there are no hidden costs.

Time-saving skills:

Just like working with an agency, you get a dedicated team that understands your brand to work with you. This means that projects are completed a lot faster. You don't have to worry about onboarding new people every time you begin a new graphic design venture. You can also access a variety of people with different specialist skills. Many of the companies that offer unlimited design have all the talent you might need in one place.

True consistency:

An unlimited graphic design company knows that you can cancel your subscription at any time. That's why they're constantly striving to deliver a consistent level of service and excellent support. You get the benefits of an in-house employee, with the freedom and versatility of an agency or freelancer.

Agency-quality output:

You'll be working with agency-quality designers but at a price point you can afford
The Cons Of A Graphic Design Subscription
Because an unlimited online graphic design subscription gives you all of the best features of other design services wrapped into one, it's hard to find any downsides. Getting excellent graphic design at a flat rate is something that's sure to appeal to any brand.
Not the cheapest option:

An online graphic design subscription doesn't compete with the cheap 5-dollar logo and design services you can find on some freelance sites like fiverr. Of course, as most companies discover, you do get what you pay for with those services.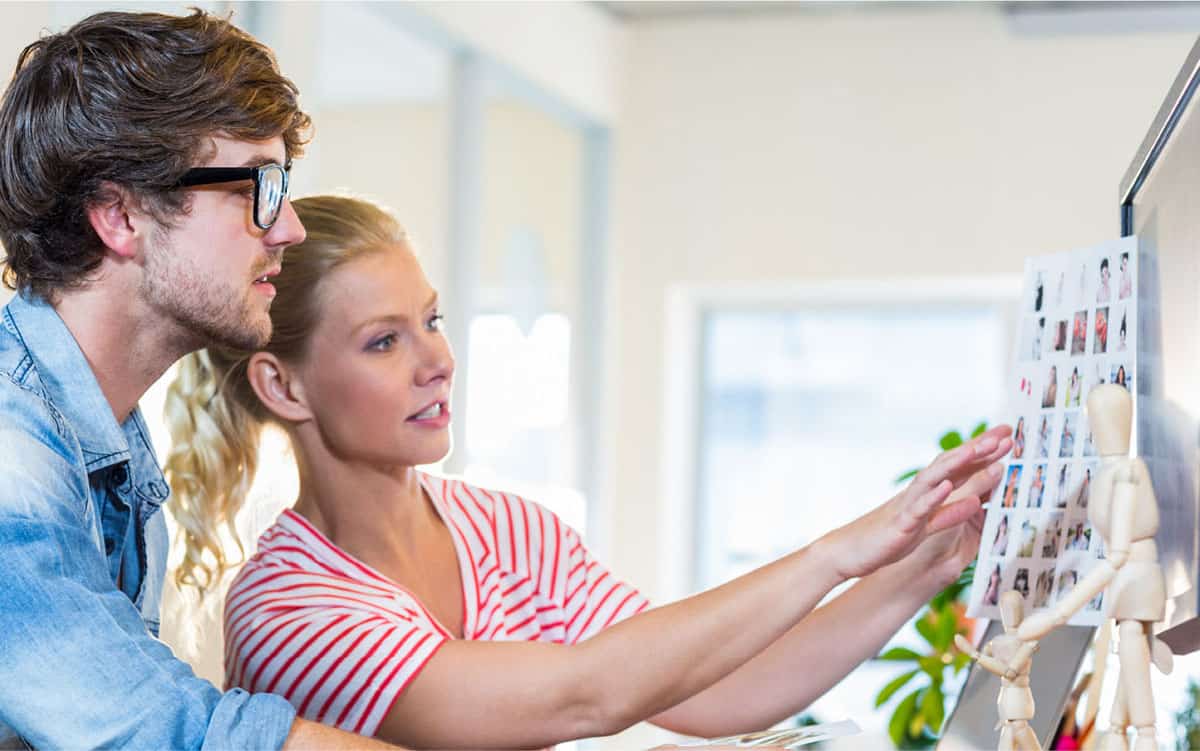 Which Companies Would Benefit Most From On-Demand Graphic Design Services?
If you have a business that needs to produce many graphic assets, like logos, marketing campaigns, website components, and more, this kind of service will be ideal for you. There's no need to hire an in-house team, which means your overheads and costs go down. At the same time, you're not worrying about the limitations of working with a freelancer or agency. To make the most of your unlimited design subscription:
Ensure your graphic designers or teams has access to all your brand guidelines and information. It's important to provide your creative specialists with an insight into your vision and objectives as a growing business.
Share as much information as you can when giving a

brief

for a project. This includes style guides, target audience information, brand assets, and more. Be clear about what your preferences are in terms of design and share examples for reference.
Discuss subscription options in advance. Speak to your design company about the kind of service you're going to need. There may be different packages available to choose from based on how quickly you need your turnaround time or what assets you want.
Check that you understand exactly what you're going to get from your unlimited design subscription before you sign on the dotted line.
Ready For A Graphic Design Subscription?
For companies in search of an affordable but professional design service, there are very few options more cost-effective or flexible than a graphic design subscription. No other solution on the market gives you the same reliability and consistency, mixed with flexibility and scale.
Your unlimited online graphic design subscription will ensure that you can get the designs you need quickly and at a price that works for your brand. It's a no brainer. Why pay more for quality designs?