The statistics speak for themselves. Around 75% of users judge the credibility of a company on
visual design

alone. 38% of your clients will abandon your

website

if it's unattractive, and you can improve brand recognition by 80% just by choosing the right consistent colors for your sales and marketing collaterals.

It doesn't take much to convince any serious marketing leader that they need the support of the right design experts. Figuring out how to hire a design agency well-suited to your company may be tougher than it seems.

Countless agencies promise they can offer amazing logos, website creation, and long-term content production. But how do you know you're hiring the right design agency for your company's specific requirements?

In this guide on how to hire a creative agency, we'll give you the tools you need to vet your potential partners and make the right investments.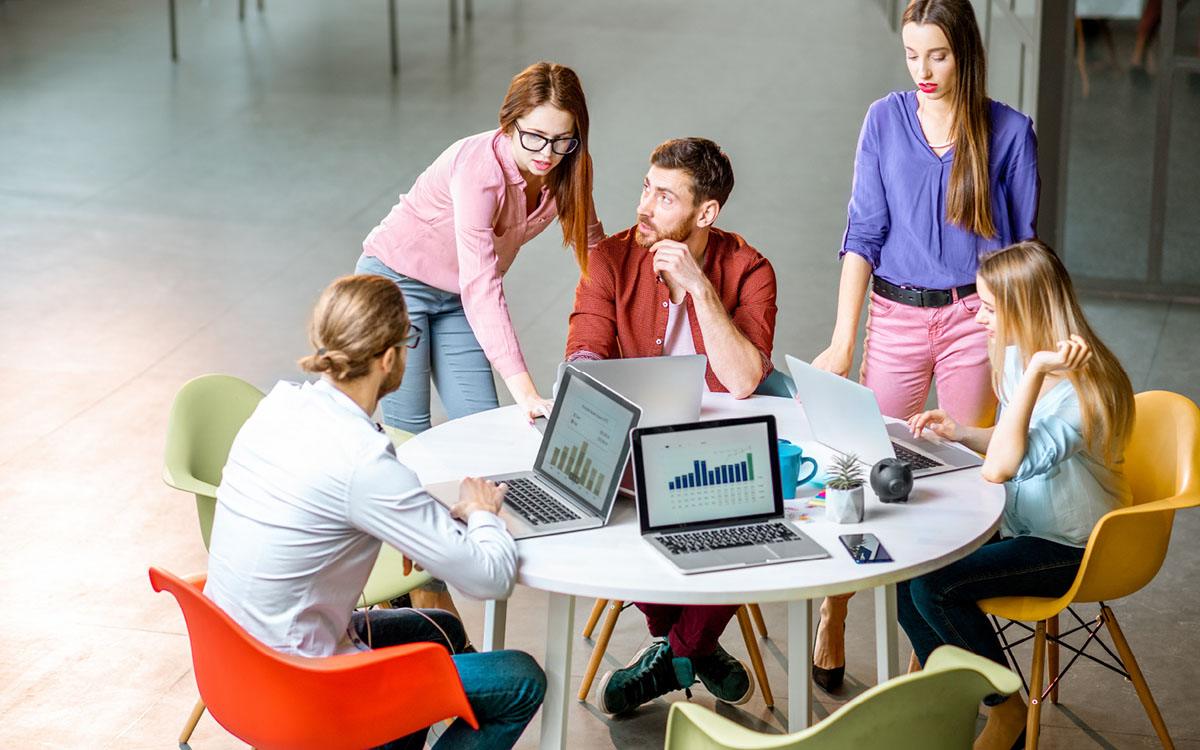 Why Do You Need To Find The Right Design Agency?
Statistics constantly showcase the benefits of investing in design.
Simple things like colors and visuals make your content more memorable and appealing. Graphics can help your customers to better understand your services or make your marketing campaigns more effective. Generating the right outcomes with your designs requires an extensive knowledge of things like color psychology and how graphical elements work.
Knowing how to hire a creative agency means every time you need to invest in a new asset, like a logo, an infographic, or a webpage, you get a consistently professional result.
Some of the biggest benefits of working with a professional agency include:
A professional opinion:

As a business owner, you may not know much about how certain design strategies work. A professional agency can help you to look at your assets from the perspective of your customers. With a fresh pair of eyes, it's easy to see what you most need to invest in for your company.

Access to expert tools:

A professional design agency has access to all the latest software solutions for animation, graphic design, and photography. The result is more attractive assets without the need for higher investment in software and education.

Consistency:

The right agency will ensure you can deliver a consistent visual experience across your entire asset portfolio. Branding agencies can even help you choose the perfect brand colors, complete with hex codes.

Brand reputation:

A great design agency will help you to convey the brand reputation and personality that makes sense for your company. A professional image further enhances the credibility of your company and shows customers they can trust you.

Differentiate with original graphics:

Studies prove that original graphics made specifically for your brand drive the most traffic. Stock images and content don't grab your client's attention as quickly, and they can cause you to blend in with your competitors.

Advice and consultation services:

Though some design agencies will charge more for consultation services, most will be able to offer advice on what your project needs. This could mean that you discover ways to enhance your business image that the rest of your team hadn't considered.

Versatility:

A good design agency can work on a wide range of projects with you. They might start by assisting you with choosing brand colors and picking the right logo, then assist with graphical marketing assets.

Reports and auditing:

Many creative agencies come with insightful analytics tools and reporting to show you which assets are driving the best benefits for your brand. This ensures you're getting proven results from your chosen company.

Current, cutting-edge solutions:

Design agencies are committed to always staying ahead of the curve. If you want to take advantage of new animations, 360-degree videos, and other trending concepts, your design agency can help.
Depending on your specific business needs, your design agency can either deliver a focused service, or a complete all-in-one experience. Many organizations can adapt to suit their customers.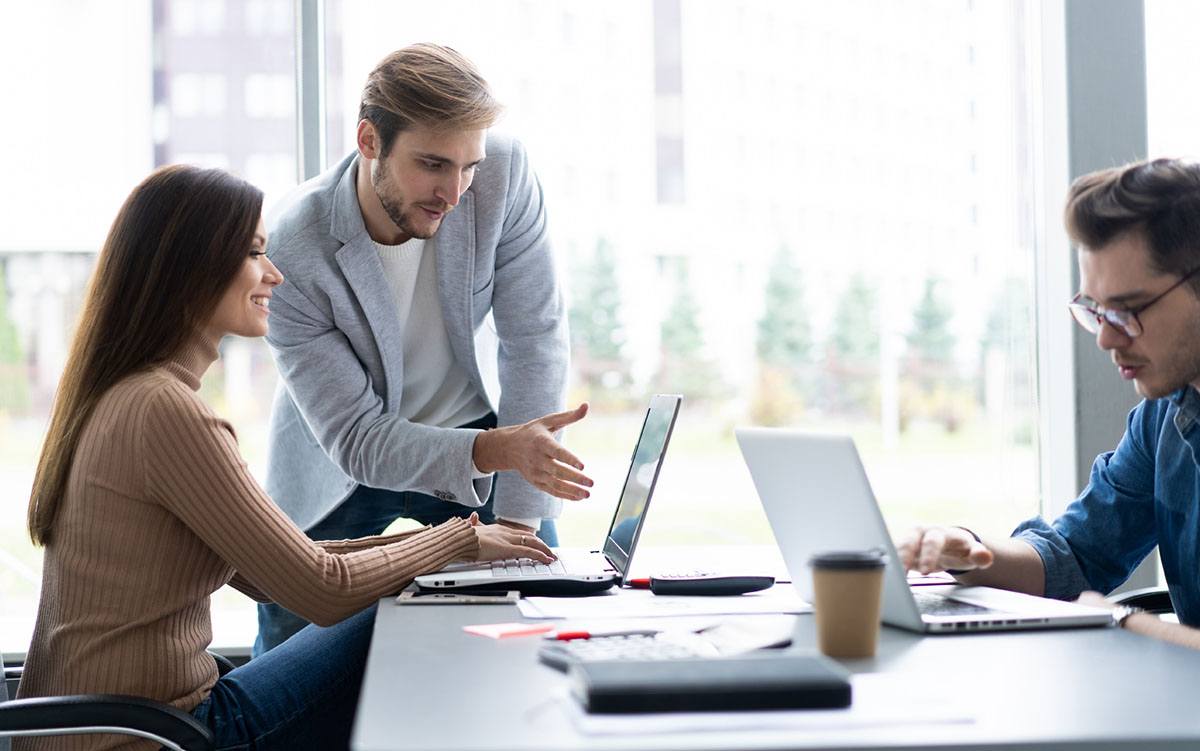 6 Tips To Selecting & Finding Your Design Partners
So, how do you begin learning how to hire a creative agency? The first thing to note is that there's no one-size-fits-all strategy here. Some companies will prioritize certain skills or requirements more than others. If you're a company with a strong social media strategy, you may be more concerned about your agency's social media work than what they can do with mobile app design.
To help set you on the right path, here are some quick tips on what to look for.
1. Set Your Goals Early
First, think about what you want to accomplish with your design agency. Are you looking for a company to help you bring your brand to life with specific color schemes, logo designs, and similar assets? Do you already have aspects of your brand ironed out and need your creative agency to help you add the finishing touches?
Setting goals for your design agency ensures you know which skills and services you need to search for. Although many design agencies offer a versatile range of options for customers, many companies also have their own specialties to consider.
2. Search For Specialists
General design agencies are great. These companies can offer services that cover everything from infographic to web design. It's worth taking your time to find a versatile company that specializes in companies in your industry or sector.
If you're a B2B brand, it's a good idea to look for a company with experience working with other B2B companies. Different kinds of businesses often have unique design requirements. B2B brands might need more catalog designs or graphics for a customer service portal. Look for an agency with proven skill in the area that matters to you.
3. Look For Case Studies And Reviews
90% of customers read online reviews before even considering working with a specific business. Reviews make it easier to envision the kind of results you can get from your design agency. They're also a helpful insight into the kind of processes you can expect to go through when working on projects.
Many design agencies have case studies and testimonials published on their websites. You can also look at portfolios which demonstrate the skills and style of your chosen company. Don't be afraid to reach out to the company if you have any questions which aren't answered by those case studies and testimonials. The best companies will be happy to address your queries.
4. Test The Communication Chemistry
If all goes well when you learn how to hire a design agency, you may continue working with the same professionals for several years. It's important to feel confident about your ability to communicate with these experts. In the initial stages of vetting your potential designers, reach out to some of the short-listed companies you're considering.
Make a note of how quickly each agency gets back to you on setting up an initial meeting. Will the company meet you on your communication system of choice (instant messaging or video)? How well can your agency explain processes to you? Do they use a lot of jargon, or can they communicate about important metrics and goals in your language?
5. Find The Right Level Of Service
Most design agencies offer various packages of service intended to suit specific goals. You might work with an agency on a long-term contract. These professionals will be dedicated to helping you create your graphical assets whenever you need them. A long-term strategy might also come with access to consulting and reporting services.
If you're looking for someone to work with on a single project, like a logo design, you may not need that much long-term support. If this is the case, you can look at hiring an agency for one short-term package. Make sure you find out what each package includes, what kind of turnaround time you can expect for your project, and how many revisions or updates are included.
6. Interview Multiple Agencies
If you find a design agency that seems perfect for your needs when browsing online, it may be tempted to jump in and start working immediately. Speaking to more than one company about your needs is extremely useful. Multiple conversations with different companies will give you an overview of how different organizations might work.
Conversations with each business may also bring questions to your mind that you forgot to add to your interview list too. The more time you spend comparing your options, the more confident you'll feel in your agency choice.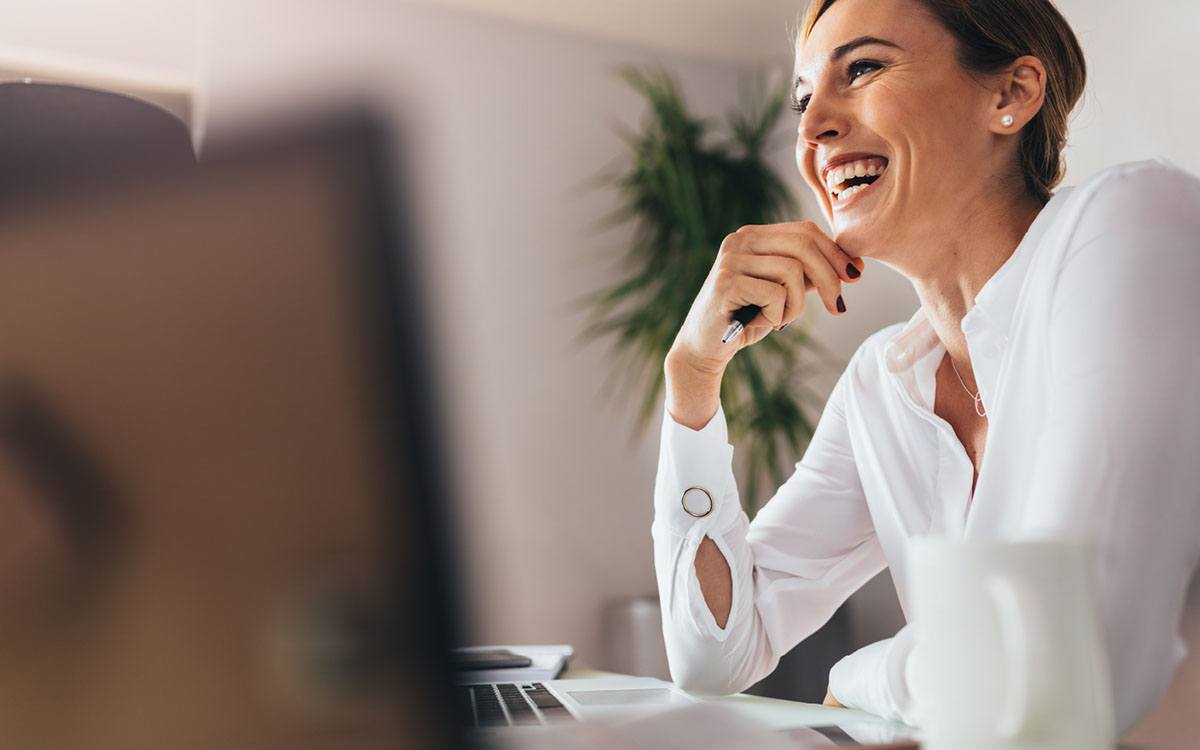 How Do You Interview Your Agency? 8 Questions To Ask
Asking the right questions is crucial when learning how to hire a creative agency.
Whether you're looking for a long or short-term partnership, you'll need to ensure you're on the same page as your professional team. Make a list of questions to present to each company on your short list. It might also be helpful to use a scoring system of one to five, so you can track how well each company performs in different areas.
How Long Have You Been In Business?
The longer a company has been in business, the more credible they are. Keeping a design agency up-and-running in a competitive industry means being able to deliver consistently great results to customers. If your chosen agency has been around for more than 5 years, this indicates they know how to deliver excellent results.
If the agency in question has been around for some time, you can also ask how they've changed over the years. Have they seen an increase in demand for certain kinds of design assets? What kinds of companies are they working with most?
What's Your Specialty Area?
Many leading design agencies will be able to offer a wide range of services for different kinds of companies. If you dive a little deeper into their case studies, you might see that they work most often on certain projects, or with companies from a specific industry.
If you need someone who's an expert in animation and video, then it's best to ensure your chosen agency has those skills early. An agency that specializes in animation will be able to offer a lot more services and much better results than an agency with only basic experience. Looking for a company with plenty of background working in your industry is often helpful too.
Do You Have Any Examples Of This Work?
With your design goals in mind, you know what kind of work you're looking for, and probably what you want to see too. Asking to see examples of similar work the agency has completed in the past should show you whether this company is checking the right boxes for your needs. Most agencies will have a portfolio they can direct you too, or specific case studies.
Once you've seen the examples of the company's work, you can ask the brand how they're going to deliver value specifically for your campaign. What kind of lessons will they take from the previous experiences they had with similar companies? How would they adjust their work to suit your specific goals?
What Kind Of Tools Do You Use?
Although you may not have a great knowledge of web design tools, and which are best, it's always good to get an insight into what your agency is going to be using. If you discover your agency is using the highest-quality tools and services, you're going to feel more comfortable and confident. Real professionals will go beyond the basic free-to-use tools that you can find online yourself.
Ask your design agency how they're going to help you reach your goals with the specific services they can access. Aside from software, you might also look into other "tools" the company has, such as an award-winning design team, or decades of industry experience.
Who Will We Be Working With Most?
When figuring out how to hire a design agency, it's important to ensure you can communicate well with the person who's going to be leading your project. The person who discusses your needs with you in the sales team might not be the same individual you're going to be working with on a daily basis. Find out who your point of contact is, and whether you can talk to them before you begin.
An initial discussion with your point of contact will ensure that you know how quickly you're going to be able to communicate going forward. You can also use this discussion to ensure you and the company are on the same page about your goals.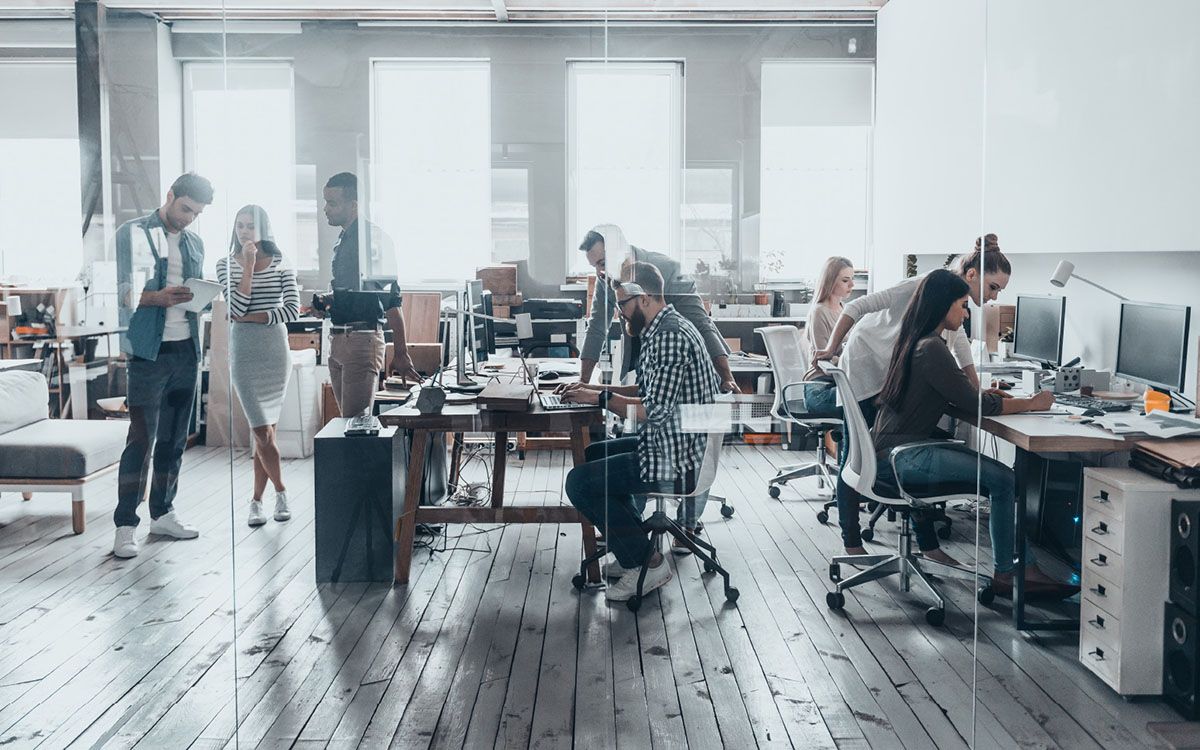 How Long Is This Project Likely To Take?
If you don't have a lot of experience working with design agencies, it can be difficult to estimate the length of a project. Speak to your agency about how long they think it will take for the project to be completed. You can ask about "first draft" dates, as well as how quickly the team can implement changes and edits if they're necessary.
A professional agency will often give you a general timeline, with some leeway, as it's easy for things to change as you begin to work on your projects. If you're in a rush to get results, and you're speaking to multiple design teams, you can use the timing of the project to get an idea of how long you can expect to wait on average.
What Do You Need From Us?
The most obvious thing your design agency is going to need from you to get started is a payment. You may need to pay for a portion of your project's costs upfront, while the rest comes later. Some design agencies work on a monthly retainer basis, meaning you'll choose a package and price at the beginning that you commit to for a certain time.
Aside from payment, your design agency may also need you to fill out certain forms and answer questions to help them with the creative process. If you don't have a lot of time to work on these documents, figuring out exactly how much information you need to give in advance is crucial. This way, you can decide who in your team will be responsible for providing the right guidance.
Would You Recommend Anything Else?
A design agency can see gaps in your strategy that you've missed. You may think that all you need to build a brand image is a logo and a website design, but a design agency could recommend choosing things like branded colors and fonts too.
Asking your agency whether they'd recommend you look into anything else will ensure that you're not ignoring important parts of your project. You don't have to take all the recommendations given, but you might realise that you need to go back to the drawing board and do some more planning.
Find The Right Design Agency
It takes time, patience, and the right strategy to find the right design agency.
As marketing and branding strategies become more design-focused, including everything from video-led product pages to social media animations, it's crucial for companies of all sizes to invest in the right assistance.
With design, you get what you pay for.
If you rush in and choose the least expensive agency just because it suits your budget, the chances are you'll end up paying more to fix the issues that this bad decision will create. Taking your time to properly evaluate your design agencies and pick one that's suitable for your needs reduces the risk of costly, and time-consuming errors.
Check out these design plans that deliver on both quality and value.