Is it time for your company to invest in a rebrand implementation plan?
A great brand identity can stay with your company for decades at a time, giving you a compass to follow when you're making decisions about growth. Stick to a consistent image and voice, and you're more likely to earn brand recognition, loyalty from your customers, and professional impact.
But just because consistent branding is valuable doesn't mean you should stick stubbornly to an old strategy if it's no longer working for you.
Even the most famous brands need to change track from time to time.
World-renowned companies like Google, Starbucks, and even Coca-Cola have updated their brand guidelines with new colors and designs over the years. Some organisations have even transformed their entire identity, building new personalities and mission statements.
If your brand just doesn't fit the way it used to, or you feel it's not having the right impact on your audience, it may be time for a change.
How do you know when you're ready for an update? More importantly, how do you ensure you know how to rebrand successfully?
8 Signs It's Time To Rebrand Your Business
Rebranding is a time-consuming and expensive process. When you build a brand, you put a lot of time and work into making sure it can properly represent your business. Rebranding means going back to the drawing board and re-evaluating everything from your user personas to your logo design.
Before you jump into a rebrand implementation plan, make sure the change is necessary. If you're not sure, look for the following telltale signs:
1. Your Brand Doesn't Reflect Your Vision
The traditional brand image for Old Spice was sophisticated, classy, and high-end. As the company evolved, it realized that its brand wasn't appealing to the audience it really wanted: young men. Switching to a new brand strategy allowed Old Spice to find the right audience again.
2. Your Image Is Outdated
If you're embarrassed to hand out a business card or send people to your website because it looks 10 years out of date – you need to rebrand. When everything about your business looks stale and unoriginal, it's hard to outshine the competition.
3. There's No Clear Differentiation
Speaking of separating yourself from the competition, a lack of unique impact is another primary reason for a rebrand. If your brand is getting lost in a sea of sameness from competitors, learning how to rebrand successfully will help you rock the boat and attract new customers.
4. Your Company Has Changed
Some companies try to add new missions and characteristics onto their brand image as the business evolves. Often, this leads to a brand that's complex and diffuse. If your messaging is confusing your audience because your model or business strategy is changing, a rebrand will help. It's a chance to take a step back and rediscover what your company is really about.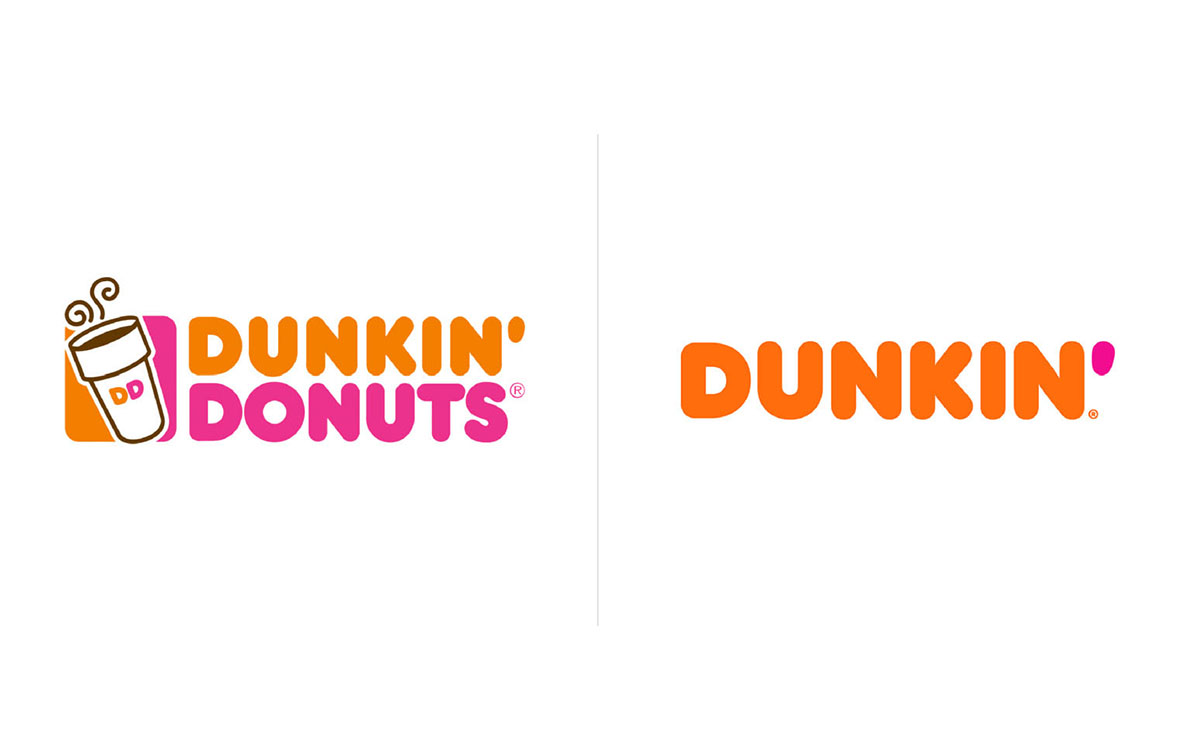 5. The Company Is Growing
A company named "Local LA Computers" doesn't make sense if your business is spreading to cover the whole of the US. As your company scales and evolves, you might need to update your brand to something bigger and all-encompassing. For some, a simple renaming initiative will be enough. In other cases, you might need to change your website, your image, and your voice too.
6. Your Audience Is Changing
People aren't static things – they change and evolve over time. Although you might be targeting the same group of 30-40 year-old professional males, their preferences might have changed. That means that your brand needs to adapt to stay relevant.
7. You Need To Disassociate From Negative Connotations
Many companies turn to a rebrand implementation plan when they need to move away from a negative image. Business faux pas can spread like wildfire and if your brand is linked to an uncomfortable topic, rebranding is a good choice. You don't want to risk losing your customer's favor.
8. Talent Is Steering Clear
The right brand doesn't just attract valuable customers. The best talent wants to work at the best brands. You can boost your chances of hiring great people for your team with a bit of careful branding too. Updating your brand puts your company on the map for professionals in search of growing companies.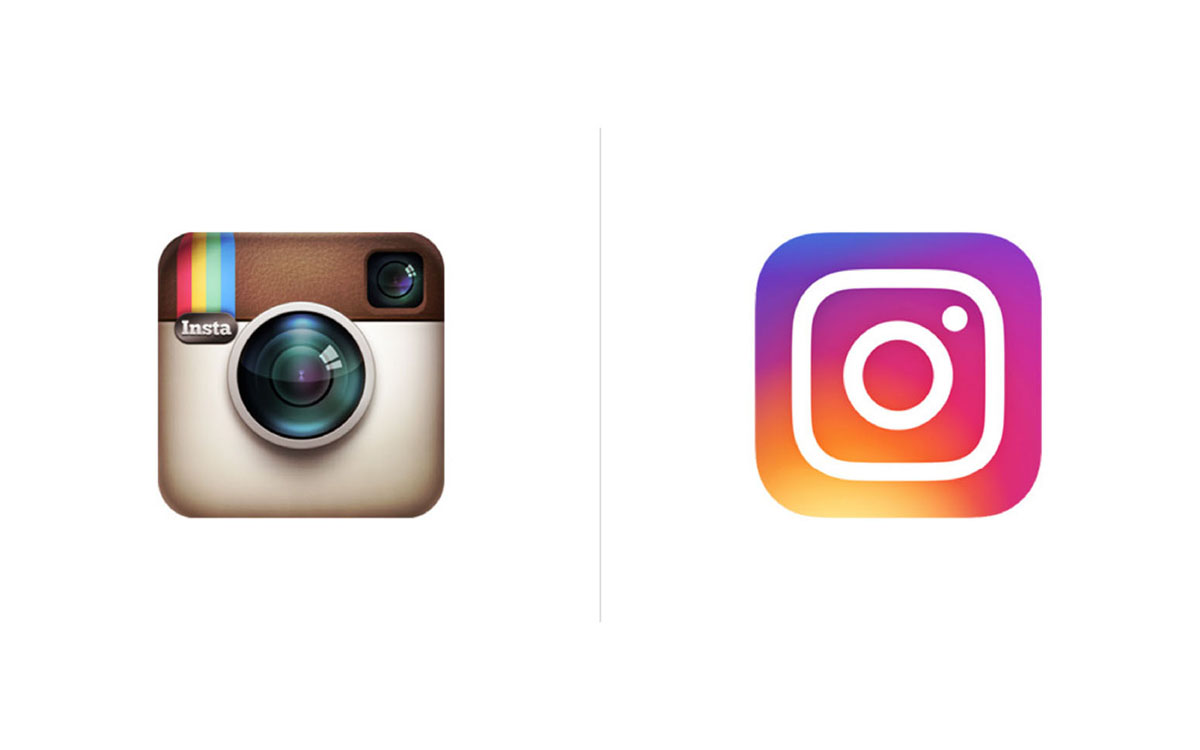 Questions to Ask Yourself Before Rebranding
There are plenty of reasons why a business might find themselves wondering how to rebrand successfully. Companies and customers evolve continuously, leading to demand for new logos, websites, and even brand personalities. To ensure that you're preparing yourself for success, ask yourself the following questions:
1. Why Am I Rebranding?
A successful rebrand is a lot of work. You'll need to go back to the drawing board and determine which parts of your company should stay the same, and which should change. Before you spend time and money on this complex process, know your "why."
Are you rebranding because you want to reach a new audience? If so, you might need to improve your customer personas before you start the work. Are you updating your brand to suit your new mission? Make sure you have your brand guidelines to help you.
2. What Do My Customers Want?
Ultimately, a great brand is essential because it's a way to connect with your customers. If you don't know what your clients want, you can't build a brand that speaks to them. Before launching your rebrand implementation plan, make sure you understand the needs and expectations of your audience.
It's typical for companies to believe they know what their customers want, then make mistakes when the time comes to rebrand. If you're planning on reaching a new audience with your change in image, remember to consider what you stand to lose too. There's a possibility that appealing to new customers could alienate your old ones.
3. Are We Ready For This?
Even if you know how to rebrand successfully, there are always risks in making a drastic change. It's not a good idea to jump in without making sure you're ready first. Think about whether you have the right funding in place to pay for your new brand assets, like a logo and a website.
Do you have the right skill on hand to help you make this transition? This could mean working with a branding team or a professional. You're also going to need the right budget and plan to market the identity you create when it's ready. Most of the best brands thrive because they make a big deal out of launching their new brand. Just look at Infusionsoft's successful rebrand to "Keap":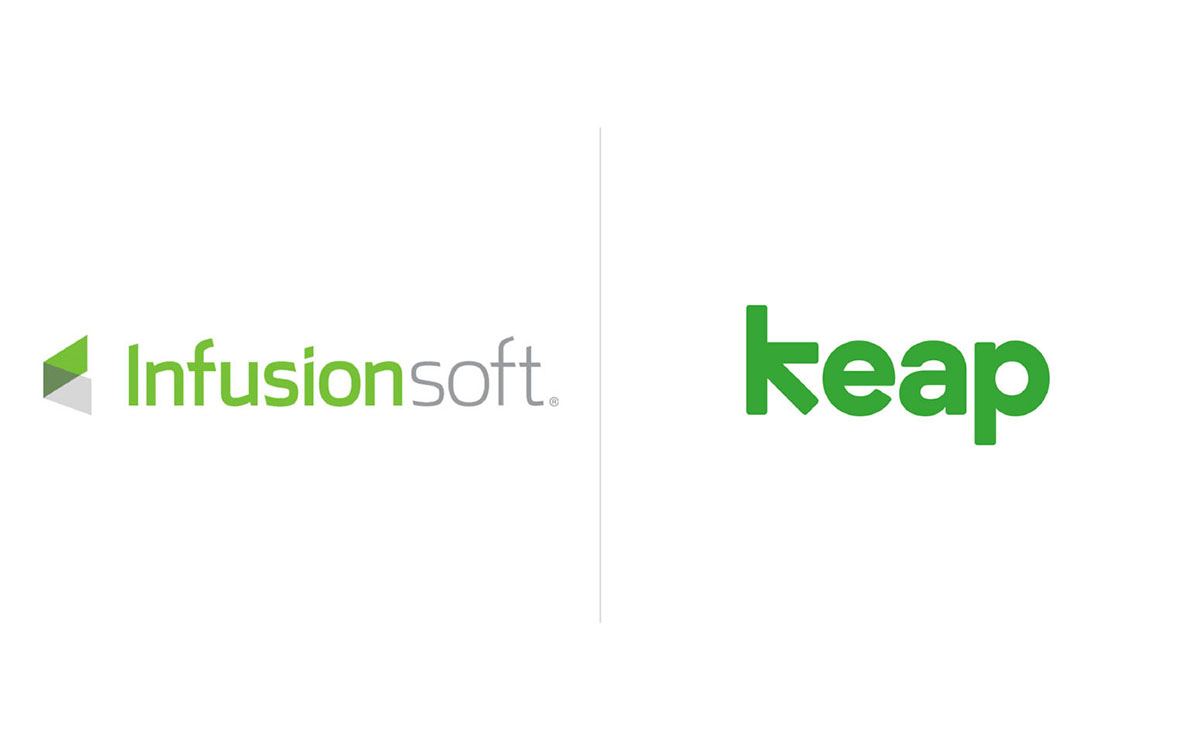 4. What Are The Risks And Opportunities?
Some rebrands are the only way forward for a company that needs to change its image and appeal. Unfortunately, even if you can see a lot of benefits in your rebrand implementation plan, there are bound to be risks too. The key to success is weighing the potential risks against the opportunities to see which comes out on top.
For instance, if you know that your rebrand is going to benefit your customer by making it easier for them to remember your company, and attract a wider audience, then it may be a good plan to go ahead. If rebranding also means losing all of your existing sources of repeat revenue, can you afford to take any chances?
5. How Will I Track The Results?
It's important to track any significant change you make to your business, so you can ensure you're really moving in the right direction. If you decide to go ahead with your rebrand, then how are you going to track that you're having the right impact?
You could monitor the number of brand mentions your company gets online with a tool like Google Analytics. Or, you could measure the number of new and repeat customers you have to see where your opportunities are coming from. Whatever you do, make sure you know which changes are leading to the best outcomes.
3 Simple Steps To Rebrand Successfully
Now that you've decided it's officially time to rebrand, you're ready to start figuring out how to do it successfully. The first step for most companies will be determining how large of a rebrand you need.
A partial rebrand is a common choice for companies that don't want to start from scratch. With a partial rebrand, you only change certain parts of your image, like your logo, website, or marketing methods. A good example is how Apple has updated its logo over the years.
A full rebrand is much more comprehensive. With a full rebrand implementation plan, you change everything about your company. That includes your name, your purpose, your target audience – everything that you can think of.
Once you know how big of a change you're going to make, follow these steps:
1. Establish Your Brand Audience
When you're ready to begin building a brand, the first thing you do is consider your target audience. Many leading companies don't even pick a name until they've examined industry data, conducted focus groups, and gathered information on their competitor's audience.
It would help if you put the same effort into your rebrand. Make sure you understand your new audience and what they want from the company you're trying to create. Back your insights up with the statistics you have about your existing customers, and any useful benchmarks online. You can even conduct surveys to learn more about the people you want to reach.
You need to know your customers if you're going to speak their language.
2. Redefine Your Mission, Values, And Vision
A rebrand implementation plan takes you back to the core steps of building your company. This includes remembering what you're doing, why you're doing it, and how you're doing it.
What do you want to accomplish with your business?

Do you want to be the world's best gluten-free bakery, or the top accounting software brand in your city? What kind of products and services are you going to sell?

How can you ensure that you stand out from the other competitors in the industry,

and appeal to the people who most need your company? What sort of help are you going to need to make your business a success? How are you going to handle your sales? Do you need affiliates and resellers to work with you, or are you going direct to customer?

Why are you focusing on this new mission?

Why should your customers choose you over the other organizations that might offer similar experiences?
For an insight into what a company vision or mission statement check out this strategic plan from the Alzheimer's Association. If you can cover the same kind of information before you begin your rebrand, you won't run into as many roadblocks along the way.
3. Create Your Essential Assets
Now that you know who your customers are, and what kind of business you want to be, it's time to invest in some brand assets. When you're learning how to rebrand successfully, it will be much easier to work with a professional on these creative elements.
Professional teams will help to ensure that you create a logo that speaks to your audience without going over their heads. They can also help you with choosing a new name or building a website that speaks to your customer. When creating essential assets with your design team remember to consider:
Your company name:

How will you convey your new mission and values to the audience you want to reach? Your name needs to be short, memorable, and meaningful. Is a brand slogan necessary to give your name extra context?

Your logo:

What kind of image can represent your business best? Are you going to opt for a word mark or a specific image? Do you need to make sure that your logo is simple enough to work well on smartphone or device?

Your color palette:

The colors you use on your website, logo, and marketing materials all have an impact on your audience. Sticking to a consistent selection of similar color will make your business easier to recognize. Avoid using too many colors and ensure that you can identify each shade with the right HEX code.

Your typography:

Like your colors, your original typography may need to change with your rebrand. If you're updating your personality from sophisticated to modern, try changing your font choices from serif to sans-serif. Any fonts you choose must be legible on any screen and digitally safe.

Shapes and imagery:

What kinds of shapes and images are you going to use to advertise and enhance your brand? Do you need to focus on authentic human photos, or are illustrations more suitable for your company now?
Once you have all of your assets ironed out, put them into a full set of brand guidelines. Ideally, this document will include everything you need to know about your new business, including how it looks, how it sounds, and what kind of audience you're trying to reach. A solid set of brand guidelines will assist in keeping your new brand consistent.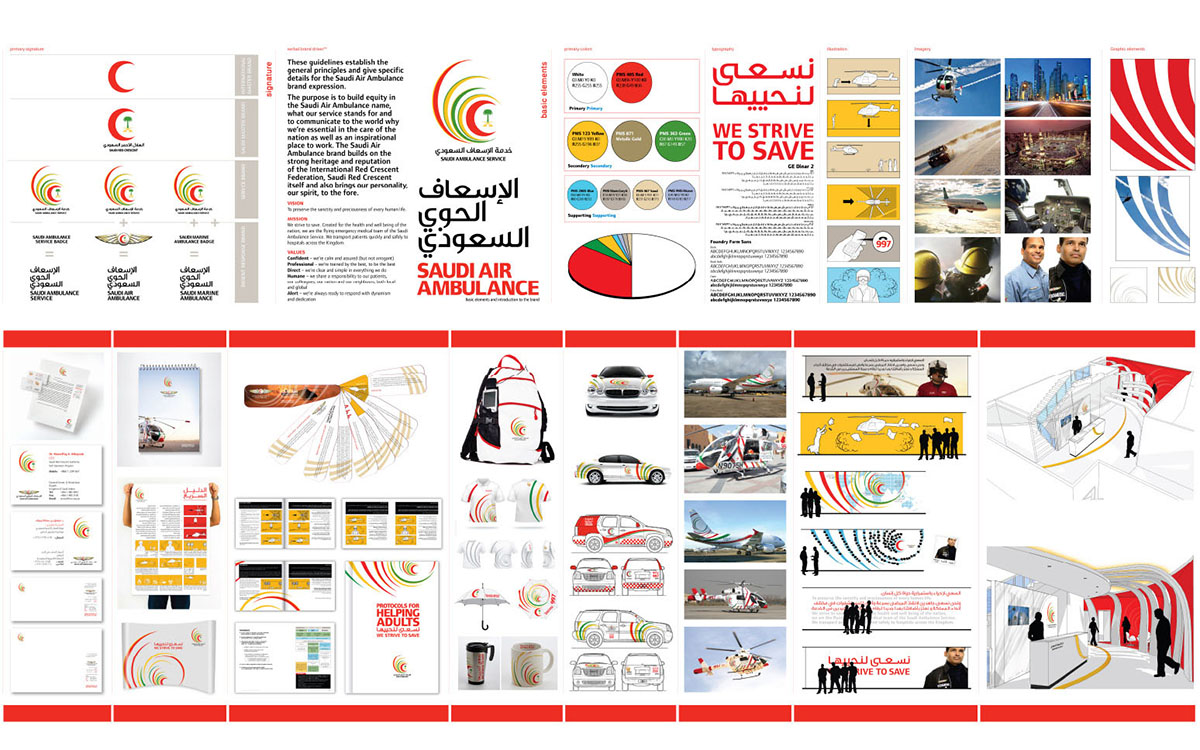 3 Rebranding Examples That Worked
Still not sure how to rebrand successfully? Working with a professional team will take the pressure off your shoulders. In the meantime, it might help to examine some examples of rebranding done right.
1. Made In Bhutan
The Bhutan department of Trade worked with the United Nations development program to build a new branding strategy named "Made in Bhutan". This campaign successfully showcased the kind of goods and services the country could offer. Bhutan previously struggled to attract tourists due to a lack of infrastructure and a developing economy.
Fortunately, the new branding campaign came with a philosophy called the Gross National Happiness Index. This new idea highlighted the spiritual beliefs and traditions of the region, pulling more positive attention to the country. Bhutan now has a powerful reputation as a country that's a great source of tourist experiences and happiness.
2. Coty Inc
Coty Inc isn't a new addition to the fragrance market. The company is over 100 years old – but it didn't have the best brand awareness until recently. After acquiring the Specialty Beauty Business in 2016, Coty became the third-largest global beauty company in the world, and it decided to make a change. A rebranding strategy focusing on the homogeneous nature of beauty emerged.
Coty began focusing on joyful and colorful branding and marketing campaigns that helped to celebrate the diversity of beauty. The campaign breathed new life into the company and helped it to make an impact once again in a crowded and competitive industry.
3. Airbnb
Airbnb is a name that almost everyone has heard of now, but that wasn't always the case. The company launched in 2008 as an online marketplace for listing rented or owned property. Still, it struggled to earn too much attention. The company decided to rebrand with a new logo, a series of brand colors, and a unique font.
The new campaign helped Airbnb to define what the business was all about, so people felt more comfortable approaching the company and listing their properties. Today, it is one of the best-known brands in the world – and a great place to search for somewhere to stay when you're traveling around the world.
Time For A Rebrand?
Rebranding can be a good move in the right circumstances.
It's a chance to rejuvenate your company's image and identity. You can even use your rebrand to attract new customers and reach people from different backgrounds.
Just like any significant transformation in your company, you need to approach rebranding with care. Make sure you're properly prepared with the right plan, and the right support before you jump in. A good strategy will ensure that this brand identity lasts as long as possible.