Learning how to conduct a brand audit is how you can ensure your brand is reaching the right customers, in the right environments. Brand audits give you the opportunity to realign your branding tactics to unlock new avenues of profit, or simply reconnect with your target audience.
Let's use Old Spice as an example. For years, the brand continued to use the same visual branding, marketing campaigns, and personality to convey a sense of sophistication to its audience. They gradually discovered this strategy meant they were attracting an older audience and alienating younger customers.
A much-needed brand audit led to a rebrand with new celebrity influencers (Terry Crews), a humorous advertising strategy, and a refreshed look. This helped Old Spice attract and access a much wider and younger audience to ensure the sustainability of the business.
Why Conduct A Digital Brand Audit?
A brand audit is essentially an analysis of your existing brand identity. You'll be looking at all your existing brand assets, from your logo and website design to your marketing voice, and asking, "does this create the right image for my company?"
Brand audits are a valuable way to step back and assess your company from the perspective of your potential customers, investors, and shareholders. It's easy to lose track of what your company is really saying to your audience after spending so long working within it. Learning how to conduct a brand audit will:
Demonstrate your brand's market performance:

You'll get a better view of how your customers and other people perceive your brand, and how these perceptions effect things like customer retention and acquisition, lead generation, and growth.

Highlight critical marketing weaknesses and strengths:

Anywhere up to 90% of all marketing strategies fail. If your advertising campaigns aren't supporting the brand you want to build, they're not having a positive impact on your bottom line. Your audit will show you if your campaigns are reaching the right audience and generating sales.

Clarify your audience:

Conducting a brand audit can show you if you're really reaching the audience you're trying to target. You might also discover additional groups you can target that you hadn't considered when initially building your brand.

Strengthens your competitive advantage:

During a brand audit, you can determine how successfully you're differentiating yourself from other brands. A competitive analysis will also demonstrate opportunities to outshine other customers by serving niches and customer pain points that other organizations haven't considered.

Improve cash flow:

A brand audit separates ineffective branding assets and strategies from those making a positive impact. This means you can get rid of any efforts costing you money, and not delivering any benefit in return. Better, more focused branding will also help you to reach the right customers, improving your chances of sales.

Refine your vision:

A brand audit helps you see whether you've lost track of your brand mission or vision on the path to success. You can decide whether your company's goals have changed, or whether you need to implement new strategies to get back on track.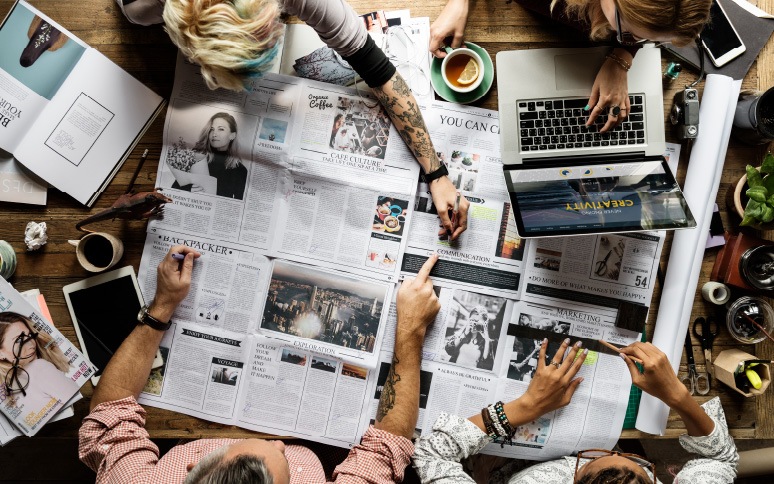 Strategic Brand Audits: Which Areas Should You Cover?
Brand audits can vary depending on the nature of your business. If you're a relatively new company, your auditing process might only require a quick assessment of your new assets. If you've been in the industry for a while, an audit could take weeks of assessing, polishing, and refining your assets. The most crucial areas to include in your audit are:
Your Internal Branding
Internal branding refers to the identity and assets you use to drive a consistent result from your employees, teams, and even shareholders. Your internal branding will include your brand guidelines, such as the mission you have for your company, and the values you need to consider whenever you're producing a new product or exploring a new opportunity.
Internal branding also considers company culture and employer brand. How do you attract talent to your team, and what do your staff say about your business? Make sure you know what your brand stands for before you start making any changes. Internal branding includes:
Company culture and employee values
Brand values, mission, and vision statements
Target audience or user personas
Your External Branding
External branding is a significant umbrella term covering everything you use to help customers define and understand your brand. Your external branding influences how consumers see you, and even what kind of customers you can attract. Components of external branding may include:
Visual brand audit:

Your external branding relies heavily on your visual assets. Your logo, website, brand colors, and other essential elements define how your customer see you. Even your product packaging and shipping designs may influence your reputation.

Marketing and advertising:

Marketing and advertising efforts are how you share the components of your brand with your customers. These assets include your public relations, news stories, blog posts, email marketing campaigns, social media presence, and even the content you create for your website.

Your brand personality:

Your brand personality influences how you talk to your audience, and what kind of customers you're more likely to connect with. The personality you choose needs to be aligned with your

audience

. A brand trying to attract a younger audience is likely to use more humour, informal words, and slang.
Start with your visual materials, from your tradeshow exhibits to your advertising campaigns, and logo – do these assets convey the image you want to build for your business? How do you build on that image with your advertising strategies, personality, and audience interactions?
The Customer Experience
Any guide to strategic brand audits needs to address the customer experience. Your internal and external branding efforts will have an impact on the experience you give your clients. Your company culture might influence the way your staff serves and supports your clients. If your culture is friendly and informal, you might offer a more laid-back experience to customers too.
Your external brand assets, like your website, also impacts customer experience. The design of your website and how easy it feels to use will make a huge difference to your conversion rates and customer loyalty. To ensure you're delivering the right branded experiences to customers, you'll need to:
Examine the customer journey:

How do customers interact with your brand from start to finish? What kind of customer service avenues to you offer (phone, email, SMS), and how do you support clients after they make a purchase? Do you offer different purchasing options, like subscription purchases, or one-off transactions?

Listen to customer feedback:

Customer support and service surveys, social media polls and online questionnaires can give you an insight into how people view your brand. Find out whether your customers would recommend you to family and friends, and what they think or feel when they see your brand.

Conduct market research:

Find out how your service compares to the competition in your industry with market research. Look at things like customer focus groups to develop a deeper understanding of what your audience likes and dislikes about you.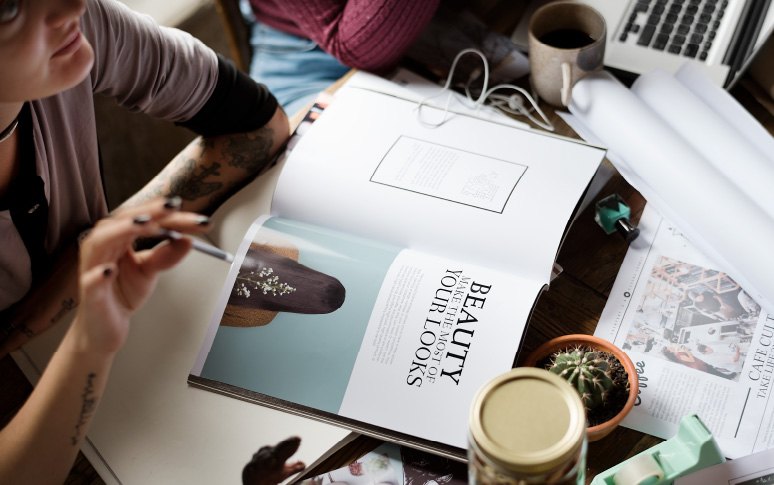 Perception, Reality And Future In Brand Audits
Your complete brand audit of internal branding, external branding, and customer experience should highlight three important factors:
Perception:

Where does your business stand in the current marketplace? How do people perceive your organization, and how do perceptions differ from one group of people to another? Does the perception match the image you wanted to create?

Reality:

Your brand audit should address both where your company currently is, and where the competitive market currently is. Analyze all of your brand materials, from your digital content and website, to your social media campaigns, and look at how your company compares to your competitors. What kind of threats do you face from other brands right now? Are you similar to other companies, and what makes you different?

Future:

The final step of your brand audit involves analyzing the information you've gathered so far and deciding where you want to go next. How should you change your current branding and marketing strategy to suit your goals?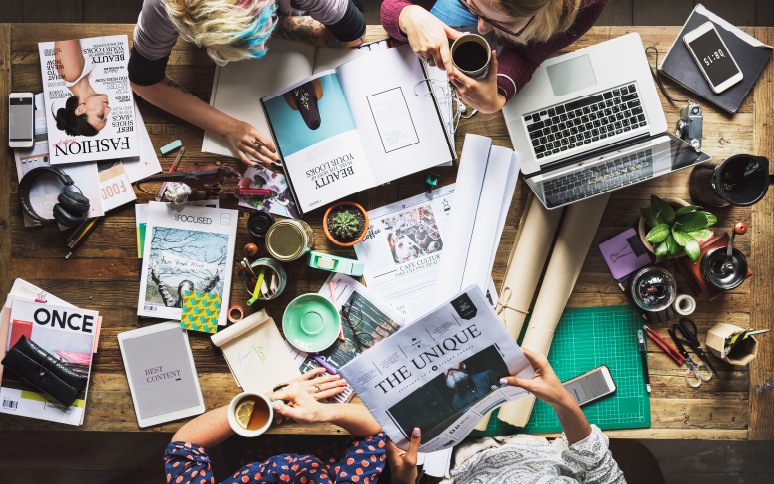 How To Conduct A Brand Audit Successfully: Where Do You Start?
Auditing your brand requires a careful strategy. The following steps will help to guide you in the right direction.
Create An Audit Framework
First, create a framework for how you plan to analyze your brand. Are you going to start with a visual brand audit, or look at your internal branding first? Before you start examining your website, make a list of the questions you want to answer about your brand, such as:
How do your customers, shareholders and other communities define your brand?
How would you define your brand, and your brand vision?
Where are you in your current market compared to the competition?
What are the strengths and weaknesses of your current product or service?
What differentiators do you offer compared to the competition?
Do your visual assets convey your brand's unique essence?
Does your tone of voice align with your audience and brand identity?
Define Your Brand Archetype
The main purpose of a brand audit is to define what you want customers to think about your business and determine what their current perception is. You won't know if you're on track if you haven't already defined what your brand should be.
Using what you know about your brand from your brand guidelines, ask yourself what kind of brand archetype you're building. There are twelve different brand archetypes, and some companies belong to a combination of two or three.
Disney is an example of the "Magician" brand archetype, with a personality and image that's both creative and insightful. The company is unique because it creates magical experiences. Nike is an example of the "hero" brand archetype, a company that transforms people, helps them to overcome their weaknesses and achieve goals.
A clear brand archetype, combined with a knowledge of your target audience should help you to decide what kind of image, identity, and customer service strategy is right for you.
Look Beyond The Logo
A successful brand audit doesn't just examine the basic elements of your brand, like your logo or company name. You should consider everything that will influence how people think and feel about you. A visual brand audit looking at your website, brand colors and logo is a good start, then branch out to packaging, wayfinding signs, event banners and more.
Once you know you're making the right impact visually, think about the other ways you connect with your audience, through things like marketing tone of voice, or the right choice of advertising channels. Does your brand identity align with a presence on certain industry forums or social media platforms?
Use Technology To Your Advantage
Brand audits are much easier today because there are various tools to help you conduct your analysis. Your social media tools will give you an insight into the kind of audience you reach with your existing posts, and the campaigns that generate the most attention.
Your website analytics will show you where your traffic is coming from (such as social media and online ads), as well as where your most active customers are located thanks to IP address tracking. You can even use digital tools to track things like customer engagement according to how long a customer spends on your site, and how they interact with your pages.
Remember, don't just track conversion rates, use technology to define how you're currently attracting and nurturing your audience, as well as pinpointing any gaps in your go-to-market strategy.
Connect With Your Customers
It's easy to end up with a skewed view of your brand when you're looking at it from a subjective perspective. When learning how to conduct a brand audit, you consider the importance of stepping back and looking at everything you do from your customer's perspective.
While checking analytics will give you a good insight into your audience and how they interact with your brand, surveys, interviews, and conversations with customers will give you a more qualitative view. You can use questionnaires to ask customers what they think and feel when they see your website or brand logo.
If you're trying to ensure your brand delivers the right customer experience, you can ask clients to rate their interactions with customer service agents or conduct Net Promoter Score surveys to see how many people would refer your business to a friend. Just some of the ways to collect information include:
Encouraging your customers to leave reviews and testimonials about your business, the customer service strategy, and your product or service.
Running polls on social media. Facebook and Instagram polls are a fun way to connect with customers while also collecting valuable information.
Building focus groups and asking representatives from your target audience to answer specific questions about your brand.
Step Into Your Customers Shoes
To improve your new insight into your company from the customer's perspective, step into their shoes. Try visiting your website as a consumer and see how easy it is to find the product you need, make a purchase, and follow up with customer service.
Contact your support team with a few common questions and see how quickly you can get a response, and how easy it is to solve problems. This will help you to see whether you're giving your clients the kind of experience that's crucial to your brand identity.
User testing gives you a chance to examine everything from the performance of your website on different devices, to whether you have the right privacy and security strategies in place for audience peace of mind. If you struggle to stay objective when auditing the experience for yourself, hire a group of people to run the tests for you, and examine their feedback.
Remember The Post-Audit Follow Up
A brand audit isn't something you do once and never again. As customers and marketplaces continue to evolve, companies need to conduct regular audits to ensure they're still having the right impact. You should be conducting a brand audit every couple of years at a minimum, if only to ensure there's nothing you could be doing better for your customers.
Following each audit, make a list of the problems you've encountered and the solutions you need to implement. Make sure to give every required change a timeline, so you can track your progress and prevent important actions from being forgotten.
After implementing your action plans, monitor the progress of your brand by examining relevant metrics. If you noticed your website was making it difficult for your younger customers to checkout via mobile, you can monitor the number of mobile transactions that happen after updating your site design.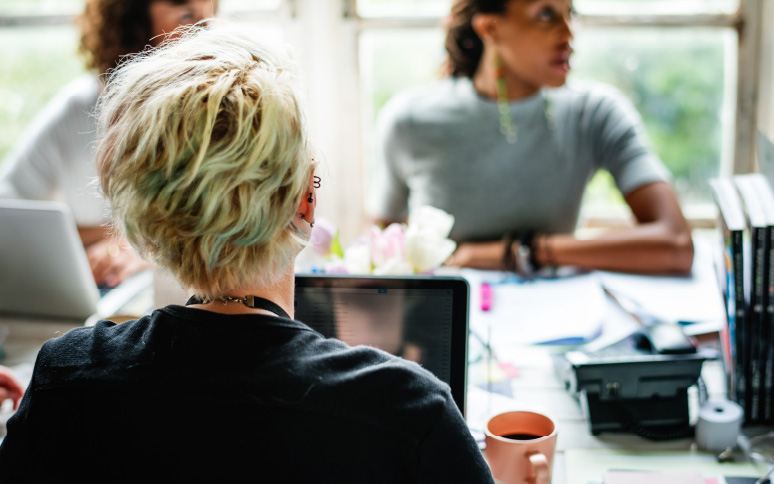 Leveraging A Brand Audit Strategy
Learning how to conduct a brand audit ensures you have a clear view of where your company is and how it looks at any given moment. This means that you can quickly pivot, change direction, and implement changes if the perception of your company doesn't match your brand vision. A good audit should deliver:
A clear overview of your audience, marketplace, competition, and customers
Insights into actionable changes you need to make to improve your brand image
Information on which brand assets are working and which need to be refreshed
An overview of how your business performs compared to the competition
A list of issues influencing brand perception, such as customer experience
An action plan for how you're going to reform or refresh your brand
With the information you've collected in your brand audit, you'll be ready to build a team to help you enhance your image and identity. This might include working with professional designers and contractors, as well as gaining insight from shareholders and business leaders.