For most companies, there are two sides to the marketing coin. On one side, you have traditional
brand-building marketing strategies

, like TV advertisements, radio spots and content marketing. On the other side, you have

performance marketing

, driven by the measurement of available data.

The split between the two components of marketing can create problems in terms of budget and impact decisions. While brand-building professionals often argue the importance of investing in long-term strategies, it's difficult for them to demonstrate immediate ROI.

According to McKinsey, less than a fifth of marketers feel they can effectively measure and track the performance of their brand-building campaigns.

Inability to effectively track the impact of brand building means many marketing leaders focus their budget on the performance marketing efforts at the bottom of the funnel, designed to capture and convert customers with an existing knowledge of the business. This may drive more short-term results initially, but it also means companies overlook opportunities to build brand authority and develop relationships with customers.

To rebalance the branding and marketing strategy, leading organizations are moving towards a full-funnel marketing strategy to combine performance marketing and brand building.
What is a Full Funnel Marketing Strategy?
The skew towards bottom-of-the-funnel and performance-driven marketing has significant implications for long-term value. Data constantly shows that customers who have an emotional connection to a brand are more loyal and valuable over time. Companies can only build loyalty by examining the full marketing funnel.
The marketing funnel is a series of stages used to guide prospects through the customer journey. The funnel helps marketing teams to plan and measure efforts chosen to engage, attract, and convert prospects through content and similar marketing materials, like ads and landing pages.
You can also address the conversion funnel by looking at three simple sections: top of the funnel (TOFU), middle of the funnel (MOFU), and bottom of the funnel (BOFU). Marketing funnels attract prospects at the top of the funnel, convert prospects in the middle and bottom of the funnel, and build loyalty in the post-sale stage.
By designing a full funnel marketing strategy, companies can develop a fuller picture of their promotional plan's effectiveness, and plan for enhancing the customer experience at each stage of the journey. A thoughtful and data-driven marketing strategy drives significant value, and according to McKinsey, can even drive a 15 to 20% lift in marketing ROI.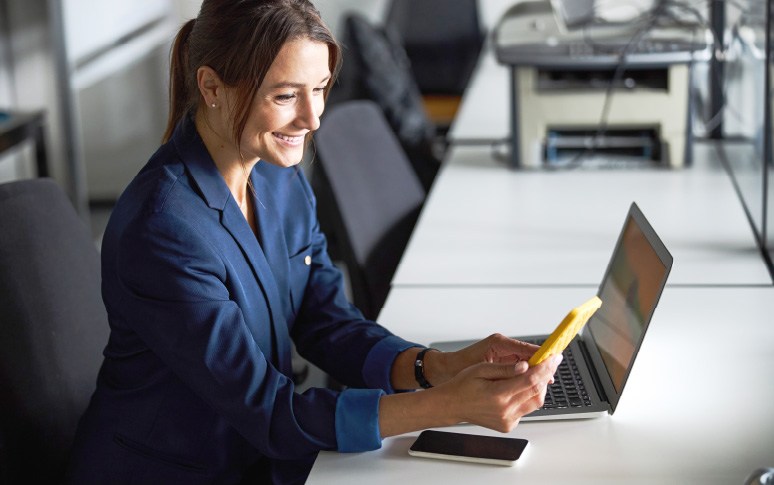 Stages of the Marketing and Conversion Funnel
A marketing funnel works in a series of stages, from the broader section at the top of the funnel (which attracts customers), to the middle of the funnel where you nurture leads, all the way through to the end. The idea is your marketing funnel not only helps to push your customers through to the "sales" part of the journey, but also helps to filter your leads to ensure you're focusing your attention on the right people.
Stage 1: TOFU: Problem/Need Recognition
The start of the buying process begins with recognizing you have a problem which needs to be fixed. If you don't know there's an issue in your life, you don't bother searching for a solution. People at the top of the conversion funnel are aware of something they need to fix, but they might not know exactly what the solution to their problem is.
If you feel tired most mornings, you might start searching online for ways to improve your energy levels. From there, you might notice an Ad on Google or Facebook telling you about a natural tea drink which can improve your energy levels, or a supplement to improve focus.
At the top of the funnel, companies engage with their customers by providing information on possible problems, and the solutions to them. Google Ads and Facebook ads are a good way to grab the attention of people who aren't sure what solution they need. You can also use content marketing like educational articles to show your audience you understand their issue.
Stage 2: MOFU: Finding Information
Recognizing a problem and even some potential solutions at the top of the funnel triggers the search for additional information. In the second stage of the funnel, customers begin looking for more specific data to help them back a decision.
If you know you're hungry, you might start by looking for local restaurants in your area, then gradually begin looking for pizza places with excellent reviews. The more specific your quest for information becomes, the more you progress through the middle of the funnel.
Around 33% of buyers spent more time researching products prior to purchase in 2021 than they did in 2020, indicating the middle of the funnel is more important than ever. During this stage, you can engage with your customers by posting reviews and case studies to showcase your product's benefits.
Stage 3: MOFU: Comparing Options
The "discovery" stage in the middle of the marketing funnel doesn't just involve reading reviews and learning more about a specific product, it can also involve helping your customers to compare your solutions to other similar offerings from competing brands. During this stage, the focus of the company should be on making their offering stand out as the number one solution. You can work with influencers to have them compare your products to competitors and deliver insightful reviews. You might also use marketing automation strategies to offer free demonstrations or samples of your product to interested customers.
It's also important to have the right content available during the "comparison" stage in the middle of the funnel. If you were running a graphic design company, you might create content on things like:
How to choose the best graphic design service
Whether to use a contract or hire in-house
How to create a graphic design budget
Stage 4: BOFU: Purchasing Decision
If you supply all the right content to your audience during the middle of the funnel, you should be able to guide through to the bottom of the funnel, where they're ready to make their purchasing decision. At this stage, you're mostly reliant on the work you've done so far to improve your chances of a conversion, but it's worth investing in some conversion rate optimization too.
Make sure your website is perfectly designed to simplify the purchasing process. This means removing any complexity from the checkout page, and perhaps even using guest checkout options for people who don't want to sign up to your site to make a purchase. You can also use additional strategies to help convert your customers, providing risk-free trials, money-back guarantees, and discounts.
Stage 5: BOFU: Post-Purchase Care
It's important to remember the customer journey doesn't end just because someone buys something. It's crucial to consider what you need to do to support your audience after a sale too. A well-branded onboarding process and customer success strategy will make it more likely that your customer will remember interacting with your company in a positive light.
You can also improve your chances of turning one-off customers into repeat clients with the right level of post-purchase care. To ensure you're giving your audience the support they need, it's worth setting up feedback loops to allow your clients to leave reviews and share thoughts on how you can improve the customer experience.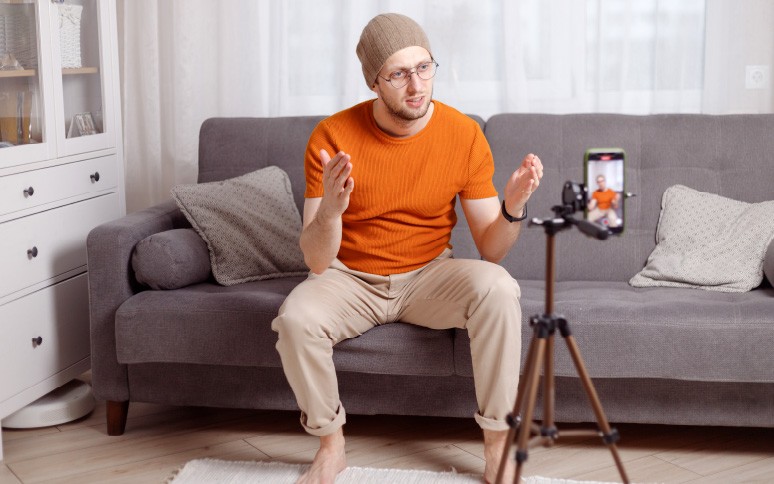 Marketing Funnel Strategy and Examples
Mastering an effective full-funnel marketing strategy means learning which content to use at each stage of your customer's journey. The right content answers client questions and convinces them to move further down the funnel, all the way to the point of conversion.
Stage 1: TOFU Content
At the top of the funnel, you're dealing with people who may be vaguely aware of an issue they have, but perhaps aren't actively looking for a solution. Imagine you sell heat retaining socks for people who work outside during the winter. Those people might be aware of their cold feet but might assume there's nothing they can do to improve the situation.
If these chilly people see or hear an ad for a pair of warming socks, they might decide to do their own research into the product. In this stage of the funnel, common marketing channels include:
Paid ads (Google, YouTube and Facebook)
Radio and TV ads
Influencer marketing
Live event demonstrations
Podcast advertising
Billboards
Most of these channels both provide information and help to improve brand awareness. You might pay for ads on a podcast with an apparel podcast if you're selling clothes, or partner with an influencer who reviews high-quality clothing items.
If you're not sure where you start with your conversion funnel, find out how and where your competitors have been advertising the longest. If they've been using the same channel for a while to reach the same audience you want to reach, it's a good chance their strategy is working.
Stage 2: MOFU Content
As mentioned above, the middle part of the full funnel marketing strategy is all about collecting information. After you've got your clients interested in finding solutions to their problems, the next step is to provide the information they need to make an intelligent purchasing decision.
At the end of the campaign, you started in stage 1, you can use a call to action (CTA) to point people to the second stage of your MOFU content. For simple products that require little information, you can drive people straight to the sales page of your campaign, where they can learn everything, they need to know about the item on offer.
Most products will require a little further explanation, which means you need to share as much informative content as possible. You can publish content on channels like your blog (with SEO-optimized content), social media (with informative posts) and email marketing messages (with applicable notices and insights).
Educating Your Audience
At this point in the conversion funnel, it's important to think about the kind of questions your customers might be asking, for the sake of search engine optimization. You can find ideas on what to write about by:
Checking Google:

Search for a simple term on Google, like "digital marketing" if you're a marketing company and see what shows up in the "People Also Ask" or "Related Searches" section for inspiration.

Speak to your sales and marketing team:

Ask the customer-facing people in your company what kind of questions they encounter when talking to customers. This is an excellent way to make sure you're addressing the most pressing questions for your customers.

Use online tools:

Tools like "answer the public" are excellent for finding out what kind of questions are often connected to terms relevant to your business.
Once you've found some of the questions your customers are asking, you can start by creating content for broader, top-of-the-funnel keywords and guide customers towards more specific information when they progress through the funnel. A graphic design company might:
Create basic content around "graphic design" terms
Link out to more focused terms like logo design, or app creation
Build comprehensive guides on YouTube, their website, and social media about how to tackle certain challenges in logo design.
Competing Against Alternatives
During the MOFU stage of content creation, you're also going to be appealing to customers who want to compare your offer to other available products or services. Purchase intent dramatically increases if people are comparing your product with other tools, rather than just looking into your company's niche or industry.
To convince your audience your product is right for them, focus on creating content that highlights the performance of your solution. You can work with influencers to create reviews, produce case studies, and optimize your pricing pages with information about the value customers get. Using the example of a graphic design company, you might:
Create content for keywords with purchase intent like: best graphic design services for small businesses"
Bid for branded competitor keywords
Create retargeting ads for people who previously visited your pricing page
Optimize your pricing pages by building links to it
Sending out surveys to collect reviews and testimonials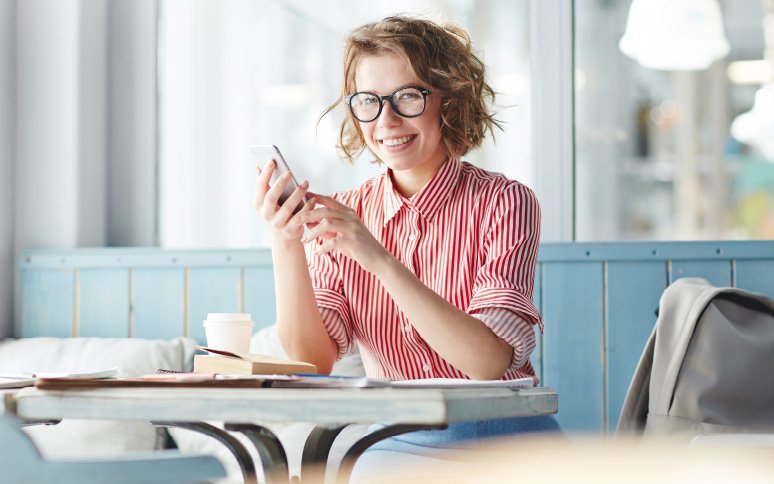 Stage 3: Purchasing Decisions
By the time you reach the last stage of the full funnel marketing strategy, you've already done most of the work required to ensure a conversion. All that's left is to convince your customer to make that final purchasing decision. You can do this in a range of different ways:
Provide a 30-day money-back guarantee for peace of mind
Offer a free trial, or consider giving people a sample of your products
Offer other pricing models to suit different kinds of customers
Provide customer support chat within the checkout for last-minute concerns
Offer an FAQ section where people can answer important questions pre-purchase
Add reviews around your purchasing page for social proof
Offer last-minute deals like 10% off if your customer orders the same day
Use your digital marketing tools and analytics services to track the success of your conversion process and determine whether there are any areas on your checkout page that might be prompting churn. You may notice your customers aren't converting because you don't offer the right payment options or guest checkout services.
When customers do make a purchase, remember to follow up after to thank them for their custom, and engage in some basic customer success activities. You could send everyone who buys a graphic design package from you a free eBook teaching them the basics of graphic design, or automatically send an email to arrange a consultation appointment.
Collect as much feedback from your customers as possible at the end of the funnel too. You could offer things like discounts and deals on a next purchase when customers complete a review or share a testimonial, to help drive the creation of user-generated content. These reviews will help you to learn how you can improve the customer journey, while giving you valuable content for the middle of the funnel.
Remove the Friction from Your Marketing Funnel
The concept of full-funnel marketing isn't exactly new, but many companies have struggled with implementing end-to-end strategies correctly. It's easy for business leaders to get caught up focusing on the marketing strategies that seem to deliver the most immediate results, like bottom-of-the-funnel advertising.
The reality is that if you don't have a full end-to-end plan, you're not going to find the leads you need to drive to the bottom of the funnel in the first place.
The good news is that marketing automation tools and freelance support from branding agencies and marketing professionals is making full-funnel strategies more accessible. This is particularly important right now, as the pandemic continues to change buyer behaviors and push customers towards brands that can deliver the most meaningful, emotional experiences.
More than 60% of new customers this year exhibited a new shopping behavior in response to economic changes and alterations in their priorities. As expectations of brands continues to shift, customers are demonstrating their need for more relevant, personalized buyer journeys.
Creating a strategy which addresses what customers want and need across the entire funnel will ensure the loyalty of your existing customers and improve your chances of attracting new clients too.