Can your customers trust your company? Do they believe in you to offer the best quality products and services, or value your contributions to the market? If not, you may be lacking in brand authority.
Your brand authority is the extent to which you stand above the other companies in your niche. With brand authority, you're seen as a trusted and reliable entity. Your brand is the expert; the go-to in your industry.
The more authoritative you are, the more you can earn the trust and loyalty of your target audience. Look at how people naturally flock to Apple to purchase the best smartphones, or Google when they need to search for something online. These brands have become the natural choice when customers want an experience they can rely on.
Following the pandemic, authority is more crucial than ever. Consumers are anxious about spending money, and they're using the web to carefully assess the quality and authority of each brand before a purchase. Developing your status as an industry authority is how you survive an unpredictable marketplace.
The easiest way to convince customers of your credibility in the age of the "new normal" is to produce the kind of authority-building content capable of demonstrating your knowledge, skill, and value. Here's your guide to building brand authority through content marketing.
How Does Content Improve Brand Authority?
Brand authority is the trust you earn from your target audience and community. The term defines the degree to which a brand is seen as a leader, or source of expert information. This characteristic is something companies can't just buy – they need to earn it.
Content marketing is a valuable way of shaping your brand image and demonstrating knowledge. Authority-building content highlights your understanding of your industry, your audience, and the products you're selling. When you create content with the goal of increasing authority, you design everything from eBooks to videos to educate and inform your audience. A good content marketing strategy:
Answers customer questions:

You can show your customers you have the answers to their questions, positioning yourself as a problem solver

Educates your audience:

Companies can use content to demonstrate the features of their product or provide useful information about the industry

Builds strong relationships:

The more customers use your content to solve their issues and improve their lives, the more they appreciate your company

Highlights your brand identity:

Your content can help you to put a spotlight on your brand values and position yourself in your industry

Attracts new advertising opportunities:

Authoritative, informative, and valuable content can attract the attention of news agencies and influencers who want to work with your brand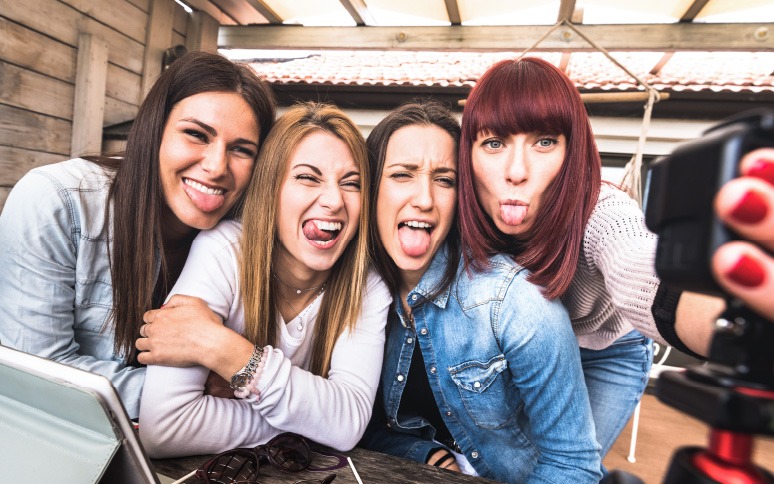 The Best Content Types for Brand Authority
Building brand authority through content marketing involves everything from blog creation and news articles, to sharing videos, charts, newsletters, infographics, and podcasts. Most companies will need to use a variety of different styles of content to capture the attention of various customers. A varied approach to content marketing improves your reach and shows you're willing to invest in your brand.
The kind of content that works best depends on your business, but it's often important to focus on informative, valuable, and relevant content, designed to enlighten your customers. Your content marketing may include:
Blog Posts and Articles
A common type of content, blog posts and articles are an excellent way to share information with your audience and build recognition for your brand voice. Since the internet is saturated with blog posts, you'll need to create something unique to reach your audience. Remember to use keywords for optimization too.
Infographics
Infographics and other visuals are an excellent type of authority-building content. Visual information is much easier to consume for most customers, and it's a great way to get people engaged. Infographics are also extremely easy to share on social media, in your email marketing campaigns, and through guest blogs.
Video
As the marketing landscape grows increasingly visual, video has become one of the most popular types of content. Viewers love interacting with videos, since they're easy to consume, and full of fast-paced information. It's also possible to watch videos quickly on a range of devices.
Podcasts
Currently growing in popularity, podcasts are rapidly emerging as a valuable tool for brand authority. People can listen to and enjoy podcasts whether they're at work, driving, or just doing chores around the house.
eBooks And Whitepapers
Long-form content like eBooks and whitepapers can make a brand look like a published expert in their field. These content assets are often best when broken down into sections and chapters making them easier to consume.
Authority-Building Content Options for Any Brand
Developing brand authority through content marketing requires a careful investment in all the right forms of content to engage and convert your customers. Though your exact approach to your content marketing strategy will differ depending on your brand, there are some great options you can explore when getting started.
Answer Audience or Customer Questions
Customers are most appreciative of content designed to help them solve problems, make their lives easier, or answer pressing queries. Answering your customers questions in your content is the best way to show them you understand their needs. Responding directly to audience concerns also improves your chances of earning repeat readers of your blog, or subscribers to your email newsletter. To begin finding questions to answer, you can:
Read comments and reviews:

Read testimonials and comments left by your customers to find out what they're having issues with when dealing with your product or service

Speak to your sales or support team:

Find out what kind of questions your sales or support teams are handling most often and create content around those topics

Look at trending topics:

Use keyword research tools like BuzzSumo and Answer the Public to see what your target audience is searching for online
Sprout Social, a provider of software for social media marketing, offers some great brand authority examples on its blog. Many of the topics covered respond to specific questions asked by social media marketers, like "How long should social posts be".
Create Content Based on Real Data
Data is naturally trustworthy because numbers and statistics don't lie. Companies using a lot of genuine data in their content have a more professional image, even if they're sharing statistics found by other companies or research groups. The best way to boost your authority is to have your own original research.
Ask your customers to help you create case studies by providing you with statistics on how much your products or services helped them to achieve a specific goal. You can also collaborate with other companies on research into a specific audience. Working with other brands gives you unique information to share, while improving your reach to new customers.
As an email marketing company, Campaign Monitor regularly publish email marketing statistics, studies, and benchmarks to help their clients. With visual graphs and insights, customers can make better decisions about the future of their email marketing campaigns and improve the results they get with Campaign Monitor's software.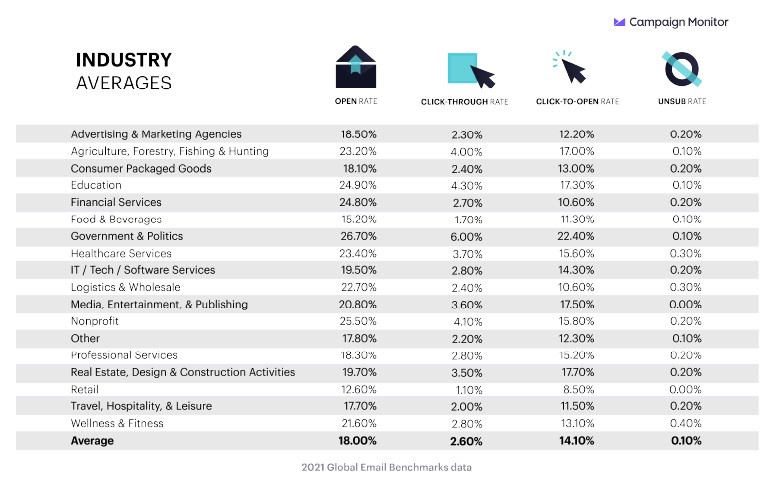 Identify your In-House Employees as Experts
A great way to build authority and trust with content, is to work on the personal branding of your writers and the people publishing content on your site. Your counselling customers are more likely to trust the insights of Darren Shaw, the certified therapist, than some random person with no credentials. To improve the standing of your employees in the eyes of customers, give each contributor their own profile and "bio".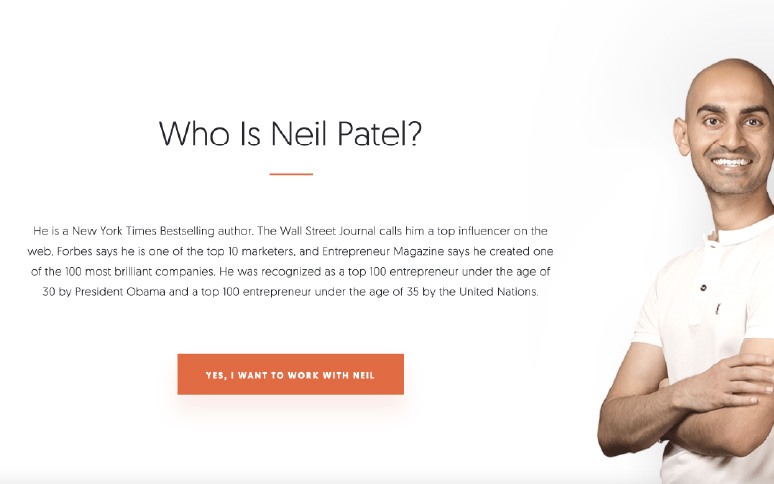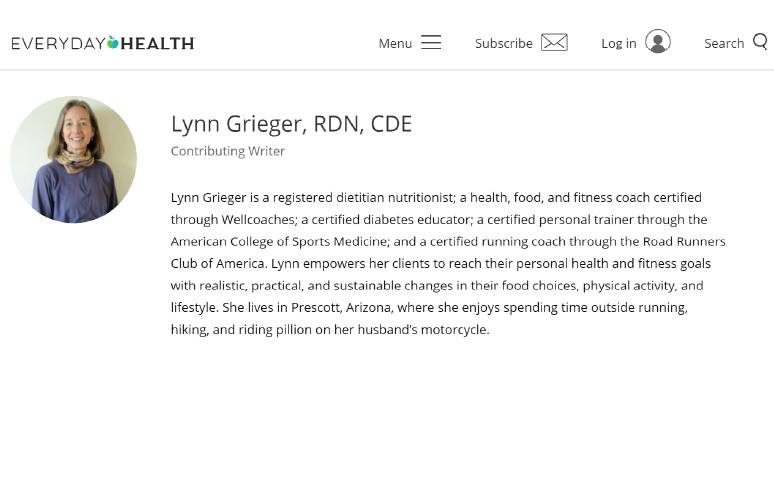 The bio is the part that comes at the bottom of the post, often with a photo to help make a human connection. This bio should include important information about the writer or creator that tells customers why they should trust what they have to say.
Your author or employee profiles can go on your "About" page, and include more in-depth information about their certifications, educational history, and experience.
It's also worth asking your employees to include some of their personal experiences in the content they create too. This helps to identify each staff member as a genuine expert.
Build Content Around Social Proof
We've already mentioned how data and statistics from studies can bring more credibility to your content with numerical proof of your accomplishments. There are other ways to add "proof" to your content too. Social proof is evidence other customers have used your company or product in the past, and they've been impressed by what they experienced.
According to experts, people are more likely to believe in a brand if they see other clients trusting them first.
There are plenty of engaging ways to add social proof to your content, such as working with customers on case studies you can publish on your site. Case studies highlight the problems a company had before working with you, and the solutions you implement to help them. You can also:
Leverage quotes:

Include quotes from customer testimonials in your blog posts and infographics, along with the person's name, position (job title), and location

Share user-generated content:

User generated content, like videos or pictures of people using your products are great for social proof

Share reviews:

Sharing full reviews from your customers, either in your videos, marketing campaigns, or other forms of content, will all help you to develop your position as an authority figure
SendinBlue is a great example of a company that regularly uses social proof to earn customer trust. There are reviews listed on the front page of the site, star ratings, and the company even shares stories and case studies form working with other brands.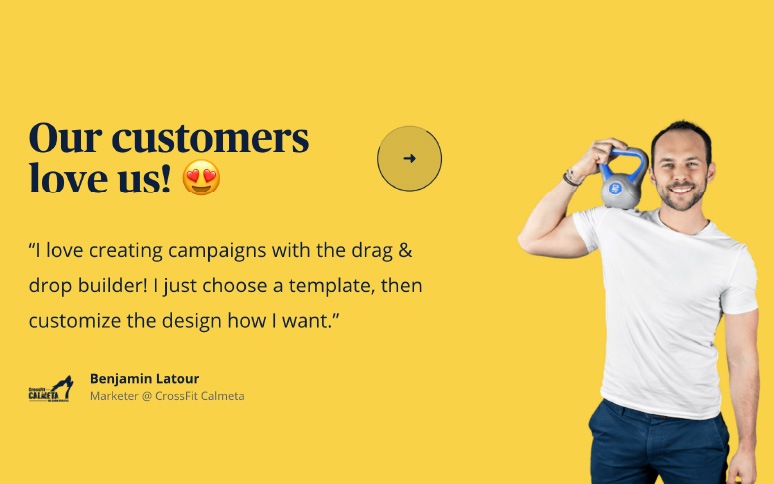 Connect with Other Authoritative Brands
Who you know often matters just as much as what you know when you're building brand authority through content marketing.
As well as sharing social proof from customers, it's also a good idea to collect any quotes you can from reputable figures in your industry. BuzzSumo has a carousel of quotes from leaders in the SEO and marketing space on its homepage to demonstrate authority.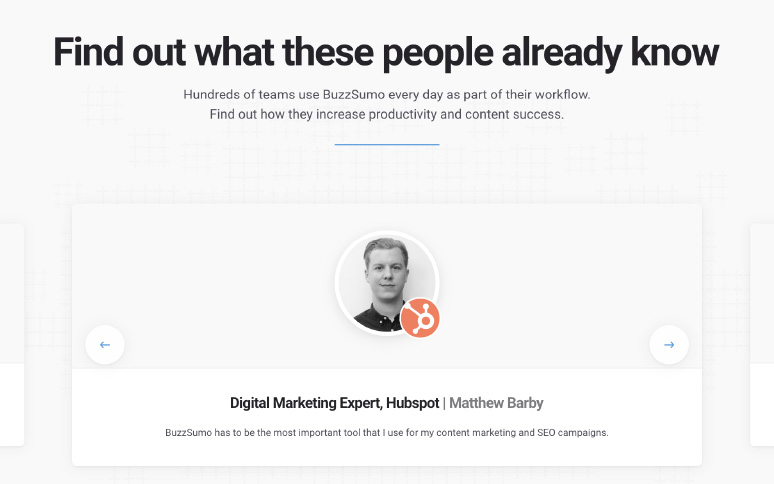 Positioning yourself alongside other reputable companies will make you instantly more trustworthy. A good way to do this is to connect with other companies you'd like to team up with, through brand partnerships. You can work with other companies on shared content, such as:
Promotions:

Many companies pair with other brands to run contests and competitions. This is a great way to pull new attention from a wider range of customers to your company, because another business will be driving traffic your way

Collaborative content:

Some companies work together to produce whitepaper reports where they can share lots of new insightful statistics and information. You can also collaborate with another company on a video series, infographics, or an eBook

Interviews:

Interviewing professionals in your industry or participating in an interview with another leading brand will present your company to new customers, and help to improve your authority through association
Share (Some of) Your Secrets
Many companies are reluctant to give anything too valuable away for free, but creating valuable content is the key to successful content marketing.
Business leaders are often keen to hold marketing and success secrets close to the chest and keep them away from content marketing strategies. The fact is, sharing a secret or two could be the ultimate way to set yourself apart from the crowd.
Marcus Sheridan, an Inbound marketing influencer, created a blog post which earned him $2 million in sales, because he gave away unique information that no other business wanted to offer. The content covered the actual costs of a fiberglass pool, answering important customer questions.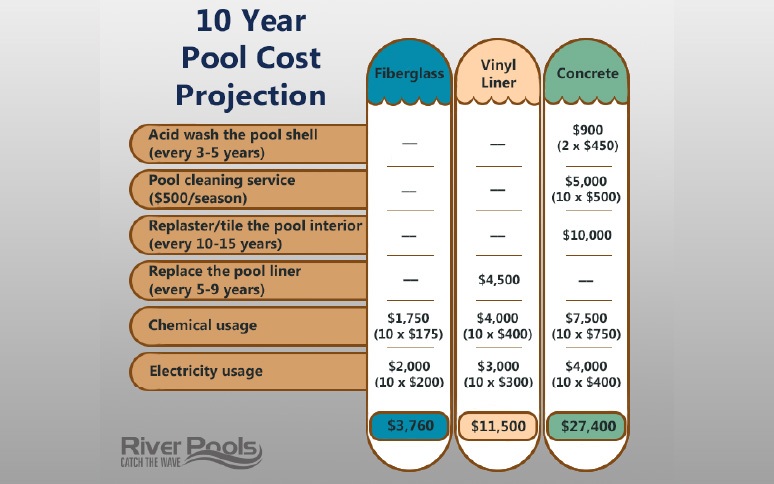 Though it can be nerve-wracking to share too much value in content, occasionally letting your customers in on some of your industry tricks and tips is an amazing way to demonstrate what makes you different. This is a particularly valuable strategy in creating authority-building content today, now that customers want more transparency from the brand they work with.
People genuinely appreciate companies that are open and honest, and they're more likely to stick with a business that goes above and beyond to share the information they need.
Use Various Types of Content
An important thing to remember when looking at brand authority examples for inspiration, is there's more than one successful format out there. Typically, the human brain does associate authority more with the written word than a photograph but having a face to associate with a message can help us relate to that content. Visual content is also easier to consume, and capable of providing more context than written content in a short space of time.
Companies like Authority Hacker ensure they can share their authority with everyone, by providing different kinds of content. On the website's blog, users can find lists of inspirational examples on how to master their marketing strategies, alongside case studies, videos, and graphs.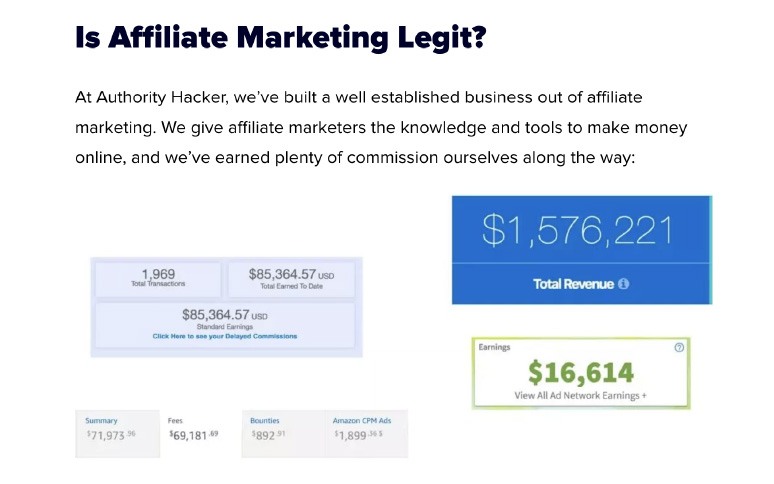 As visual content grows more popular, it's also helping to drive trust among a wider range of customers. Making sure you can provide more than just written-word content will also help to set you apart from the competition and give you more engaging assets to work with. When working on your content marketing strategy, pay attention to your statistics to determine which kinds of content are driving the most clicks, conversions, and audience engagements (comments and shares). This will show you what to invest in going forward.
Preserve a Consistent Image
Customers have a hard time trusting companies who are constantly changing their image, tone of voice, and values. If you want a position as an authority, you need to commit to consistency in everything you do. This means having a strong set of brand guidelines, so you can present the same visual identity and tone of voice in all your content. It also means ensuring you have a strong set of values you demonstrate on a constant basis.
The EY Future Customer Index found that 63% of customers consider a company's actions to be as important as what it sells. If you want clients to see you as a trustworthy and authentic company, you'll need to genuinely commit to the values you've established when building your brand reputation.
If you're committed transparency, you can create disclosure pages, like this one on the Medical Alert Buyers Guide website. You can also help customers to understand exactly what you're offering like Noie does with its glossary page.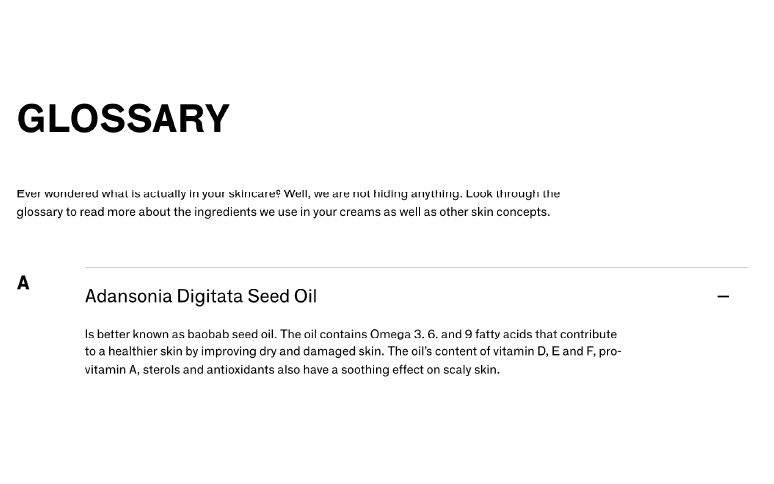 If customers can't believe you're truly invested in the values you share when promoting your brand, they also won't believe that you know what you're talking about when you share thought leadership content. Authenticity and authority go hand in hand.
Become a True Authority
The very act of content marketing is a massive step forward in building brand authority, because it's a chance to share your knowledge and insights with customers. The more you create beneficial content for your audience, the more you capture their interest, while demonstrating expertise.
By building a content strategy with the advice above, you can show your customers why they should choose you over the competition, and what makes you a reliable presence in your industry. Authority-building content is also a wonderful way to convince Google and the search engines of your authority too. As more people visit and engage with your content, and brands backlink to your pieces, Google's trust in your website will grow.
True authoritative content starts with a focus on your consumer, and what they need most from your business. Stop and think – what's going to resonate best with your target audience, and what's going to make you stand out from the competition?