To reach your customer in today's competitive landscape, you need to speak their language.
Meaningful relationships with your target audience are built on the back of informative, educational, and entertaining interactions with your brand. Every blog you post, email you send, or social media update you publish is a chance to make your voice heard. If you don't know how to craft a powerful marketing message, you could be wasting these valuable opportunities.
95% of B2B buyers say they trust content to help them make their purchasing decision, and 60% of companies say they're producing content every day. But a huge number of organizations don't know if they're sending the right message with their content. Only 42% of marketers consider themselves "effective" at content marketing.
Learning how to craft every piece of content to better connect with your brand is how you convince your customers that you're the only choice for them in a sea of similar brands. Your marketing message lifts you above the clutter, highlights your unique brand value, and puts you face-to-face with your target audience.
6 Simple And Powerful Tips For A Highly Effective Marketing Message
Your marketing message tells your audience exactly what you can do for them. The right message will connect with customers on an emotional level, while drawing attention to the key facts that make your business special. Getting that message right is crucial.
Every day, customers are bombarded with content from brands fighting for their attention, to the point where 57% of customers actively take steps to ignore poorly targeted messages. Fortunately, there are ways to make your message more appealing.
1. Make Your Audience The Hero
The best marketing messages aren't about your company and how amazing your product or service is. Instead, the focus of the conversation should be the people you want to serve. Too many companies focus exclusively on talking about themselves, and they lose the interest of their audience instantly as a result. Instead, think about how you can shift the focus to your customer.
What kind of problems can you solve for your target audience? A company selling computer software for accounting could use phrases like "Save time and money", to demonstrate how they can make the client's life better. The primary concern of your audience is figuring out which products and services are going to solve their problems and improve their lives. If you can focus on responding to your customer's pain points, you'll be more likely to earn their attention.
2. Leverage Your Brand Essence
What makes your brand different? With so many competitors in the world today, customers are looking less at things like features and price points to make purchasing decisions. Instead, your audience wants to know that they have an affinity with your company when it comes to certain values, missions, and expectations.
When crafting a highly effective marketing message, focus on allowing the most important elements of your brand to shine through. How can you highlight your values as a brand? You can focus on how your new product is environmentally friendly, or ethically produced? What sort of language will you use to show your personality? Will your words be sophisticated, or simple and laced with slang to capture a younger audience?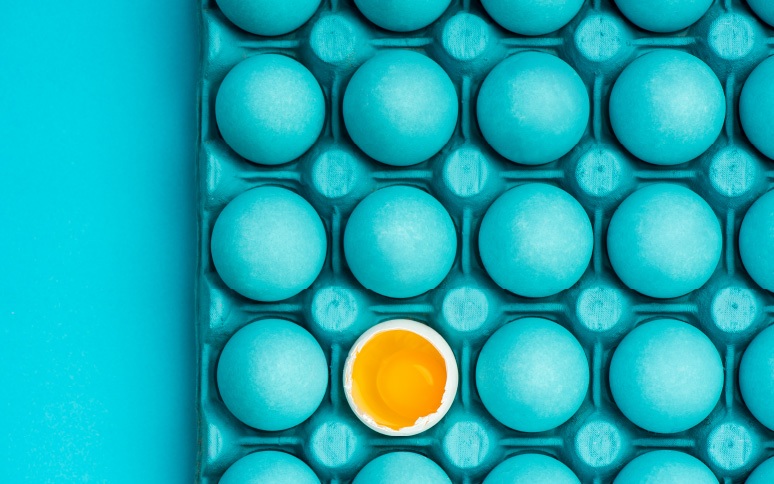 3. Bring Value To Every Message
When creating content in today's world, it's important to maintain a consistent presence online. You need to connect with your audience regularly so you can keep your company "top of mind". this doesn't mean you should be posting content for the sake of it, though.
Every piece of content you produce, and every message you share, needs to offer specific value. This could mean that you introduce your customers to the new products in your line-up with a press-release where you share some of the latest changes happening in your company. You could even demonstrate the value of your product by comparing it to another product in an article or writing a how-to guide to teach your customers what they can do with their purchase.
Whenever you craft a new marketing message, ask yourself what your customer is going to get out of it, besides an insight into what you're trying to sell.
4. Adapt Your Message To Different Channels
A good marketing strategy involves talking to your audience in multiple different locations both online and offline. Though the underlying voice behind your marketing message needs to stay the same on every channel, the way you present your message can change according to the platform.
The content you produce for your website blog is likely to be a more long-form, engaging article with helpful tips and actionable insights. The content you post on Instagram, on the other hand might need to condense ideas down to a single quote, a caption, a short video, or an image.
Consider how your audiences expect to interact with your brand on each channel and translate your message accordingly. This will help you to reach a wider range of potential customers.
5. Use Visuals To Add Context To Content
A marketing message isn't just audio or text – it's also the images and visual content you use to add context to your conversation. Around 90% of companies use images in blog content to help customers understand the topic in question. Studies even show that the more images you have in your written content, the higher the success rate is likely to be.
When figuring out how to craft a powerful marketing message, ask yourself how you can implement graphical assets to connect with your audience on a deeper level. Options could include:
Using graphs and charts to show data in an easy-to-consume format
Adding photos to bring a human element to your content
Using illustrations and graphics to define an idea in your content
Sharing infographics for quick access to information
Using videos and clips to demonstrate an idea
6. Be Original
Your marketing message isn't just a way to reach customers – it's also an important part of differentiating your brand. While it's fine to use competitor content as a launching point for inspiration on what kind of messages you should produce, make sure your final assets are original.
Start by researching your competitors and finding out what kind of marketing messages they create to reach a similar audience to yours. Once you know how other companies are using content, you can put your own spin on things. Instead of writing your own version of a popular blog in your industry, take a new approach and explore the idea in video form, with insights from market-leading influencers.
The more original your marketing message is, the more memorable it becomes.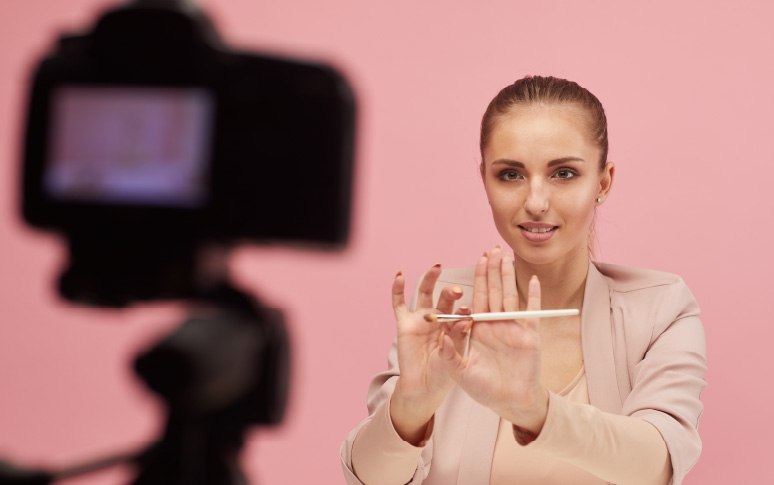 The Components Of A Brilliant Marketing Message
Great marketing messages are custom-made tools to align the benefits and features of your brand, to the needs and goals of your target audience. While each message you produce might differ based on your campaign and the platform you're using, they should all include the following components:
Be Direct:

Great marketing messages get to the point immediately. Consider the difference between, "We know all companies in today's world need to manage accounts more efficiently", with "[Product name] cuts your accounting administration tasks in half".

Focus on the customer:

Your customers are most interested in how your products and services can help them. Focus on their pain points first. Instead of saying "We designed our software to be easy to use" say "You'll master this software in 5 minutes or less".

Use the right language:

Jargon and confusing industry terms often get in the way of a great marketing message. Step into your customers shoes to write content based on how your audience speaks. Steer clear of complex language and keep words simple.

Add a human touch:

Great marketing messages make you feel like you're chatting with a trusted friend, poor messages sound overly robotic. Compare "Quick response times for all customer queries", with "We'll always be here to help".

Be Concise:

The most memorable marketing messages are often the simplest. Remove any clutter from your messages to make a stronger impact. "No surprises. Ever", is much more effective than "We'll never add extra fees to your bill".

Make it easy to understand:

While metaphors and similes are fun, they make it harder for audiences to decipher your message. "We'll be the Ace in your marketing deck" could go over the heads of some customers. Try "We make your ads stand out".

Remember emotion:

Customers make purchasing decisions based on emotion. A great message will immediately make your clients feel happy, relieved, or excited. "Tailored cat food that's just purr-fect" is more likely to make customers smile than "Custom-made cat food" on its own.

Be visual:

The human brain processes images 60,000 times faster than text, and 80% of people remember what they see, compared to 20% who remember what they read. A highly effective marketing message will always benefit from visual elements.

Consistency:

Though the exact message you send with every marketing campaign might change, the elements highlighting your brand should stay the same. Use your brand guidelines to ensure everything from your unique voice to your brand colors are consistent.
Effective Marketing Messages And Why They Work
Marketing messages work best when they're emotional, engaging, and straightforward. There are countless examples of companies using their marketing message to make the right impact today. Here are a handful of the top competitors.
Always
The Always brand is one of the better-known in the world for creating emotional, meaningful marketing messages. Always focuses on helping all women to feel their best, no matter their shape, age, or origin.
In 2013, the company launched the #LikeAGirl campaign through collaboration with Holler and Leo Burnett Chicago. The marketing campaign caught the attention of a younger audience of 16 to 24-year-old girls Always had begun to lose touch with. Managed mostly on social media, the ad looked at turning the phrase "Like a Girl" into a positive thing, as a way of empowering younger women. 94% of customers since have agreed that #LikeAGirl has encouraged young girls to be more confident. Three times as many girls now have a positive association with the phrase "Like a Girl" too.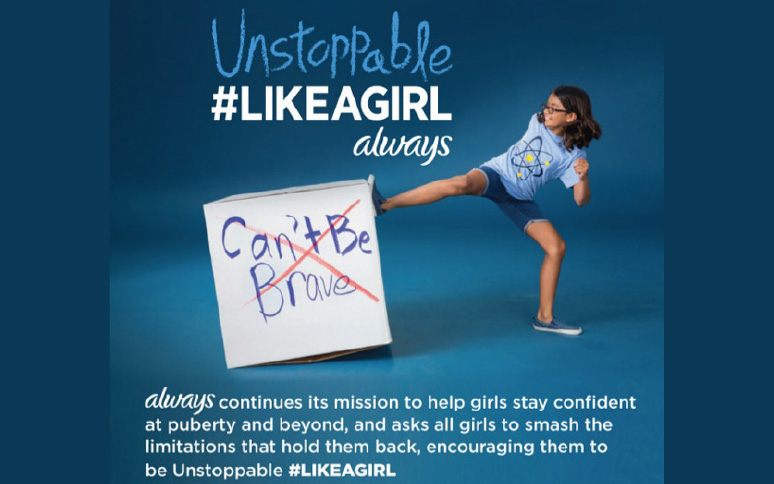 The British Army
One of the most important parts of developing a highly effective marketing message, is understanding your audience.
During a recruitment campaign in 2019, the British Army looked at ways to change common perceptions about their millennial audience around, by focusing on what makes modern people special.
Phrases like "Snow Flakes, Your Army Needs you and Your Compassion" spoke to the group's audience on a more effective level. Combined with marketing slogans like "Find Where You Belong", the campaign helped potential recruits see the army as a place where they could find community. The design of the flags was also interesting, paying homage to the original posters of World War 1.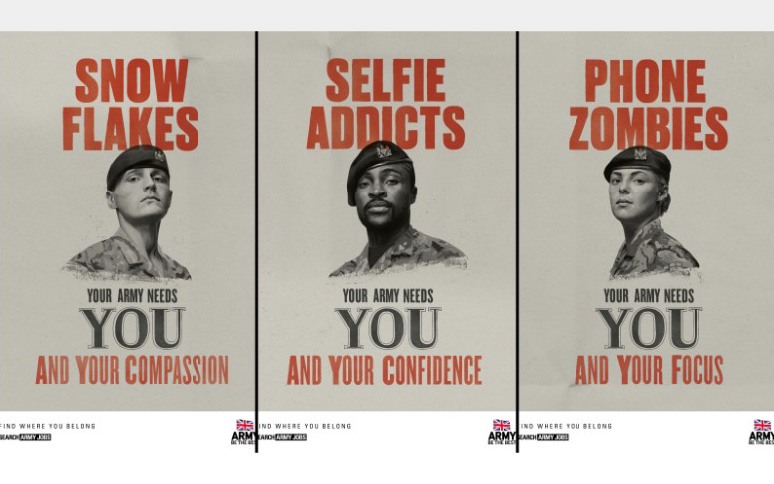 Oribi
Thinking outside of the box is a crucial part of building a good marketing message. Oribi, a company focusing on Analytics for marketers, immediately grabs attention with its Facebook ads telling customers to "Say Goodbye to Google Analytics".
Oribi quickly and concisely promises their audience an easier way to learn more about target customers without having to deal exclusively with Google insights. On top of that initial eye-catching headline, Oribi also lists the benefits of its service in quick, customer-focused bullet points, like "Create funnels in seconds".
The company further strengthens its brand presence by using custom-made videos with puppets to add a little humour and humanity into its ads.
Smile Direct Club
Effective marketing messages focus immediately on the features or benefits of your product that are most important to your target audience. This means you need to understand your audience before you start crafting your message. The Smile Direct Club knows its customers are looking for excellent dental care, without the stress of high prices.
The ads created by the team use references to "less than $3 per day" in the headline, to let customers know they can save money. The rest of the content in the ads highlights the other elements customers might consider to be important when making a purchasing decision. You learn the product is "safe", that you can use it "for home", and that it works within 4-6 months: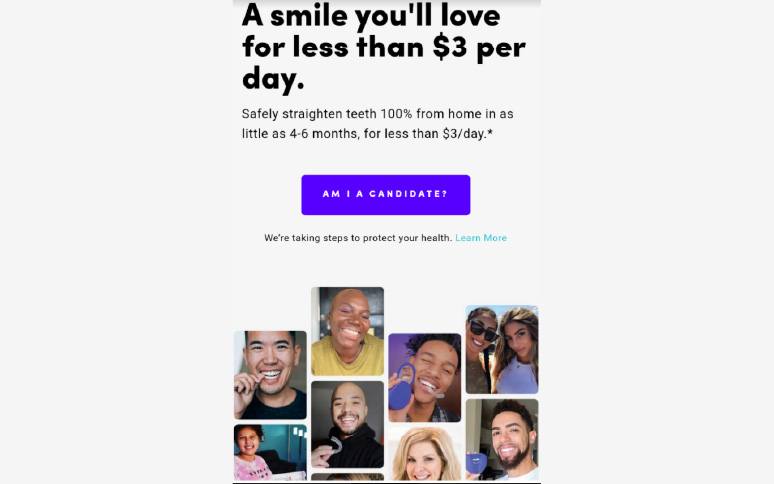 Nike
Marketing messages don't have to be complex to make a lasting impression. The simplest statements often hit the hardest. Nike, a company known for emotional marketing campaigns and engaging phrases like "Just Do It", builds its ads around a sense of belonging.
The main vision of the Nike brand is to create a world where everyone can feel like an athlete. Campaigns with statements like "Where all athletes belong", immediately connect with customers on an emotional level, and promise a unique feeling of acceptance.
Marketing messages like this connect directly with Nike's brand mission, while also ensuring they can reach the right audience (not just professional athletes).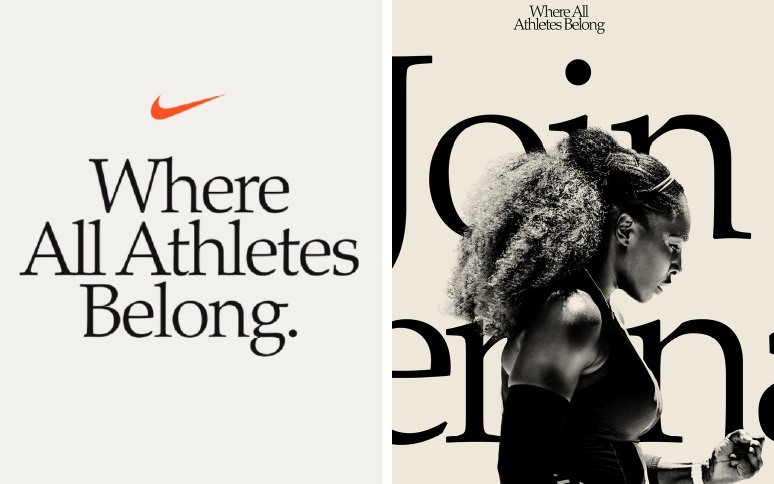 Zoom
One of the biggest video conferencing companies in the world, Zoom has taken the world by storm since 2020. Part of what makes the company so attractive is a unique set of marketing messages. Immediately, Zoom displays itself as an answer to customer problems with statements like "Enabling the hybrid workforce".
Zoom also strengthens the impact of its marketing efforts by creating unique graphics to go alongside each advertisement, animations, gifs, and even hand-draw illustrations help to make the brand seem more approachable. Images also give customers a better idea of what they can expect from the company in terms of functionality.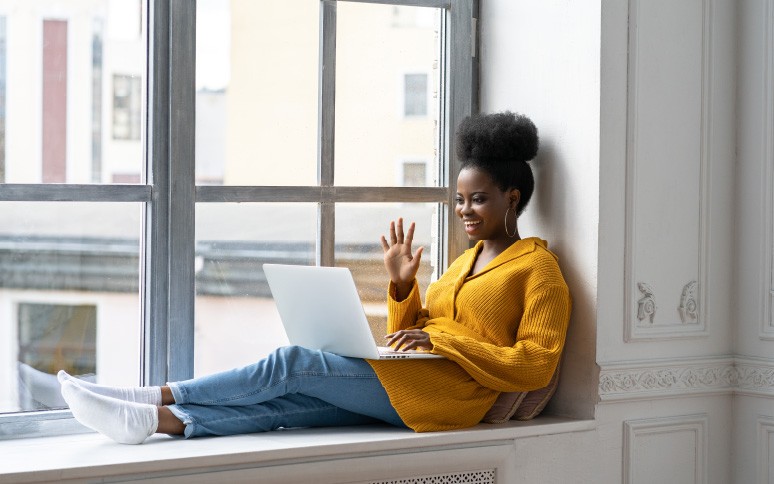 Deathwish Coffee
In a world full of competition, the most unique messages are the ones that make the biggest impact. Deathwish coffee promises customers the "World's strongest coffee", using unique language to make a quick connect ion with its target audience.
Terms like "cult classic levels of caffeine" in marketing messages help the company to seem more established, and let customers know that there are already plenty of happy customers out there. The company even plays around with humorous warning labels like "Warning: Highly addictive", to get customers more excited about the experience.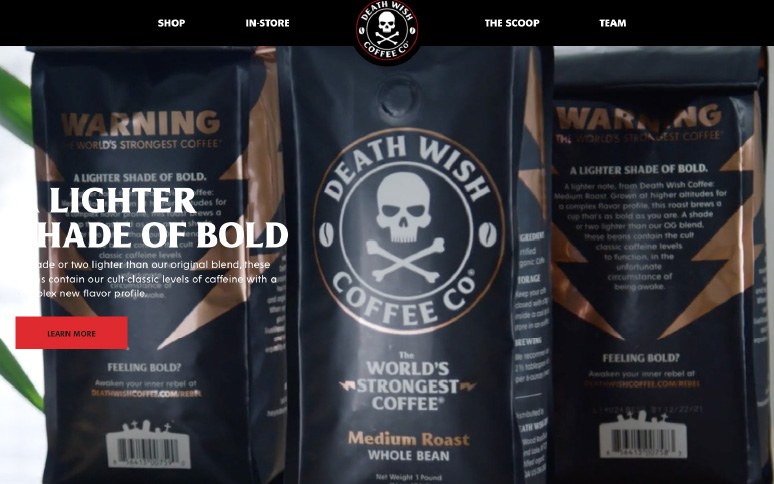 Make Sure Your Marketing Message Resonates
Developing an effective marketing message can be complex. You need to understand not just your customer and brand, but how you can use a combination of language and visuals to elicit meaningful responses from your target audience.
We tend to get wrapped up in writing overly flowery descriptions of our offers on product pages or creating long-winded "About Us" pages. Despite this, in most cases, your marketing message will be far more impactful when it gets straight to the point.
Hook your audience with every marketing campaign by letting them know what you can do to make their life easier. Speak your audience's language so they don't have to waste time translating your words and use emotion to get people truly excited about what you can offer.
Your marketing message is your chance to make your business stand out in a sea of noise, don't underestimate its importance.