You have an excellent marketing strategy, a great product, and a wonderful customer service strategy. So, why isn't your website converting?
Countless companies, probably including yours, spend a lot of money and time attracting potential leads to their site. If your would-be customers see an outdated, clunky, or unprofessional design when they arrive on your homepage, they're probably not going to stick around for long.
Your website is where your search engine optimization (SEO), Pay Per Click (PPC), and social media efforts meet. And no matter how great your advertising efforts might be, first impressions are still 94% design related. If your site isn't as attractive as your competition's, or your navigation is complicated and difficult, then you're not going to win those all-important sales.
If you're not sure whether it's time to improve your website with a redesign, ask yourself these questions.
1. Are You Still Converting Leads?
Your marketing strategies can bring people to your website, but when your clients get there, they're looking for evidence that you're running a credible, valuable business. If your website isn't up to scratch, your customers may assume that you're not a real company, or you're not trustworthy.
Even when trust isn't an issue, a bad website design makes it harder for customers to find the information they need to make a purchasing decision. A better design strategy will improve your website by enhancing your image and showing your customers what makes your company special.
The design of your website hugely impacts your conversion rates. Your site is an online store – one of the finest sales tools available to you today.
2. Has Your Target Audience Changed?
Different kinds of customers respond to different design elements.
The kind of website you'd build for a younger audience in their teens might be colorful, full of playful language, and packed with pictures of younger people using your product or service. A website design for a B2B company might be more sophisticated, with a lot of toned down colors, graphs and statistics intended to prove the value of the product or service.
If your target audience changes, then the components of your website need to adapt to suit a new set of expectations. Think about the kind of images, brand colors, and wording your new audience would respond best to. If your current website is not designed for your current audience, it's time for a website redesign. Otherwise, you will find a whole lot of people giving up before showing interest or making a purchase.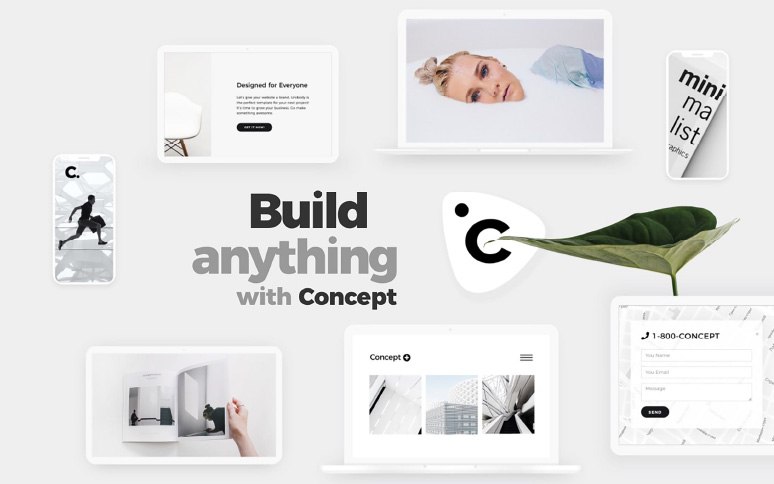 3. Is Your Brand Identity Evolving?
Your website is a crucial asset for showcasing your brand and visual identity.
It's where you tell your customers about your company through your "About" page. Your site also features the colors and images that you want clients to associate with your brand, along with product pages, offers, and even content marketing.
If your brand identity is changing, then a website redesign will help to strengthen the new personality you want to create. If you wanted your company to be more "informal" and friendly, you might remove some of the brand photography on your site and replace it with illustrations.
Aside from changing your visuals, you can update your website copy during the design to show a new tone of voice.
4. Does Your Site Work As It Should?
Clunky, difficult-to-use websites won't convert a lot of customers.
Any update you can make to improve your website functionality and make life easier for your clients will benefit your business in the long-term. Check your site regularly to ensure that pages are loading quickly, and links don't end up going to dead pages. You can check broken links with an app like Ahrefs.
Make sure your contact forms work, and buttons are easy to click on. It's worth testing your site both on a desktop device and a smartphone. All websites today need to be mobile friendly. If your site doesn't load as well on mobile, Google won't rank it as highly in the search results. You'll also miss out on the huge percentage of customers who prefer to browse on their phone.
5. Do You Need To Add New Functionality?
As your business evolves, the features of your site might need to transform too.
A fashion company who decides to let customers create their own custom shoes will need an app on their website where customers can experiment with designs and colors to bring their ideas to life. In some cases, adding this functionality may require an entire website redesign. Other times, you might just work with a designer to add new capabilities.
When adding new features, make sure that plugins and widgets don't damage the performance of your site. If the user interface starts to feel clunky or slow after you add something new, you might need to change your website's framework, or invest in a different kind of hosting service.
6. Is Your Site Optimized For SEO?
Many business owners make the mistake of thinking SEO is only something they need to worry about when designing product pages or blogs. The reality is your SEO strategy should start from the moment you begin building your site. Around 90.63% of pages on Google get no organic search traffic because they're not optimized for SEO on a technical level.
A website redesign will allow you to start from scratch with your SEO campaign, building site maps that help the search crawlers to find pages on your website, and designing mobile-friendly pages. You can also add new keyword strategies and implement structured data to help your site appear for specific searches.
You might even decide to remove old pages that might be harming your keyword strategy, or update pieces of content that are getting organic traffic.
7. Are Your Customers Secure?
Customers can complain about website designs for a range of reasons. If your clients are telling you, they don't feel secure when they're visiting your pages, then you need to rectify the problem. Redesigning your website allows you to add SSL certificates which encrypt the data going back and forth between your hosting provider and customers.
There are other ways you can update security and improve your website during a redesign too, like adding trust symbols like "Verified by Visa" to your checkout pages. Updating checkout pages to make them run more smoothly and offering a range of payment options puts customer minds at ease too.
Even if you're not selling products through your site, it's worth checking your design keeps any information entered by your clients secure. This will stop you from getting the "Not Secure" label on the Google Search Result pages and reduce your chances of being fined due to privacy laws.
8. Is Your Design Up To Date?
Companies don't need to redesign their website every time a new web design trend emerges. But your customers should feel like they're dealing with an up-to-date site. If you haven't changed the appearance of your website in the last five years, there's a good chance you look old and outdated compared to your competition.
Keep an eye on competitor websites to see whether their content is beginning to look more appealing and professional than yours. It's also worth checking out the design trends in your industry. If you've been using parallax scrolling for years, and your customers hate using this feature, it's important to update. Pay attention to the likes and dislikes of your audience.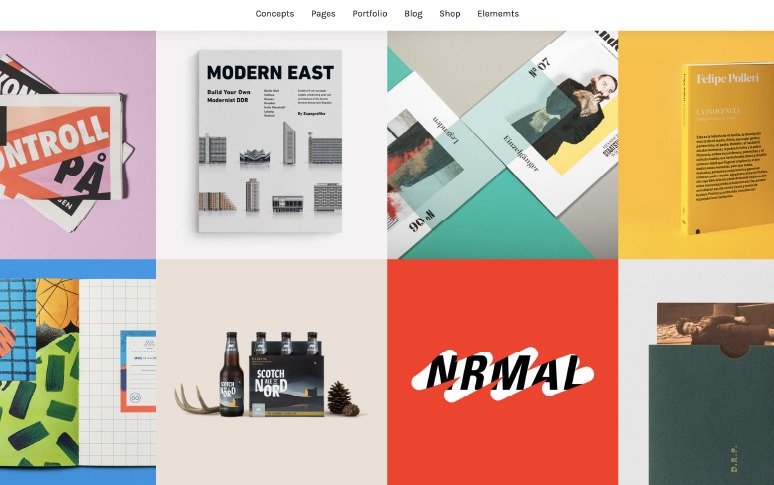 9. Does Your Website Support All Customers?
Website accessibility is an important consideration for all companies, but it's frequently overlooked. Around 61 million adults in the USA are living with a disability. If those people can't access and use your website easily, you're missing out on a huge number of clients.
Making your website more accessible means considering the needs of people with disabilities. Adding alt tags to your images will make it easier for people using screen readers to understand the images and visual content on your pages. Alt tags are also excellent for your search engine optimization strategy.
Other accessibility elements, like making it possible to increase font size, or making buttons larger and more clickable will give your clients a better online experience.
10. How Complicated Is Your Site's Structure?
Site structure doesn't just refer to how your site looks on a desktop or smartphone. Your site's architecture also accounts for how web pages link to each other, allowing users and search engines to navigate your pages. If you've been adding random components to your site for the last few years, then you may have a "Frankenstein" structure that's too complicated for SEO.
Working with a professional on a website redesign which includes internal linking strategies, navigation tools, and nofollow /dofollow links will help your site to run more smoothly. A great architecture improves SEO and boosts your chances of conversions, by helping customers to find the products and services they want.
Time For A Website Redesign?
Redesigning your website

is an important part of keeping your digital presence relevant and up to date. Whether you're trying to improve your customer's experience on your site, or you just want to enhance your brand image, a website redesign will help you to reach your goals and stay one step ahead of the competition.