Communication, collaboration, and understanding. These are the foundations of any great relationship, whether its with your partner, or creative professional.
When you strengthen your relationship with your design partners, you pave the way for better, more effective creations. Why? Because when you understand your creative agency, you know what you need to do to empower their best work. Similarly, when your agency understands you, they're better equipped to deliver the outcomes you're hoping for in your projects first-time around.
Unfortunately, a lot of agency and company partnerships fail because companies don't treat their outsourced professionals like partners.
You can discover how to work with your graphic agency after years of failed relationships, or you can use this article as a guide to avoid the most common hurdles.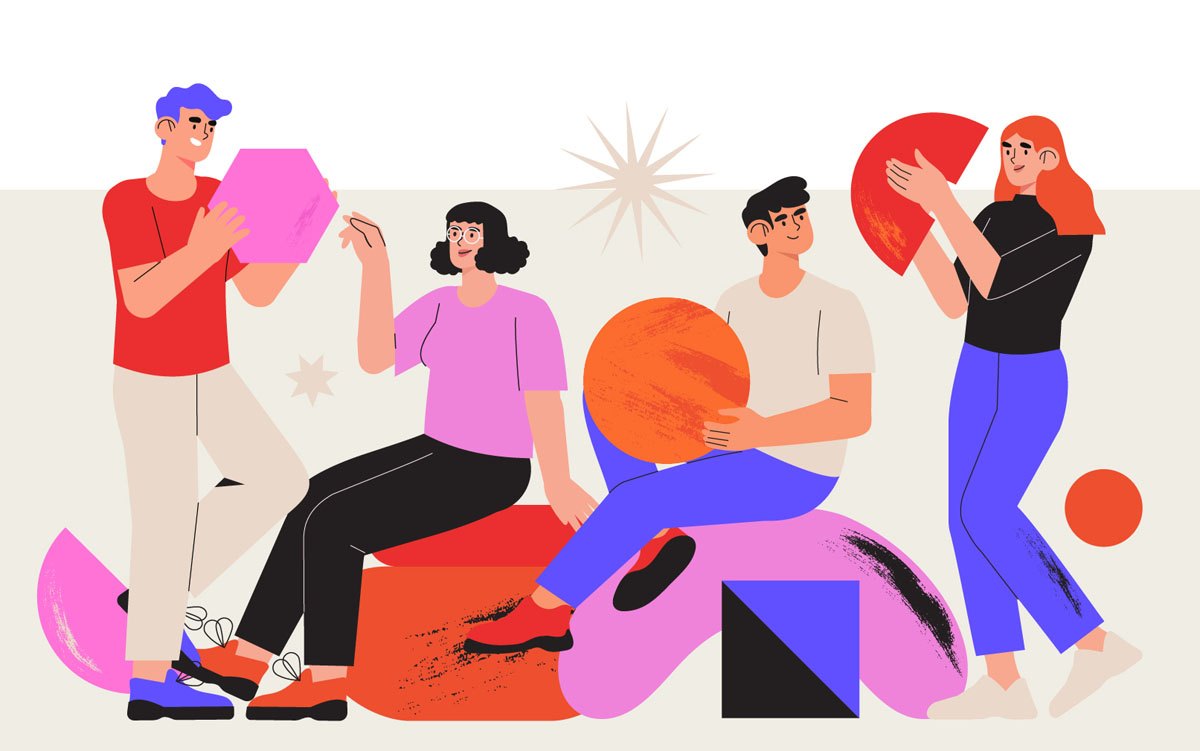 6 Golden Rules For Getting The Most From Your Design Partners
Every professional agency is unique, with its own requirements, production process, and communication style. To get the most from your design partners, you need to learn how to work together, just like people in a relationship learn how to live in harmony.
Here's how to get great work from your agency:
1. Deliver The Best Brief
A creative brief is one of the pillars of success for a company and agency relationship. Briefs are the tools you use to describe what you need to your chosen company. These documents need to include plenty of valuable information, such as:
Your goals, and when you want to reach them
Your branding guidelines
Your budget and expectations
The more detailed and specific your brief is, the less room there'll be for misinterpretation. Some agencies will give you documents which include questions which guide the briefing process.
Be specific:

Explain exactly what you want and when you hope to get it by. Be as specific as you can with your expectations and needs. If you can include examples and extra information for context, this might assist your agency.

Get input:

Everyone in your team should be aligned on what you're trying to accomplish. Don't just dash out a creative brief with no insights from your colleagues, or you might end up with a design that has no executive buy-in.

Answer questions:

Not everyone will be as familiar with your business and industry as you. Be prepared to answer as many questions as possible. Avoid acronyms and buzzwords that may confuse your agency.

Do your research:

If you're working with a design company on a logo or a new website, it helps to have done your research in advance. Find out what kind of colors your customers respond best to, and what designs your competitors use, so you can avoid blending in with the crowd.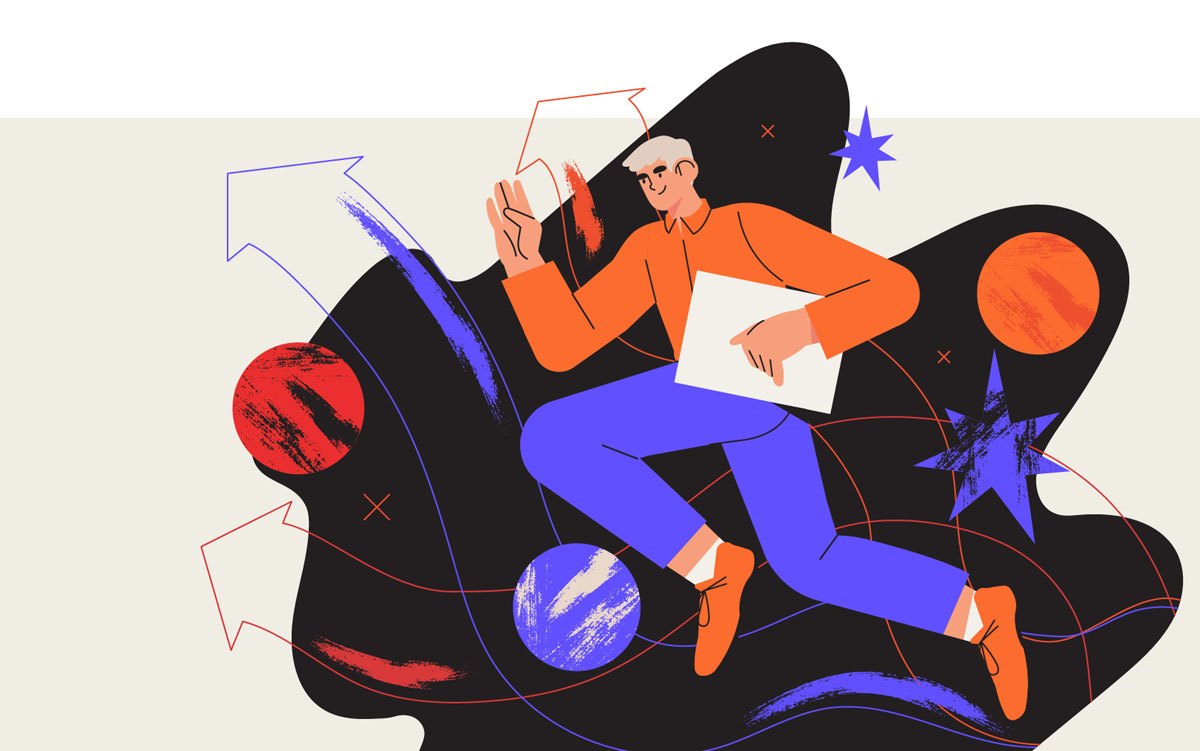 2. Communicate Effectively
Therapists say communication is the key to any relationship. This is true if you're trying to get the most from your design partners too. There will be a number of key communication points in your interactions with your agency, starting with the initial meeting.
Make introductions:

Get to know the people in your agency team, and who you're going to be working with most often. Ensure your agency also knows who to reach on your team when extra guidance is necessary.

Go over the brief:

In your initial discussion, talk about what you want, and get an insight into the creative agency's process. Discussing project details during this time will help you determine what's possible, and realistic.

Ensure both teams are aligned:

Make sure everyone knows the goal and understands what their role is in the project. Ask and answer questions and ensure that there's an easy way for people to get in touch if they need to discuss things later.

Include the right people:

All key stakeholders and decision makers need to be present in the meeting. Don't miss anyone out.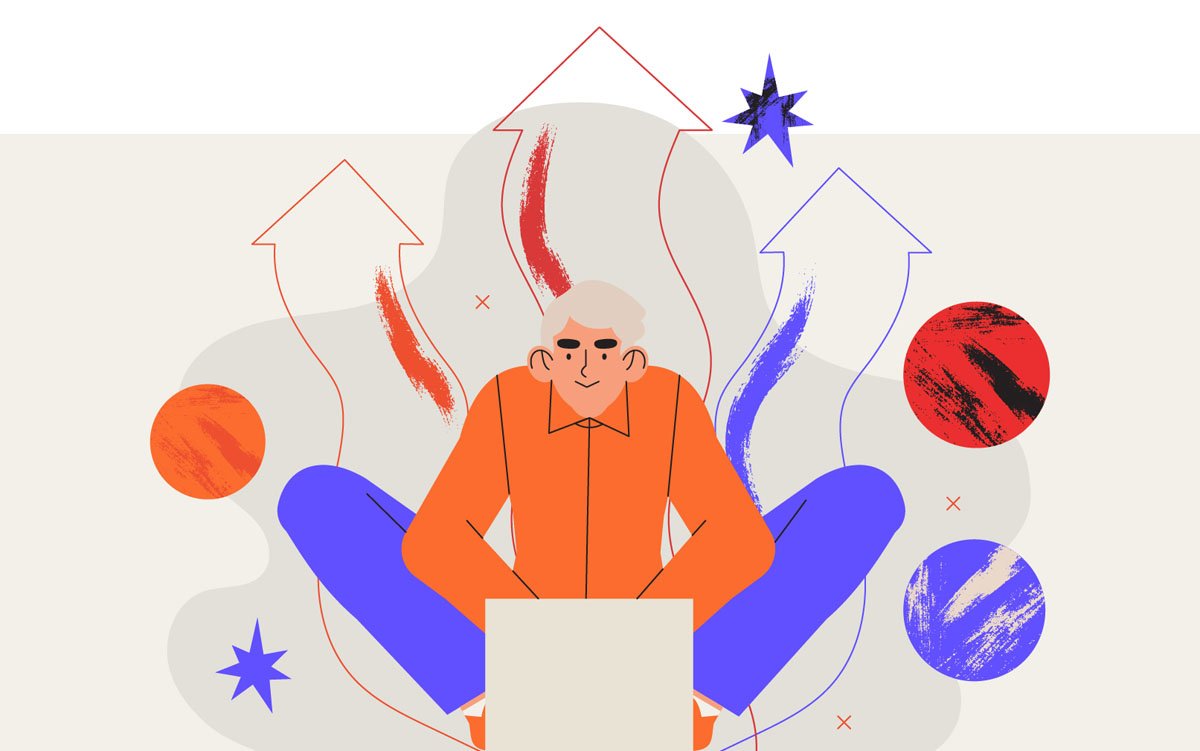 3. Understand The Process
When learning how to work with your graphic design agency, you'll discover that each creative professional has a specific production process. This framework starts with "discovery", the phase when your agency speaks to you and gets the information required to make a great decision. The following stages may include:
Insight:

After the initial discovery session, agencies will surface insights about their thoughts on a specific project, and issues which may need to be addressed.

Ideation:

In this stage, you and your team will brainstorm what's going to happen next. The creative team will often pitch creative concepts in this stage.

Execution:

Your team will begin creative execution, iterating and creating content based on feedback from you.

Measurement:

Here, you'll track the outcomes of the projects, and the process you're making towards your goals.

Changes or Approval:

Finally, you can finish the project with an approval from all stakeholders. If you need to suggest edits first, try to give feedback as quickly as possible.
Every part of the project must be properly signed off by all the right decision makers before the next step begins.
4. Show Trust
To get the most out of your design partners, you need to understand their unique skills. It's great to give your agency feedback about each part of the project, but you shouldn't be micromanaging everything the team does. Back-seat designing can make it difficult for your team to demonstrate their true potential.
Step back:

Know when to give your insights on a design or idea, and when to step back. If you're messaging your agency 12 times per day, this might be too much.

Listen:

At times, your agency might suggest taking a different approach to a project. If this happens, be willing to listen and get their insight. These professionals have a lot of experience working with companies like yours. They may see potential in areas that you miss.

Keep the creative spark alike:

Don't say "no" to ideas straight away. Give agencies a chance to demonstrate what they mean and help you visualize the outcome. Saying "no" too often can drain a creative company's motivation.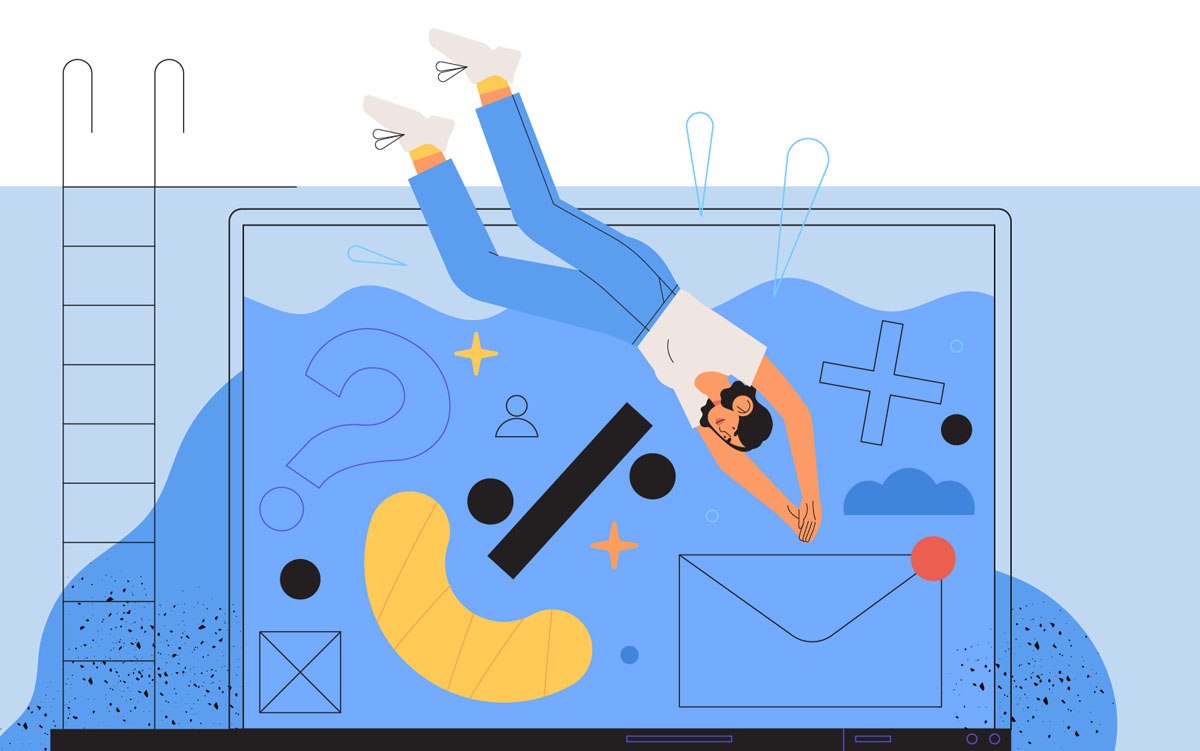 5. Learn How To Collaborate
Making sure you don't micromanage your agency is important, but that doesn't mean you should go silent on them. Your design partners do need your feedback and input at times. With that in mind, learn how to collaborate:
Share inspiration:

If you have an idea of a logo style that you love, don't be afraid to send your agency examples. They'll be able to get a good idea of the personality or image you're trying to create this way.

Provide information:

Giving your design professionals access to creative information, like branding guidelines and your company's story will help them learn about you. It's also worth sharing knowledge on things like your customer personas, and your biggest competition.

Address issues quickly:

If issues do arise, find time to talk them through with your agency and deal with them together. The faster a problem is resolved, the quicker the rest of the project can go ahead as planned.

Get involved:

If your agency asks you to get involved in brainstorming sessions or the initial discovery process, don't step back. This is your chance to really put your ideas down on paper. Remember, there are no wrong ideas.
6. Shed False Expectations
Design agencies are experts in their field, capable of delivering some of the most important branding components, from logos to websites. Just like any professional, these specialists have their limitations. Before you begin a partnership, make sure you know what's possible.
Is the budget realistic?

Every business wants to save money, but large design projects cost money. The more you need from your agency, the more you need to spend. Make sure you understand how much everything is going to cost.

Is the timeline reasonable?

Speed is important when you want to get your brand out there fast. How quickly can your agency deliver your project? If they're working with other companies at the same time, you may have to wait longer.

Are your requirements fair?

No matter how great it might seem to have a logo with a 5-minute animation sequence, it's not realistic. Be willing to accept the limitations of what's possible when you're discussing ideas with your agency.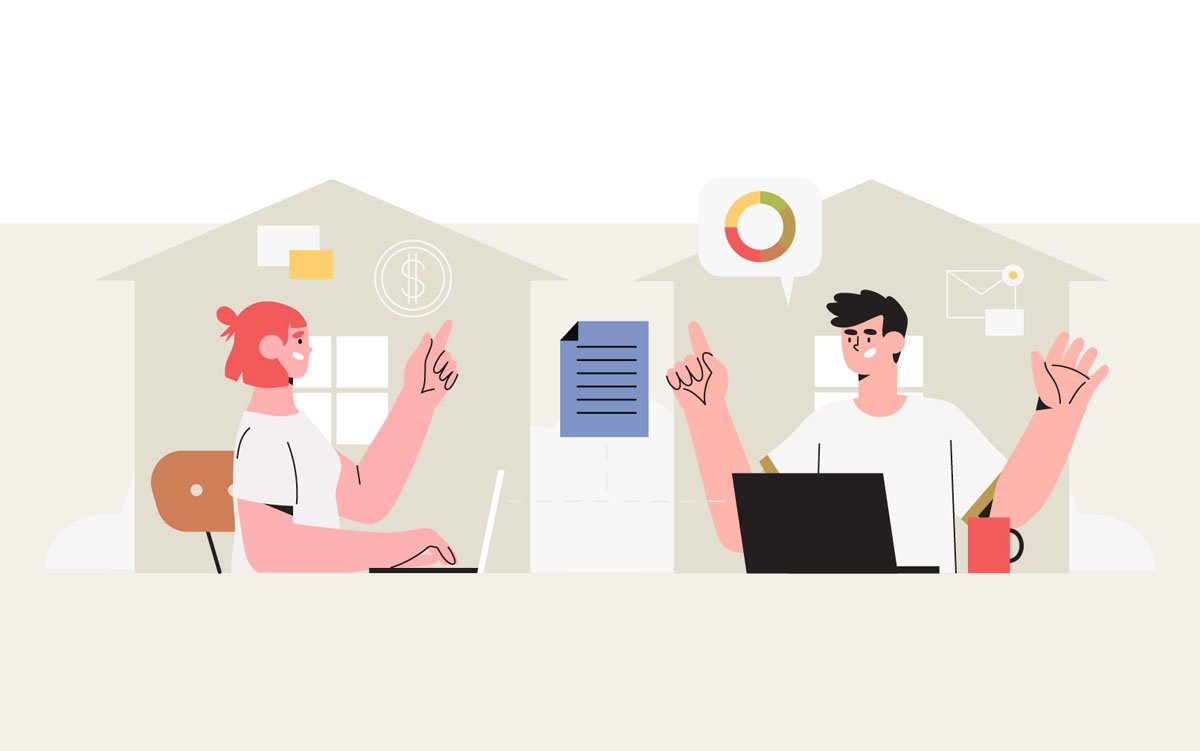 5 Tips To Strengthen Your Relationship With Design Partners
The best relationships with design agencies span several months, or even years. You may come back to the same professionals for every marketing project and campaign. The better your relationship with the team, the more you'll accomplish.
So, how do you strengthen this crucial relationship?
1. Set Expectations
From day one, make sure you know what your agency can and can't offer. Some design groups are excellent at providing animations, visual effects, and logos, but they might not be the best choice for things like copywriting and site SEO. Ask your agency exactly what they can offer, and request insights into other companies that you can access for extra help.
Align creative teams:

If you need to use a separate company or agency for certain pieces of your marketing and branding projects, make sure they align with the agency. Introducing your contractors will help them to work together on projects like website design and product packaging, which may require cross-over.

Stay with the same agency when possible:

Taking the time to strengthen your relationship with your design partners means you get to work with a company that understands your business and your goals. Staying with this team will save you some crucial time on training and informing another professional.

Know your options:

Knowing your options means understanding what kind of agency support you can get. Some designers work on a retainer or lifetime contract, others are there to help you on a freelance basis, when you need them.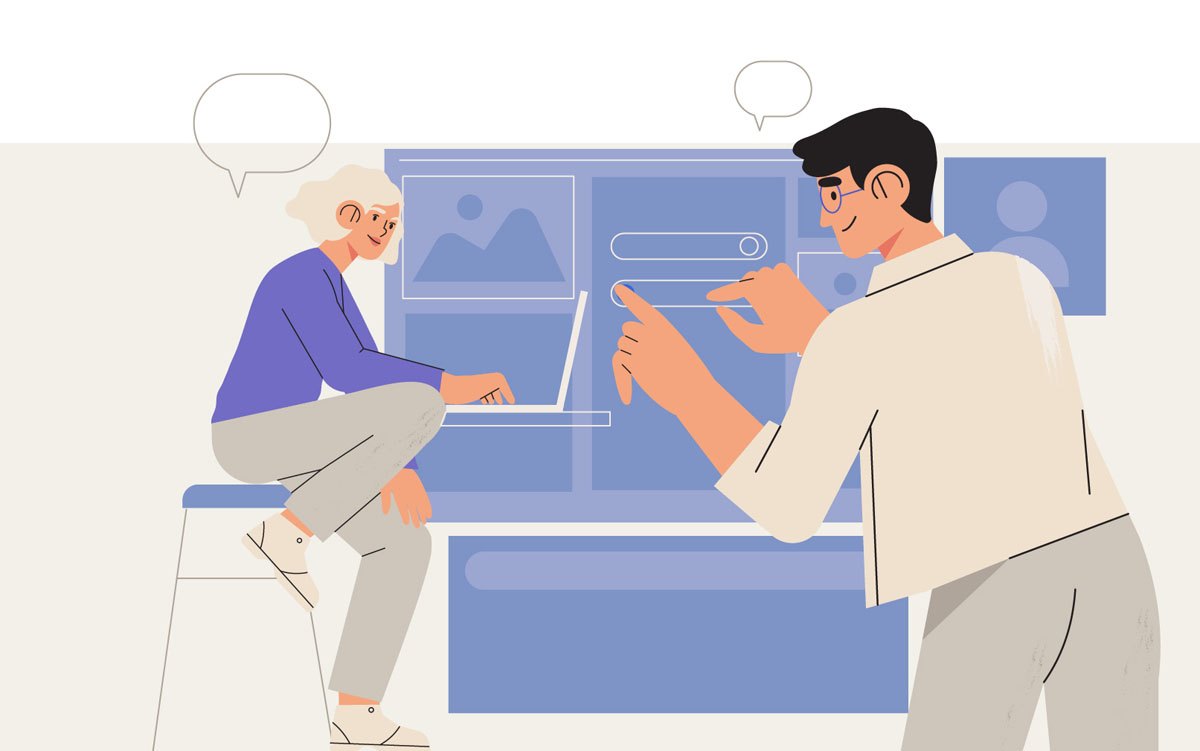 2. Create a Feedback Loop
The creative process is made up of various moving parts. You might be working with a designer, copywriter, animator, and videographer at the same time. The last thing you want is for miscommunication and confusion to interrupt your workflow. Creating a feedback loop ensures that everyone communicates more effectively:
Identify points of contact:

Know which team members will be responsible for monitoring and managing things on each side. What's everyone's job, and what's expected of them?

Speak up:

Talk to the agency if you need answers on something, or you have a concern. Don't wait until the last minute to say something if you have an issue. Fixing a small problem takes much less time than starting from scratch.

Talk solutions:

Explain why you're unhappy with certain choices. "I don't like blue" isn't very conductive feedback. "I'd prefer a more bold, confident color" gives your creative agency more depth.

Consolidate feedback:

If you want to get the most from your design partners and you're not working in the same physical space, consolidate communications. Having a chat channel where you can make notes about the project will make it easier for your agency to track down important information.

Be responsive:

You have a certain responsibility for ensuring everything moves according to your deadlines. If you don't respond to your agency quickly enough, you need to wait longer for results.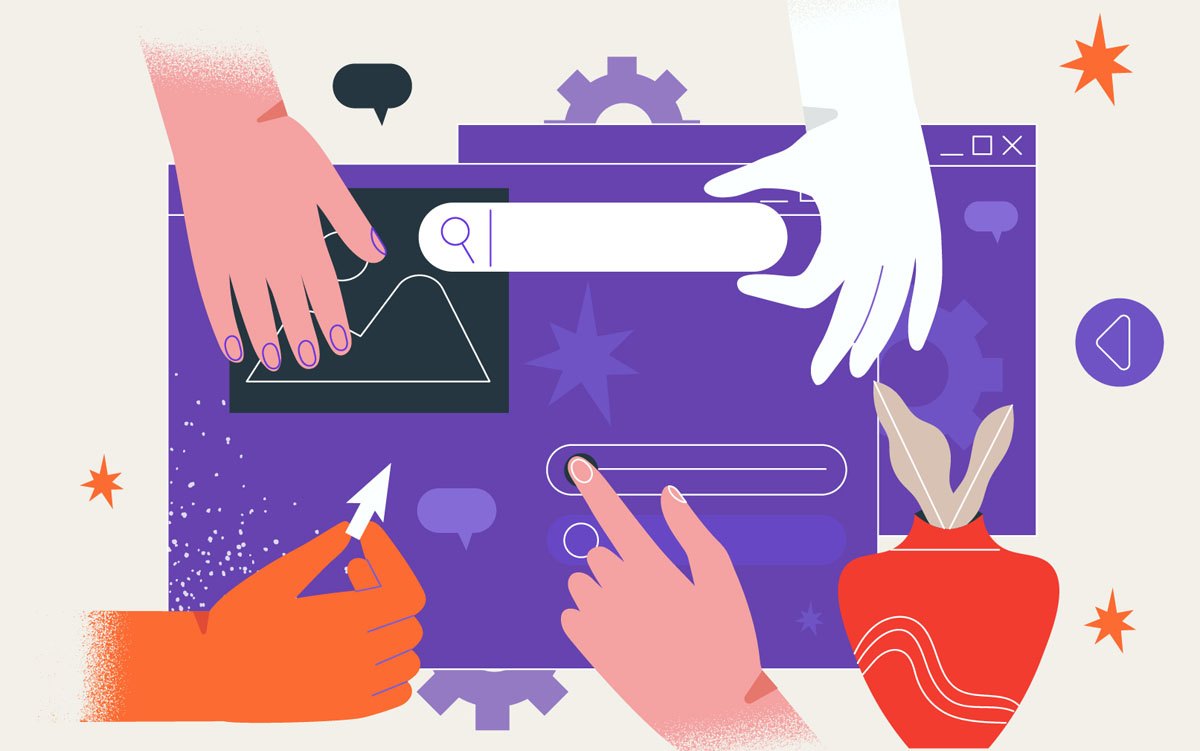 3. Treat Your Agency Like a Partner
Treating your design professionals like partners means providing them with respect and support when they need it. Listen to your agency and take their feedback into account when working on each new project. The more discussions you have about things like branding, advertising, and tone of voice, the better the understanding between you will become.
Keep them connected to your team:

Ensure your agency has a way to contact all of the crucial members of your team for each project. This includes any contractors, marketing professionals, business leaders, and stakeholders.

Give them time:

Don't hound your agency with constant questions about whether they're "nearly done", or when you're going to get the next draft. You set timelines at the beginning of your project for a reason.

Ask them for feedback:

There are two parties in any relationship. You won't accomplish much if your agency is always willing to answer questions and accept feedback, but you don't act the same way. You might be able to offer better briefs if you provide more information, or perhaps your agency could benefit from more information about your business.
4. Handle Financials Correctly
Managing the financial part of a creative agency relationship is often among the most difficult part. Before you begin the collaboration, ensure your Statements of Work are clearly defined and understood. You and your agency should have the same vision of what kind of prices you can expect to pay for different projects, and when payment is due.
Timing:

Agree on how you're going to make your payments. This might involve paying a deposit ahead of the project and paying the remainder after. Always ensure that you pay on time. Agencies won't want to continue working for companies they need to chase.

Keep records:

Keep track of all the projects you issue to your agency, and when they've been completed. This will help you to track the work that you're paying for and calculate ROI at a later stage.

Be transparent:

If you have an issue with any payments or budgeting concerns, make sure your agency is made aware immediately. Transparency and honesty are crucial in any relationship. Many agencies will be understanding if you're clear about the problem.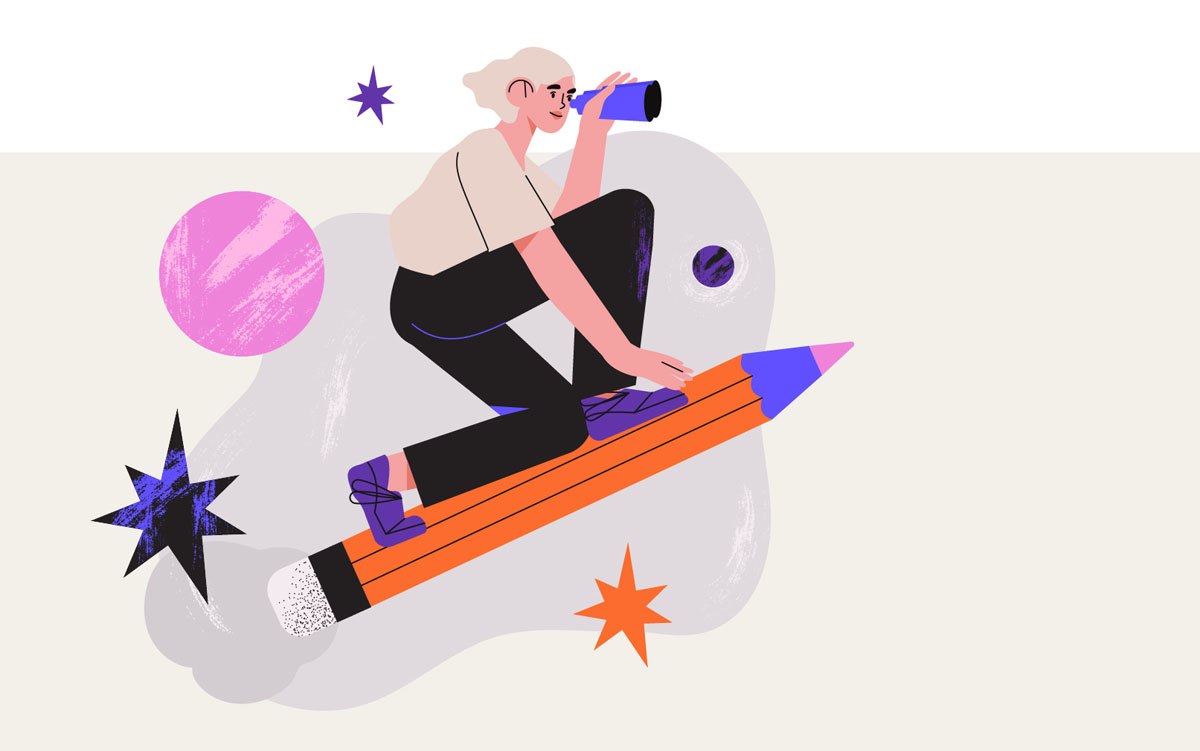 5. Always Track Your Results
Tracking results is how you demonstrate the success of your agency relationship to shareholders and business leaders. It's also an important step in helping you to decide what kind of branding and marketing campaigns you should be investing in.
Look for agency reports:

Many creative design agencies can help you with tracking things like website visits, or SEO rankings. If your design professional can't offer these reports, they may be able to advise you on which metrics to track, and how.

Know your metrics:

Understand what you need to measure to see the right outcomes. If you want to know whether your new social media image and logo is attracting more attention to your company, you can check things like follower count and engagement level.

Understand the terms and conditions:

If, for any reason, you're unhappy with the results, make sure you know what your agency's terms and conditions are regarding edits and changes. Many creative groups will be willing to work with you on finding a fix.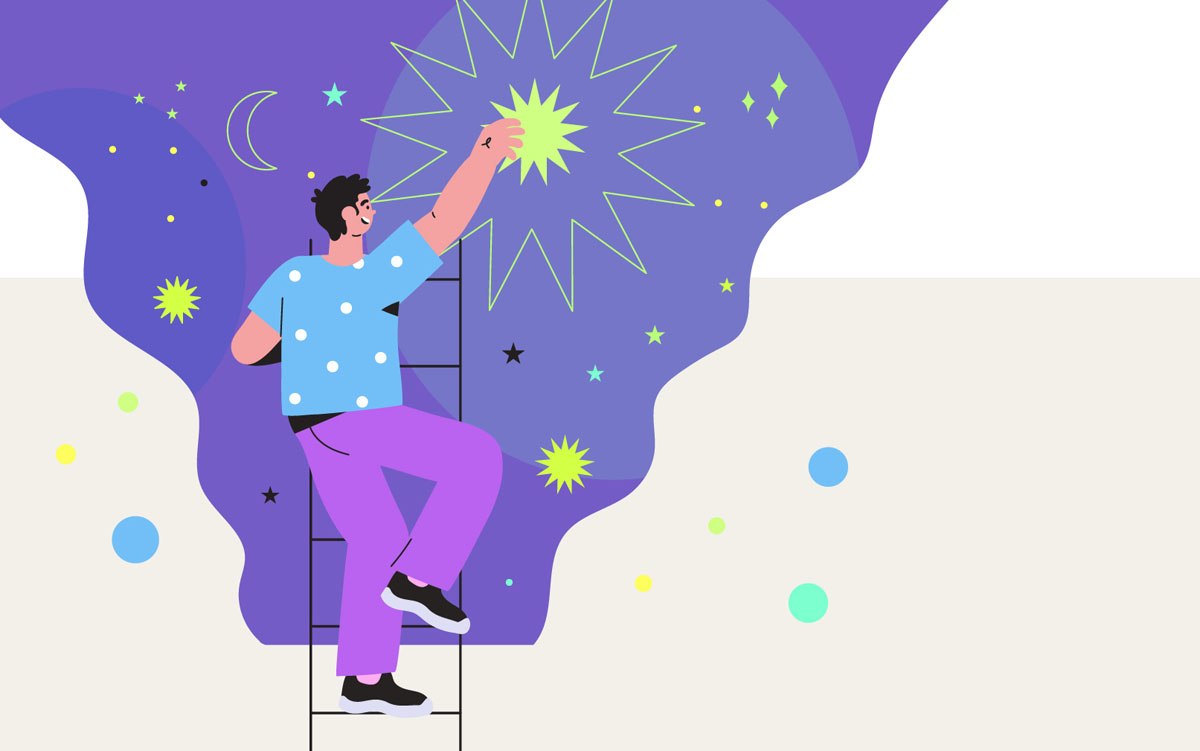 Learning How To Work With Your Graphic Design Agency
Teams work better together when they're aligned towards a shared vision, capable of excellent communication, and equipped with the right information.
When you start a new relationship with a design agency, you're investing in the future of your brand, and the development of your company's image. A good relationship with your agency not only boosts your chances of getting the results you want, but it also means you have a reliable set of professionals to turn to every time you need assets for a new campaign.
Treat your agencies like partners, and they'll ensure you have what you need to reach your goals.