Every day, over 306 billion emails travel between users. Only a handful of those messages will lead to positive action, purchases, and customer loyalty.
With email marketing campaigns, companies have the power to connect with customers wherever they are, on a platform ripe for engagement. But, with so much clutter competing for attention in the inbox, making sure you earn conversions requires careful planning.
Used correctly, an advanced email marketing strategy unlocks some of the biggest returns on investment of any promotional tool. The challenge is figuring out what kind of messages drive your leads into action.
Better Email Marketing Starts With The Click-Through Rate
There are countless metrics to consider in email marketing when determining how successful your campaigns are. Today's companies look at things like open rates, unsubscribe levels, and even "engagement rates". Click-through rate is often the most important factor in determining whether your emails are driving genuine results.
Your click-through rate demonstrates how many people are clicking on the links in your email. Benchmarks vary for the kind of click-through rate most companies can expect. Constant Contact notes that average click-through rates for all industries is 11.3%. Of course, this number can vary depending on your business and customers.
The more "click throughs" you get, the more chances you have of converting your customer. With each click, your clients land on a specific page on your website, designed to drive a sale. You can optimize and enhance your click-through rates by:
Getting Customers To Opt-In
The first step is making sure customers actually want to receive your emails. Whether you're using double or single opt-in methods, your subscribers need to agree to voluntarily receive your messages. If you're not getting opt-ins, you risk connecting with customers who don't want to see your content and send your messages straight to spam.
This wastes email marketing budget, harms your sender reputation, and even puts you at risk of privacy and compliance issues. The double opt-in option is often the best way to make sure the people you contact want to hear from you. This strategy involves asking a user to click on a link sent to their email to authenticate their sign-up. You might lose a few uninterested customers this way, but the people who do sign up for your list are more likely to convert.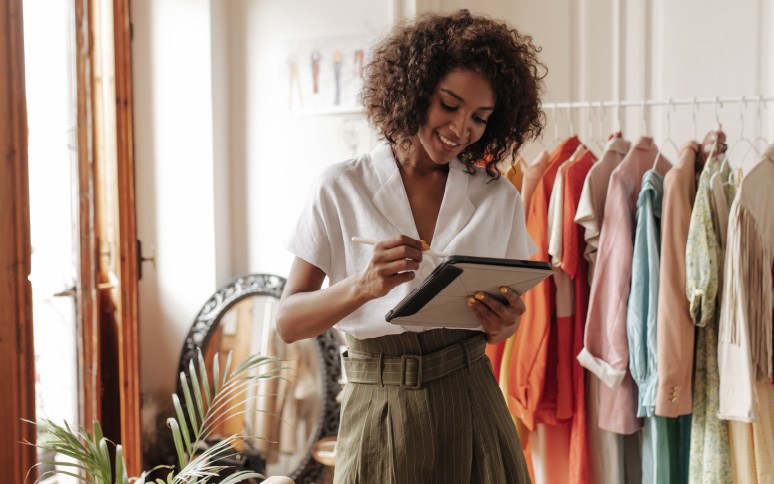 Nail The Subject Line
If your customers don't open your emails, they can't click on your internal links. Around 34% of customers say the subject line is the most important factor in encouraging email opens, and 69% of people will mark an email of spam before opening it, after reading the subject line. Boost subject line quality by:
Asking questions in your subject line or creating curiosity: Try something like "Do you know these top email marketing tips?" or "People say this is the best email marketing tip".
Using fear of missing out (FOMO): Make sure your customers don't want to miss out on opportunities with lines like "don't miss out on this sale"
Including emojis and symbols to make your emails stand out in the inbox: Ensure your customers respond well to these icons before adding them to your design.
Keeping emails subject lines short for mobile devices: Remember the majority of your customers are likely to be viewing your subject line from a smartphone.
Improve Email Formatting
Mastering email formatting makes a big difference in how likely people are to engage with your emails. Formatting needs to be simple, straightforward, and built with user experience in mind. Some of the ways you can boost your formatting include:
Design for mobiles:

Design for smartphone users first, as more people now read emails on mobile devices than computers. Buttons and links should be easy to access even on a smaller screen. Check the legibility of fonts too.

Don't hide crucial information in images:

Any set of effective email marketing tips will tell you that adding key information to emails is bad for email accessibility. If emails are blocked on a user's device, they'll miss out on vital information.

Get the width right:

Emails that are too narrow or too wide make a bad impression. Solve this by working with design experts to create responsive emails. These are emails which adjust dynamically to suit the screen size.

Make it scannable:

Avoid having too much text in an email. The content needs to be easy to scan, with plenty of images, bullet points, and sections to break things up.
Work On Your Email Content
The content of your email marketing campaigns is the factor most likely to generate conversions and click-throughs to your website. Once customers choose to open your email, the content is what convinces them to take the right next step.
Content can feature everything from snippets and quotes form your latest blog posts, to animated videos, gifs, and thumbnails to keep your customer's attention. Plenty of imagery is often a good choice with email marketing campaigns, as too much text can be overwhelming. Great ways to update your email content include:
Experimenting with different media: Use pictures, videos, and text to see what generates the right response from your target audience.
Experiment with different offers: Figure out what convinces your customers to click through to your website by sharing different kinds of offers and incentives.
Include social sharing buttons: Adding social sharing buttons to your emails makes it easier for your customers to do some of the marketing work for you.
Segment And Personalize Every Campaign
The number of companies personalizing emails based on past purchasing behavior is increasing. Over the years, companies have discovered customers are more likely to respond to messages designed specifically for them. Segmenting and personalizing your campaigns improve your chances of being able to convert your customer, by focusing on what matters to them.
Grouping customers based on their purchasing history is just one way of personalizing your campaigns. Another option is to make segments based on customer demographics, like age or gender, or to focus on things like location. Even the smallest amount of personalization, like adding your customer's name to an email, can significantly improve click through rates.
Many email marketing software solutions come with tools to allow for easy access to segmentation and tagging tools to help you keep track of your customers.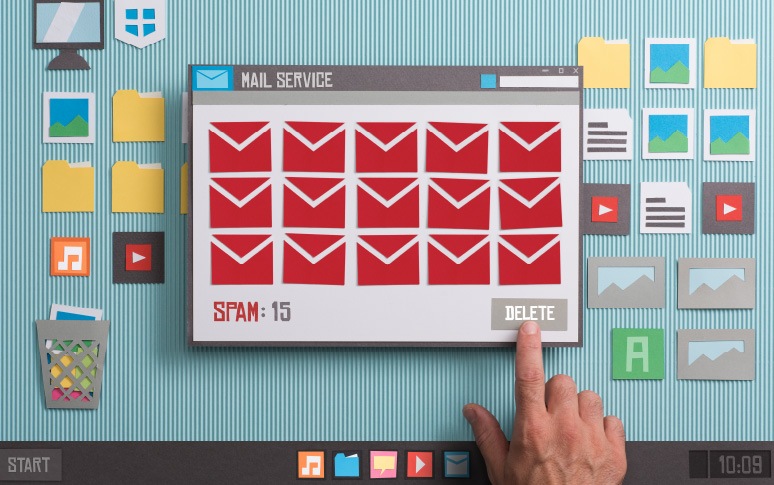 Work On Your Timing
Timing is another crucial factor in getting people to click on your emails and visit your website. If your email arrives when people haven't got a moment to read it and act, it's likely to be forgotten. Studies suggest the best time to send emails is between 9 and 11am.
This timing strategy may differ depending on your customers though. The best way to ensure you're getting timing just right is to examine your email analytics. Reports from your email marketing software should show you when people are most likely to open your emails and click through to your website.
Build Trust
One of the most important factors affecting whether people click on your email links, is whether they trust your company. With phishing scams more common than ever, your customers need to feel confident they're not going to be caught out with a fake link.
Your sender reputation is crucial to building initial trust. Sender score improves the more people click on your emails and keep them in their inbox. You can also build your trustworthiness by:
Using an email address with a person's name
Including a photo and signing the email from a real person
Including social media links (they improve click through by 158%)
Including social proof in your emails in the form of reviews and testimonials from other companies also helps to generate trust for more click-throughs.
Nail The CTA
A clear call to action wins more clicks in most campaigns. Give the people reading your emails a direct insight into what they need to do next after they're done checking out your content. Focus on the benefits of taking action for your customer.
If you're asking your clients to click through to your website to sign up for an event, your CTA might be something like "Register now for a free download". Call-to-action content should be straightforward, short, and easy to understand.
Test Everything
There are a lot of tips and guidelines available for companies in search of effective email marketing tips. To really ensure you're getting the best results from your campaigns, you need to build on that advice with your own discoveries and information. A/B testing is the best way to do this.
With A/B testing, or split testing, you examine the performance of various elements of your emails, to see how different factors can improve click-through rates. You might test the messaging, the preview text, email subject lines, and visuals.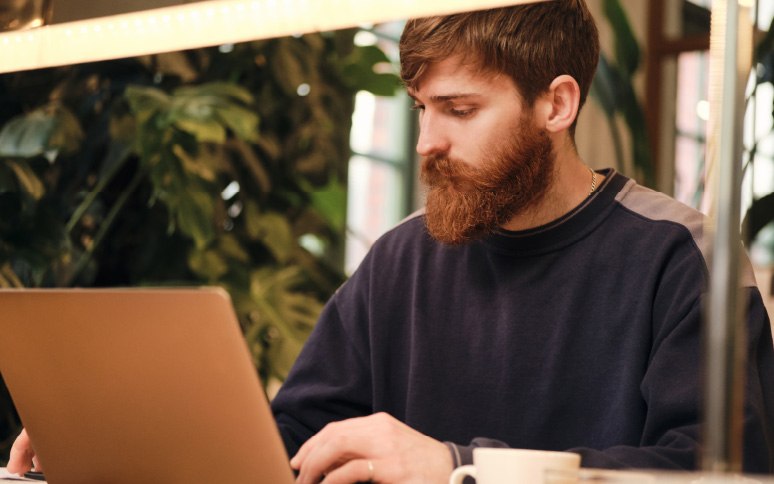 5 Email Design Best Practices
78% of marketers in 2020 said email is crucial to the success of their company. Not just any email effort will do. An advanced email marketing strategy combines valuable content and segmentation strategies, with eye-catching and meaningful designs.
Here are some top tips to help boost your email design.
Consider How Your Email Looks In The Inbox
Most email design tips focus on the appearance of an email after a customer opens it. You also need to think about how your content is going to look in the inbox, situated alongside other messages from similar companies. The subject line (mentioned above) is a good way to enhance the appearance of your email. Other points to consider include:
The from name:

You can adjust who each email provider says the message is from to let your customers know exactly who they're communicating with. A business name is often the best choice here.

Pre header info:

The pre-header portion of your email appears just after the subject line, showing a couple of words from the top of an email. You won't have a lot of space here, but adding emojis, or your customer's name is a great way to capture attention.

Emojis:

Though not all email platforms can show emojis, many are becoming more capable in this area. Adding emojis to both your subject line and pre-header info immediately grabs audience attention.
Use A Consistent Branded Template
Whenever a customer opens your email, they should know immediately who it's from. Creating a high-quality custom email template should ensure you give your customers a consistent experience. Each email should follow the same basic format, with your logo and brand colors evident throughout. Think about other design elements like tone of voice and photo choices too.
Writing a few pointers in your brand guidelines can help keep your emails on-brand, such as:
Using the same tone in emails to complement your other content
Incorporating the same fonts and colors you use in your other branding
Include a link to your website, logo, and links to social media
Some email marketing software solutions feature pre-made templates and themes to help you get started. If you want a more eye-catching and memorable appearance, you can work with a designer to create your emails from scratch.
Focus On User Experience
When designing an email marketing campaign, it's crucial to keep your customer's experience in mind. Start by thinking about how your audience is going to view your content. Can they quickly and easily scan through different segments of your email to find the information they need? Are there plenty of visuals to add context to the content?
Most design professionals will help you to optimize your layout according to your target audience. This could even mean implementing accessibility features, to ensure everyone can enjoy your message with ease.
One of the best ways to enhance user experience with design is to access responsive design features. Responsive design adapts the template you use to the customer's screen, so your content fits perfectly on any device.
Implement Plenty Of Visuals
In today's fast-paced world, customers aren't looking for huge chunks of text in their email marketing campaigns. The best advanced email marketing strategy is one that conveys plenty of useful information with the help of meaningful visuals.
Keep your text as concise and straight-to-the-point as possible, then use visuals and links to convey extra information. When sending an email that links back to your latest blog post, you could use a quick quote and an image customers can click on to visit the post themselves. This is often much more compelling than large paragraphs of text explaining the post.
The right email marketing designer will be able to create custom graphics, illustrations, animations, and even short videos to make concise emails more eye-catching.
Use An Email Signature
One of the easiest ways to improve the professional impact of your emails, an email signature is a fantastic way to connect with your customers and build credibility. Email signatures are often custom-designed solutions placed at the bottom of an email. These can include not just the name of the sender, but also their role, contact information, and a link to the "unsubscribe" option.
Email signatures work best when they include the right information. For B2B sales, job titles, contact information, and links to meeting calendars are often a good idea. If you're sending emails to B2C clients, a link to your website, terms and conditions, and your business name will be crucial.
5 Examples of Great Email Marketing Campaigns
An advanced email marketing strategy increases conversions, improves brand reputation, and builds relationships with companies. Let's look at just some of the best examples of email marketing campaigns your business can use.
Welcome Email
Welcome emails are among the most popular emails for any business. More than 8 out of 10 people will open a welcome email, generating around 4 times as many opens and 10 times more clicks than any other email type.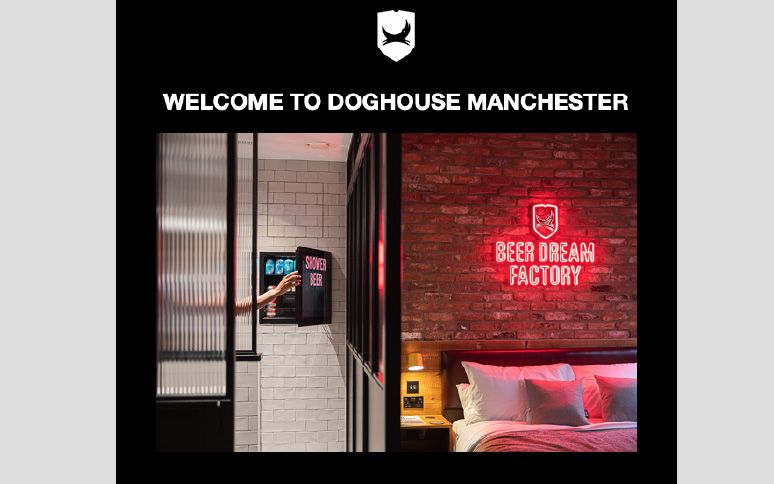 This welcome email from Brewdog is an excellent example of how companies can immediately capture customer attention with stunning images and straight-to-the-point headers.
Emails With Personalized Content
Rather than using the same content for every customer, most companies find using unique emails is more likely to generate click-through rates. This example of a personalized email from Ruggable immediately helps customers to find their perfect rug with links to designs similar to the ones the customer has purchased before.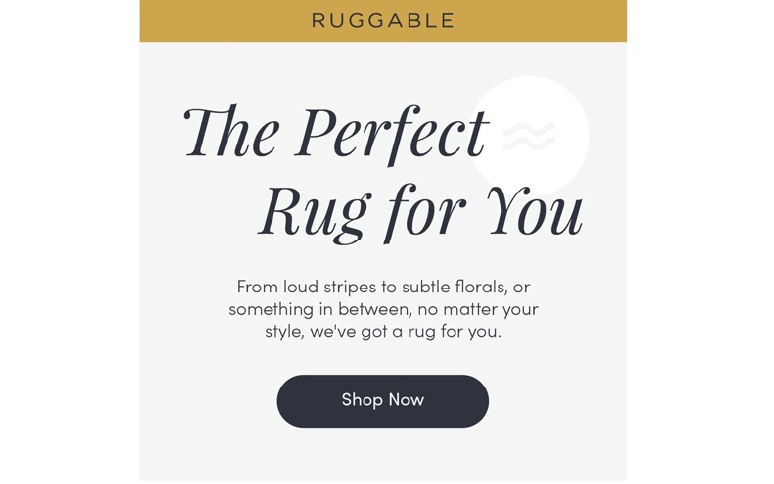 Sharing Stories
Often the best way to connect with your target audience through email, is to share personal, human stories. Real content from genuine people is more likely to drive engagement. This email example from the Digital Marketer shares an authentic story, complete with funny animations, gifs, and images to help boost the quality of the narrative.
Even better, to maintain the conversation, Ryan, from the Digital Marketer, makes sure he updates his audience with new stories all the time.
Promotional Emails
Promotional emails are the kind designed to send your audience back to your website, where they can purchase products, or sign up for crucial events. The best promotional emails are often highly visual and built to drive action. This Hot Topic email includes the headline "Hours left for this mystery deal" to get customers interested. When you click in, you see an animation skipping between different potential sale offers you can get.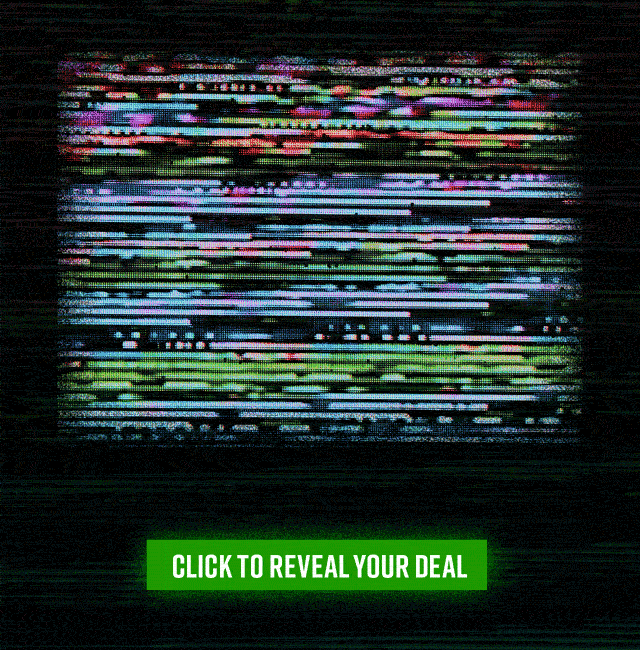 Update Emails
Update emails or news emails are excellent for keeping your customers informed about what's happening in your business. These announcements are often straight-to-the-point, simple, and focused on customer preferences. This example from Casetify tells users how they've added VAT to their prices, to reduce the risk of customers being shocked by extra fees.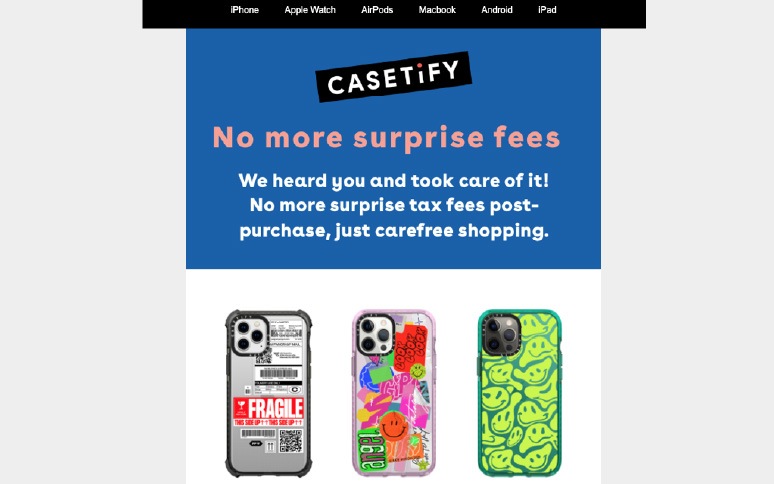 Master Email Marketing
78% of email marketers have seen an engagement increase in the last twelve months, and the demand for email communication between consumers and brands continues to grow. The more you connect with your audience through email, the more you benefit from highly engaged, return customers.
A well-designed, carefully planned-out email campaign paves the way for better opportunities for any company. Are you using your email strategy successfully?