Today's customers are looking for transparent, trustworthy companies, capable of delivering exceptional experiences. Traditional advertising methods are no longer the most effective way demonstrate such credibility to your audience, as they're often seen as obnoxious and intrusive.
This is why most organizations have already begun to make the transition to a content-based strategy. Content marketing is a crucial brand-building tool, capable of providing immediate value, engaging with audiences, and demonstrating thought leadership.
The creation of impeccable content allows companies to connect with audiences in more meaningful ways. And to build this content, companies need access to the right talent, skills, and collaboration.
A lean, efficient, and empowered content marketing team gives you a cost-effective, highly focused, and effective tool for brand development through content.
All you need to do is decide which skills are most essential to your content marketing goals, then build the ultimate content creation strategy to leverage those crucial talents.
The Value Of A High-Performing Content Marketing Team
Content marketing costs around 62% less than traditional advertising, but it produces up to 3 times as many leads – making it one of the best tools for promotion. A solid approach to content ensures you can connect with your audience through engaging, value-driven interactions. Every podcast, video, and blog build deeper relationships with customers.
Those content-driven connections don't just lead to one-time purchases. The right content keeps your audience constantly coming back for more, paving the way for higher customer lifetime value and better profits from repeat clients.
But content creation isn't something that you can manage with a single writer or one creative staff member. It takes a team of educated and talented professionals to produce the right content.
Today, around 55% of B2B companies say they're not effective at using content marketing. Whether you're producing videos, graphics, or written content, you need specialist skills to connect with your audience.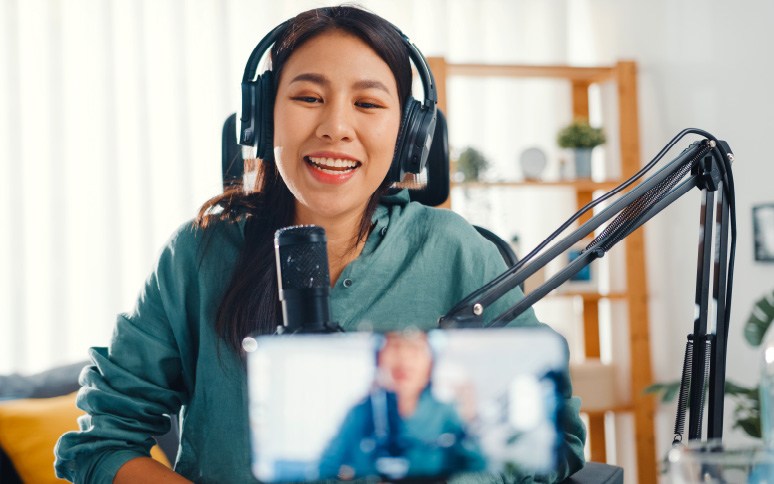 Building A Lean Content Creation Team
A lean content creation team is a carefully chosen collection of specialists capable of delivering the best results for your brand. Many companies build lean teams to adhere to budgeting restrictions, but fewer professionals can also mean faster production, fewer mistakes, and more focused results.
After all, fewer team members mean fewer staff members to keep track of, less back-and-forth between professionals, and more streamlined paths to publication.
So, which content creation specialists are truly essential?
Project Manager
Responsible for scheduling content, assigning tasks, and keeping the content team running smoothly, a project manager ensures everyone else is on track. These professionals are essential when you have marketing deadlines to consider.
Project managers are responsible for ensuring everyone in a team knows what they're doing. These experts work hand-in-hand with internal employees, like in-house writers and editors. Project Managers can also follow up with outsourced professionals and design teams to ensure tasks are being completed according to a specific schedule.
Content Strategist
The analytical mind responsible for designing content marketing campaigns, a content strategist decides how you should promote your company. These experts make sure every piece of content you produce has a purpose and delivers specific results. Whenever a blog needs to be written or an infographic needs to be designed, your content strategist will determine the subject matter.
Content strategists are experts in brand and audience research. These professionals know how to examine competitors in your industry to find ideas into which kinds of content you need to create. Content strategists can also build powerful briefs for designers and writers, helping them to produce content in the right tone of voice or image.
SEO Specialist
These professionals are important to building your online presence. SEO specialists work with writers and editors to ensure every campaign is designed with a focus on searchability. Specialists can conduct in-depth keyword research to determine what your audience is looking for, and how you can rank for essential terms. A SEO specialist can also provide advice on things like technical SEO and backlinking.
SEO specialists can work alongside distribution and promotional experts at the end of the content production journey too, to ensure your content is appearing on the right channels to improve brand authority and reach.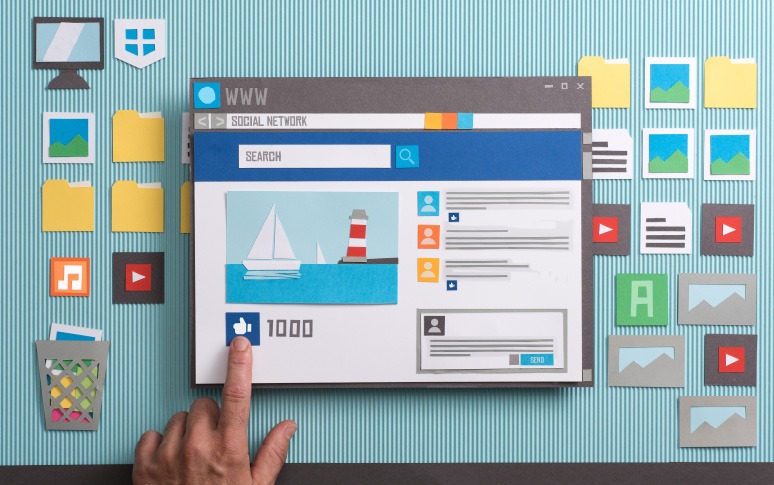 Writer
Almost any content marketing team structure needs a writer. These are the professionals who craft messages for your advertising campaign. They know your customer's tone of voice perfectly and understand how to capture their attention while using the right SEO keywords and phrases.
Writers can add content to infographics, create scripts for videos, and author amazing blogs. They follow the guidelines of the content creation calendar (created by your content strategist), and work with other creative professionals, like editors and designers.
Editor
The number one person responsible for protecting your brand reputation, an editor catches any mistakes or errors before they harm your image. These professionals double-check any articles, videos, and other content created by your team to ensure they're perfect. Editors can hone the strategic directions for the writer, make updates to content based on tone requirements, and eliminate any unnecessary or unclear ideas in content. Where writers can easily miss mistakes in their work after hours of focus, editors offer a fresh set of eyes. Editors can check creations from a new perspective, and ensure readers get the best possible piece of content.
Designer
A must-have part of your lean content creation team, no business can be without the right graphic designer. Today's consumers are increasingly looking for visually engaging content. This means designing beautiful imagery and graphics to go alongside your pieces. Designers create content for blogs and articles and make infographics more engaging.
Your graphic designer has a part to play in virtually every kind of content creation, from the production of engaging videos to the development of offline marketing materials like leaflets, or online campaigns like email newsletters.
Promoter
The promotional expert in your content marketing team is the individual responsible for ensuring eyes end up on your content. These people can specialize in specific kinds of promotion, like email marketing or social media advertising. You can also hire professionals who know how to reach out to other companies for guest posting and backlinking opportunities.
After your content creation team designs something to engage and delight your audience, the promotional manager is the person who pulls as much attention to that content as possible. Promoters (or distributors) can combine a range of channels into a comprehensive plan for brand awareness and reach.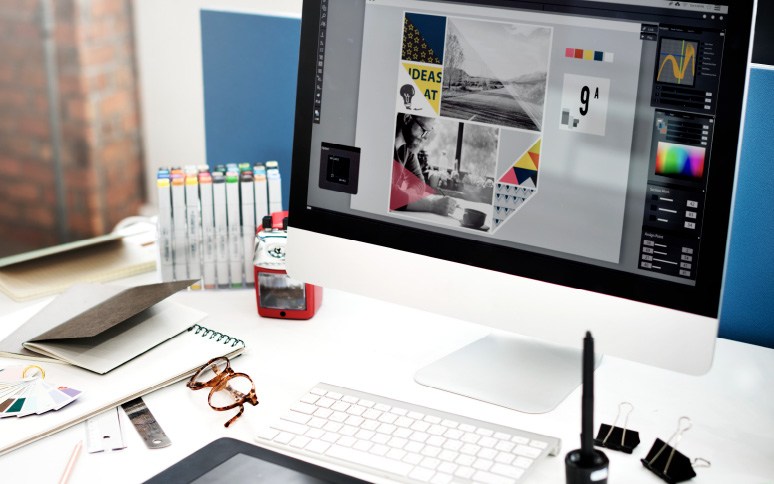 Tips For Creating A High-Performing Content Marketing Team
A high-performing content marketing team thrives in environment with the right structure, strategies, and project guidelines. Once you've found the people you need to bring your content strategy to life, you can use the following tips to optimize their skills.
Design A Content Marketing Team Structure
The best content marketing teams are lean, agile, and ready to evolve. You don't need a team of 10-20 people to run an effective content strategy. The Content Marketing Institute recommends having between 2 and 5 internal full-time team members devoted to content marketing. You can supplement those internal employees with outsourced experts.
To connect your in-house employees and contractors correctly for content marketing campaigns, you'll need a clear organizational structure in place. This means defining exactly what needs to happen when a piece of content moves through the business. Ask yourself:
Who's responsible for building content marketing ideas? (content strategists)
Who should assign content creation tasks to employees? (project managers)
Who needs to create the content, and according to what deadlines? (designers and writers)
Who should edit and check the content before publication? (Editors)
Who's responsible for delivering this content to your audience? (Promoters)
Particularly lean content marketing teams may require one person to do multiple jobs. Your content strategist may also double-up as a project manager.
Build Processes To Track The Workflow
Building an organizational structure for your content marketing processes is only the first step. You also need to ensure your lean content creation team is following that template. Technology is often useful for this process, as it allows you to monitor the progress of various campaigns and tasks according to set deadlines.
You may have a project management tool which allows your content strategists to assign ideas to project managers, who then set deadlines for editors, writers, and designers. You should also ensure you have a consistent strategy for communication in place. When working with both internal employees and external contractors, it's crucial to be able to chase up on the progress of a project.
Schedule regular meetings with teams to discuss your content marketing place and have an open form of communication available (Chat and email), where employees can stay connected. Remember, tracking your content strategy doesn't end after you publish a piece of content. You'll also need analytics systems in place to examine your audience's response to each creation.
Tracking the feedback, engagement, and interest you get from your target audience whenever you produce a new piece of content will show you where you should be investing your marketing budget in the future.
Set Specific Expectations
Building a high-performing content marketing team means ensuring all of your employees know what they're responsible for, how their work is going to be assessed, and who they need to interact with on a daily basis. Setting expectations is particularly important in a hybrid work environment, where in-office employees may be working with remote specialists.
Once you've chosen the crucial members of your lean content creation team, provide them with an overview of their specific tasks, such as:
Project management experts

or content strategists should be responsible for assessing trends and coming up with content marketing strategies. These experts also need to design briefs for your content creators (designers and writers).

Designers

should be responsible for creating attractive content and visual assets for your campaigns, they may need to work alongside writers and editors to ensure designs connect with the right audience.

Writers

need to respond to briefs provided by project managers and do their own research into content. These professionals may need to collaborate with designers, but they should not be responsible for editing their own work unless specific requests are made by editors.
Make sure all of your employees know how their work is going to be assessed. Content creation teams should have a clear view of business values, as well as a strong understanding of the brand image they're working to uphold.
Document Your Content Strategy
Even the best creative professionals need direction to deliver the right results. A documented content strategy ensures your employees and contractors always have the right information to make crucial decisions about content production. According to CMI and MarketingProfs, 69% of the most successful B2B organizations already have a documented strategy in place for content production.
Your documented strategy should include:
Insights into the roles and responsibilities of each content professional
Information on who to contact for content approval and insight
An outline of the goals you want to accomplish with each content campaign
Brand guidelines to maintain in all content marketing efforts
Insights into which metrics and KPIs need to be tracked to measure success
Your content marketing strategy will help your team members to understand the role they play in the promotion of your brand. The documentation also helps with getting buy-in from shareholders and attracting future talent. Whenever you need to hire a new employee or contractor, you can demonstrate the well-organized nature of your content team.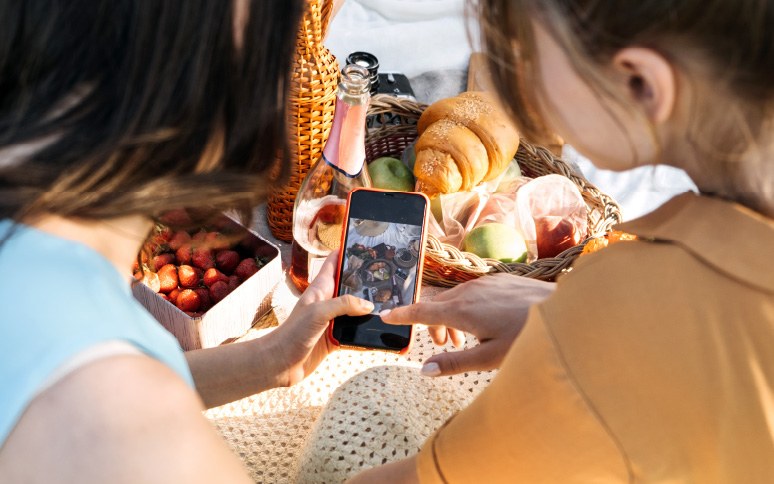 Implement Design Into All Content Strategies
Design is a crucial component of the content production roadmap. People are visual creatures, inspired, motivated, and informed by images. The designs in your content marketing campaign bring context to your messages and help your audience to understand what you're trying to share.
The biggest decision most companies need to make when bringing design into their lean content creation team, is whether it should sit in the development roadmap. One option is to place design before the writing and editing stage. If you're building a new series of social media picture advertising assets, you might work with the designer first, then ask a writer to build on the design with caption content and CTA (Call to action) statements.
The more common option is to use design to enhance existing ideas and messages. Designers can improve the appeal of blog posts and articles by adding images and illustrations which explain complex ideas. A good design team can even build entire visual assets around a writer's copy – this is often the case in infographic and eBook design.
Whenever you're building your content assets, with both written copy and images, think about how the right blend of text and images can come together to simplify ideas, inform, and entertain your audience.
Know When To Outsource Crucial Tasks
Content marketing is a valuable, but time-consuming process. The right promotional campaigns require an entire team of talented professionals working together to promote a brand's voice and image in all of the right channels. Smaller companies and those with limited resources may not be able to afford the costs of hiring an entire marketing team for in-house work.
The rise of the digital world means it's easier than ever for business leaders to outsource aspects of their content marketing strategy to the right specialists. If you have a reliable writer and editor working for you in-house, you can outsource your design needs to a specialist, and leverage amazing visual content to accompany your blogs, articles, and marketing campaigns.
Outsourced team members give you the opportunity to access the best skills and specialist talent in the areas that make the most sense for your business. With an outsourced staff member, you don't have to worry about paying the extensive overheads that come with managing an in-person team. Outsourced designers can be available whenever you need them. With an outsourced solution, you can also access all kinds of design talent, from video creation to animation.
Think about your current content marketing team structure and ask yourself where you could improve outcomes by adding outsourced talent.
Managing A Lean Content Creation Team
It's not the size of the content marketing team that matters, but how you use it. Small content teams can deliver huge results, but only when they're built correctly.
A small content marketing team offers unique benefits in the right circumstances. Smaller teams are more agile, and less weighed down by layers of traditional red tape. These teams are also often more effective at collaborating and innovating at speed.
To build the right lean content creation team, focus on recruiting the right team members, prioritizing skills that will drive you towards your current goals. Once you've found the talent you need to strengthen your brand, inspire your audience, and convert customers, empower them with a carefully documented strategy, and the right ongoing support.