As competition grows in every industry, and customers continue to consume huge amounts of content to guide their purchasing decisions, CMOs are facing significant pressure. When a constant flow of creative marketing solutions is the key to business success, an ad-hoc approach to working with creative agencies is no longer enough.
Forrester Research, the Creative Group and the Association of National Advertisers are all reporting on the increasing demand for an in-house creative team structure. Often designed with both internal experts and creative agency professionals, an in-house creative team streamlines the production of creative content and improves business efficiency.
Learning how to structure an in-house agency means you can optimize your team for a more collaborative, and consistent approach to making marketing collateral. Of course, as any leader involved in a major organizational change will know, true business transformation requires careful strategy and active management. While bringing creative in-house improves business outcomes, the right relationships and foundations must be built first.
The Crucial Roles of an Internal Creative Agency
To build an effective internal creative agency structure, you first need an insight into the roles you have to fill. The right creative team will combine expertise and ideas from multiple areas, from copywriting, to graphic design. Smaller creative teams may even have generalists available to handle a range of roles at once. Some of the roles you'll need to fill include:
Creative Director
The leader of your in-house creative team, a director is responsible for shaping the direction of the team, providing creative vision, and delivering constructive feedback. Creative directors also act as a liaison between the project stakeholders and creative team members. Surviving as a creative director requires artistic vision, strong communication skills, and excellent leadership.
Graphic Designers
Responsible for the visual aspects of a creative team's work, graphic designers use imagery, color, font, and layout to amplify the message of a brand in a way both visually appealing and emotionally engaging. Having graphic designers in your in-house creative team structure is helpful because their work requires a deep, intimate knowledge of the brand and its image.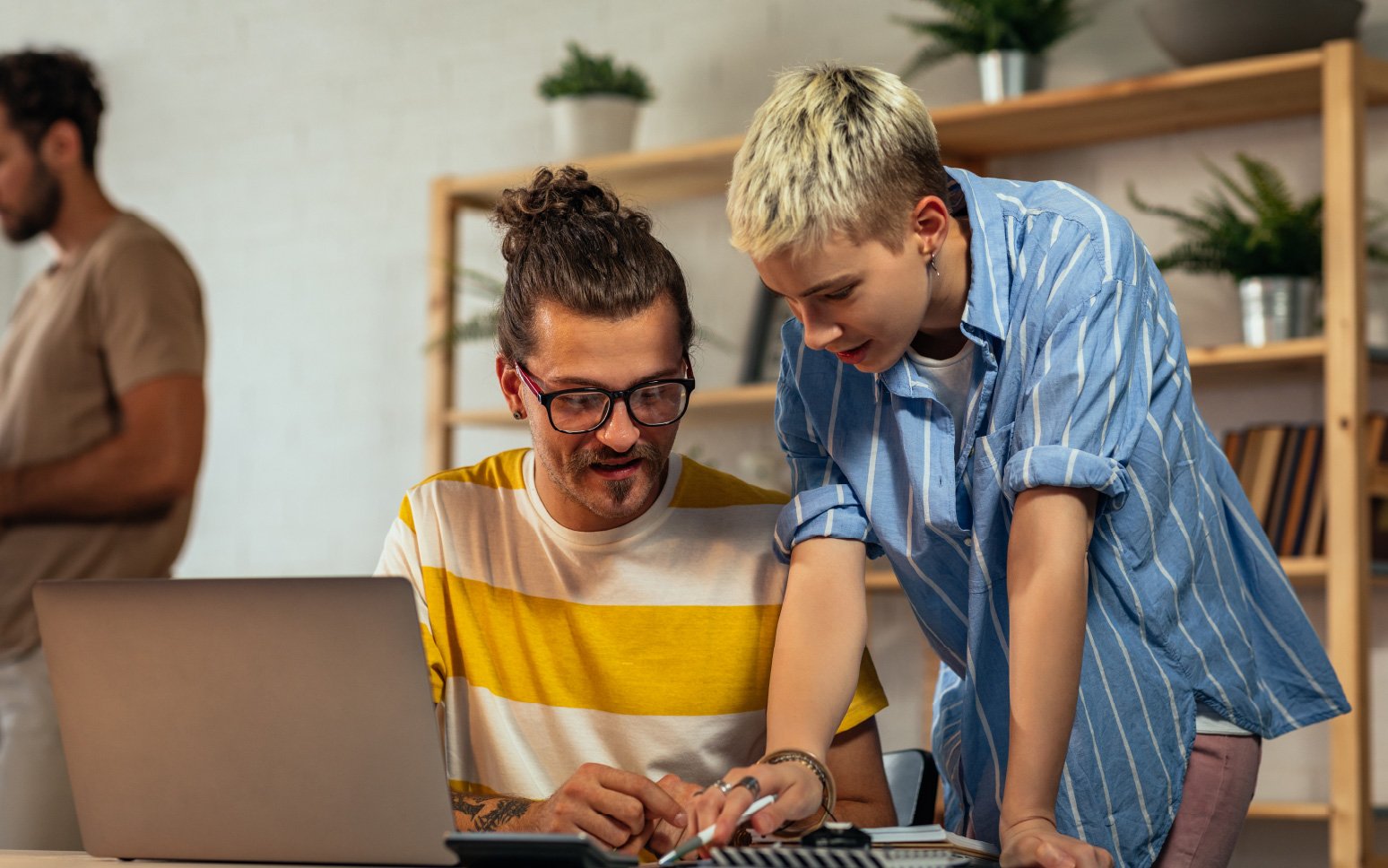 Web Designer
For most brands, websites are some of the most important pieces of marketing and branding collateral they'll have. Web designers are professionals who use a variety of technical and creative skills to design amazing sites. A web designer will need to convey the unique values and image of the brand in their creations, while also considering user experience.
Copywriters
Copywriters are responsible for the words used in marketing collateral and content. The job of copywriters is to convey the message of a brand or business in a way that's persuasive, clear, and true to the voice of the brand. These professionals will work on website pages, like the "About" page, as well as blog content, eBooks, and even email marketing messages.
Content Strategists
While some smaller creative teams will require copywriters to act as content strategists as well, larger businesses will often hire a content strategist separately. These professionals can provide insights into what kind of content a business should create to stand out from the competition. The content strategist can create plans for things like videos, infographics, and blogs.
Video Producer and Photographer
Videographers or video producers are responsible for creating promotional videos, tutorials, webinars, and other high-quality visual content. Video production won't be necessary for every brand, but it can be a valuable way to share insights into your business. In smaller creative teams, photographers and videographers can be the same person. Larger companies may assign the roles to different professionals.
Other Creative Team Roles
The roles above cover some of the most essential members of a creative team, but there are other positions to consider too. Some larger businesses will hire a "CMO" or Chief Marketing Officer, who deals with all aspects of the creative process and marketing strategy.
Companies may also hire internal web developers, to help maintain and manage the performance of websites and business apps, or outreach manager, for creating powerful relationships with other brands through backlinks and guest blogging.
Your wider creative team might also need a variety of artists, editors, and UX designers.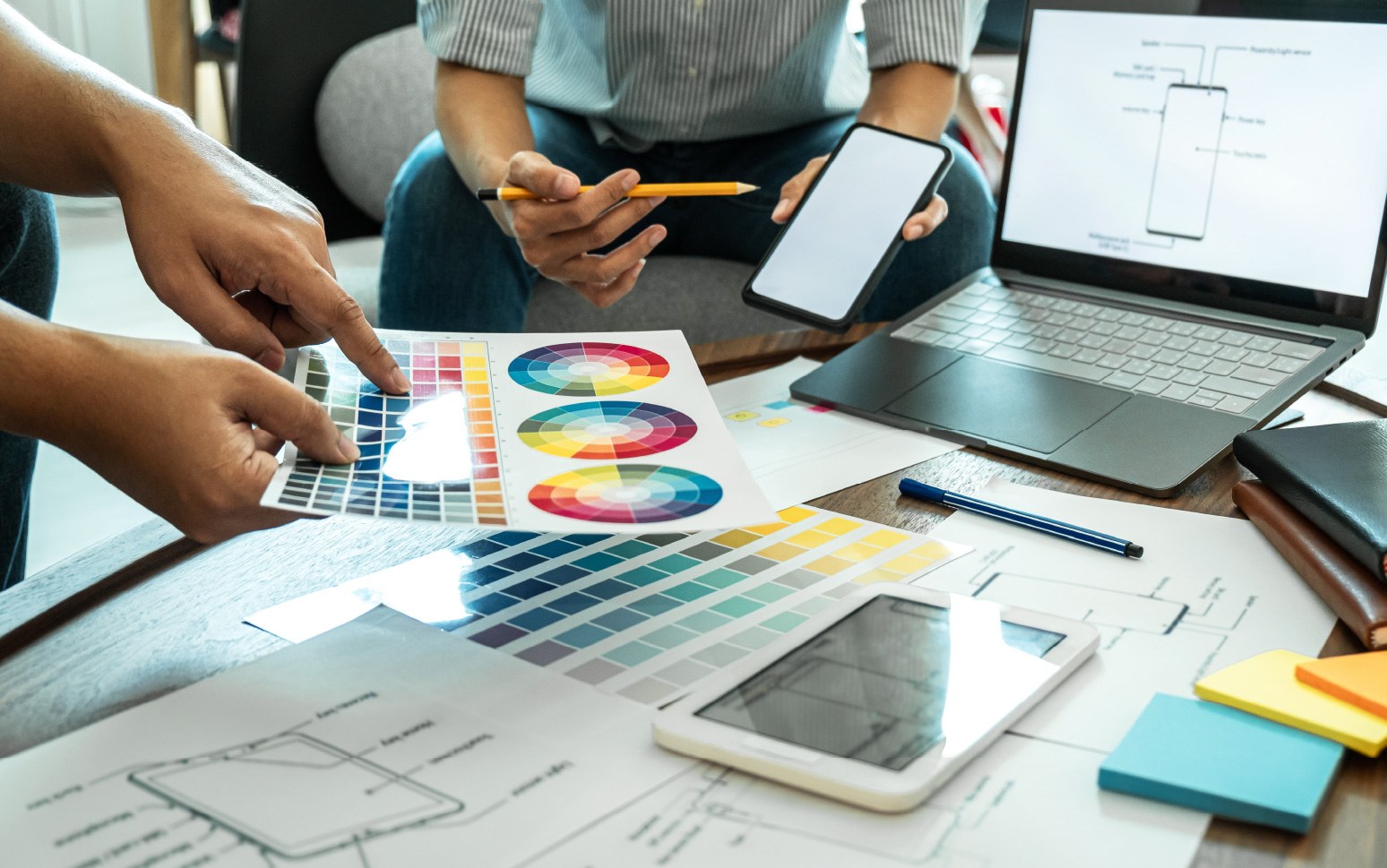 The Types of In-House Creative Team Structures
Your in-house creative team structure determines the hierarchy of individual creative professionals in your business, and their individual responsibilities. There are various positions in a creative department and making your team successful means figuring out the structure most likely to work for your team. Here are some of the common structures we've seen in in-house creative teams:
Centralized
A centralized or traditional internal creative agency structure places the decision-making power with one or two people. The structure follows a traditional hierarchy, where designers and creatives submit their work to a team manager. There can be a handful of managers in this structure responsible for overseeing and approving projects.
Cross-Functional
Often referred to as the "embedded" creative team, the cross-functional structure involves people working under the same organizational chart as the traditional team. The day-to-day workplace activities, however, involves members of various departments working together, such as the creative department and product management team. A cross-functional structure allows for a range of perspectives from different environments.
Flexible
The flexible team structure allows project managers to pull in additional design department employees, according to the needs of the project. These departments often operate in an on-demand style, allocating designers whenever necessary. This means each specialist can work on several projects at the same time. This structure often benefits from regular monitoring and review to ensure specialists aren't pulled in too many directions.
Pod System
The Pod system is a modern internal team structure which involves using small, inclusive teams, working on projects together. The design department might have a range of "pods" focusing on graphic design, web design, and video creation. Each pod also gets its own manager, as well as experts like SEO specialists and PR professionals. These mini teams can work in an agile format to get projects completed faster.
Matrix
The matrix organizational structure combines multiple different structures into one environment. In a matrix model, you'll have separate teams for things like sales, marketing, and sales. All of these professionals' report to the same manager. Additional project managers will also manage employees on teams across multiple departments.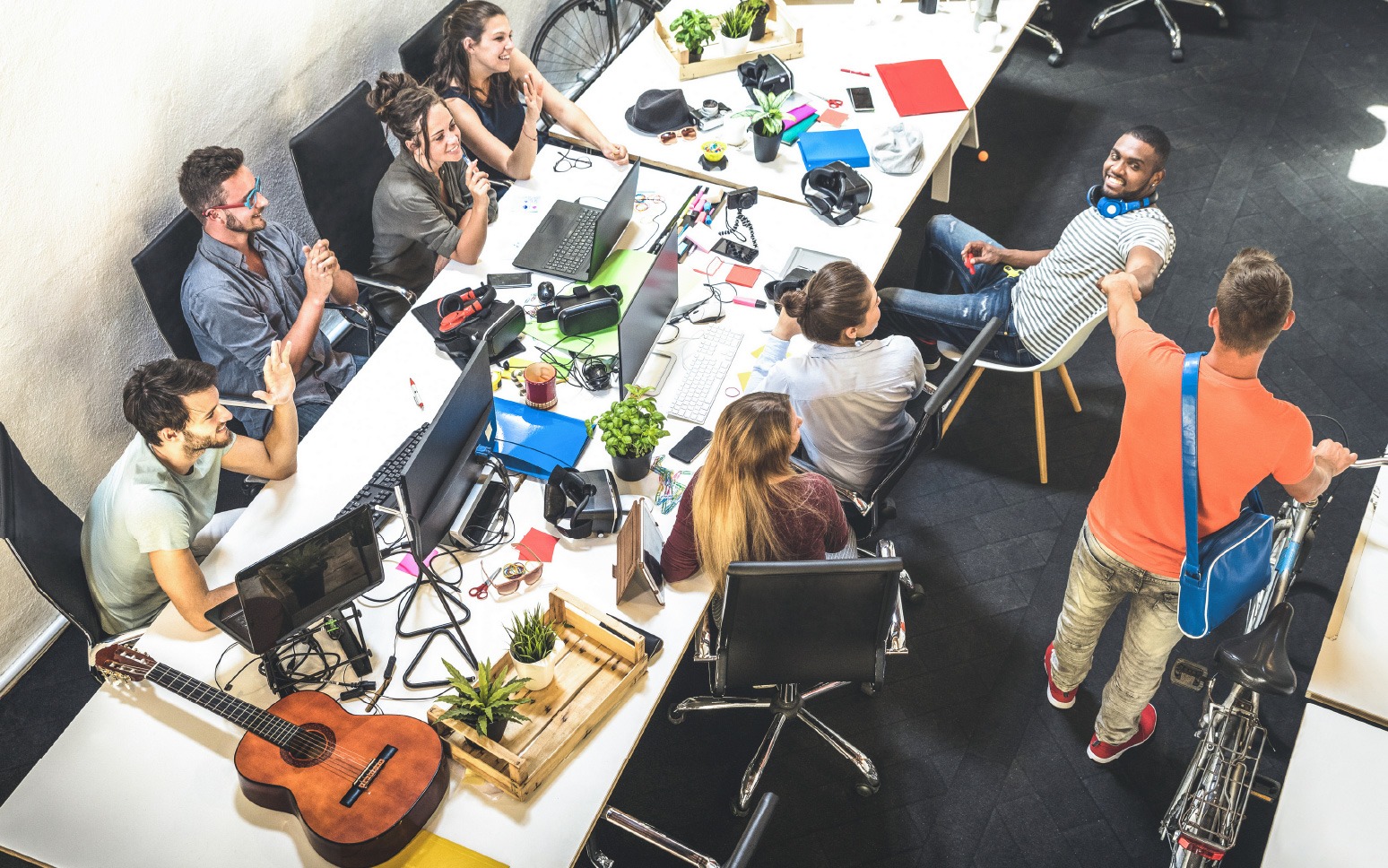 How to Structure an In-house Agency or Creative Team
Internal agencies or in-house creative teams are extremely beneficial. According to a survey by ANA, marketers found the biggest benefit of having an internal agency to be the cost-savings. However, you also get advantages like a more intimate knowledge of your brand. To leverage the benefits of your in-house team, you need to determine which structure makes the most sense for your business.
When choosing an internal creative agency structure, think about:
The Size of the Organization:

Smaller companies will generally benefit from smaller, cross-functional teams, where a single specialist can perform multiple roles. The strong, small team can also provide a cohesive foundation for further development in the future. Larger businesses can consider a more centralized or pod-based structure to ensure the right specialists are focusing entirely on what they do best.

Opportunities for Employee Development:

Invest in the growth and optimization of your team. Conduct regular feedback meetings to find areas for development, and track performance. Ensure your creative teams have access to tools to enhance your skills.

Providing Access to the Right Tools:

As well as training, your employees also need access to collaboration and design tools to help them work efficiently. Whether you're creating miniature pods or centralized groups, everyone on your team needs to be properly equipped for success.

Knowledge or Skill Gaps:

Does your current team have any skill gaps affecting its ability to perform effectively? If so, can you hire a new team member to fill the gap, or will it be more affordable to train existing employees to take on multiple roles?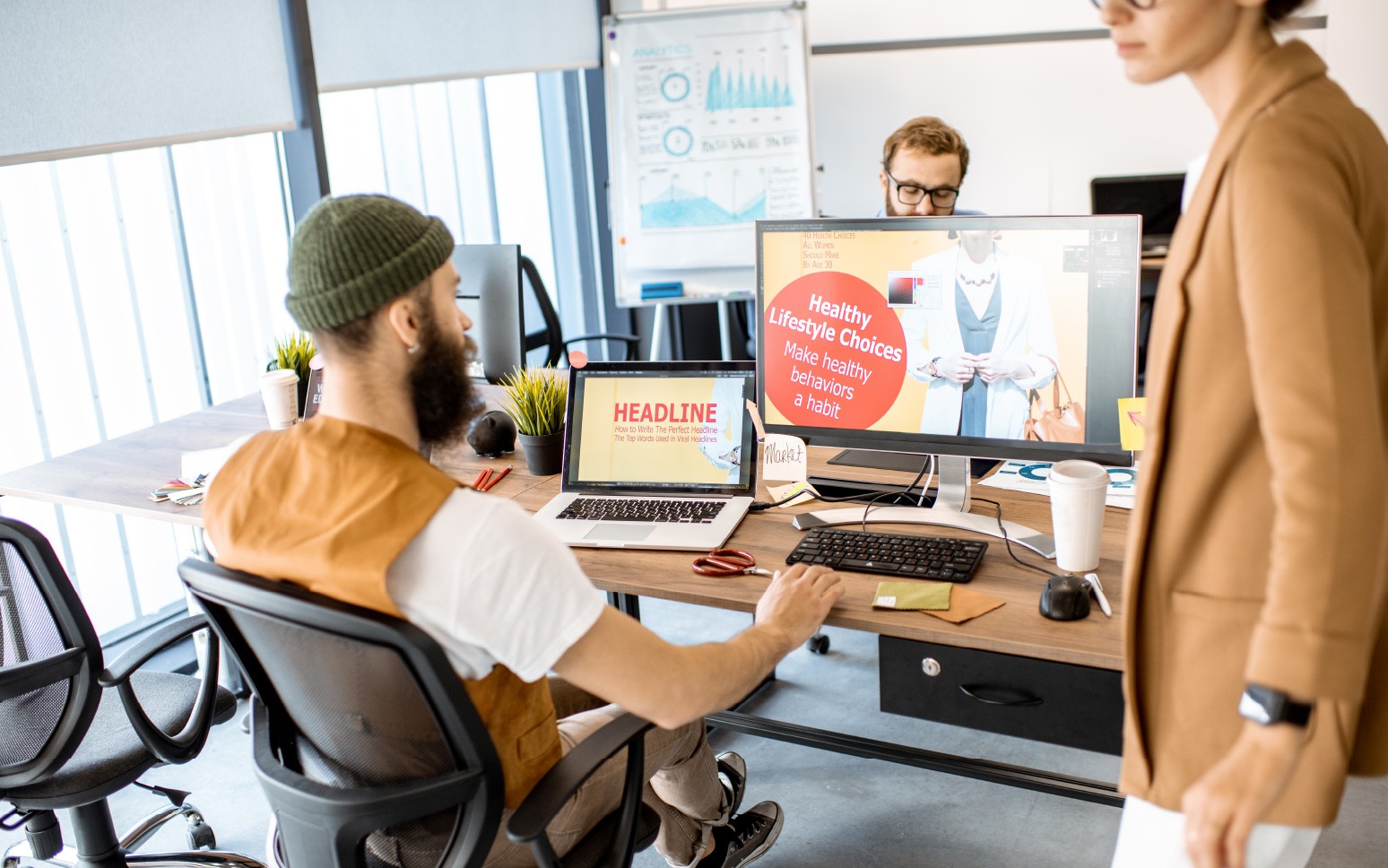 Qualities of an Internal Creative Agency
In the right circumstances, an in-house creative team structure drives better results, more control, and better efficiency, for a lower cost. Like most things in business, developing the ultimate agency requires companies to invest substantially in finding, nurturing, and retaining the right talent. A successful internal creative agency should be:
Knowledgeable:

Your ideal creative team will have an in-depth knowledge of your industry and target market. Because they're working with you in-house, and focusing exclusively on your business, they'll also be able to develop deeper understandings of your brand and values. This means you can spend less time teaching freelancers or contractors how to follow brand guidelines when you're designing new assets.

Innovative:

Internal creative teams are focused exclusively on creating the assets your business needs to thrive in a competitive environment. This involves following instructions and designing assets for specific projects, but it also requires some innovation and brainstorming too.

Collaborative:

Internal professionals need to work consistently together to deliver the best results. Build your internal creative team with a focus on shared values and look for people who can listen to and support their peers regularly. It's also worth checking for a strong sense of shared purpose.

Punctuality and Efficiency:

Most creative projects will come with strict deadlines to ensure you adhere to your promotional strategies. A creative team needs to be able to operate efficiently, focusing on the most important tasks first, and delegating when necessary. A well-organized team will reduce the risk of missed deadlines.

Diversity:

Though your internal creative professions should share some characteristics, such as specific values or a dedication to your industry, they also need diversity. As Harvard Business Review studies reveal, diversity and creativity go hand-in-hand, allowing for new ideas and viewpoints.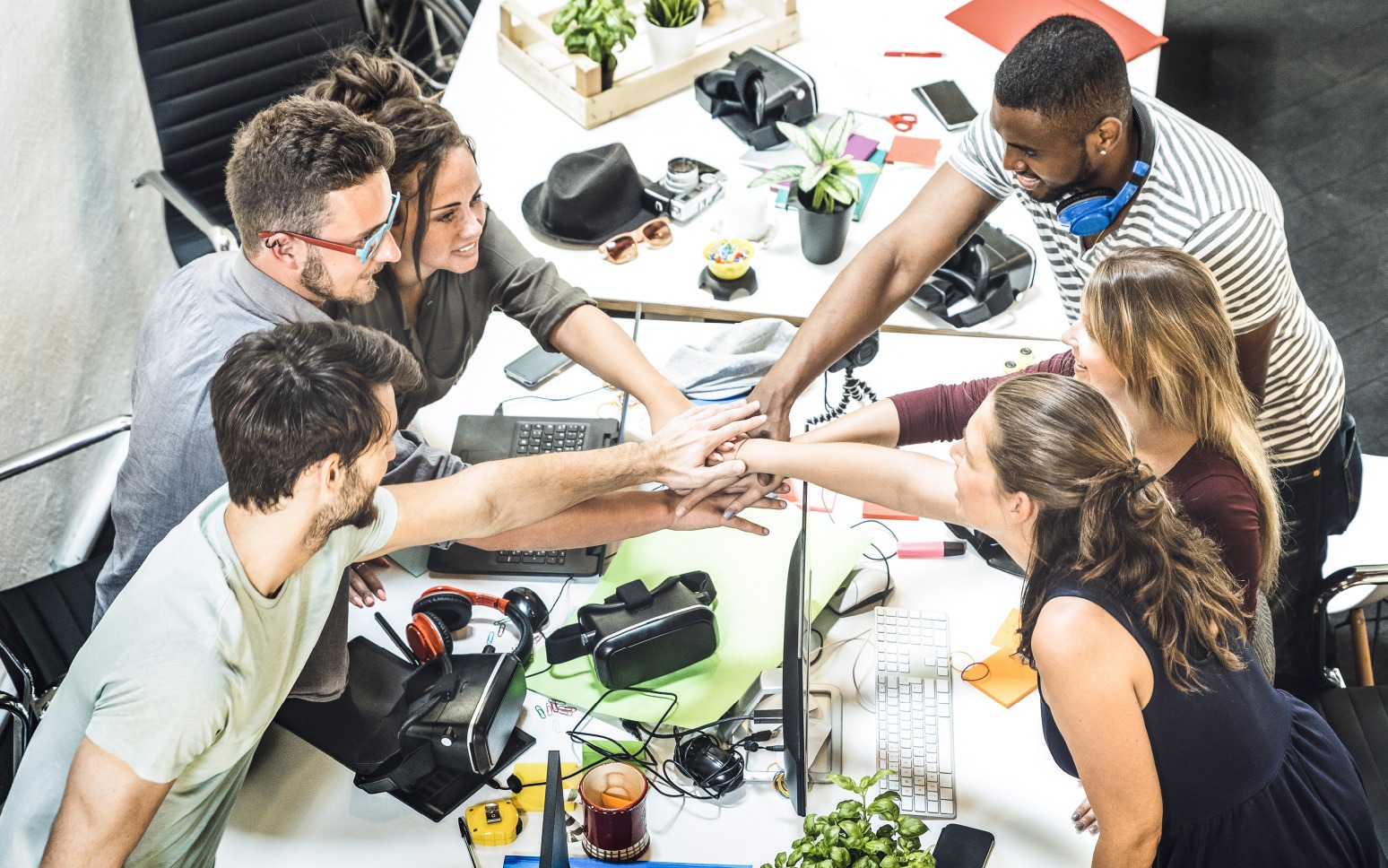 Best Practices for Building an Internal Creative Agency
Many of the world's best brands, from Google to Coca-Cola, are successful not just because of their product, but because of the internal structure of the business, and how it runs. When your internal operations are slick and streamlined, you can roll out marketing campaigns and transform your brand identity with speed. Before jumping into the design of your new internal creative agency:
Decide on Your Organizational Structure
Before you begin hiring anyone, map out the organizational structure you're going to use, following our guidance above. Having an overview of your required structure will help you to determine who to hire and in what order. A centralized structure will require executives and managers first, while cross-functional teams will look at professionals with a wider skillset.
Optimize Your Hiring Strategy
When you build an internal agency, you're not just competing against traditional competitors for your creative talent, you'll also be competing with external creative agencies. The hiring process can be a significant challenge, so make sure you have a clear plan in place before you begin. Your creative hiring strategy should include:
Clear focus on your employer brand:

Ask yourself what about your business is going to make candidates want to work for you. How are you going to attract top talent from around the world? For inspiration, examine the employer branding of your competitors and what employees like most about working for those brands.

A plan for where you'll find talent:

Where will you be looking for your talent? While top agencies will have extensive pipelines of talent, you can also consider looking at graduates from design tools or posting listings on job bords. Remember, in the digital age, there are plenty of opportunities to connect with talent on social media too.

Lists of essential values:

Using our list of the most valuable qualities of internal creative agencies above, and your own knowledge of your business values, decide which characteristics will matter most to your hiring decisions. Focusing on the right values, like a willingness to learn and an ability to work well in a team will help to strengthen your company culture and improve the results of your workplace.

Plans for managers:

Companies frequently focus so much on hiring creative talent, that they forget about the importance of having the right managers too. Account managers will act as the go-between between clients and project teams, while project managers ensure that all projects run smoothly. Ensure you have enough managers on-hand to handle your team.
Build a Creative Culture
Once you begin to bring essential team members into your organization, your focus should shift to building a successful creative culture. Your workplace should celebrate creativity and encourage people to experiment with new ideas. Culture in a business can be difficult to quantify and develop, but it's often essential for success.
The first step in building the right culture for your internal creative agency, is showing your professionals the role, they play in your business. Team members should feel like they're making a difference to your organization. Your team members will also want to feel as though they have a say in the future of your company, so try not to micro-manage them too much.
An internal creative agency will thrive best with room to take risks, innovate, and explore. Set rules and expectations you need your staff to follow but try to give them some room to take the initiative on projects too.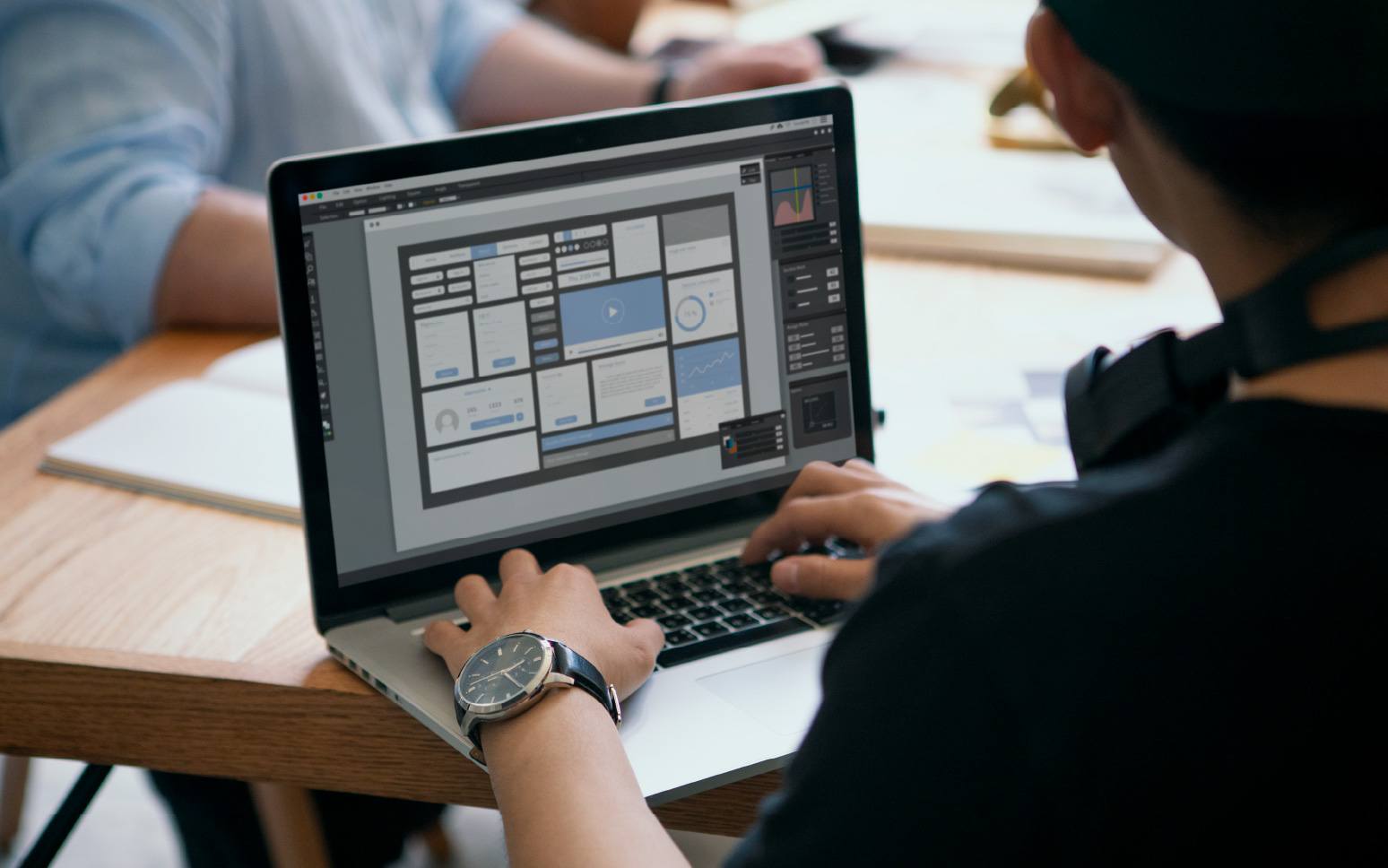 The Power and Paradox of In-House Agencies
Learning how to structure an inhouse agency is quickly becoming a more significant concern for many business leaders. Numerous headlines in the last couple of years have highlighted major brands switching to in-house agencies to improve their internal resources. Research reflects that around 34% of organizations are operating with in-house agencies today.
Of course, there are pros and cons to any business structure. Choosing to use an in-house agency means you get an aligned, consistent team for creative assets, but it also means you can't get the diverse outside insights of external agencies. You'll also have the extra expenses of paying for a constant team of professionals to think about.
If you're planning on evolving an in-house agency:
Operate Like an Agency
Use client/agency style engagement and planning models. Use the processes, workflows, models, and styles that make agencies effective, like clear documentation and project ownership.
Manage Internal Expectations
Ensure internal stakeholders and "clients" know the cost for every request made of an in-house agency. If you suddenly increase your workflow, you'll probably end up paying a lot more than you originally planned for when you began building your internal creative agency structure.
Be Realistic About Agency Management
Talented people are hard to find and keep. It's important to ensure you're realistic about the amount of work you can put into engaging and supporting your team, to help keep them around.
Don't Focus on Budget Only
Creating an in-house team can save you some money, but it still won't be as cheap as using an external agency on retainer, because you'll need to invest in additional management and overhead costs. If you're looking mainly to manage expenses, there are other creative team strategies that make more sense, like working with a committed external agency long-term.
Evolve With Time
Gather feedback from your team members to determine which parts of your creative structure are working, and which might require reconsideration.
Bring Outsourced Experts In-House
If you're eager to add top creative talent to your team, without committing to the costs of a full-time employee, Designaphy offers companies the opportunity to expand or build in-house design capabilities for 80% less the cost of hiring an employee.
Independent talent can keep any workforce agile, gives you access to skill sets you need for any given project, and they bring a fresh perspective and different ways of thinking. They also don't require training, equipment, or administrative overhead, and they can get to work right away without creating much additional effort or expense from your broader organization.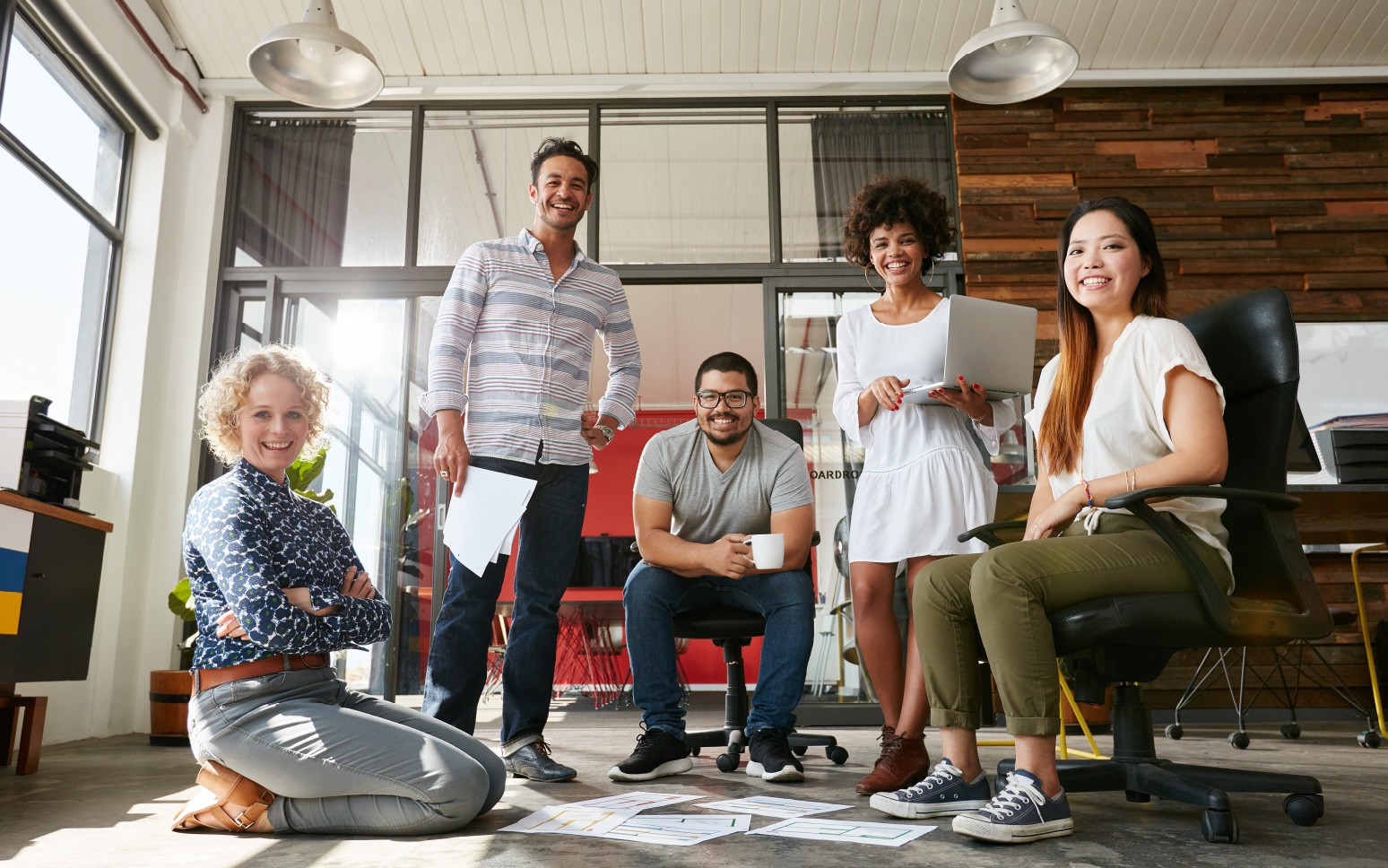 Building your In-House Creative Agency
Creating an internal creative agency can seem like an overwhelming task. It's not a short process, or something you can do overnight. Like any strategy for business growth, the development of your creative team requires constant focus and work.
Businesses with internal agencies are becoming increasingly common, with 78% of companies saying they use internal agency professionals.
Before you begin building your internal agency, ask yourself whether the benefits outweigh the risks for your company.
In-house agencies can give you consistency, agility, and efficiency, but they require extensive management and investment. External agencies have the benefit of ad-hoc pricing structures, but they're not as consistently available to teams in need of regular creative assets.
Once you determine the right structure for your creative team, approach it like an entrepreneurial venture, seeking out excellent employees, building a strong culture, and optimizing regularly for the right results.