Most insurance companies spend a lot of time investing in their core technology, from policy management tools, to billing and claims handling. Growth strategies often revolve around product offers, nuanced pricing, and campaigns designed to capture the attention of customers in small, localized niches.
It's time for this strategy to change. The world is moving through a rapid digital transformation, and insurance companies need to adapt to suit this evolving landscape. Customers are changing the way they shop for insurance policies, spending more time online, and searching for deeper emotional connections to the companies they trust to protect them.
Currently, around 34% of customers say they trust the brands they use, while 81% say trust is a deciding factor in their purchasing decisions. To regain rapidly falling credibility, insurance companies need to transform at the same pace of their target audience. Already, insurance providers with more sophisticated approaches to digital presence, IT, and innovation are achieving five-year revenue CAGRs up to five times higher than their competitors.
To build long-term relationships in this space, companies must discover the importance of branding in the insurance sector, combined with technological innovation.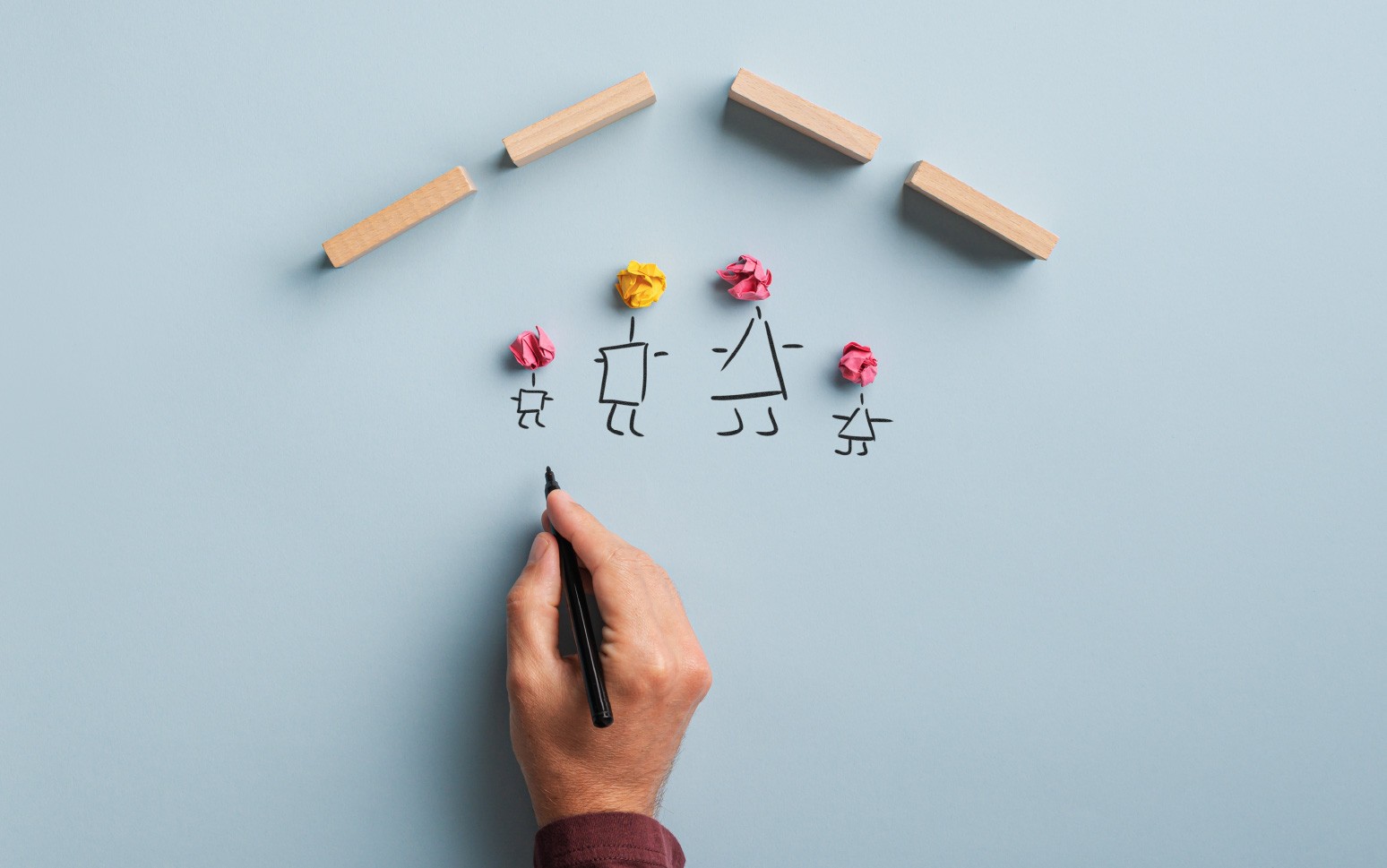 The Renewed Importance of Branding in the Insurance Sector
Today's insurance customers are exploring a new purchasing journey. Your consumers now have a variety of resources they can access to help them choose the right policy, engage with providers, and research brand performance. Online channels now provide a valuable alternative to traditional conversations with insurance agents over the phone or in-person.
In this digitally transformed landscape, insurance companies can no longer rely on excellent sales techniques and face-to-face service to convert customers. Clients aren't making choices based simply on geographical convenience anymore.
The new digital path to purchase means insurance companies are facing greater competition, and more scrutiny than ever before. Combine this with the fact that the path to purchase is generally more complex for insurance than it is for consumer goods like buying cosmetics or haircare products, and it's easy to see where insurers struggle.
When customers look for an insurance provider, they're looking for someone they can trust to protect them for a significant time frame. Around 39% of home and 36% of auto insurance shoppers are loyal to a brand once they find a provider. Additionally, 62% say they only consider 1 to 3 insurance providers. In this landscape, insurers must have the branding and insurance marketing strategies to connect with customers on a deeper level.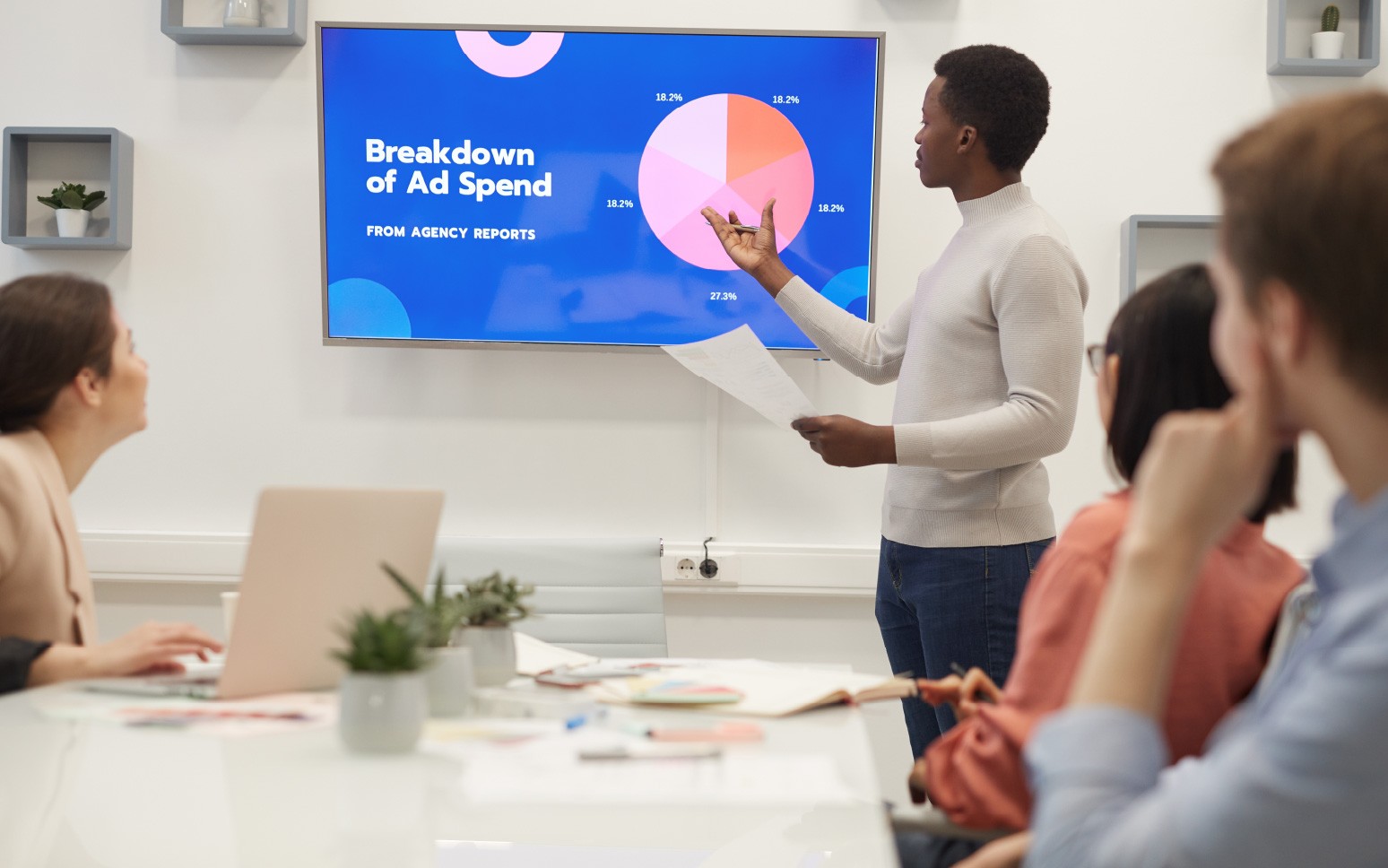 7 Advanced Insurance Marketing Strategies
In an environment where customers are making highly cautious, considered decisions about who to buy from, the right marketing strategies are key. Successful companies generally build their campaigns around the needs, pain points, and expectations of the customer. Your marketing and branding campaign should demonstrate a dedication to providing the best possible experience, with 84% of consumers saying experience is just as important as products or service features.
For years, customers viewed insurance as a commodity they had to purchase based on what they could access. Now, the market is saturated with more products and options, creating a more sophisticated buyer. Here are some insurance marketing strategies companies can use to convert those customers.
Focus On Your Brand Personality
A lot of insurance companies struggle when developing their creative marketing strategy, because they feel insurance isn't an "exciting topic". By showing the right personality in your content and the marketing campaigns you create, you can make even basic topics more interesting.
Look at companies like Geico with their brand mascot, the Gecko, and Aflac's duck. The personalities of the biggest insurance brands make the company instantly more engaging. Think about how you want your customers to feel when they interact with your brand and build a personality for your brand based on this.
Your narrative can be friendly, playful, educational, or caring – whatever you choose, make sure you're conveying your personality in:
Your choice of brand colors:

Brand colors influence emotion

Your tone of voice:

The words you use

The marketing channels and tools you leverage:

Like TikTok or Facebook
Solve Problems First
As mentioned above, insurance customers are primarily looking for companies they can trust to make them feel protected. Answering common questions your customers have about complex topics like insurance shows your customer you know what you're doing.
Progressive Insurance is great at doing this, with the "Progressive Answers" page. This resource section on the company's website answers common customer questions in an easy-to-consume format. Helpful content can cover everything from what you're covered for in a standard life insurance policy, to what happens if a tree falls on your house.
Tell Emotional Stories
Farmers insurance commercials are some of the most popular and regularly talked about ads out there. The advertisements are effective because they're funny, interesting, and genuine. The company talks about how they've helped customers in the past.
Telling stories in your insurance marketing strategies is one of the best ways to capture the hearts and minds of your audience. There's even a Hall of Claims on the Farmers' insurance website showing some of the weirdest claims for customers to enjoy. Not only do stories improve your chances of attracting customers, but tales about real customers act as social proof, too.
Demonstrate Your Difference
The importance of branding in the insurance sector is greater than ever because there's so much competition out there. If you're going to grab the attention of your audience, you're going to need something to make you special. A great personality and tone of voice is a good start, but it's also important to look for other ways to make your business stand out.
Root insurance marketing strategies involve writing several blogs about how the company bases your insurance premiums on your actual driving, rather than your gender or age. Creating content throughout the conversion funnel which demonstrates your differentiators is crucial to success. You might write:
A blog about how to care for your car in the "awareness" stage, showing your customer cars about helping customers to look after their assets.
Blogs comparing your insurance coverage to other providers in the "consideration" stage, to demonstrate how your company is different in the way it calculates policy costs.
A post about the cost of car insurance per state for people in the "decision" stage, to show how you can save your customer money.
Deliver Fantastic Customer Experiences
An excellent customer experience is an important part of most insurance marketing strategies. It's also a critical component in making your brand stand out. When buying insurance, your customers want an easy, straightforward, and transparent experience.
Think about how you can improve the path-to-purchase for your customer. You can create an app where your clients can quickly find what they're covered for in an emergency. Some companies design assessment tools to help their customers determine what kind of coverage they need, while others provide home insurance calculators to help you get the right level of protection.
Interactive tools are excellent for showing customers you put them first. They're also ideal for demonstrating your innovative nature as a brand and grabbing the attention of Google for your SEO strategy. People often link back to helpful tools, so you can use backlinks to build domain authority.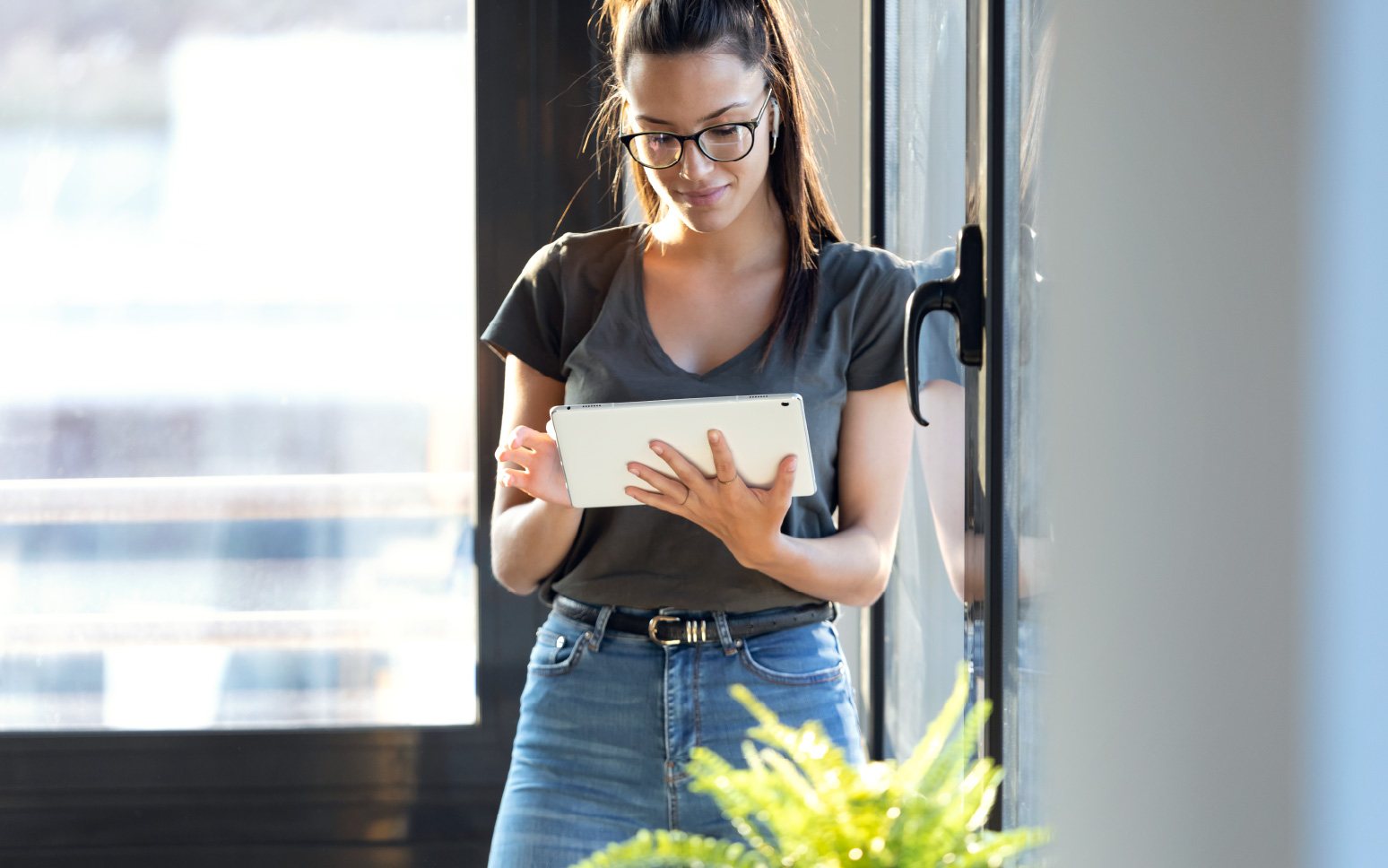 Make Insurance Hyper Personalized
Insurance customers don't want to feel like a number in a crowd. Your clients need to feel your insurance solution is customized to suit their needs. To deliver this kind of experience, insurance providers need to invest more aggressively in technology to help them collect data.
The right data analytics systems will allow you to get a better understanding of your audience, from what convinces them to look for insurance in the first place, to what kind of issues they might have with their policy. AI solutions can be particularly useful in this area, to help pluck insights from large amounts of data. You can also collect information from:
Marketing platforms
Customer relationship management tools
Insurance applications
Sales team conversations
Marketing team insights
Once you have enough data to split your audience into segments, you can create different marketing campaigns for each group. You might have a specific campaign with dynamic web pages and tailored email messages for clients in need of premium insurance services.
Work On Your Reputation
Success in the insurance world depends on your ability to build trust with your target audience. This means you need to understand exactly how good your reputation is at any given moment. Monitoring and improving your reputation will boost your chances of attracting new customers.
97% of customers read online business reviews, so start by looking at what people are saying about you online. Monitor social media @mentions and keep track of anyone discussing your company on local and international review forums. When a customer says something negative about your brand, make sure you respond properly.
Reach out and suggest ways of solving the problem your unhappy client has. This shows other customers you'll take responsibility for mistakes and work to rectify them. Aside from monitoring your reputation, you can work on improving it. Try sharing content online in the form of thought leadership blogs, answering questions on forums, and even guest blogging on reputable sites.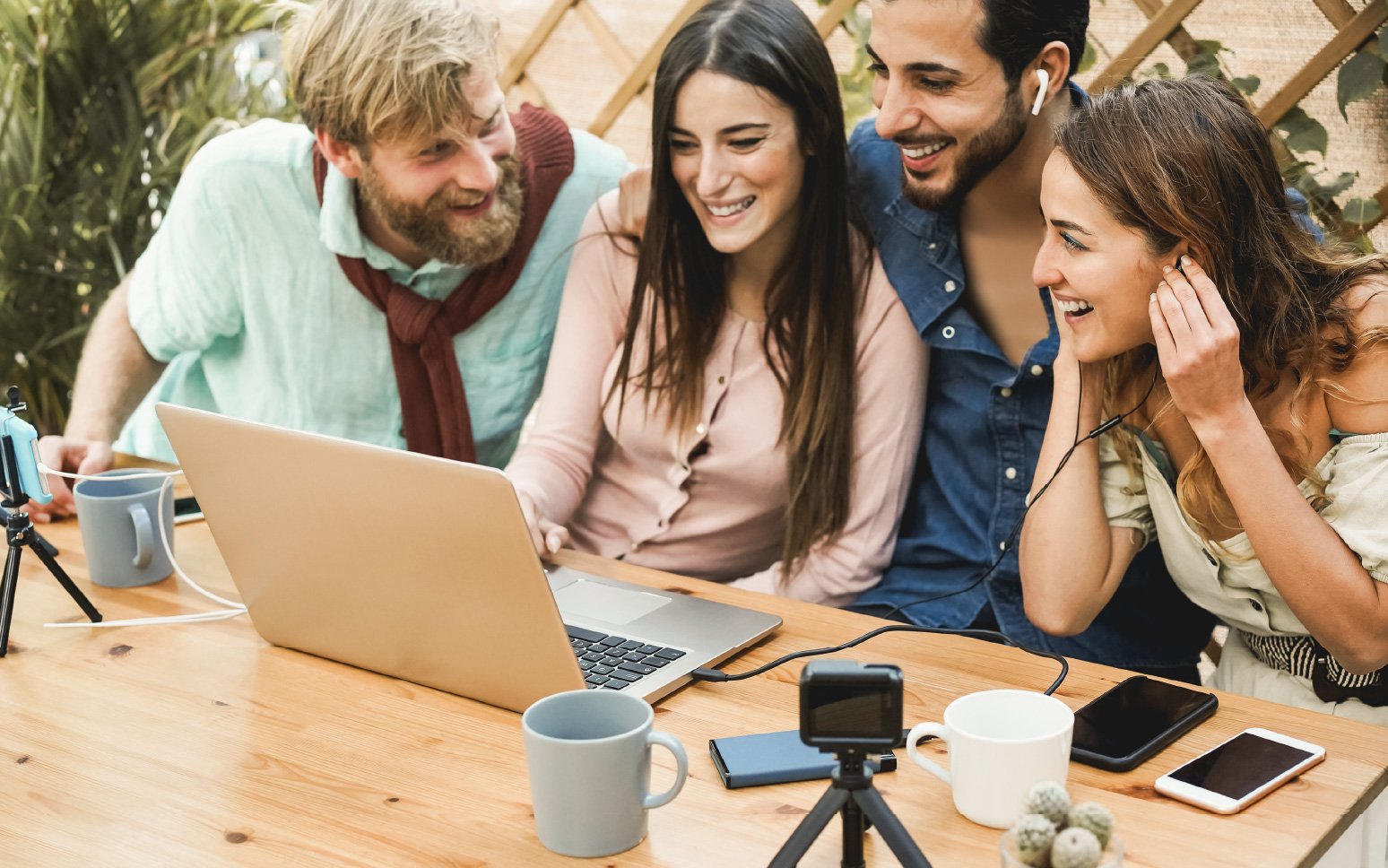 Why a Strong Brand is Key to Insurance Marketing Strategies?
The most effective insurance marketing strategies have one crucial component at their core: a strong marketing strategy. In the past, insurance companies frequently gained customers based largely on convenience. Clients chose policies based on what they could get.
Now, with online insurance companies on the rise, customers aren't nearly as limited. We're now living in an age of informed, digitally savvy clients, capable of researching each insurance option extensively to find the right solution.
Customers have more autonomy to compare multiple brands as information and insights are easily accessible. Since product packages in the insurance space generally have very little difference between them, brand power is the only way for a brand to actively differentiate itself from other competitors. Insurance companies can't rely exclusively on the functional benefit of the product. What's more, since most consumers spend hours researching options before they reach out to a sales professional, it's not enough to simply rely on the skills of a salesperson either.
A strong brand sets your business apart by giving customers something emotional to connect with. Used correctly, your brand builds affinity with your target audience, and paves the way for continued customer loyalty.
The Importance of Branding in The Insurance Sector: Case Studies
To fully examine the power of branding, let's look at some of the insurance companies generating the best results.
Oscar
Often described as the "Warby Parker" of insurance, Oscar is best-known for its disruption of the health insurance landscape.
Launched in 2013 by market leaders like Kevin Nazemi (From Microsoft), Josh Kushner (Warby Parker), and Mario Schlosser (MIT veteran), Oscar is based in Silicon Valley. The company decided from day one it needed to be more than just the average health insurance provider.
Oscar's brand identity is built on foundations of community and technology. The brand voice is a clear representation of the brand personality- friendly and engaging, and everything about the brand's content is accessible. Just look at some of the marketing campaigns from the brand: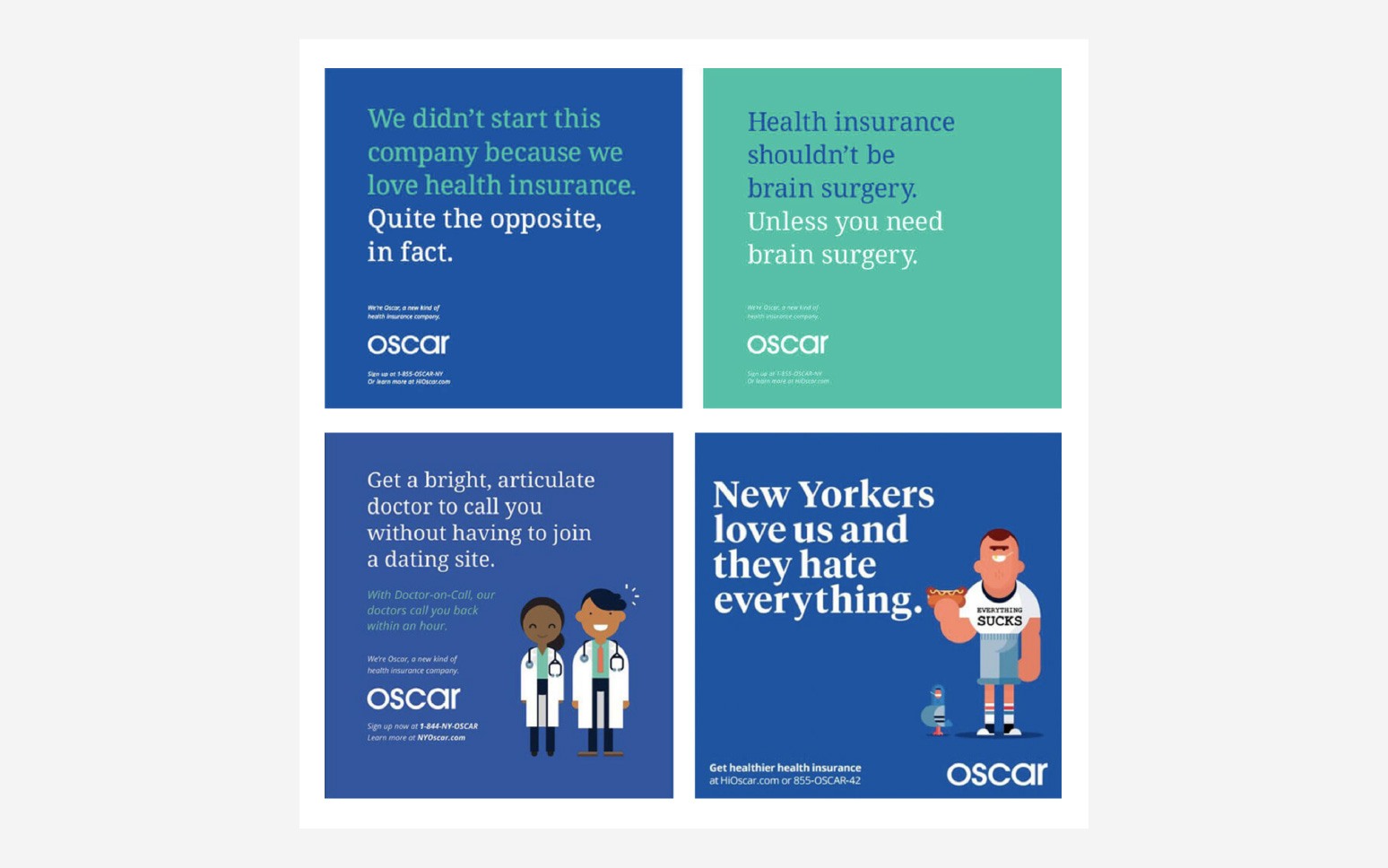 With a more engaging tone of voice, Oscar makes insurance feel interesting and exciting. Fun language and branded illustrations add to the overall impact of the fresh company personality. Oscar also has a mobile application and mobile-first website for a younger audience.
Competitive edge: An accessible approach to a complex product (insurance)
Jetty
Jetty's website instantly offers an insight into the company's incredible branding. Bright block colors, slick copy and well-made assets set the organization apart as modern and professional. The Jetty brand image makes you feel like you're working with a tech-savvy start-up, which means companies go in feeling like they're working with a true innovator.
Part of what makes Jetty so appealing is the company's commitment to creating amazing, unique products as part of their brand offer. There's a new security deposit replacement service designed to support multi-family operators, showing how Jetty adapts its offering to suit a very specific niche market.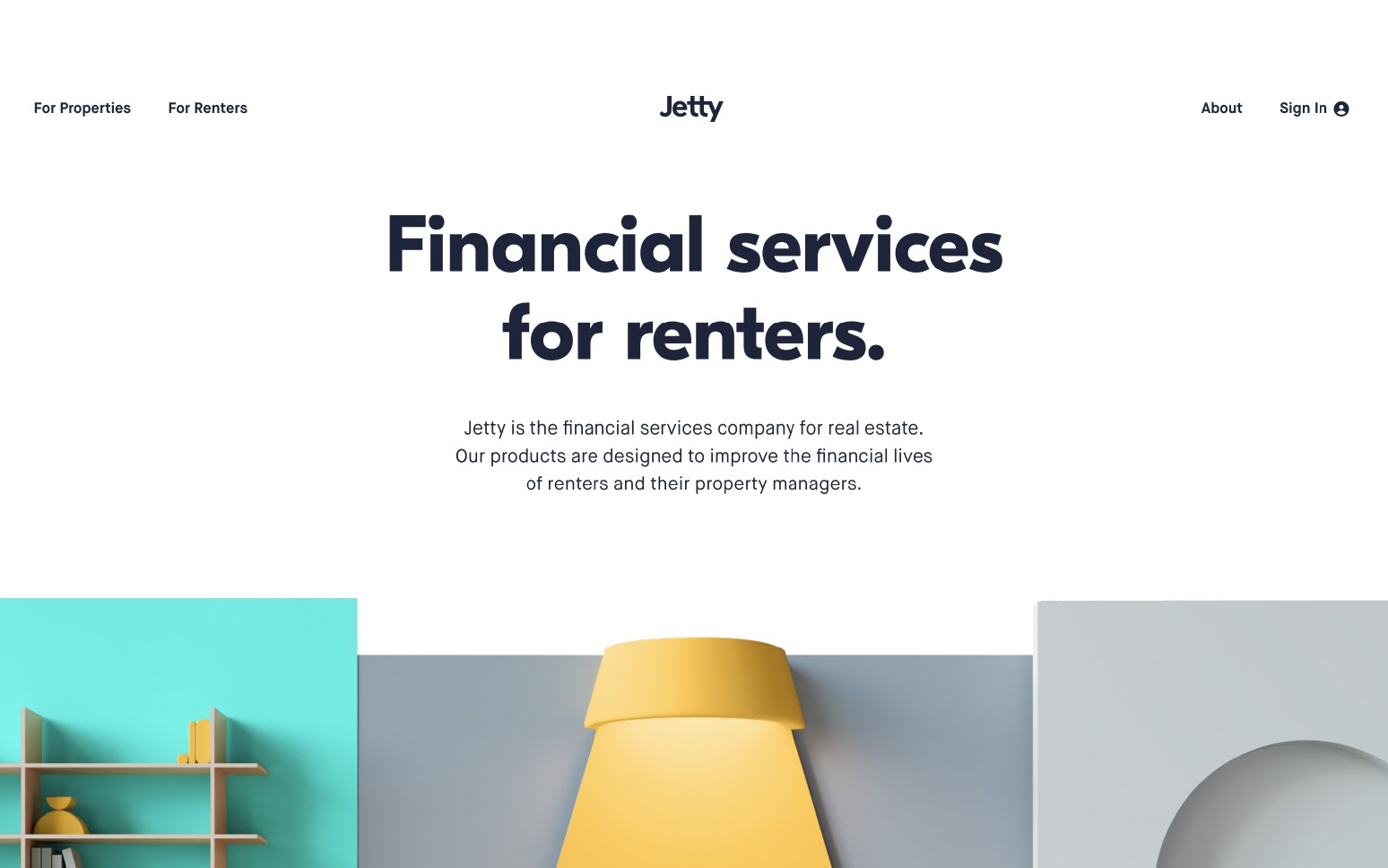 Jetty's decision to specifically target a sub-section of the home insurance market also means the company has a much easier time setting itself apart from the crowd. The narrower your niche, the less competition you'll need to worry about.
Competitive edge: A deep understanding of their niche audience.
Raiffeisen
Raiffeisen is an expert at using emotional and rational content to gain customer trust. Human faces and genuine people are common in the photography the company uses to capture client attention. There's also plenty of social proof on the company's website, such as ratings showing the brand has the highest level of financial stability available.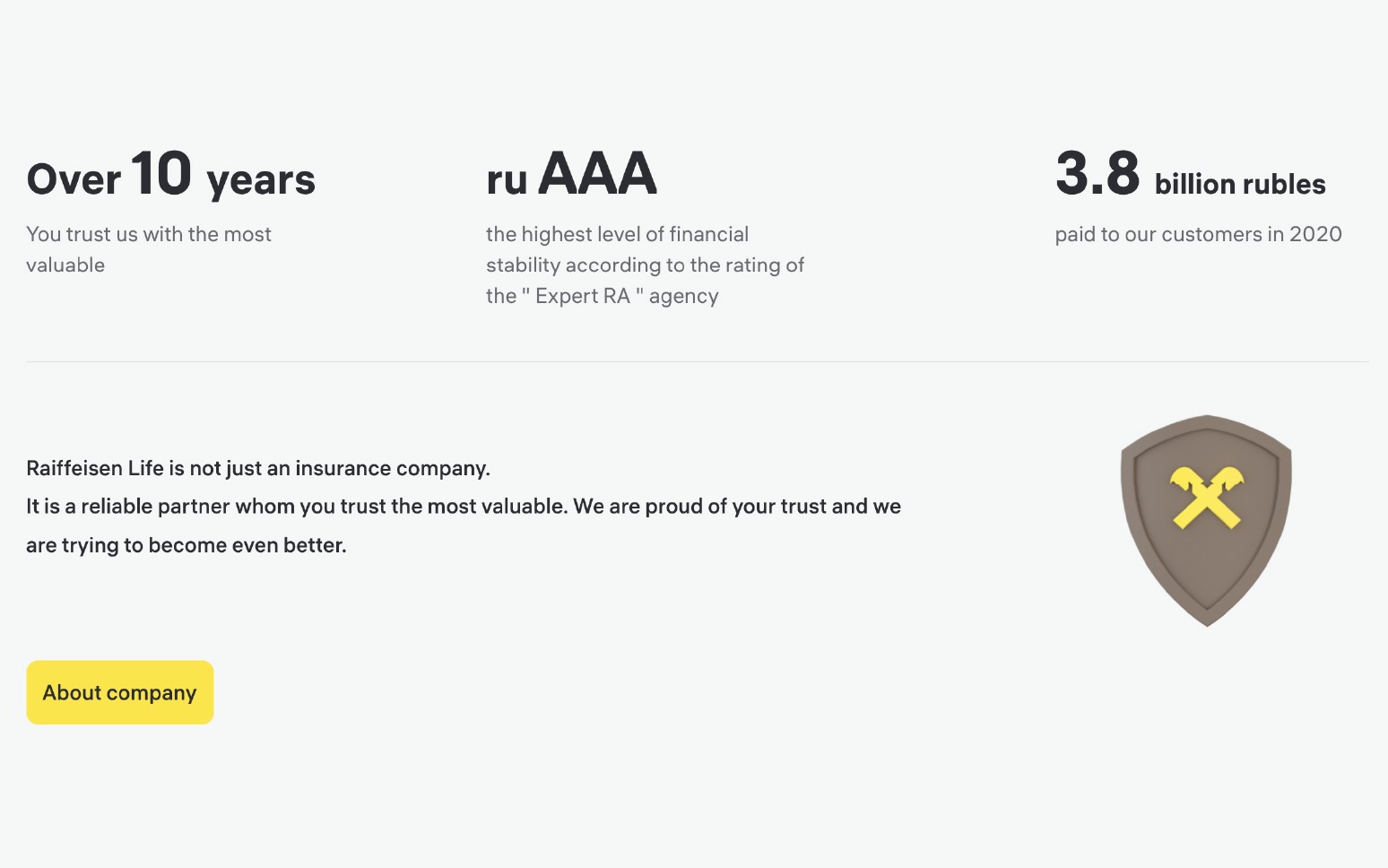 The Raiffeisen brand sets itself apart with attention-to-detail on customer service. There's also a fresh, welcoming, and well-designed website to keep user experience as excellent as possible when clients need help figuring out what to do next when making an insurance claim.
Raiffeisen's branding makes clients feel like they have a trusted, and well-respected partner that's up to date on the latest trends in the insurance industry. You can even find tons of useful content in the RLife magazine, where the brand publishes insights into the industry.
Competitive edge: Commitment to excellent, streamlined customer experience.
The Insurance Experiments
Probably one of the more playful insurance companies you'll find in the UK, the Insurance Experiments takes an eye-catching approach to marketing and branding. Custom-made graphics, animations, and illustrations make the company appear friendly, modern, and a little quirky too.
The Insurance Experiments prove insurance doesn't have to be a boring concept, with their animated scientists designed to answer common questions about insurance. The production of eye-catching content not only informs the brand's customers, but it also highlights the company as a thought leader, capable of converting complex topics into easy-to-follow guides.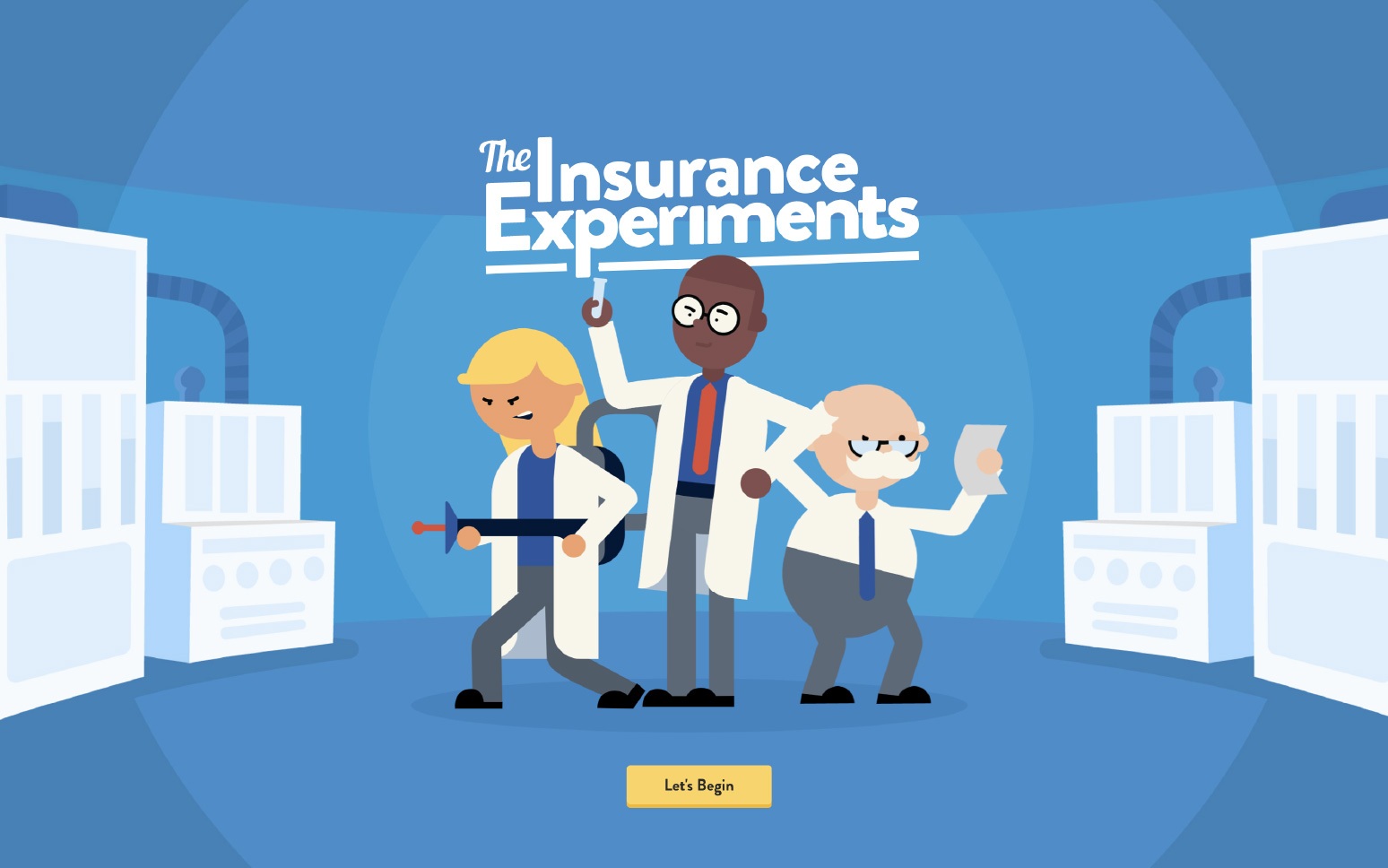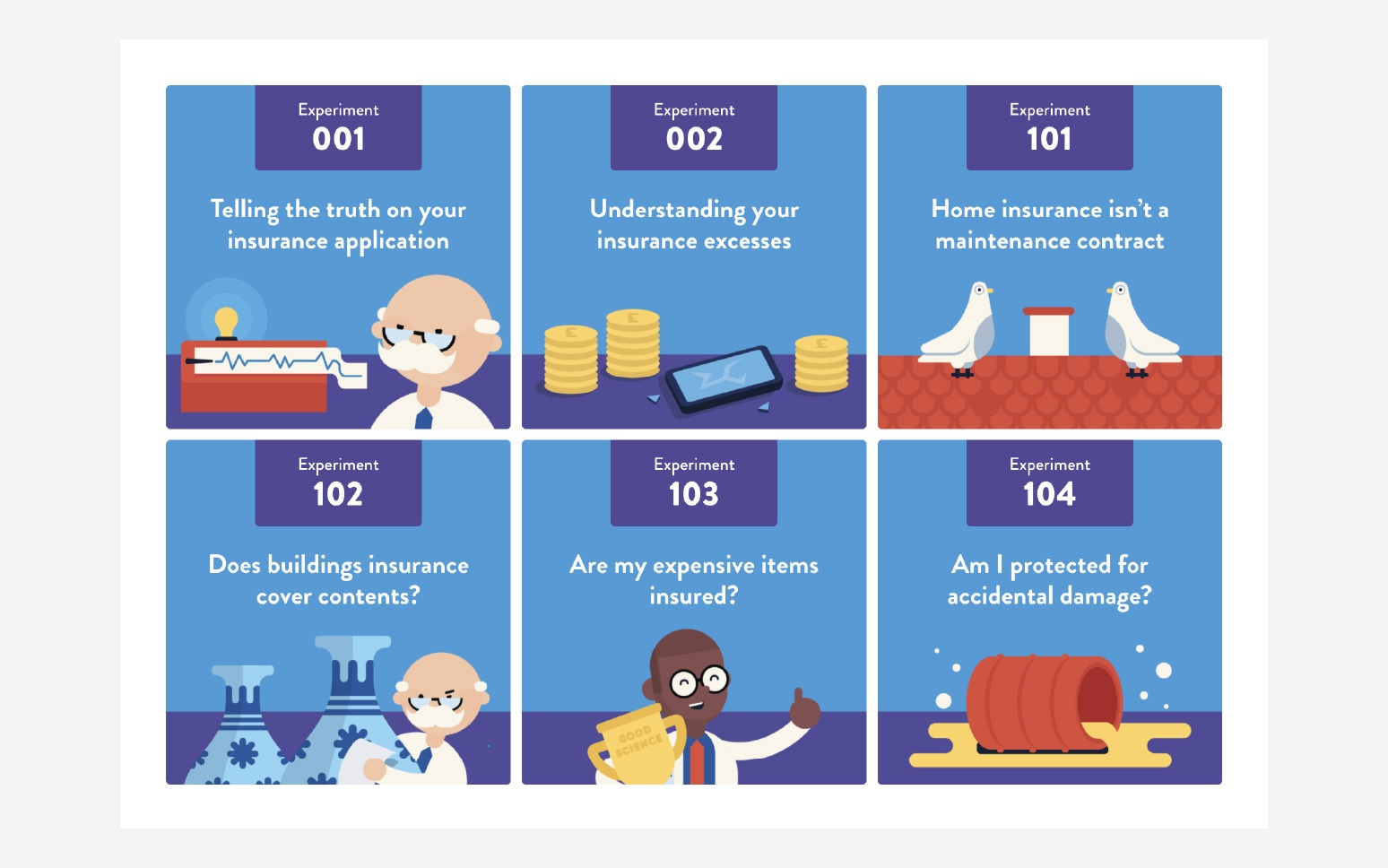 The Insurance Experiments set themselves apart from other Insurance brands by replacing the "sophisticated" brand identity common in the industry, with something more playful and engaging. Transparent educational content wrapped up in an attractive package instantly makes this company unique compared to its competitors.
Competitive edge: Playful, easy-to-understand educational content.
Admiral
Another popular insurance company from the UK, Admiral takes a similar approach to the Insurance Experiments, with the use of adorable brand mascots and illustrations. This company focuses a lot more on the importance of social proof when selling insurance.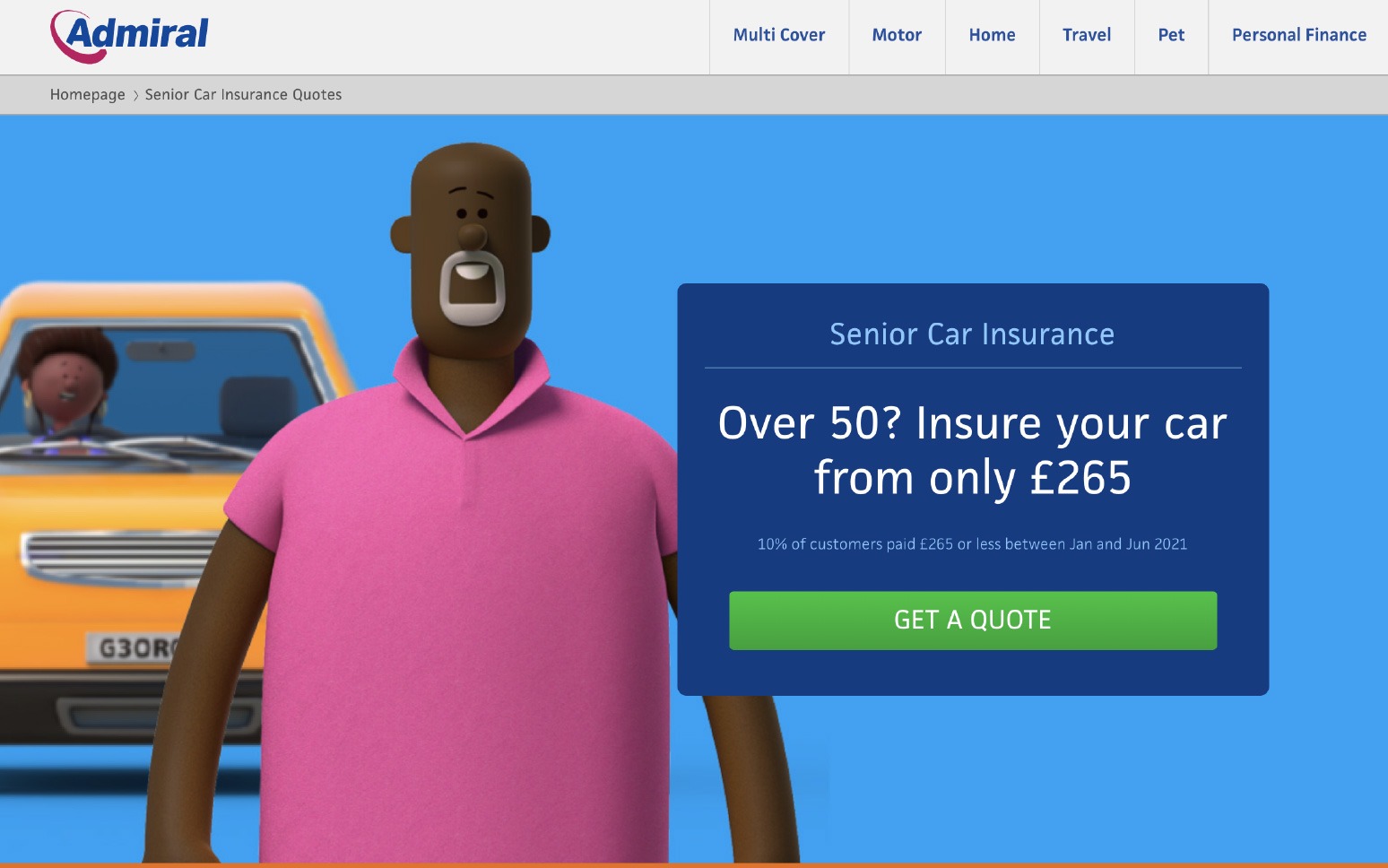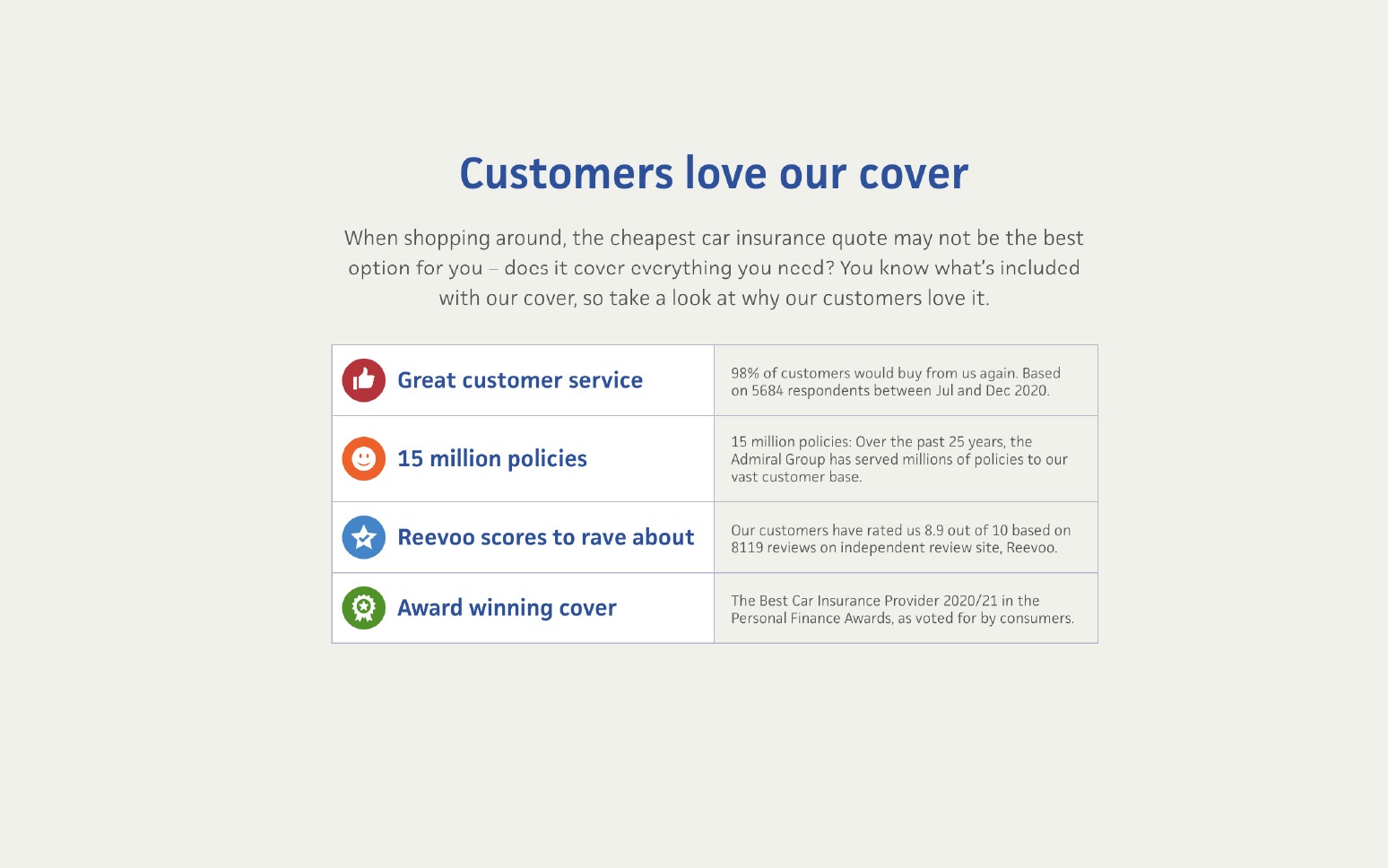 The company's marketing strategy, as well as its website, includes information taken from the brand's own research, such as "10% of customers paid £265 or less". There's also badges from compliance groups like "DeFaqto" to show the brand's commitment to delivering 5-star insurance experiences.
Much of the content and marketing campaigns designed by Admiral include regular references to genuine statistics and ratings. This makes the company instantly more trustworthy.
The website for Admiral is also packed full of useful information for clients looking to answer questions about their insurance needs.
Competitive edge: Lots of social proof and proprietary studies
Don't Underestimate the Importance of Branding
In this fast-paced world where customers can easily compare dozens of insurance companies at once, it's not enough to simply have good policy prices and packages. Insurance companies need to find the right way to connect with their audience and build trust in a landscape where clients are on the hunt for expert protection.
The right branding strategy ensures you can set your business apart from other competitors, with images, content, and campaigns your clients fall in love with. The more engaging your brand, the more likely you are to not only attract new customers but retain your existing ones too.